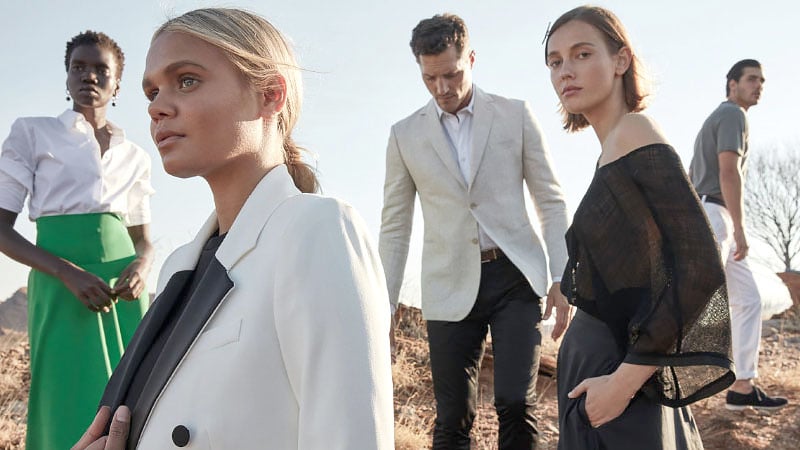 From runway-inspired labels to cult brands that are much loved by celebrities, there are plenty of Australian clothing brands that deserve some time in the spotlight. If you're ready for your next shopping spree, check out these top Australian designers that you will love.
1. Aje
Aje takes the simplicity of modern fashion and turns it on its head. This creative and timeless brand explores textures and form, so every item you wear is a piece of art. The Label was founded by two best friends, Adrian Norris Edwina Forest in 2008, and has since become one of the leading fashion labels in Australia. With a combination of raw beauty and effortless styling, Aje is a refined brand to feature in your collection.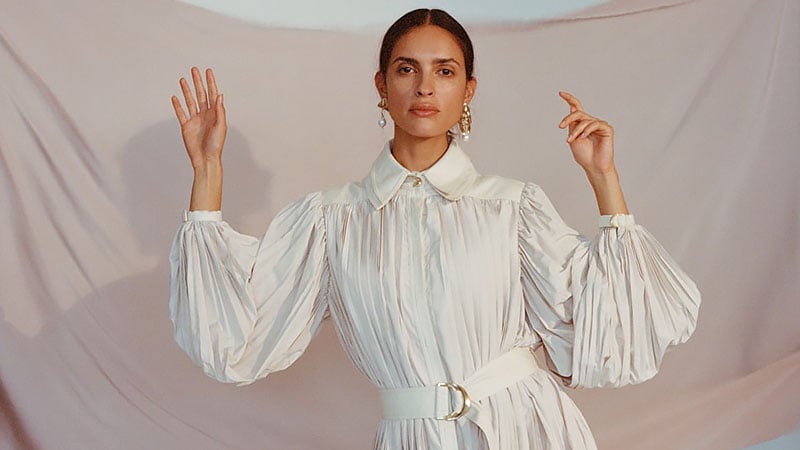 2. Alias Mae
Using the world's most stylish trends and mixing it with ultra-chic finishings, you can go from A to B and exude confidence. Alias Mae partners with I=Change, which donates $1 from every purchase to a life-changing charity. Each project is chosen to react to current world issues – the brand has donated more than $10,000 to help those recovering from the Australian bushfires. Each pair of shoes is crafted with the utmost care and cutting-edge tailoring, meaning you will always put your best foot forward while you do your bit for the community.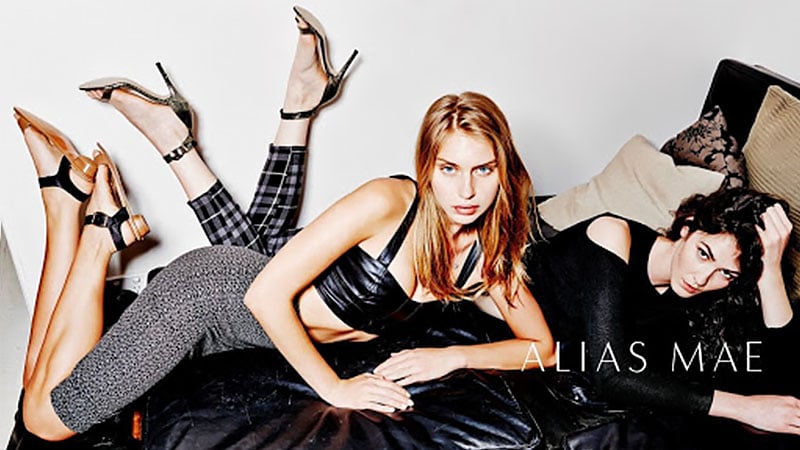 3. Alice McCall
Play with femininity, florals, and add a sprinkle of high fashion, and you've found Alice McCall. Founded in 2004, the brand revels in partywear and stunning separates. The bold patterns seek inspiration from the '60s, and the frequent use of neutral tones and floral finishings hark back to flower power. Feminine, delicate, and timeless, Alice McCall will always impress.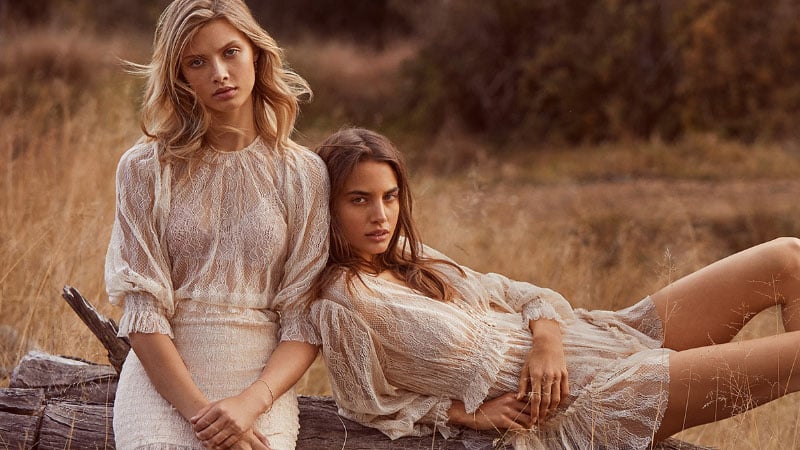 4. Aus. Fashion Labels
Aus. Fashion Labels houses some of the biggest brands under its belt. From C/Meo, Jaggar the Label to Keepsake, Finders Keepers, and The Fifth Label, the business hosts something for everyone. It was founded in 2007 by Melanie and Dean Flintoft, who had extensive knowledge of the fashion industry. Together, they are some of the country's leading designers in formal attire, footwear, and everything in between.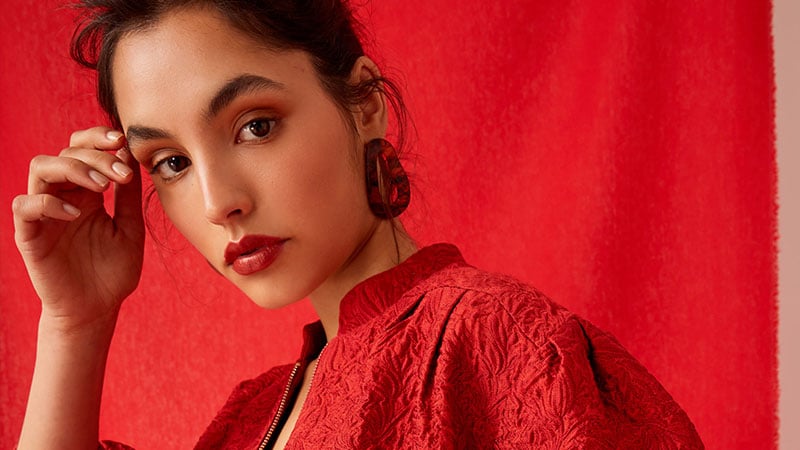 5. Bared Footwear
Take it from the streets to the dance floor in Bared Footwear. The brand creates timeless designs and isn't afraid to cause a stir. Providing men's and women's footwear with an inner-city flair that also helps to protect your feet. Bared Footwear was created by Podiatrist, Anna Baird, who aims to share a love for shoes without harming the planet or your feet. Take your first step to a better future with Bared.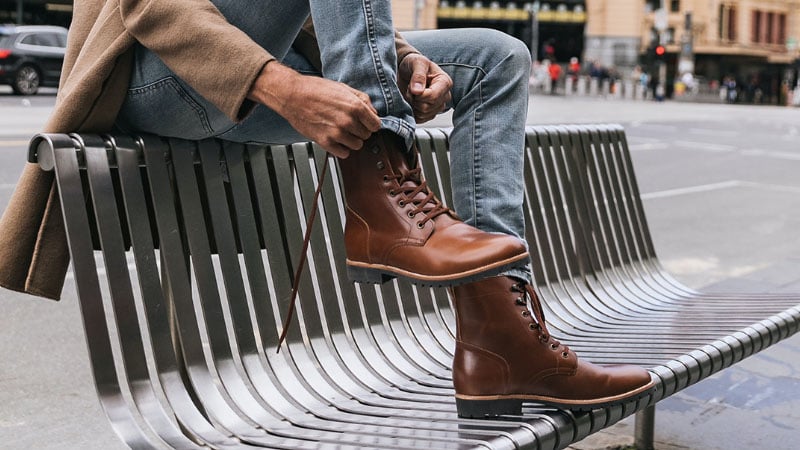 6. Barney Cools
Take a step into the past with Barney Cools, a brand that celebrates nostalgia. This Label is cool, sophisticated, and effortlessly stylish, providing laidback designs for people across the country. With pieces for men and women, there is something that will perfectly accentuate your style – it offers a rebellious spirit and an open mind with every item.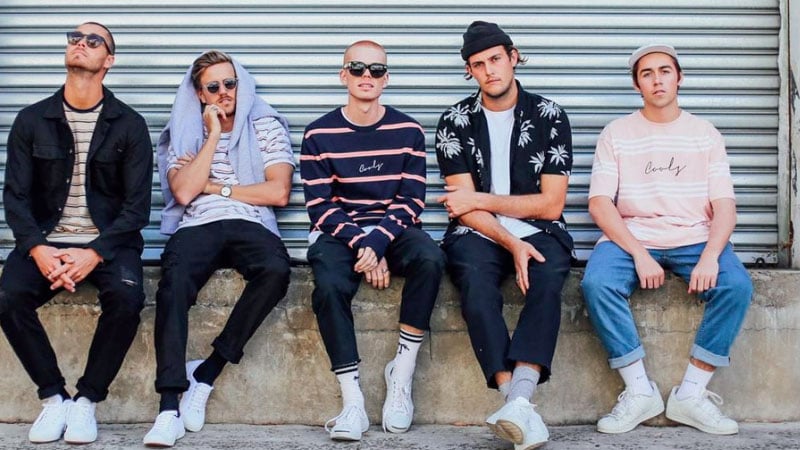 7. Bec + Bridge
Bec + Bridge just exudes class and elegance, thanks to its classic tailoring and smooth finishes. Taking the core trends of each season and making them timeless for generations to come, there is nothing quite like this Label. From suits and separates to bodycon dresses and summer minis, there's the perfect outfit just waiting to be worn.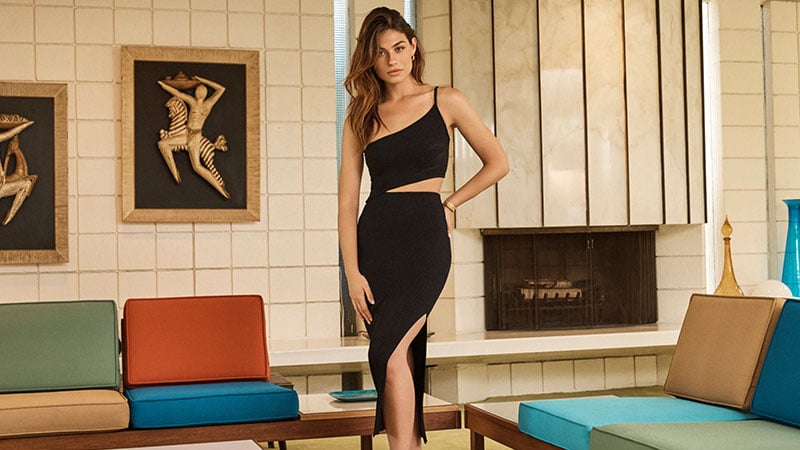 8. Bianca and Bridgett
When it comes to classic pieces, no one does it like Bianca and Bridgett. The timeless and impeccably structured tailoring makes it easy to adore, and every garment is designed to flatter your curves perfectly. Taking inspiration from the runways across the globe and the decade's past, there is a glimmer of everlasting style that comes with every item in this brand's collection.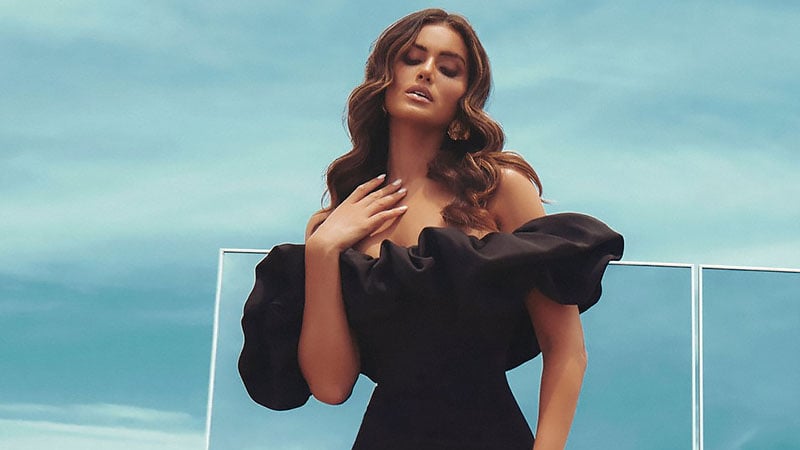 9. Biana Spender
Why just be cute when you can be drop-dead gorgeous in Bianca Spender? Blending superb workwear tailoring with stylish feminine pieces, you can take it from the office to a restaurant without changing a single element. Each item boasts a green-powered process and local design and manufacturing, so you know you're truly getting an Aussie experience.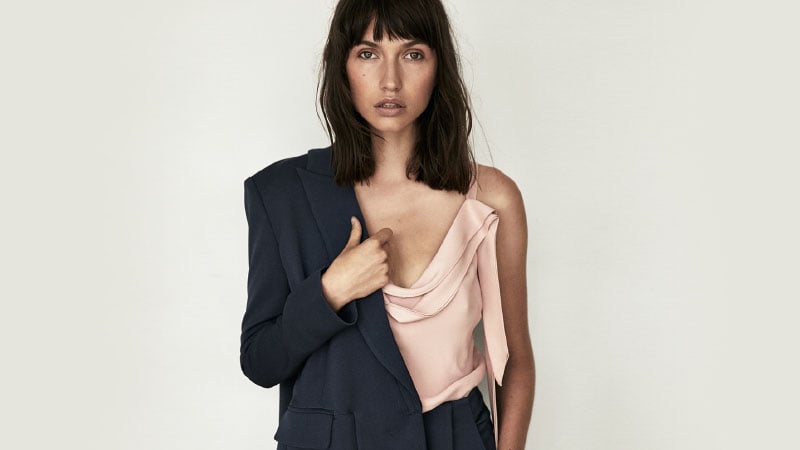 10. Bonds
If you're in the search for some comfy underwear, then look no further than Bonds. The tried and true brand offers exceptional lingerie that is made to be seen. The Label has been an Australian household name since 1915 and has items for the entire family. The iconic branding is easy to trust, and the designs of each garment are worth a try. From sexy lingerie to basics for every day, you will feel your best while looking fabulous.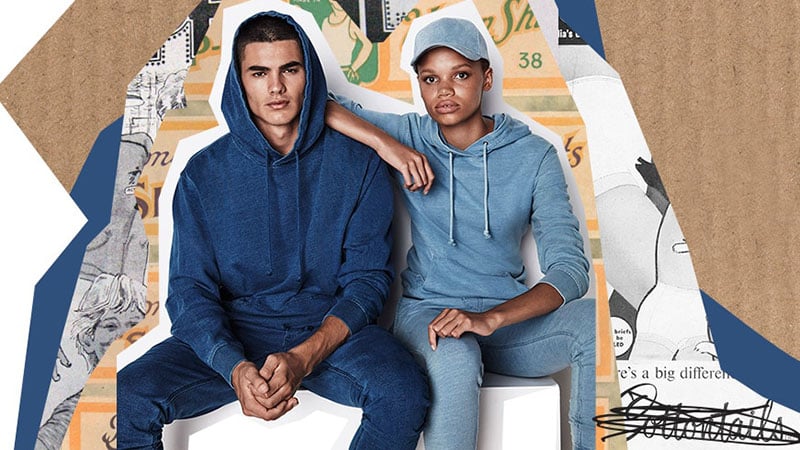 11. By Johnny
By Johnny provides the perfect blend between edgy tailoring and minimalistic appeal. The Label's garments are effortless in design and boast some of the trendiest aesthetics of each season. Grab a pair of white denim jeans, featuring the contrast stitching that's sure to turn heads, or one of the gorgeous dresses from the latest collection. From a cute date to the swimming pool, By Johnny has you covered.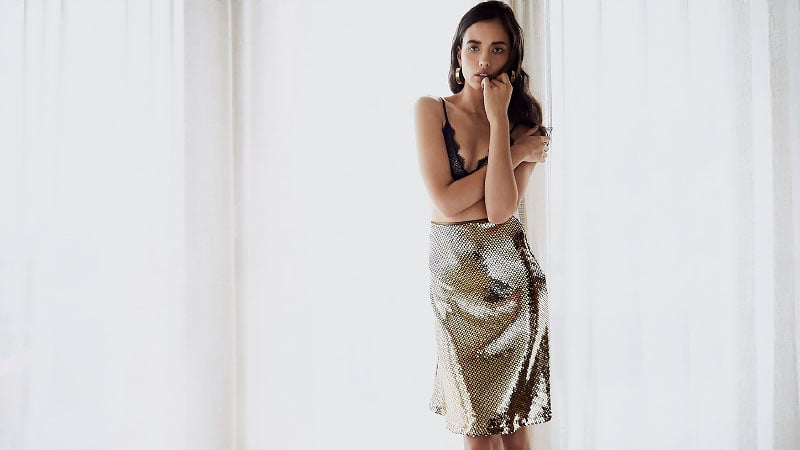 12. Calibre
Make a statement with your clothing by rocking Calibre. This menswear brand produces trendy pieces for every day of the week, no matter the occasion. From the office to a bar, you can dress to impress and stay ahead of the latest trends from the runway. The Label offers timeless garments that will elevate anyone's closet from head to toe!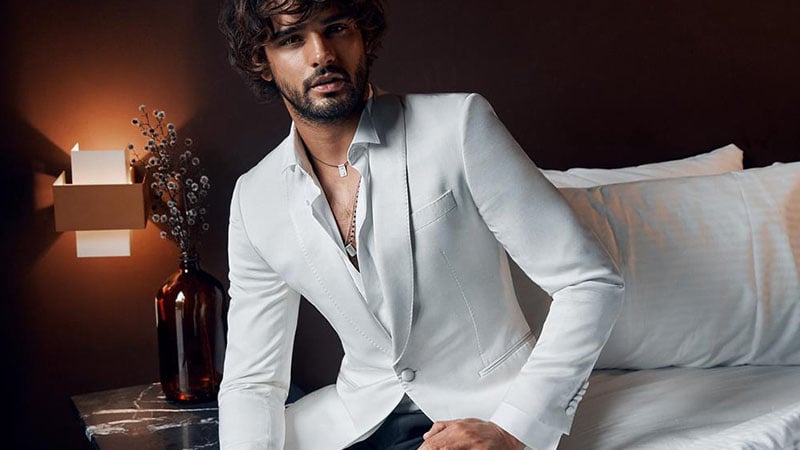 13. Camilla and Marc
Find your perfect outfit for every occasion with Camilla and Marc. The brand was established in 2003 by brother and sister duo Camilla Freeman-Topper and Marc Freeman – together they inspire women to live freely and dress with power. Each silhouette is tailored to perfection and finds inspiration in androgyny, representing sophistication in every garment.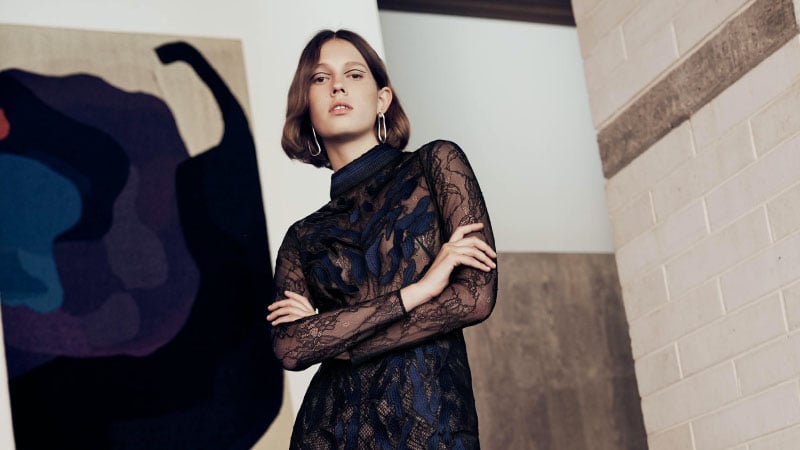 14. Camilla
Camilla combines the perfect blend of artisanal textures from around the globe with the sophisticated styling of the latest trends. Every collection from this Label boasts stunning craftsmanship and fully-realized themes. From fairytales to a trail in India, you can enjoy an entirely new world with every item. Twice a year, the founder, Camilla Franks, will travel around the world to find inspiration for the next season. With each garment you wear, you carry a part of the world with you.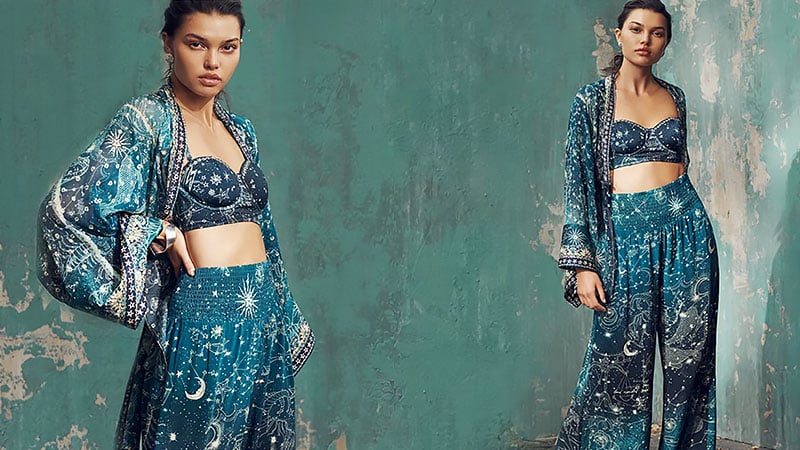 15. Carla Zampatti
Carla Zampatti is an Italian-born fashion designer that honors simplicity and modern design. Moving to Australia from Italy, this fashion mogul has paved the way for the industry for more than 50 years. Her pieces are elegant and timeless, featuring a high fashion twist that's always on-trend.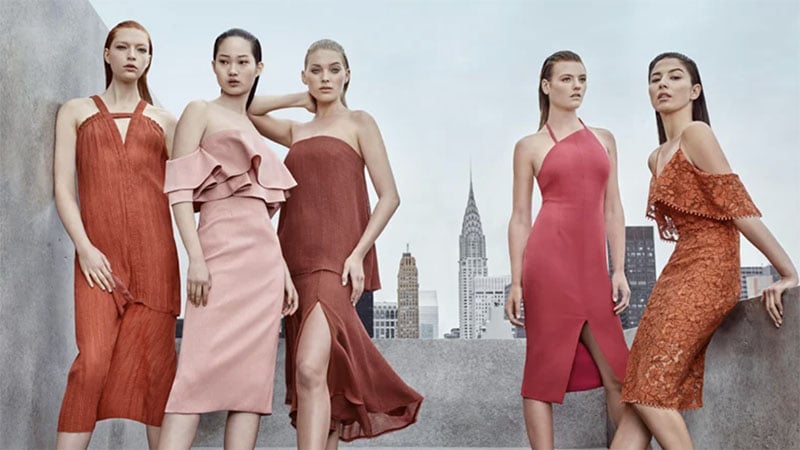 16. Cazinc the Label
Cazinc the Label takes the trendiest styles and makes them timeless – every piece is unique and shifts from couture to function in the blink of an eye. The brand is designed locally, and it takes a stance against fast fashion. Each garment is beautifully tailored and will stand the test of time.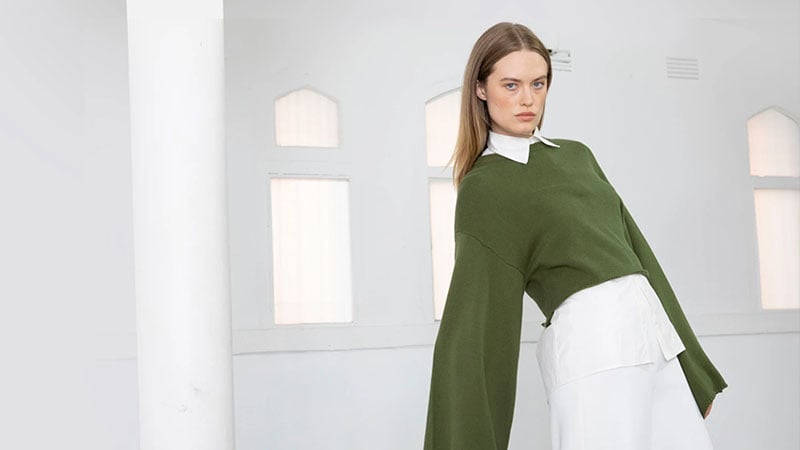 17. Cotton On
From the beach to the office, Cotton On has you covered. The brand was founded in Geelong in 1991 and took the hottest Aussie designs to the rest of the world. Cotton On offers amazing denim, basics, and essential items of clothing that is sure to keep your wardrobe looking fresh!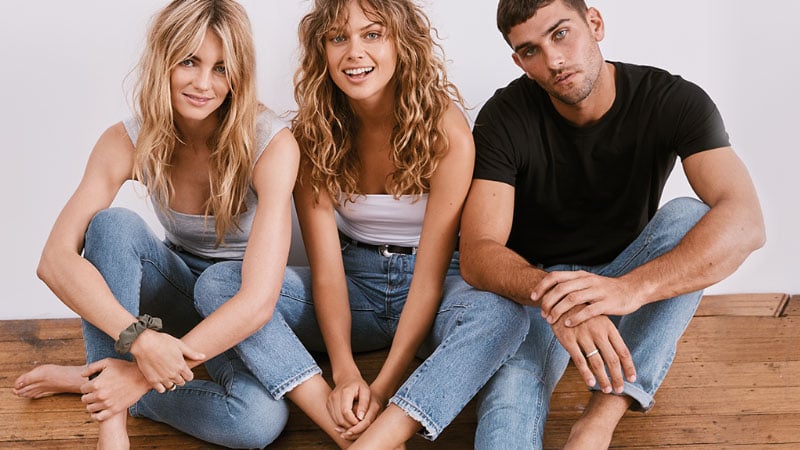 18. Country Road
Country Road offers exceptional tailoring and craftsmanship and combines it with trendy pieces for every season. The brand was established in 1974 and continues to provide effortless and stylish garments that are perfect for the entire family!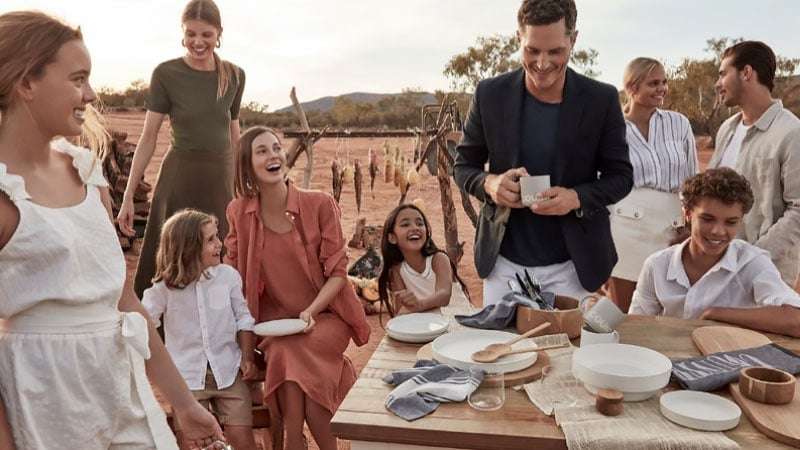 19. Dash of Gold
As the new kid on the block, Dash of Gold is making a splash with beautifully designed and hand-crafted jewellery. Based in the vibrant and eclectic Byron Bay, there's no shortage of inspiration to create a sense of joy, wonder and inspire gift-giving. Each piece features durable and lightweight resin and surgical grade stainless steel, so it's easy to wear these masterpieces daily. There is also a limited range of clay pieces for those looking for something different. The collection is a celebration of life, individuality, and unique expression, which is influenced by adventure, travels, dreams, and a connection to nature. The company uses small-batch manufacturing to reduce waste and compostable satchel, tissue paper and stickers. Packaging also includes eco-friendly pouches, as well as Forest Stewardship Council® labelled boxes. The team have also partnered with i=Change to support three life-changing charities — Protect a Woman, Feed Aussies in Crisis, and Clean the Sea. With every purchase customers can choose one of the charities, and $1 will be donated from every sale.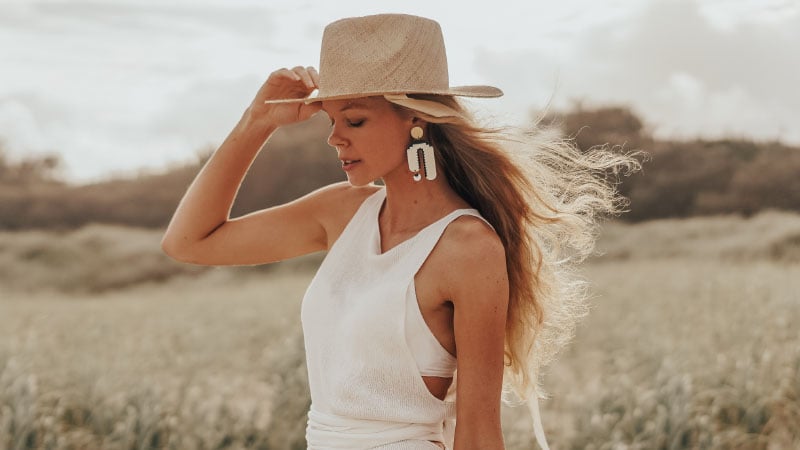 20. Dom Bagnato
Dom Bagnato is modern, colorful, and perfect for every guy. This Aussie designer focuses on the structuring of a suit and takes it to the next level. The designer started his journey in his garage in 1984 – now you can find his pieces across Australia and New Zealand. These garments take inspiration from Italy and are the perfect blend of contemporary styling with a classic design.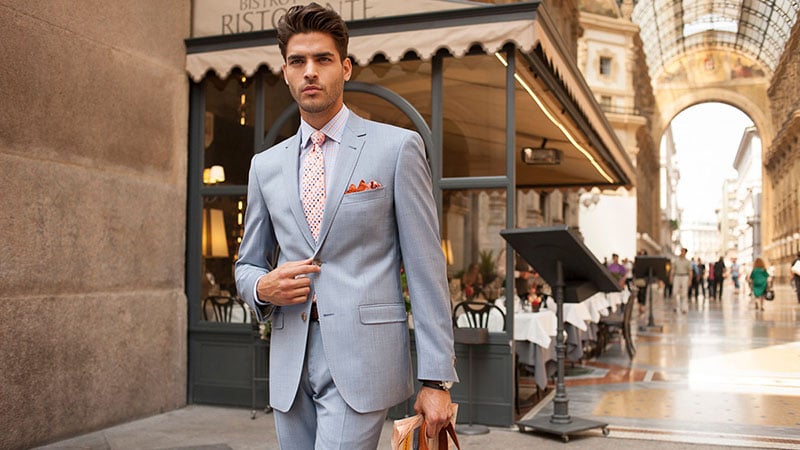 21. Decjuba
Decjuba has offered effortless fashion since 2008 and is a genuinely female-led organization. This brand offers premium garments that are at the forefront of style and timeless in design. The Aussie label offers tailored outerwear, sleek casual outfits, and everything in between for women and kids, and are created using ethical and sustainable practices.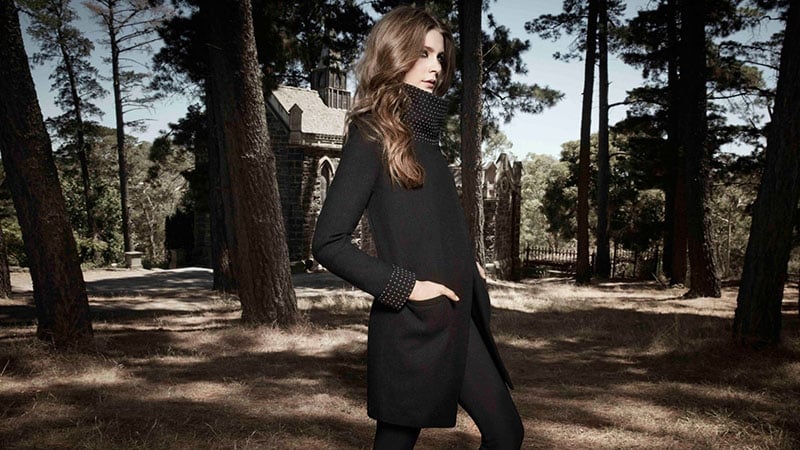 22. General Pants
General Pants has been dressing Aussies since 1972 – from the streets to the surf, they've got you covered. The iconic brand offers a wide range of brands, including Ksubi, Adidas, and Patagonia, meaning you can get everything you need in one place. The ethos of this Label is to help its customers find their style without the fear of boundaries.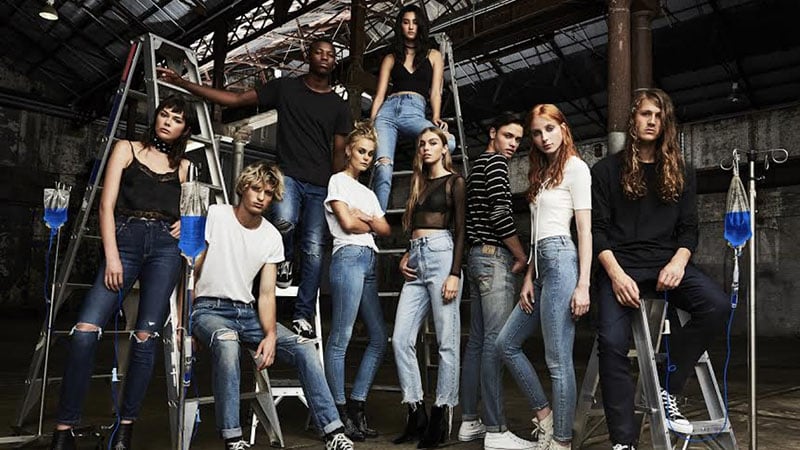 23. Erik Yvon
Erik Yvon takes the pure surroundings of everyday life and adds a pop of color into it. This vibrant and bold brand explores textures, patterns, and shapes and offers a re-imagined meaning for clothing. The Label runs locally in Melbourne, and every collection is created on a limited edition basis. Ethically sourced and effortlessly beautiful, this brand loves to push boundaries and to stand out from the rest.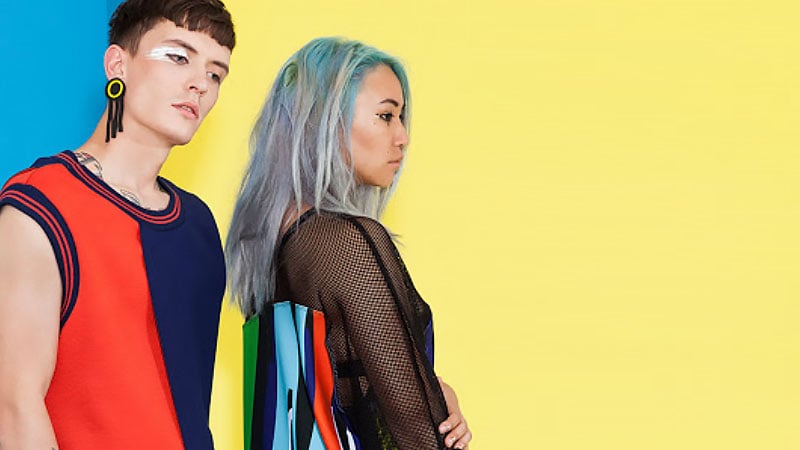 24. Ginger & Smart
Ginger & Smart was founded by Alexandra and Genevieve Smart in 2002; it combines bold colors and prints with timeless designs. It's an ethically-sourced label that uses quality fabrics for every garment. From classic workwear pieces to something special for a date, there's an exquisite new item of clothing that is sure to grab your attention.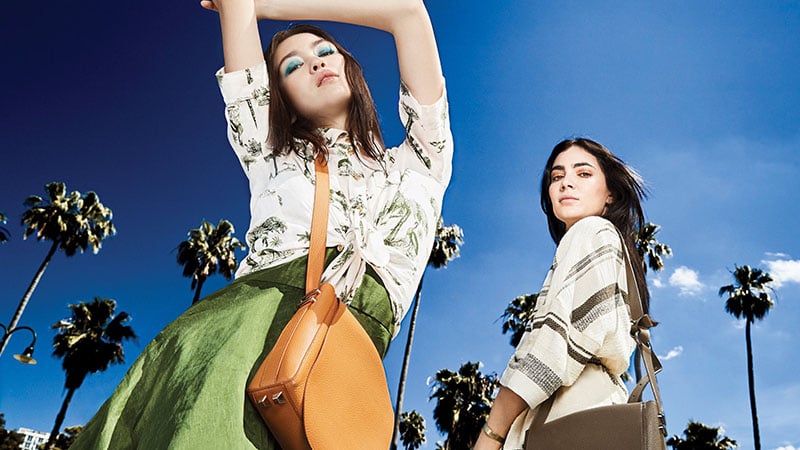 25. Gorman
If you're a fan of bold patterns, bright colors, and you want to add a little bit of whiz-bang into your outfits, look no further than Gorman. Its founder, Lisa Gorman, worked with Melbourne bridal designer, Mariana Hardwick, and later started her brand of womenswear. This Label's pieces are bright, fun, and full of life, with a side of immaculate tailoring to it too. The brand can easily brighten up anyone's wardrobe, and the garments are sure to turn heads.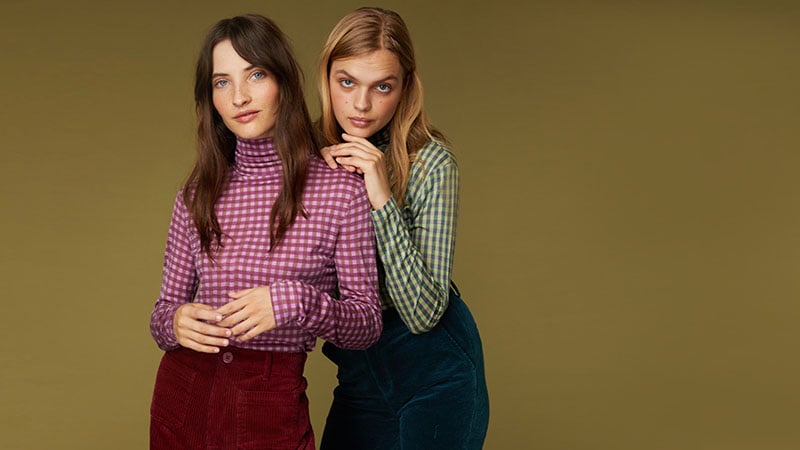 26. Hansen & Gretel
Hansen & Gretel may not be a fairytale, but their clothes feel as though they are from one. This womenswear brand takes the hottest look of the season and adds an Aussie zest. From workwear to a nighttime ensemble, there are loud patterns and bold colors to help brighten your wardrobe. The Label specializes in ethically-sourced and sustainable fabrics, and rely on Tencel, linen, and organic cotton for each of its garments.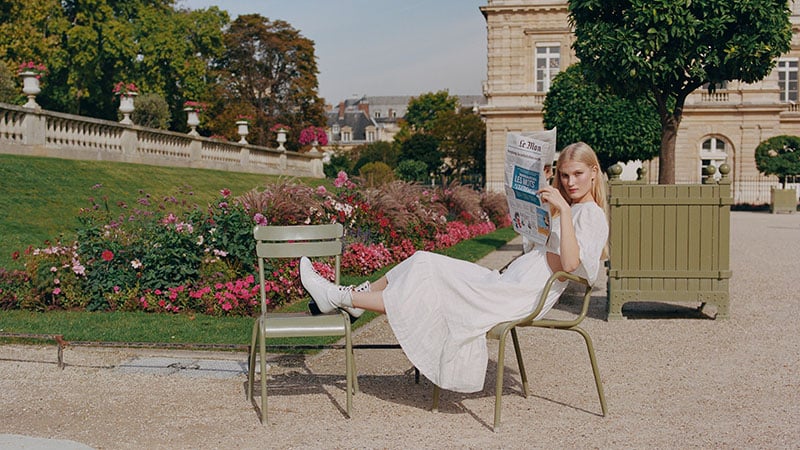 27. Industrie
For more than 20 years, Industrie has offered powerful, modern, and timeless pieces for men. The brand offers stylish and practical attire and works well for every type of guy. From the office to a dinner party on the weekends, Industrie can get you dressed up in the blink of an eye. The Label is also a part of the Baptist World Aid and is well on its way to becoming as transparent and ethically-sustainable as possible.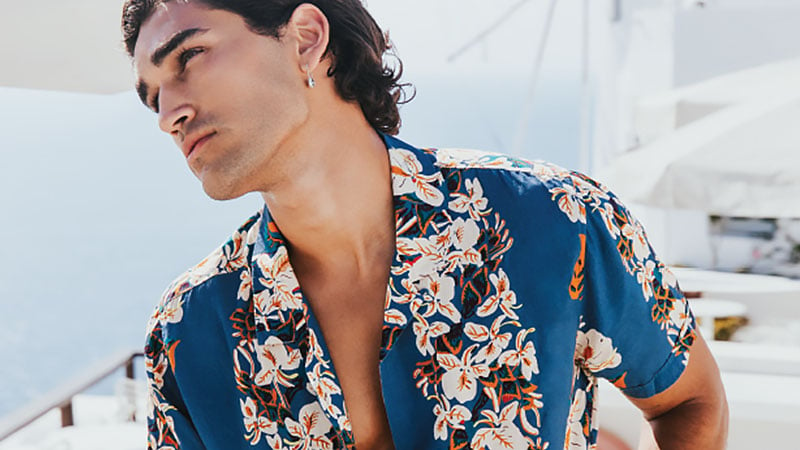 28. Ivory and Chain
If you're ready to dress up and look your best all day long, then look no further than Ivory and Chain. These stylish and trendy pieces make for the perfect outfit for a night with the girls and will look great for every event. These are effortless in styling but unbelievably glam to wear. Choose from a myriad of sexy dresses, sleek jumpsuits, and gorgeous jackets, and your wardrobe will be ready for any occasion.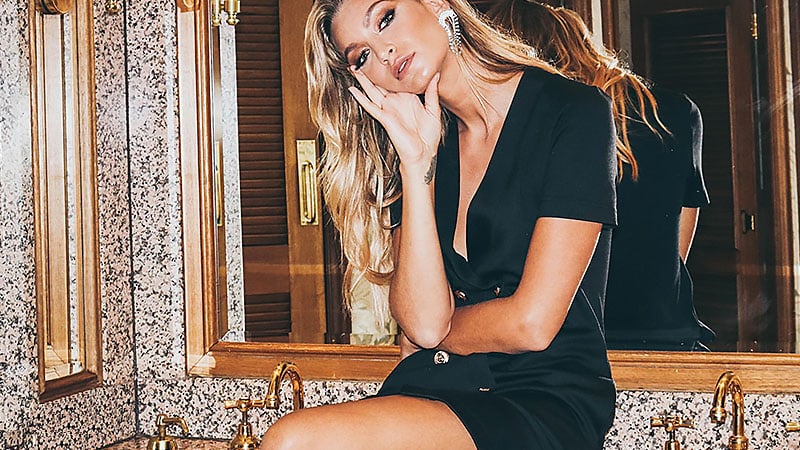 29. Ixiah
Ixiah understands that you don't have to harm the planet to have beautiful clothes. The brand savors the process of making garments and creates something special for every single item of clothing. Ixiah designs with minimal waste and finds ways to explore the designing world while reducing chemical, water, and energy use at the same time. From handcrafted beading to delicate and intricate lacework, you'll be wearing a piece of art with you everywhere you go.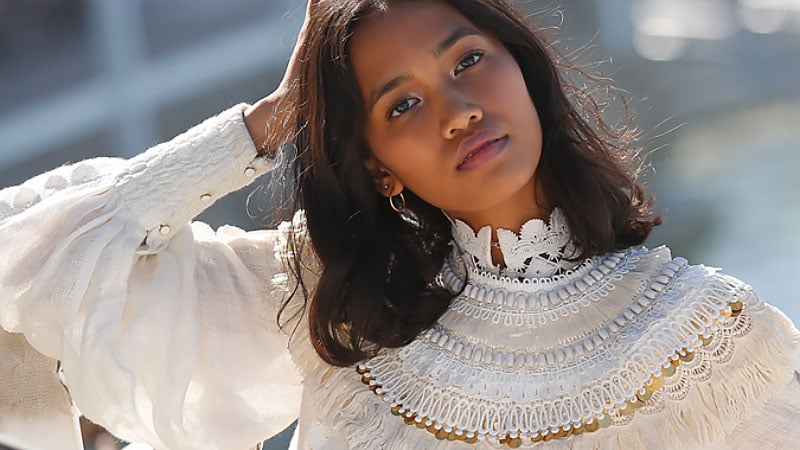 30. Jac+Jack
Jac+Jack is more than just a designer – it's a way of life. This Aussie label offers premium menswear and womenswear, including cashmere and soft tailoring, that suits everyone. The brand was established in 2004 and seeks inspiration from the effortless and contemporary styling of modern life. Every garment is versatile and is timeless enough to wear through every season of the year, no matter the trends.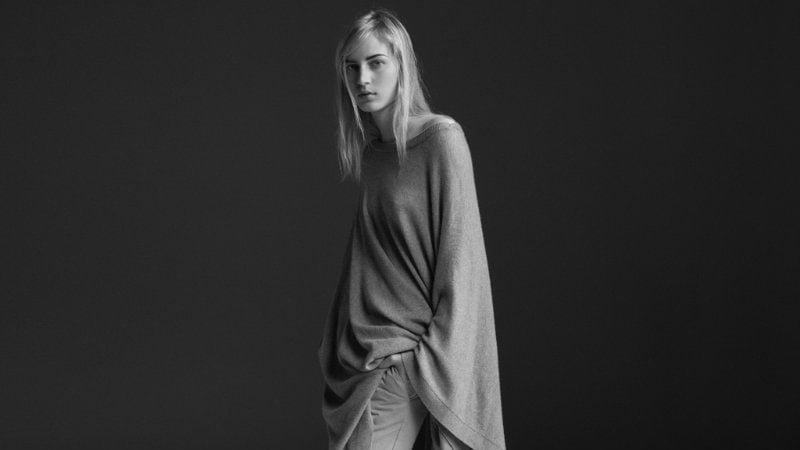 31. Jason Grech
From bridal couture to homewares, Jason Grech will keep you feeling like a queen. Each item of clothing features meticulous detail, tailoring, and extreme quality and creative expression. His latest collection celebrates the graffiti of Melbourne and encompasses the city's rich and vibrant colors.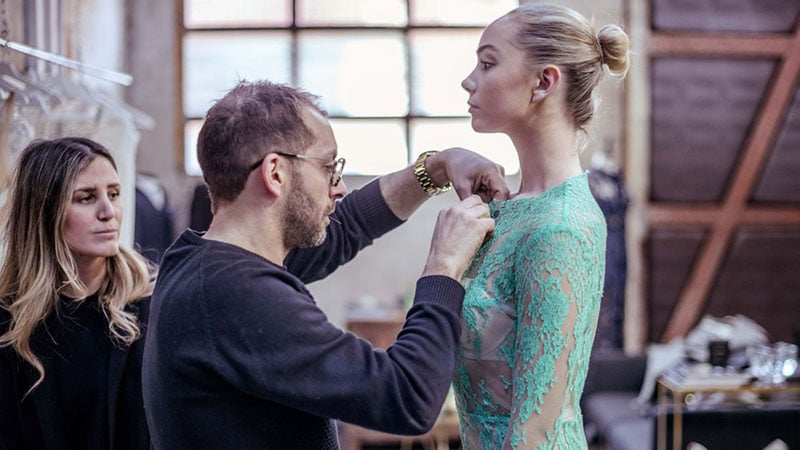 32. Jets Swimwear
Take a dip with Jets Swimwear and enjoy the relaxed and effortless designs. This beach-worthy Label offers premium swimming garments with a high fashion twist. Whether you're sunbathing by the pool in a pair of white linen pants or making a splash with your friend in a two-piece, let this be the swimwear label to dress you. Each item is unique and bold, offering a stunning option for your next sunny adventure.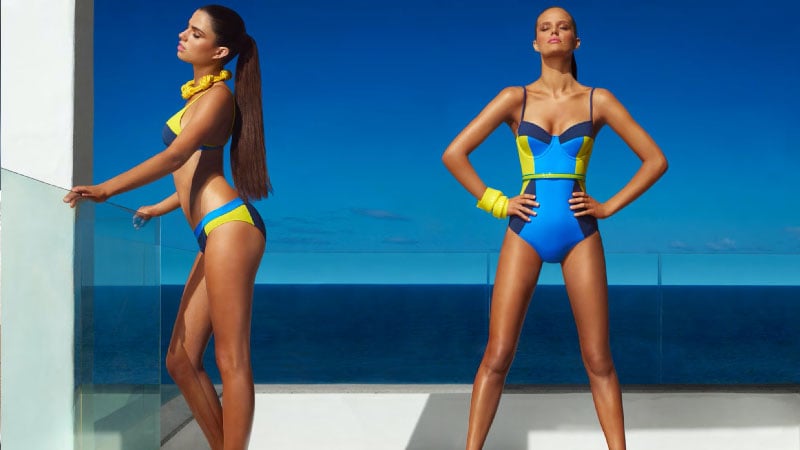 33. Katya Komarova
From the streets of Moscow to Australia, you'll be spotting Katya Komarova's designs everywhere. Katya launched her Label in 2014, she designs ethically sourced and sustainable leather goods that are loved by many all over the world. Her stylish accessories are perfect for everyday wear. From a phone bucket bag to every essential tote, you can't go wrong with these stunning pieces.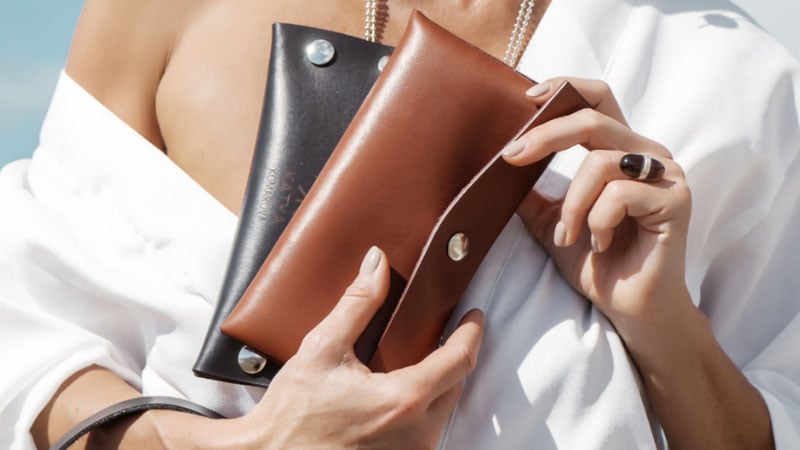 34. Kitte
Make a statement with your jewelry, thanks to Kitte. This luxurious and stunning accessories label boasts incredible pieces that look great with any outfit. From an elegant gold necklace to a set of bold earrings, no wardrobe is complete without something from this designer. Every item in the brand's collection is seriously chic and stylish – you'll want to have them all to yourself.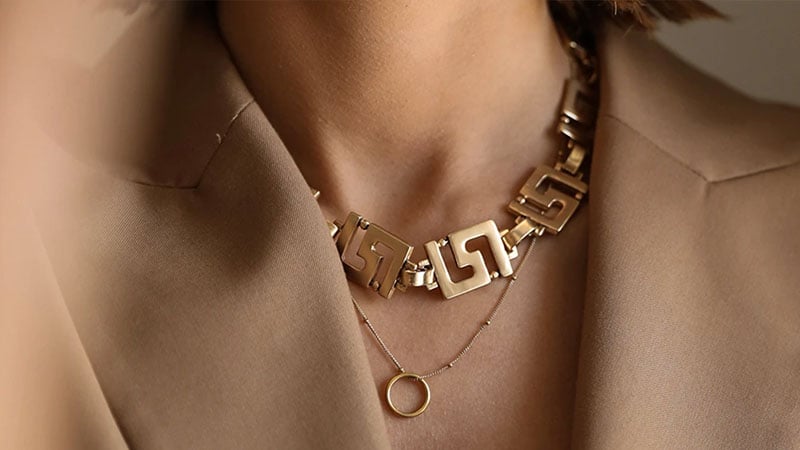 35. Ksubi
Ksubi is one of the cult brands of Australia, with celebrities and fashion goers wearing it around the world. Established in 1999, the brand offers cutting-edge denim and streetwear. Every garment has a signature Ksubi aesthetic, including raw finishes on jeans, bold prints, and progressive shapes. You will see this Label rocked everywhere from the streets of fashion week to the restaurants across Australia.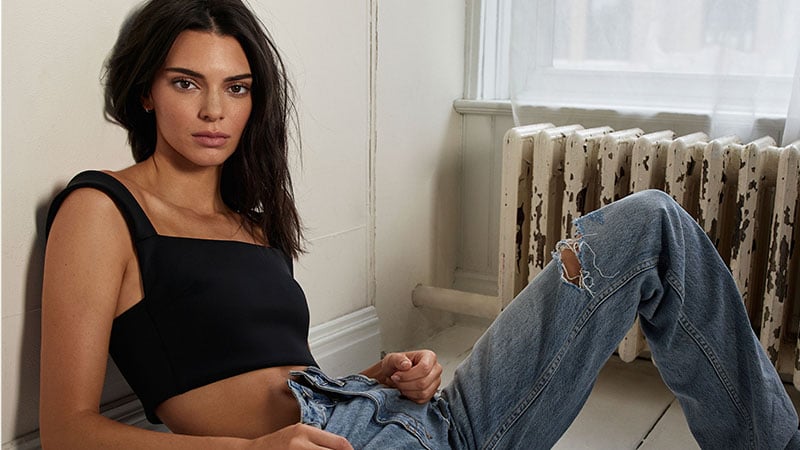 36. Mackenzie Mode
Mackenzie Mode was created by Canadian-born Australian based designer Emily Mackenzie, in 2007. Her pieces feature bold patterns, exciting textures, and shapes, all while embodying the latest trends from around the world. From checked suits to '20s inspired dresses and colors, there is so much to love about this brand. You can wear the garments from a garden party to work drinks and look as stylish as the pages inside a magazine.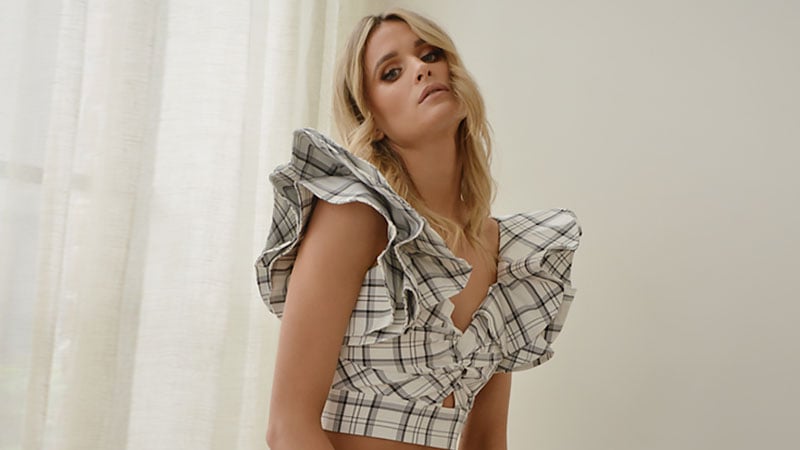 37. Manning Cartell
Manning Cartell is a luxury brand that embodies the free female spirit. It was founded by three sisters in Australia and offers a charming and elusive nature in every single garment. From a tailored suit to a holographic gown, there is something here that belongs in every woman's wardrobe. The Label is a celebration of the female form and truly encapsulates the modern wave of femininity.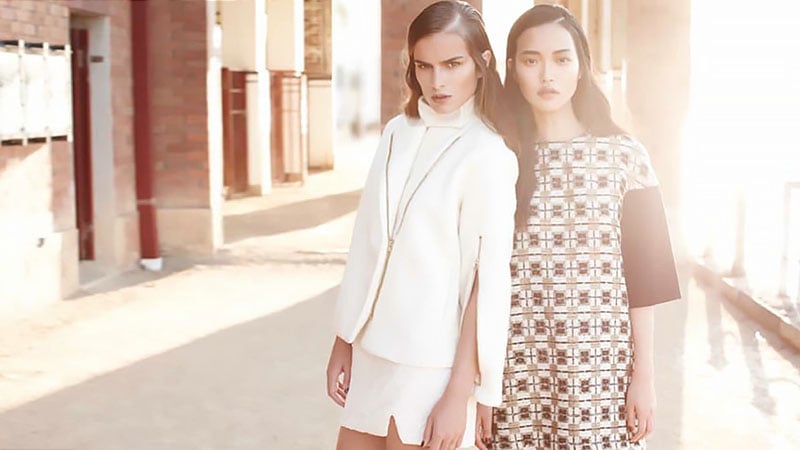 38. Maticevski
Toni Maticevski is an iconic Australian designer; his work has been praised by many all over the world. He explores textures, shapes, draping techniques, and shadows in his collections, and offers the wearer the chance to show off something magical. This designer creates effortless and whimsical pieces that encapsulate the modern world with a nod to the past. Toni Maticevski is not for the faint of heart, as it continues to blur the lines of art and fashion.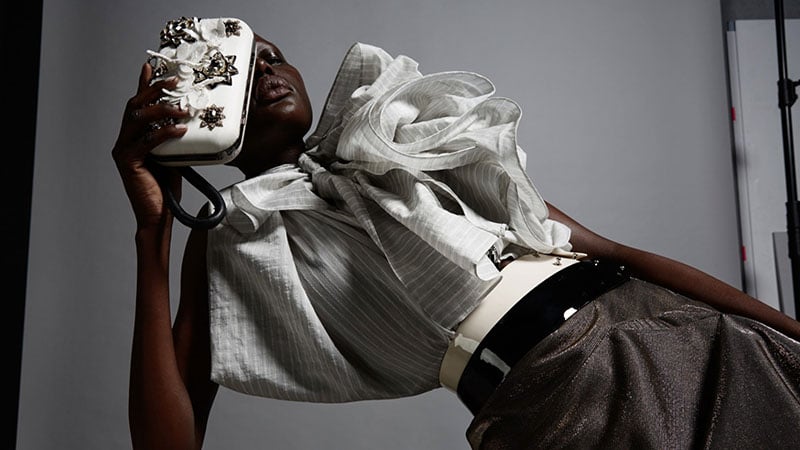 39. Maurie & Eve
Take it easy, and make yourself comfortable with Maurie & Eve. These timeless and effortless pieces make it look as if you're walking on the hottest runway, even in an oversized sweater. The brand showcases knitwear, dresses, playsuits, and more – it enjoys playing with soft and calming colors and textures in the collections. You will never want to wear anything other than this brand once you get your hands on it.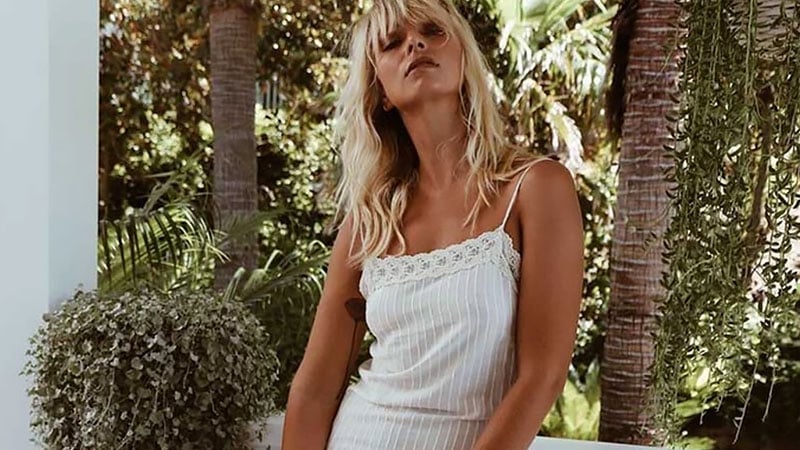 40. Micky in the Van
Micky in the Van is a bold and playful Australian label that will brighten everyone's day. It was inspired by the times the designer spent with her nephew, where they would play in the family campervan. Each garment is unique and is constructed locally, and it helps the wearer to feel happy, comfortable, and ready for the day.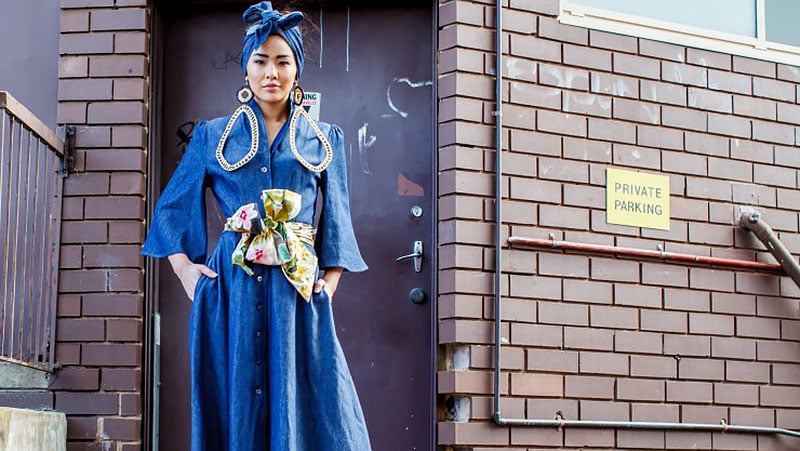 41. Moss & Spy
Moss & Spy designs clothes that are uncompromising on style and effortless. The designs are timeless yet modern, exploring the trendiest textures and fabrics of the season. From cocktail dresses to work suits, there is a myriad of choices that will make you look good and feel gorgeous. The dissection of colors, patterns, and styles celebrate women and their authentic selves.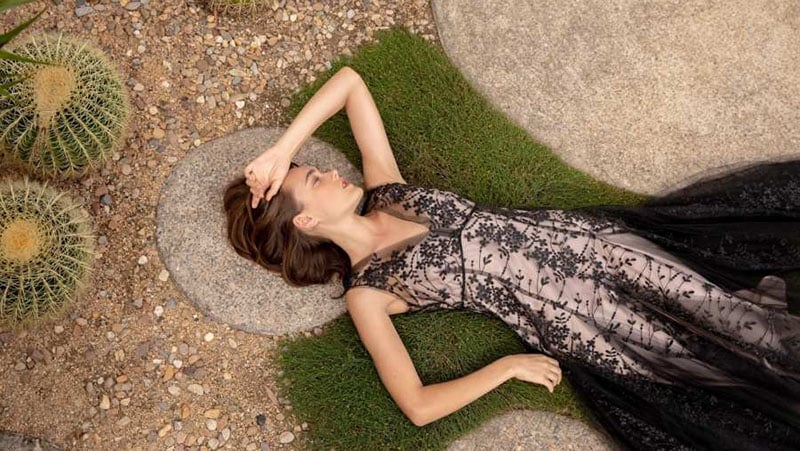 42. Nobody Denim
Not all denim was born equal, as Nobody Denim understands. As one of the most loved brands in Australia, it can be hard to compete. This brand was established in 1999 and is worn by celebrities around the world. Its modern and stylish take on traditional jeans sets it in a league of its own. The brand ethically sources much of its fabrics, as well as its manufacturing process.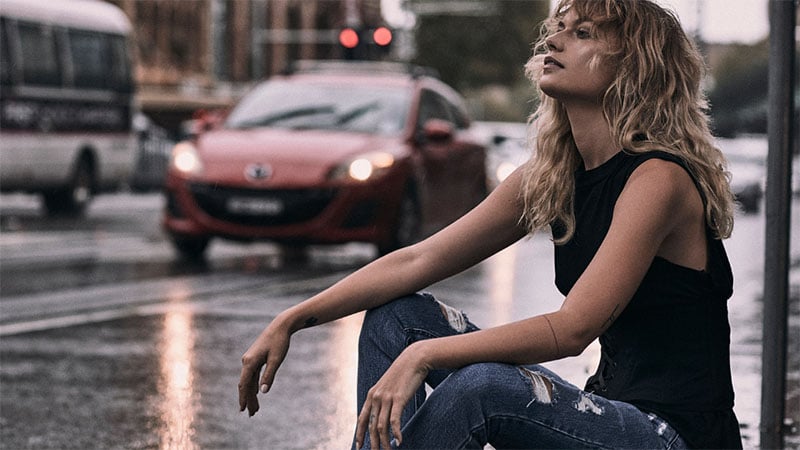 43. Ovazania
Are you ready to update your jewelry with something stunning? Ovanzia is an accessories brand that seeks inspiration from African styling. The brand offers handcrafted items that blend modern designs with traditional African aesthetics. From earrings to necklaces, you can make your outfit stand out thanks to these bright and stunning designs. Ovazania is designed by Refiloe Khobane, who inspires positive connections and a love for beauty within every piece.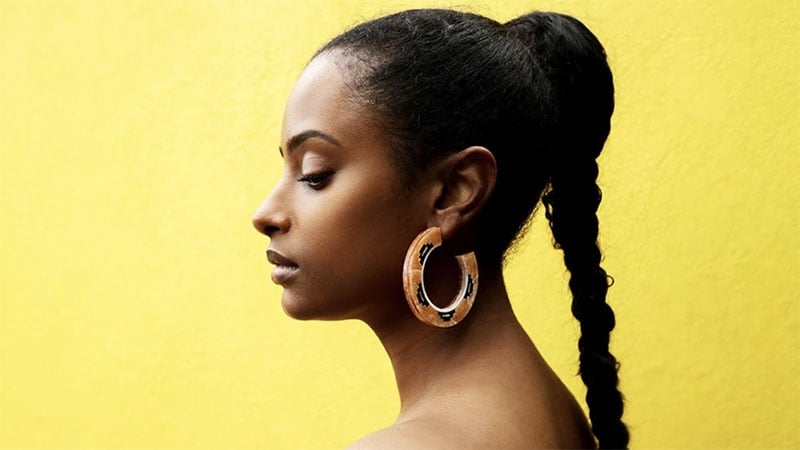 44. Paolo Sebastian
Paolo Sebastian is one of Australia's most gifted designers. His whimsical gowns and impeccably tailored pieces inspire designers from around the world, and he truly stands as one of his own. The gowns offer stunning drapery, exquisite beading, and ethereal lacework. Each dress tells a story, so why not start a new one with a dress like this?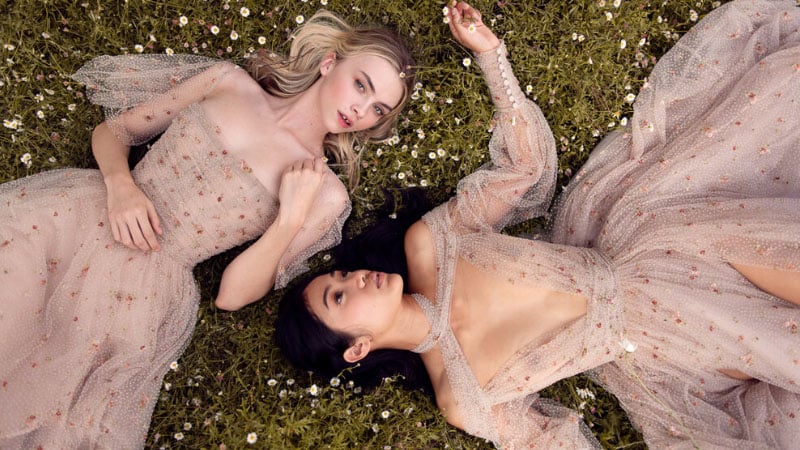 45. PE Nation
PE Nation is an Australian breakout brand that has made its mark on the fashion industry. This activewear brand is made to be seen, thanks to its street style aesthetic. It combines fashion with function and allows the wearer to work up a sweat while looking like you've stepped off the runway. The sweaters, leggings, T-shirts, and accessories help open the door to a perfect blend of work and play.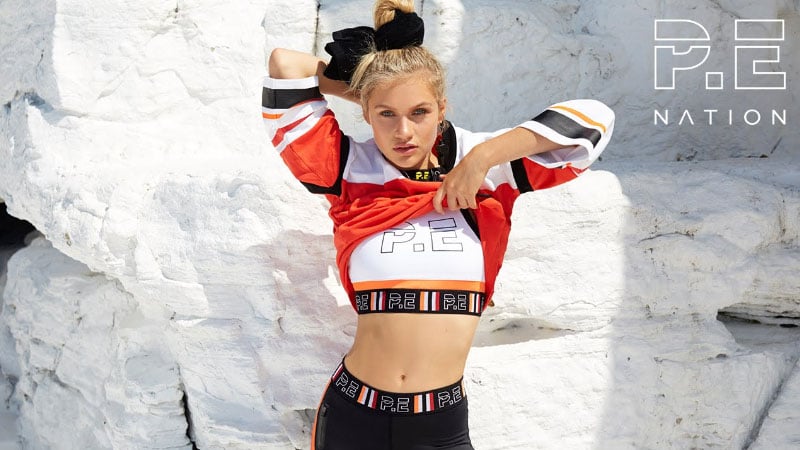 46. Sass & Bide
Sass & Bide is one of Australia's most influential designers, and for a good reason. This iconic Label was founded in 1999 by best friends Sarah-Jane Clarke and Heidi Middleton – it explores the style of the bold and individualistic women. The pieces play with textures, shapes, and colors – it pushes the limits and dissects the latest trends with a magical touch.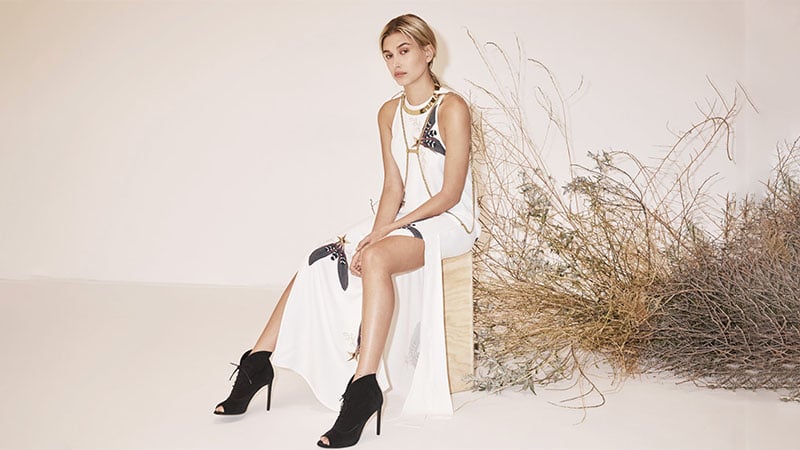 47. Seagulls of St Kilda
Seagulls of St Kilda is a cult favorite for Melbourne residents and is known for its trendy items. The store offers affordable premium knitwear, jackets, and everyday garments that are sure to elevate your wardrobe. It takes inspiration from the hottest looks of the season and adds a high fashion spin. The Aussie store beautifully curates the trendiest pieces, and it may just become your new favorite place to shop!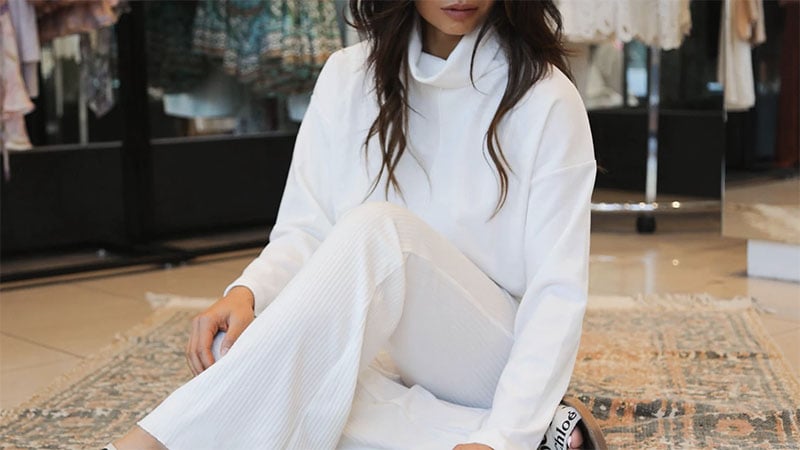 48. Sir the Label
Sir the Label takes the Australian landscape and applies it to clothing. From the beach to the red Aussie dessert, this sunburnt country makes for the perfect muse of Sir the Label. Each garment is beautifully designed, with soft lace and bold backless dresses that exude elegance. This Label uses ethical sourcing for a range of attire, so you can feel good about the Earth while you look like you're fresh off the runway.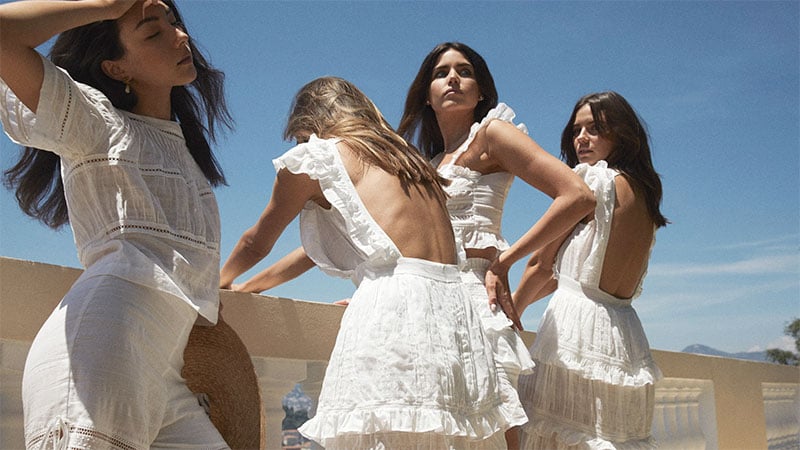 49. Spectre By Him
As far as men's suits go, you can't look past Spectre by Him. This brand executes beautiful and meticulous tailoring, leaving you to feel like the best-dressed guy in the room. From a wedding to a fancy dinner party, there is always time and situation for a well-crafted smart casual or formal getup. The modern spin in every garment makes it effortlessly trendy without losing its immaculate styling.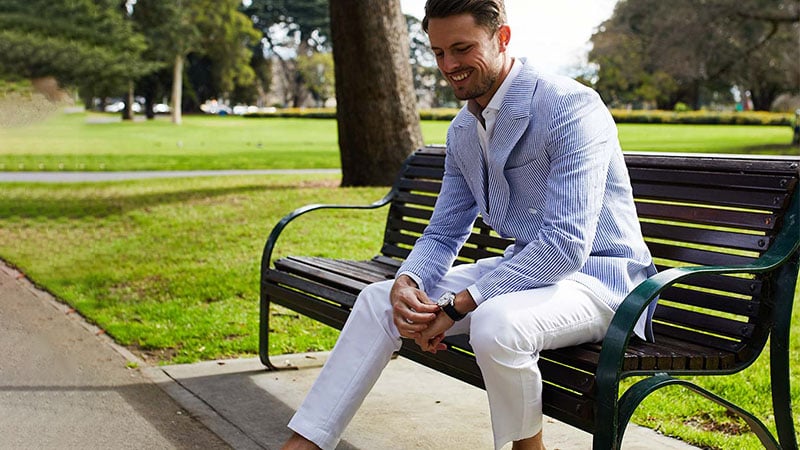 50. Talulah
La Maison Talulah takes the hottest trends of the season and removes the fuss. The designer has the modern woman in mind when crafting each garment, which leaves behind a chic and effortless collection of stunning pieces. Choose from unique fabrics, exclusive prints, and classic items – you will quickly feel like the most stylish person in the world, no matter where you are.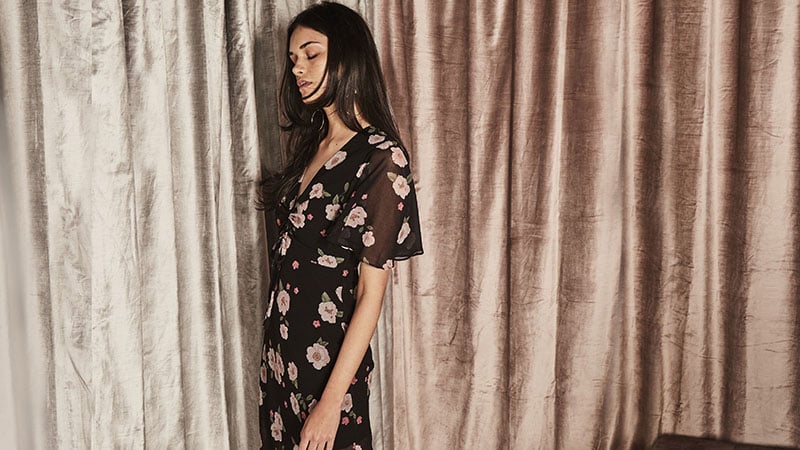 51. The Wolf Gang
It's time to stand out from the rest of the crowd, so why not do it in The Wolf Gang? This Aussie brand provides chunky knitwear, slinky bags, and super stylish clothing. The hottest trends don't inspire this Label. Instead, it finds its next big inspiration from faraway lands. Just like its wearer, The Wold Gang supports and celebrates individualism – you were born to shine, so why not dress like a star?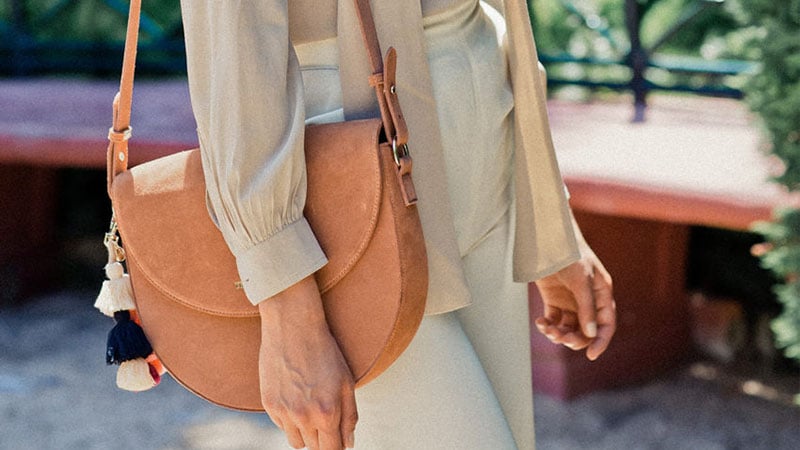 52. Tigerlily
Tigerlily was founded in 2000 and represented the summer Aussie holiday with every single garment. These flowy and beautifully crafted pieces will take you to the bench, even if you're in the middle of skyscrapers or at home. From skinny bikinis to bold printed dresses, this Label knows how to make the perfect holiday wardrobe. You will never want to have a change of seasons after you try this cult brand – it will take you on an adventure whenever you wear it.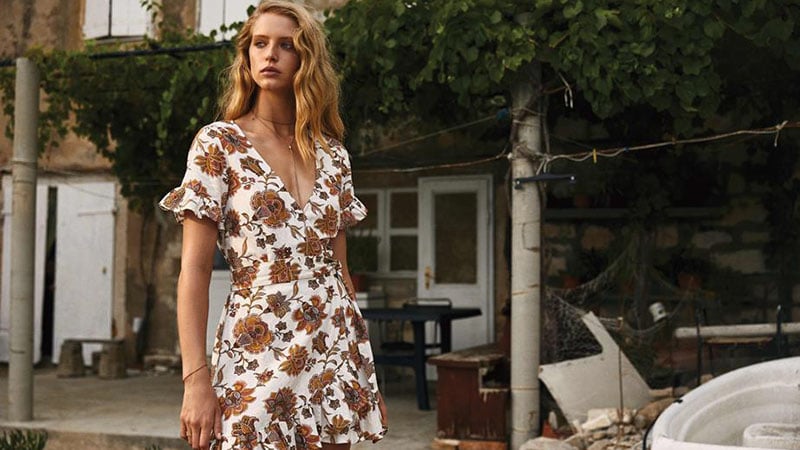 53. Tony Bianco
As far as footwear is concerned, Tony Bianco is one of Australia's leading players. This state-of-the-art and highly fashionable Label offers premium shoes that are worthy of your attention. The innovative designs, playful colors, and sleek fabrics look incredible with all outfits, and they're made to be seen. Whether you're posing for Instagram or you're having drinks with the girls, you'll feel like the belle of the ball with this iconic brand.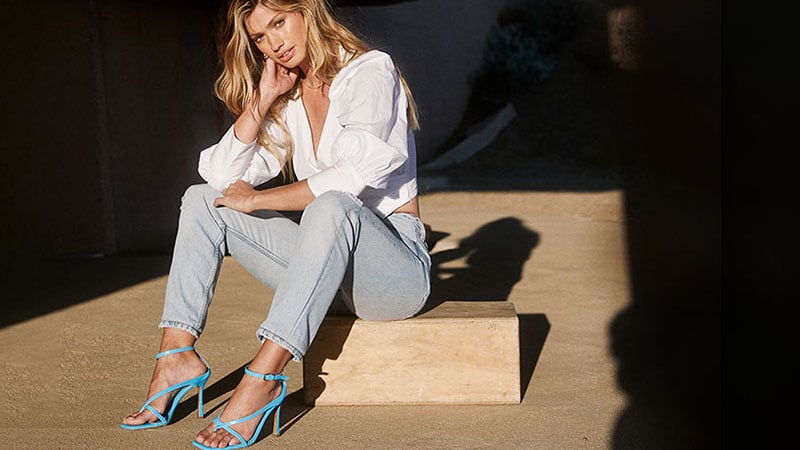 54. Viktoria and Woods
Trends may come and go, but staple pieces are forever. Viktoria & Woods takes the essentials of a woman's wardrobe and adds a modern spin to them. The garments are ethically sourced from Australia and are accredited by Ethical Clothing Australia. The brand offers premium footwear, jackets, accessories, and other items that you will fall in love with. It's time for a shopping spree that doesn't leave a massive footprint on the planet.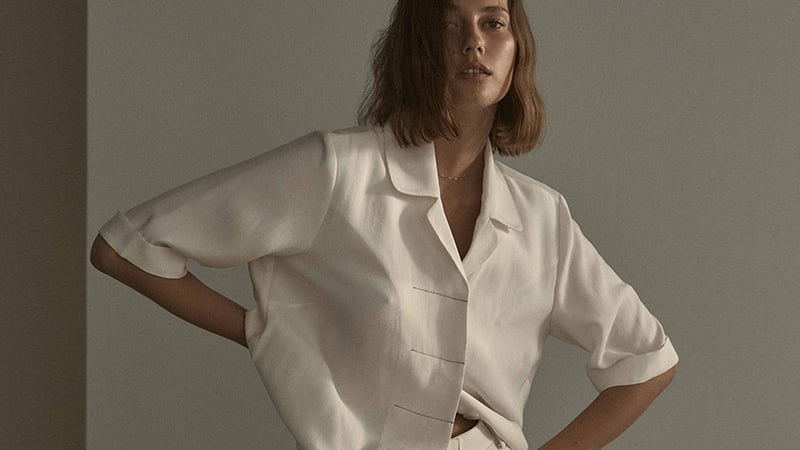 55. Witchery
Witchery is an iconic Australian brand that is loved by many. The innovative and sleek brand offers the hottest styles from the season but adds a contemporary and unique touch. This designer is authentically feminine and explores the modern lifestyle that Aussie women lead every day. From the workplace to the weekend and beyond, this Label finds a way to make it an effortlessly stylish moment.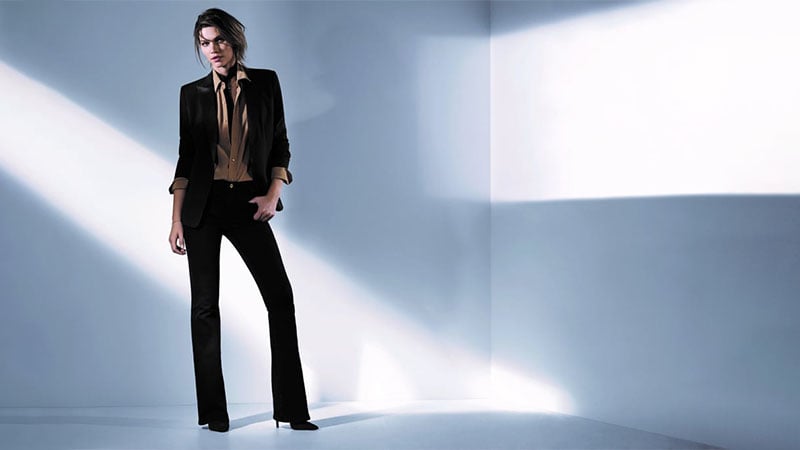 56. Zimmerman
It's no secret that celebrities adore Zimmermann. As one of the country's hottest designers, this Label has made a name for itself abroad. Loved by stars such as Beyonce, Katie Holmes, and Kate Middleton, it offers a sophisticated and thoroughly contemporary take on modern women's wardrobes. The Label explores bold patterns, intricate details, and vibrant colors – it's worth a try if you love thinking outside the box!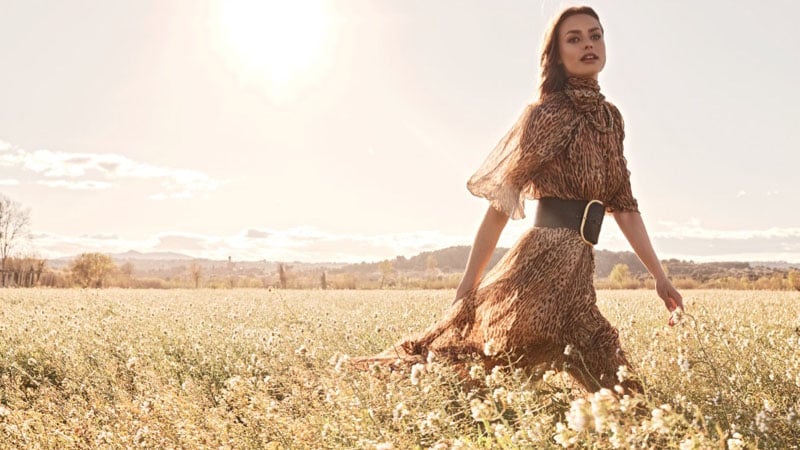 57. Jack London
Jack London knows how to make every guy look their best. The brand was established in 2008 and seeks its inspiration from European dandyism. These tailored suits and separates look as if they're off the streets of Europe, and find the perfect blend of sportswear and sleek tailoring. Every garment is expertly crafted and combines classic design with modern styling.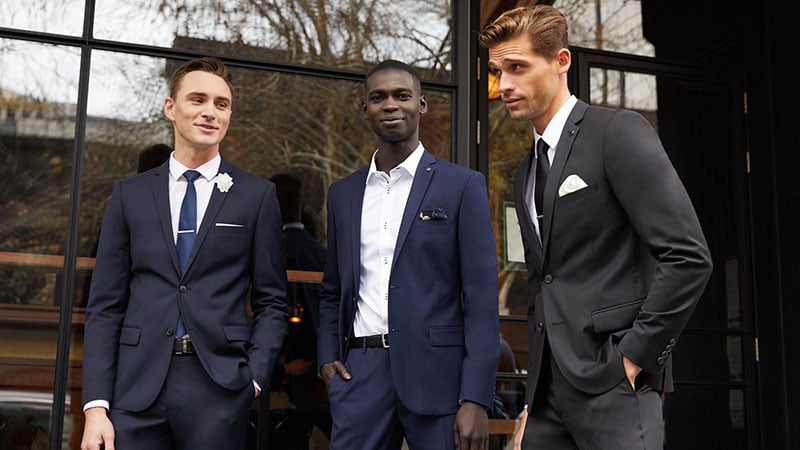 58. Godwin Charli
Godwin Charli began his career in tailoring from his bedroom, where he learned to create pieces of clothing for the world. The brand launched in 2007 and is known for its men's and women's attire. The garments are well sculpted and represent the modern lifestyle, while also celebrating the wearer's style.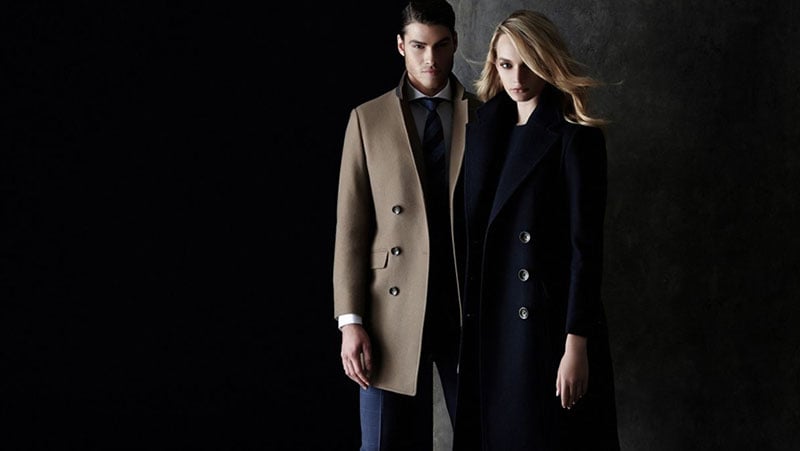 59. nANA Judy
nANA Judy takes streetwear and adds a high fashion twist. The brand was established in 2006 in Melbourne and continues to push the envelope in design, innovation, and aesthetics. This brand sustainable and uses fabrics and sources that benefit the planet – so you can feel good and look excellent in stylish clothing.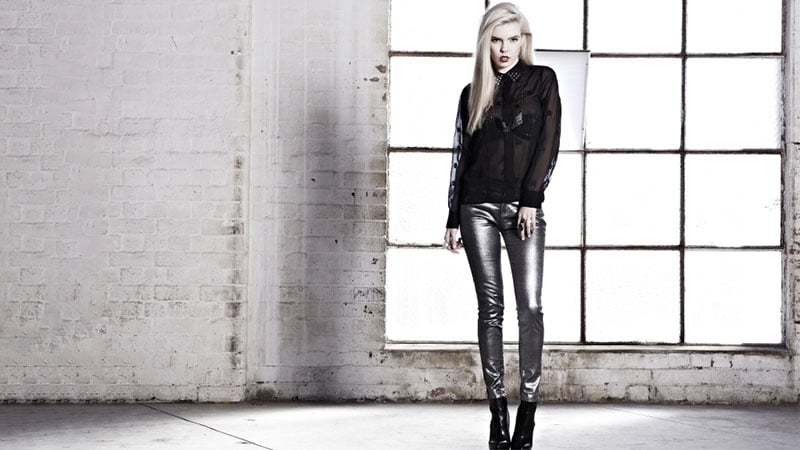 60. MJ Bale
MJ Bale takes its inspiration from every era and keeps it fresh for the modern age. This menswear company specializes in suits, casual and timeless garments, meaning you'll be ready for any occasion. The classic pieces include tuxedos, '60s-inspired suits, button-down shirts, and everything in between.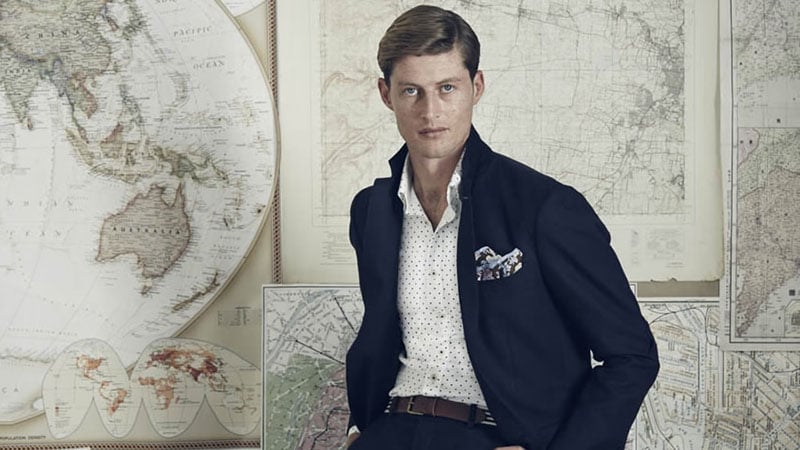 61. Mr. Simple
What's in a name? Mr. Simple understands where it stands in fashion and prefers to take the minimalistic approach. Every garment is crafted with sustainably sourced fabrics, including hemp and linen. In keeping with its motto, the branding. is kept to a minimum, and the fuss of everyday styling is taken away, leaving nothing behind but elegance and sophistication.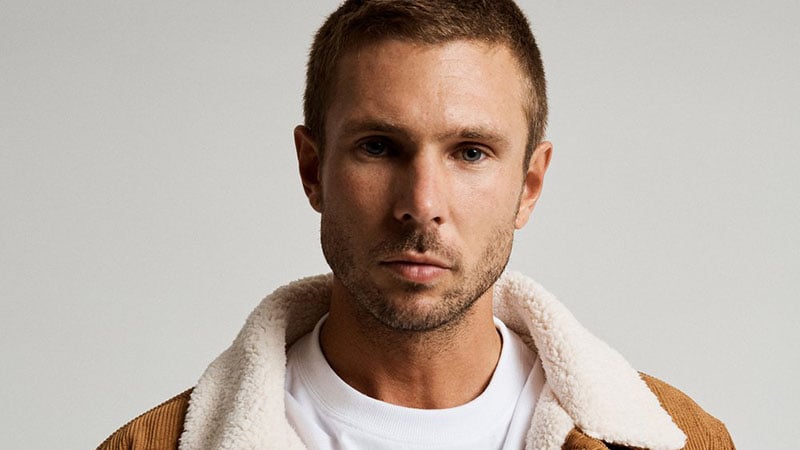 62. Nique
Nique takes ethically sourced clothing and puts a high fashion spin on it. This timeless and elegant brand offers premium garments that look as if they're straight off the runway. This brand is synonymous with androgynous and unisex styling, meaning you will have the perfect outfit for everyone in the one spot.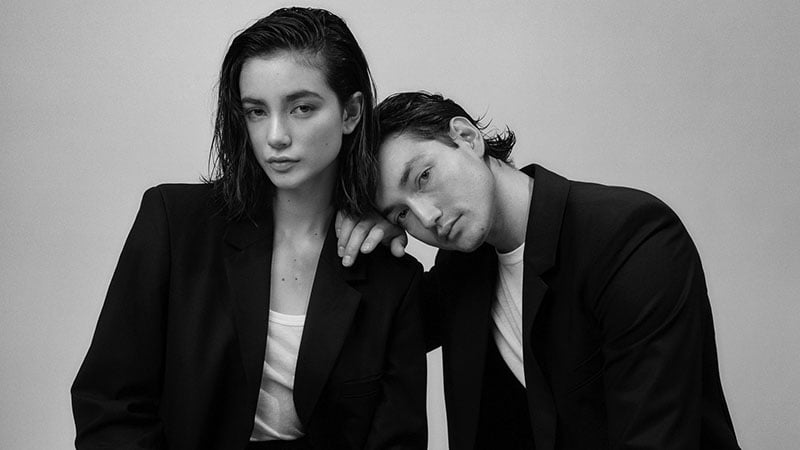 63. Oxford
Oxford believes that fashion is transitory, but the style is permanent. This iconic Aussie brand was established in 1978, using the finest ethically-sourced materials and fabrics. You can find traditional and effortless pieces for men and women, paired with modern design trends and tailoring. The brand's purpose is to create beautiful pieces that will stand the test of time and flatter everyone.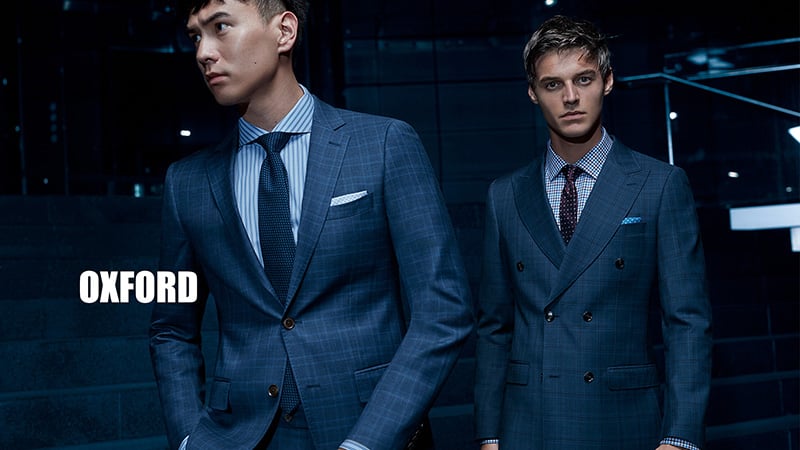 64. Politix
Menswear never looked so good, thanks to Politix. This Aussie brand offers stylish and edgy fashion and blends it with classic tailoring. It was established in 1975 and dresses the modern man who loves to appear effortless. For more than 40 years, the Label's ethos has remained the same – to dress men impeccably, no matter the style or occasion.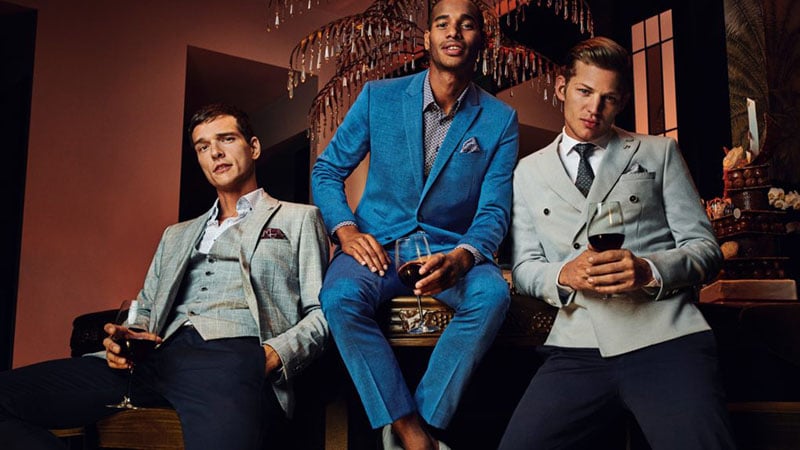 65. Sheike
Sheike has been dressing strong and powerful women since 1979, where it started as a small T-shirt stand in Sydney. Now there are stores all over the country that offer slinky cocktail dresses, stylish workwear, and effortless casual clothing for all. This brand believes that style is the way to present yourself to the world, and they make it look oh-so-stylish.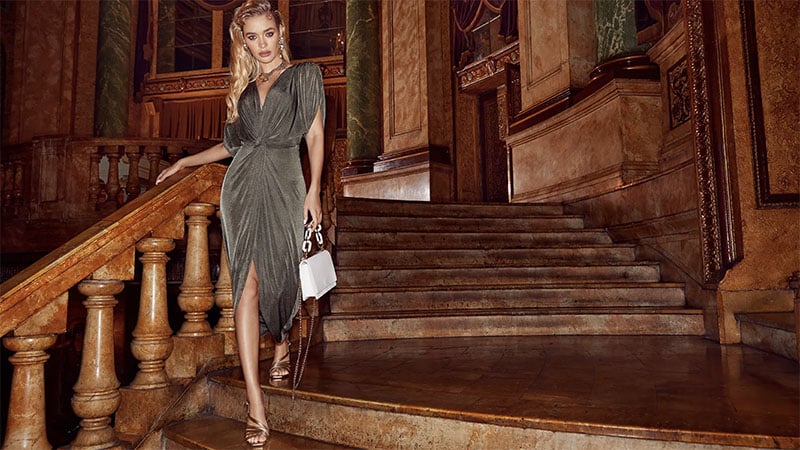 66. Sportsgirl
Sportsgirl is one of Australia's leading womenswear brands. It was established in 1948 and has gone from a small boutique to one of the country's most recognized labels. The brand offers unique clothing that celebrates the wearer and encourages them to express their individuality with an on-trend twist. For every woman who wishes to stand out and feel 100% themselves, this is the designer for them.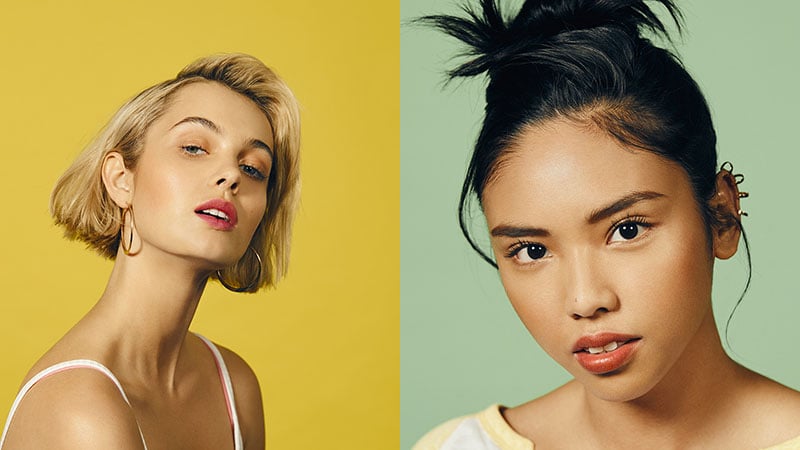 67. Sussan
Sussan has been dressing women impeccably for more than 80 years. The clothes offer effortless styling with a modern touch and are ideal for women of any age. The runways inspire the on-trend pieces, and the tailoring and premium fabrics make it feel like pure luxury.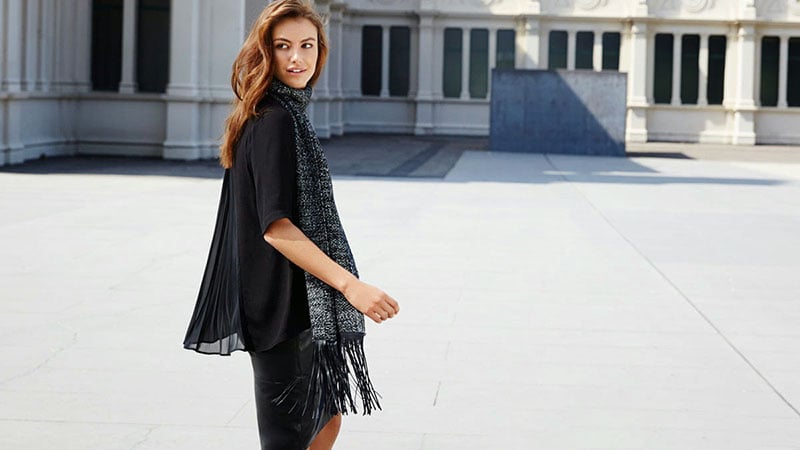 68. Universal Store
Universal Store has provided men and women premium streetwear for generations and is the leader of on-trend clothing. The retailer offers brands including Fila, Birkenstock, and Lee – from high-quality denim to effortless skatewear – there is something here for everyone. It's the ideal brand for people who love to keep their fingers on the pulse of the latest style.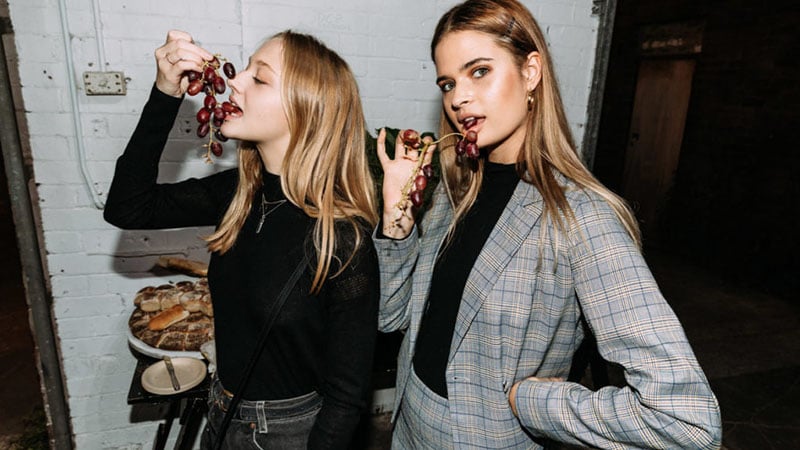 69. Macgraw
Macgraw catapulted into the Australian fashion scene in 2012, providing a blend of couture silhouettes and wearable styles. This sleek and on-trend Label debuted at Mercedes-Benz Fashion Week Australia in 2014 and has since become the forefront of style. Every garment plays with textures, shapes, and colors, living you as a walking piece of art – the brand also takes pride in locally sourcing materials and being a sustainability leader in the industry.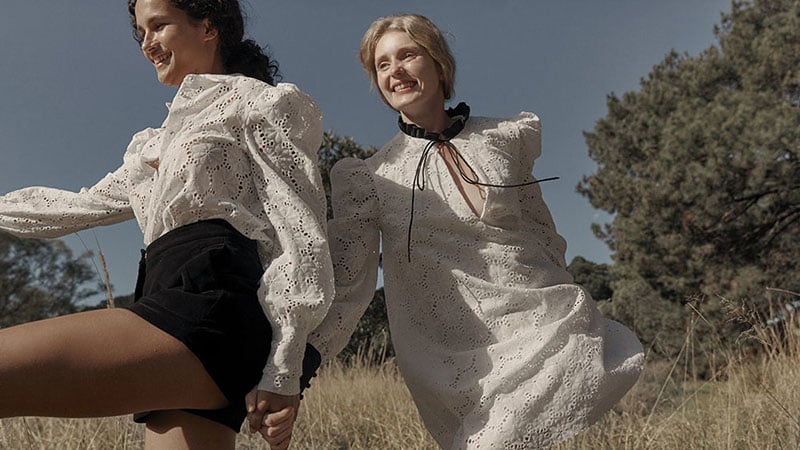 70. Scanlan Theodore
Refined, timeless, and elegant, Scanlan Theodore has been dressing women immaculately for over 30 years. This Aussie brand offers premium garments for everyday women, including tailored suits and separates, coats, and dresses. You can find clean lines, modern aesthetics, and effortless beauty all in one place. This brand is synonymous with the independent and forward-thinking dresser.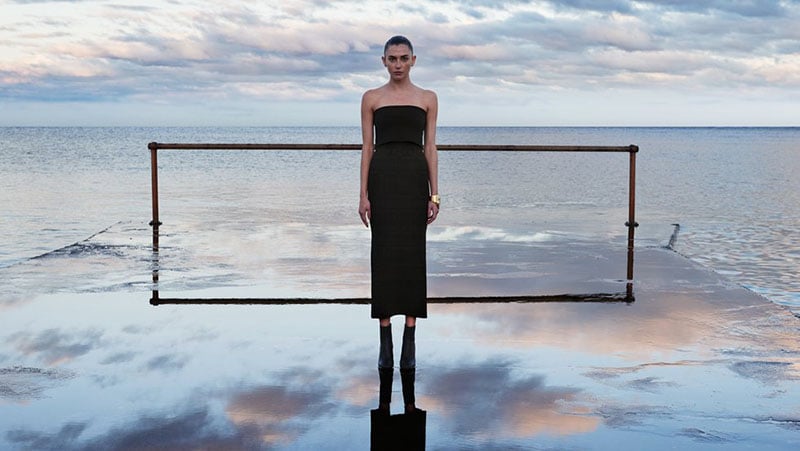 71. Strateas Carlucci
Since its debut at Mercedes-Benz Fashion Week in 214, Strateas Carlucci has redefined the modern fashion lover. The Aussie label deconstructs the idea of androgyny and creates timeless pieces for men and women. These thoroughly modern designs combine a sense of playfulness with sophisticated styling – every season explores new expressions and experiments with the boundaries of the meaning of style.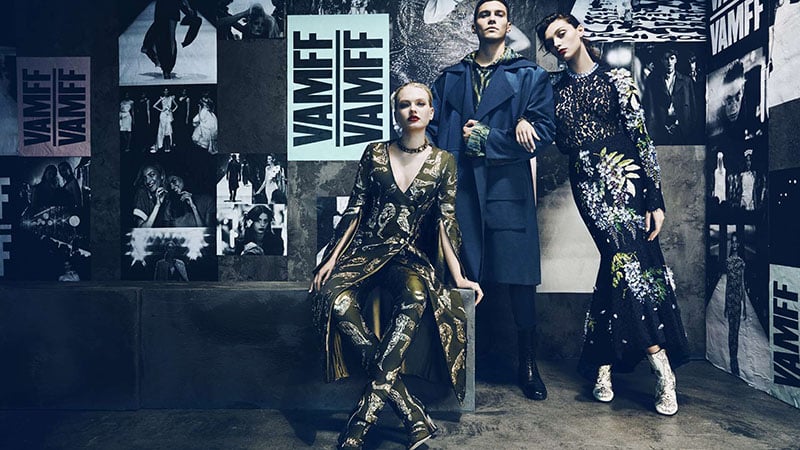 72. Ten Pieces
If you're a fan of mixing and matching, then you'll love Ten Pieces. Every garment can be worn by itself or with others and pushes the boundaries of punk, sportswear, and contemporary trends. As an authentic indie brand, there are no seasonal collections – instead, they offer a blend of timeless elements that can be rotated throughout your wardrobe and help celebrate your love for art.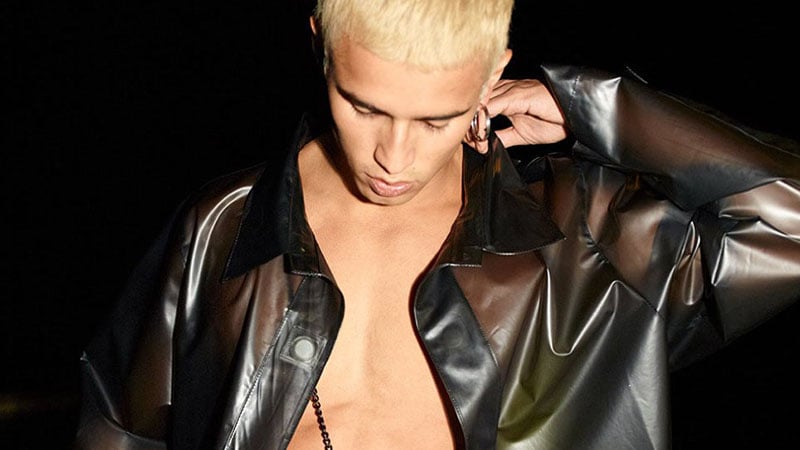 73. Mimco
No outfit is quite complete without accessories, and Mimco understands it perfectly. The Melbourne-founded brand offers premium bags, jewelry, and everything in between that reflects the modern woman. Not only does this label design stylish, timeless, and high-quality pieces, but they also use sustainable practices and materials. This is the ideal Label for the person who is unique and wants to express themselves most fashionably.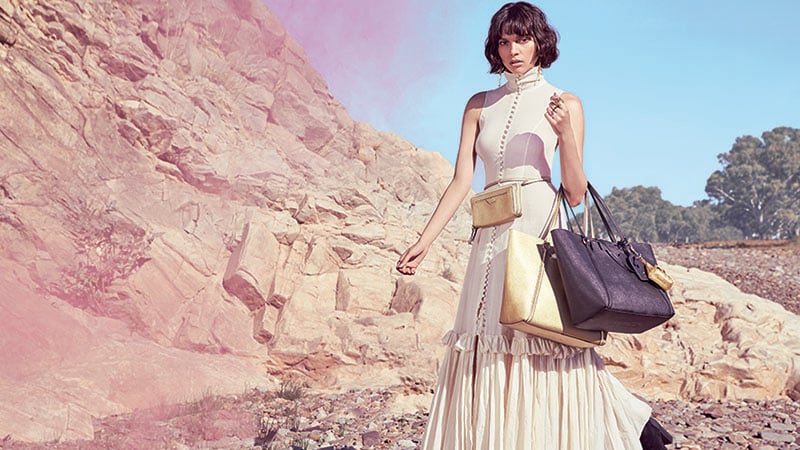 74. Rachel Gilbert
Rachel Gilbert may be an Aussie brand, but everyone around the world enjoys its designs. From sparkling on-trend gowns to a sleek boilersuit, there is the perfect outfit for any occasion. You can find this designer on the streets of Fashion Week or in the workplace – it's genuinely one of the country's most effortless and exquisite brands.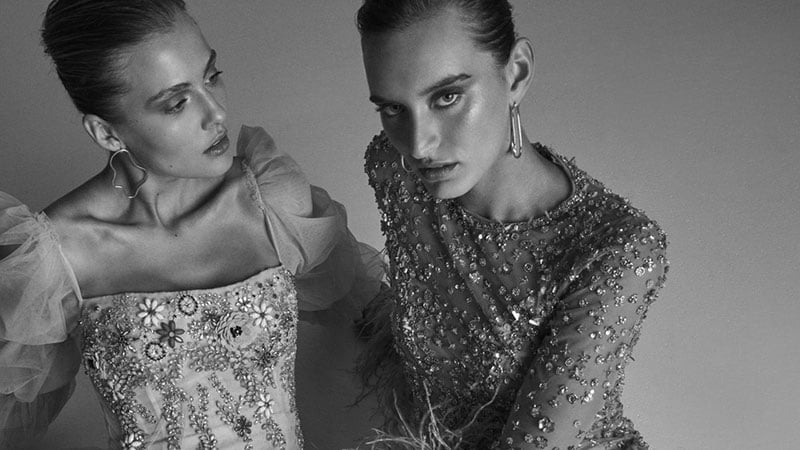 75. Rebecca Vallance
From the streets of Australia to the world, Rebecca Vallance is one of the country's leading experts in the fashion industry. This designer showcased her first collection in Paris and was immediately scooped up by some of the world's most prominent investors. You can find bold '60s-inspired prints, sleek workwear, and on-trend pieces in every collection – it's ideal for the modern and stylish woman on the go.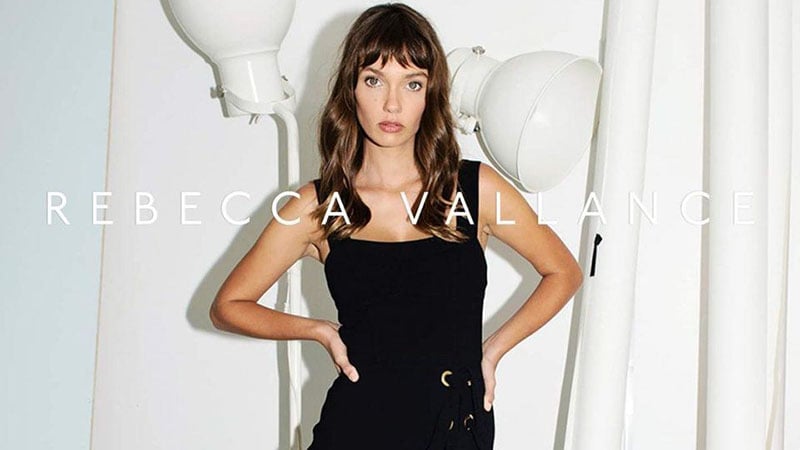 FAQs
What is the fashion in Australia?
Australian fashion trends tend to be relaxed and effortless, reflecting values such as freedom, adventure, and nature. Because it's warm in most parts of the country, summery clothes that are easy to wear are always popular. Plus, many designers take inspiration from the beautiful Australian landscapes and easy-going lifestyle.
What brands are popular in Australia?
There are lots of popular Australian fashion brands. Some of the most well-known include Aje, Bared Footwear, Camilla, Country Road, Gorman, Jets Swimwear, Kitte, Manning Cartell, Nobody Denim, PE Nation, Tigerlily, Witchery, Zimmerman, Sheike, Sportsgirl, Scanlan & Theodore, and Mimco.
When is Australia fashion week?
Australian Fashion week is generally held in April or May each year in Sydney. This year it's running from May 31 to June 4, at Carriageworks in Eveleigh, Sydney.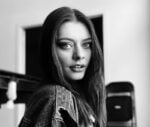 Alexandra Feiam is an experienced fashion writer who holds a degree in journalism. She has an impressive portfolio and expertise working as the Editor at Power Retail and Commercial Content Editor at Newscorp. Ally has been writing for The TrendSpotter since 2018, and her work has been featured in notable publications such as The Herald Sun, Arirang TV South Korea, Kidspot, The House of Wellness, and The Daily Telegraph.
SUBSCRIBE TO OUR NEWSLETTER
Subscribe to our mailing list and get interesting stuff and updates to your email inbox.