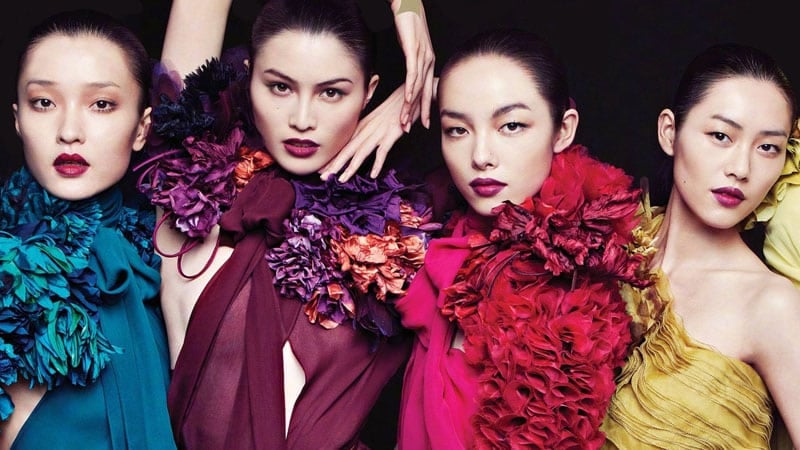 The fashion and modeling industry is saturated with beautiful and unique women, but there are some that stand out, whether that is for their achievements and career success, or the things they do in their downtime, including advocacy and launching clothing brands. This article is dedicated to a few of the most top Asian models in the world. Some of them have impressive social media following and have created a brand, while others have achieved industry firsts by landing a cover of Vogue Paris or being the first East Asian model to feature in Victoria's Secret show.
1. Ming Xi
Chinese model Ming Xi is beautiful and successful, with an impressive career and a large following on social media where she shares a glimpse into her life and the professional campaigns she has worked on, which include Dior and The Kooples. Xi is also a caring individual, taking the opportunity to promote important causes like Save The Children.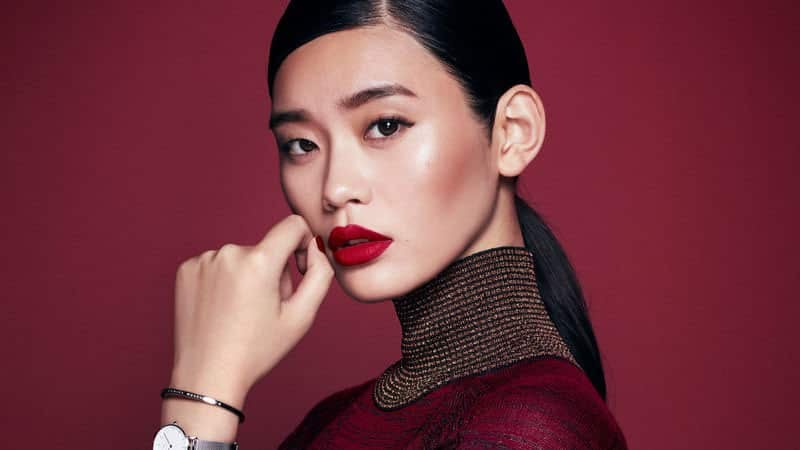 2. Du Juan
Du Juan is the type of woman who can do it all! Her professional resume is vast, including work as an actress, model, and ballet dancer. Born in Shanghai, China, in 1982, Du Juan started her runway career in 2005, walking the Marc Jacobs and Diane Von Furstenberg runway. She has appeared on Vogue China a record number of times and landed a Vogue Paris cover with Gemma Ward.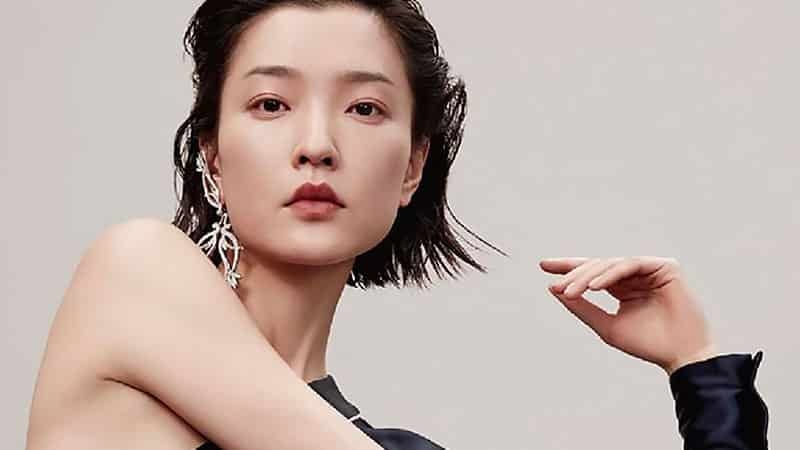 3. Liu Wen
Chinese model and fashion designer Liu Wen is often described as "China's first supermodel" and speaking of her career as impressive would be an understatement. She has worked with some of the world's most prestigious brands including Estée Lauder and serves as the Global Ambassador for Chanel Beauty. She was also the first East Asian model to feature in Victoria's Secret show.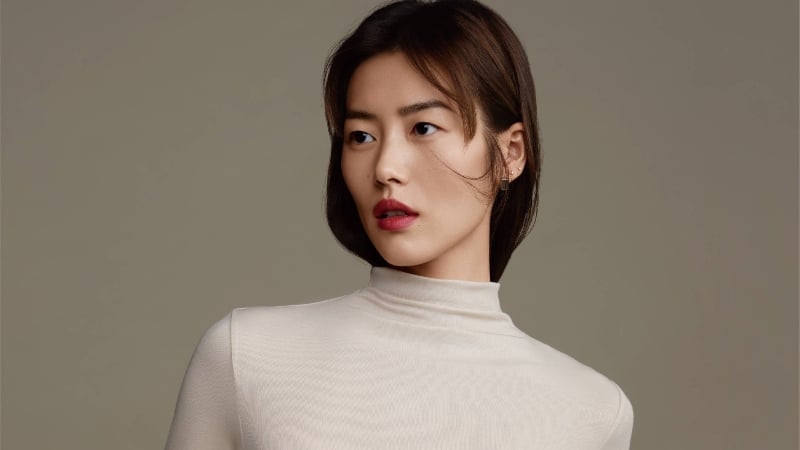 4. Shanina Shaik
Born in Melbourne, Australian model Shanina Shaik is of Lithuanian and Pakistani ancestry. In addition to modeling, with work including campaigns with Ksubi and spreads in Vogue Arabia and InStyle Germany, Shaik has also tried her hand at acting. Her film credits include The Mummy, The Separatists, and Greed. She is also a mother and walked the amFAR Gala Cannes catwalk show during her pregnancy.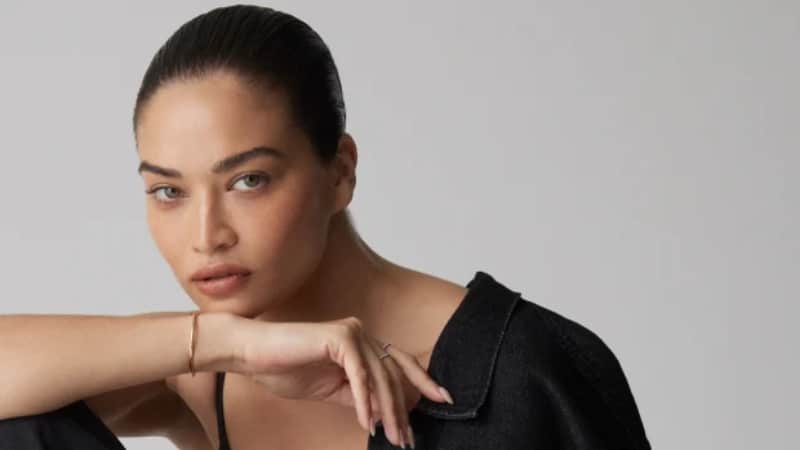 5. Mona Matsuoka
Japanese-American fashion model Mona Matsuoka was born in Atlanta, Georgia in 1998. She is one of the youngest models on this list and certainly someone to keep an eye out for in the future. Despite being a rising star she has modeled for several designers including LaQuan Smith and featured in spreads for Vogue China, and Elle Vietnam. Matsuoka is also a DJ and has played at events for Louis Vuitton and Miu Miu.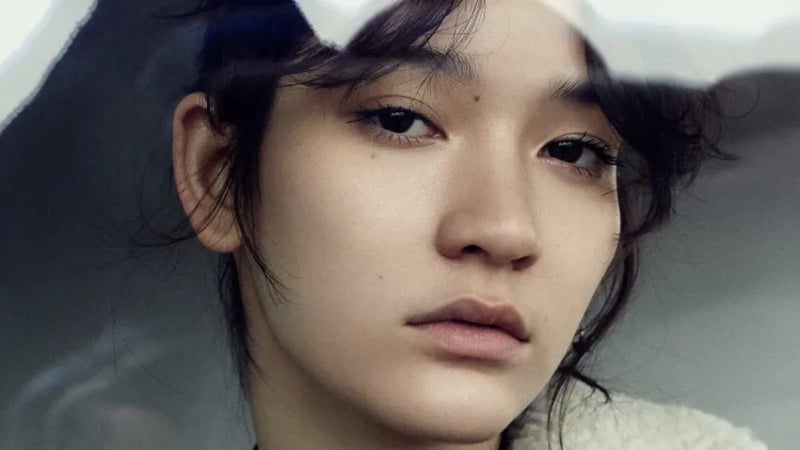 6. Tao Okamoto
Japanese actress and model Tao Okamoto was born in Ichikawa, Chiba, Japan in 1985. She is considered one of the most well-known models from Japan and has walked the runways of multiple fashion houses and landed editorials with prestigious magazines including international versions of Vogue and Harper's Bazaar. Her acting credits include The Wolverine and Batman vs Superman. In addition to her work, she is also a passionate environmentalist activist.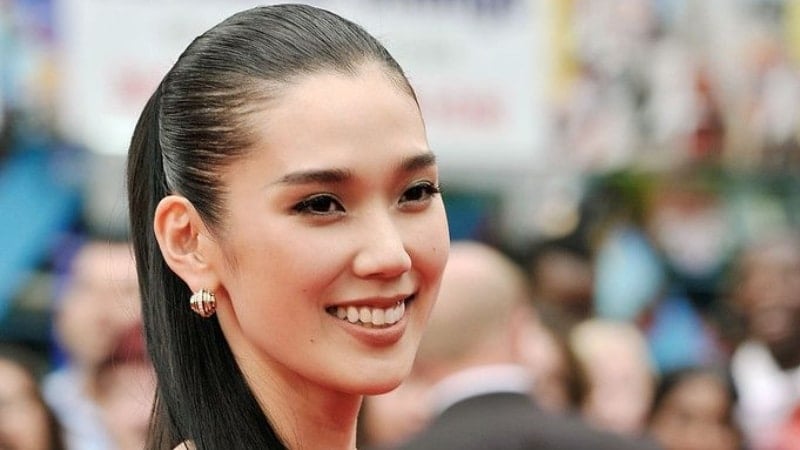 7. Chiharu Okunugi
Japanese fashion model Chiharu Okunugi has landed Louis Vuitton, Zara, and Loewe's puzzle edge campaigns. She has also graced multiple fashion runways including Anna Sui, Brandon Maxwell, and Balmain. Okunugi also has memorable covers with Love magazine and Vogue Taiwan. When she's not working, her social media reflects a love for the outdoors and travel to some of the world's most beautiful locations.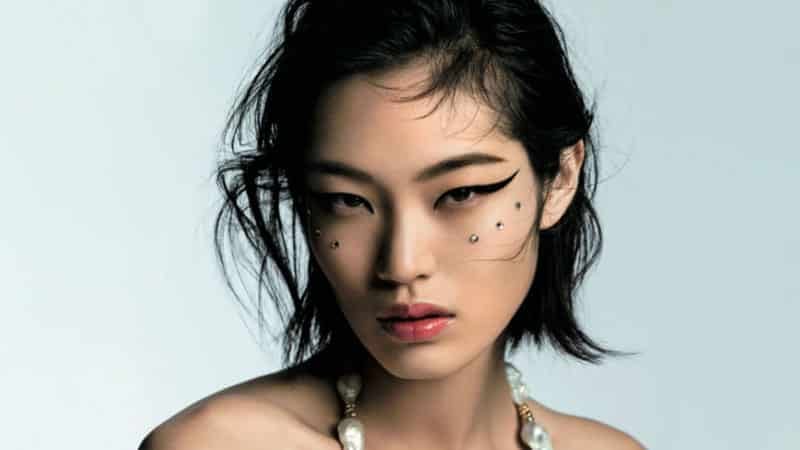 8. Catriona Gray
Catriona Gray is a Filipino-Australian model and former Miss Universe 2018. She was born in Cairns, Australia in 1994 and despite still being in her twenties, she has accomplished a lot in her career, including having her very own wax figure on display at Madam Tussauds Museum Singapore. She is also a passionate advocate who has worked on many causes including care and education for children and the LGBTQ+ Community.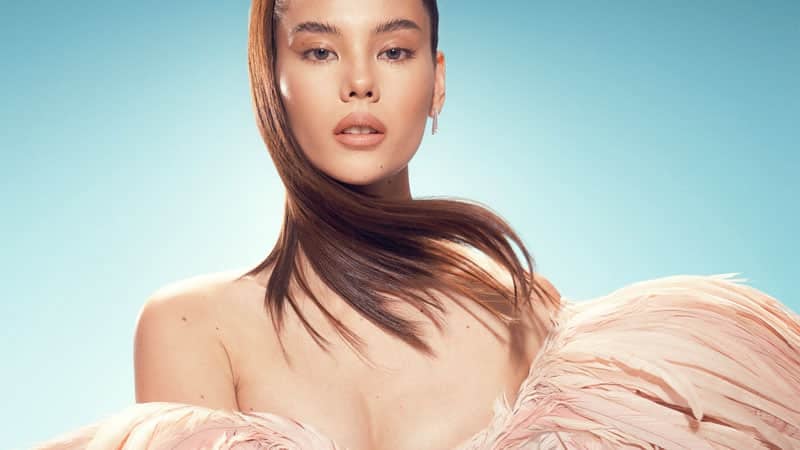 9. Xiao Wen Ju
Xiao Wen Ju was born in Xi'an, the capital of Shaanxi Province in central China. Her career started in 2010, she has been featured in prestigious publications including T magazine China, Numéro China, Marie Claire China, and various international versions of Vogue. She has walked the runways of multiple fashion houses, including DKNY, Prada, and the Victoria's Secret Fashion Show in 2016.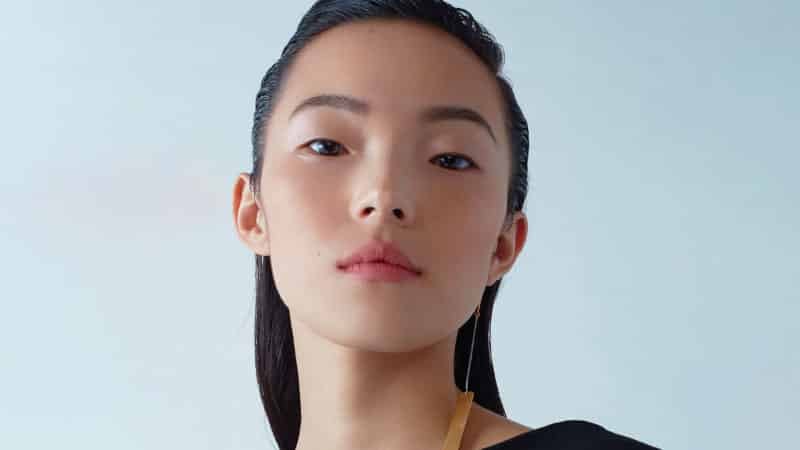 10. Chutimon Chuengcharoensukying
Thai model and actress Chutimon Chuengcharoensukying often referred to as Aokbab, was born in Bangkok, Thailand in 1996. She has made a name for herself in the industry with projects including work with Tom Ford Beauty, Calvin Klein, and Chanel Cruise collections. In addition, she has been on several magazine covers, including Harper's Bazaar Thailand and Elle magazine, and was the recipient of the Screen International Rising Star Asia at New York Asian Film Festival in 2017.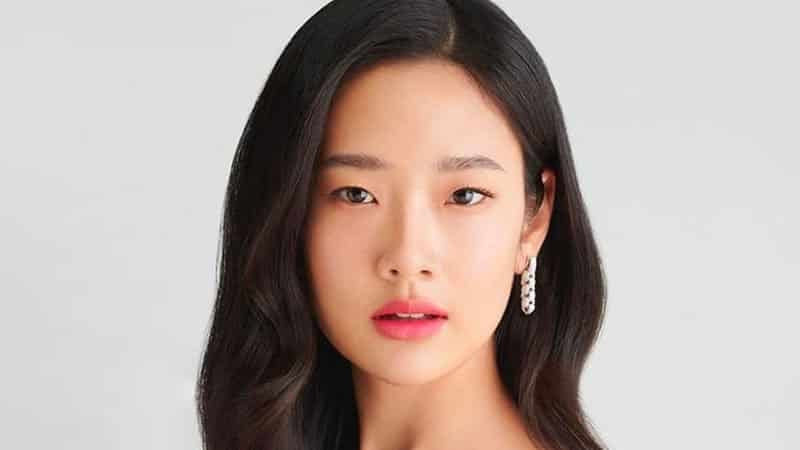 11. Margaret Zhang
Margaret Zhang was born in Australia in 1993 and is an Australian-Chinese model, stylist and from 2021, she become the Editor in Chief of Vogue China at the age of 27. She has a large following on social media, and her page is filled with beautiful, expressive photos of Zhang and her bright blue aqua hair, covers from Vogue China, and scenic snaps from places she has visited.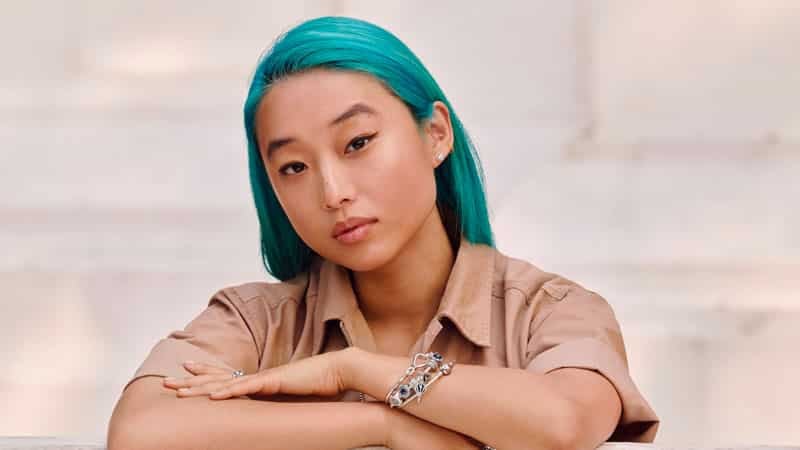 12. Shu Pei
Shu Pei is a Chinese model. A glance at her social media will also let you know that there is another role she takes seriously, and that is motherhood. She regularly posts sweet photos of her family and shares how her daughter has impacted her life. They have also collaborated on a campaign for Little Mo & Co, which is utterly adorable.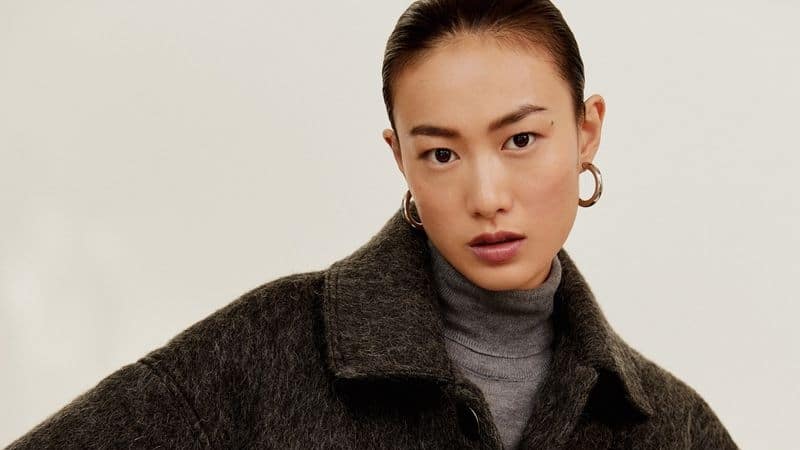 13. Sheena Liam
If you are a fan of reality TV shows then you may recognize Liam Yue Sheen, also known as Sheena Liam. She was the winner of the second season of Asia's Next Top Model and is a fashion model and textile artist who was born in Malaysia. She is perhaps best known for her work with Armani Exchange and Armani Beauty, and together Liam and the brand have created beautiful campaigns.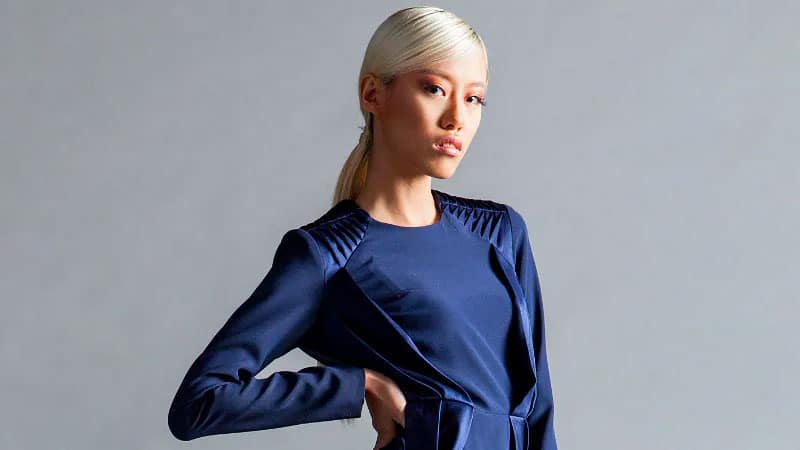 14. Fernanda Ly
Fashion model Fernanda Ly is easily one of the most famous and recognizable models in the world because of her expressive style and bright hair (a favorite being a pastel shade of pink). She has worked with some of the biggest brands and graced the pages of multiple prestigious publications. She was featured in the Kérastase Fall 2022 and Victoria's Secret Holiday 2022 campaigns.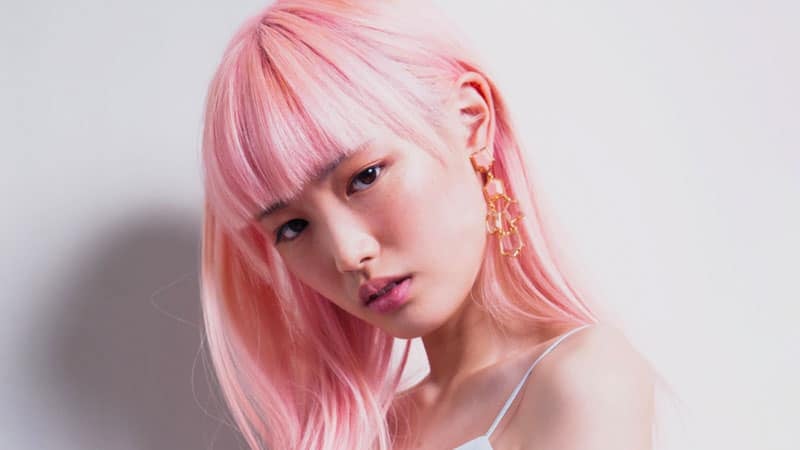 15. Kaci Beh
Beautiful and talented are two words to describe model Kaci Beh. She is signed with Basic Models and her portfolio is filled with print work, including appearing in Harper's Bazaar, the cover of Her World magazine, and a Dolce & Gabbana campaign. If you want to learn more about her, she is relatively active on social media, and her pictures will give you a glimpse into her life and impressive style.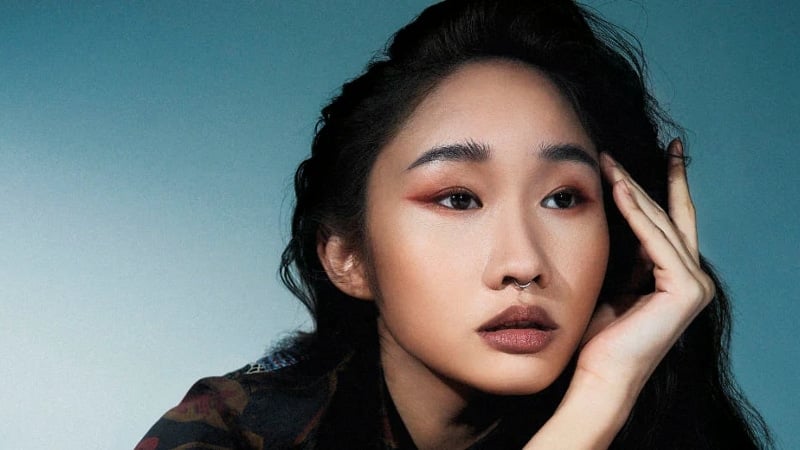 16. Kimora Lee Simmons
Born in St. Louis, Missouri, Kimora Lee Simmons is a woman of many talents. Her career has included work as a model, businesswoman, and designer known for the brand Baby Phat. Plus she was a reality TV star and appeared on her own show, Kimora: Life in the Fab Lane. Her business ventures have launched her into a multi-millionaire. Kimora is American, but she has a multiethnic background and has Japanese-Korean on her mother's side.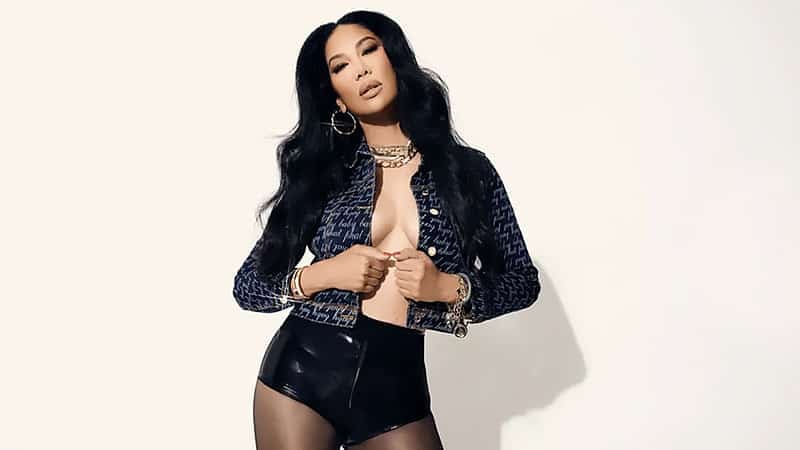 17. Irene Kim
Born in Seattle, Washington, in 1987, Irene Kim is a model, blogger, and fashion enthusiast, with her brand, IRENEISGOOD LABEL. She has millions of followers on social media, where she shares the work she has done. She is considered by many as the Korean-American "it" girl and fashion icon, and while she has created a platform on her own, she has also been linked to BTS' J-Hope.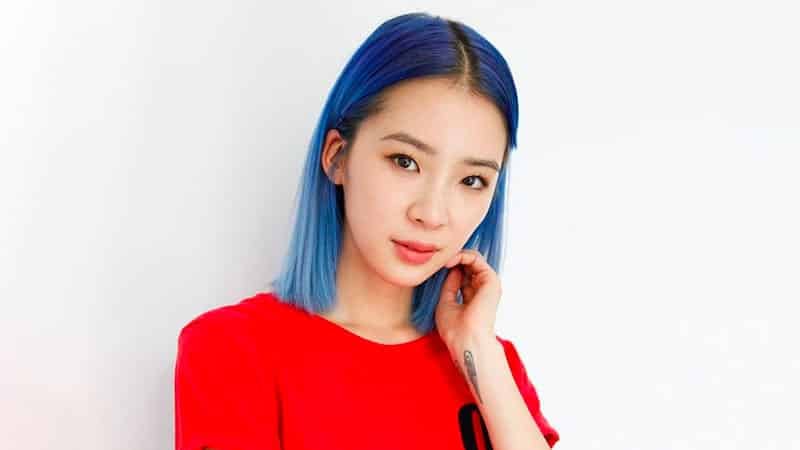 18. Devon Aoki
Devon Aoki was one of the biggest style icons of the Y2K era and she has taken the modeling world by storm. Her achievements are impressive, and she has been interviewed by some of the top publications. She is believed to have been scouted at 13 and has worked with some of the world's biggest brands including Moschino, Marc Jacobs, Karl Lagerfeld, and CELINE. She has also branched into acting, with roles in Fast 2 Furious and Sin City.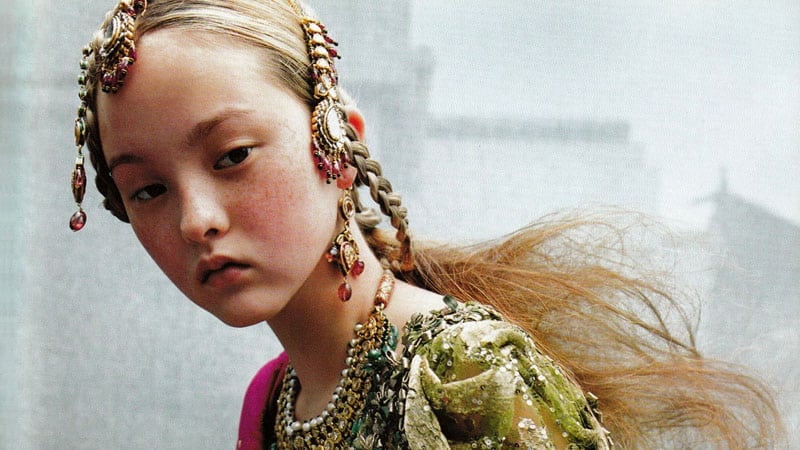 19. Soo Joo Park
Soo Joo Park is undeniably one of the most famous faces and she has carved her own path in the fashion industry. Born in Seoul, South Korea, she moved to Anaheim, California as a child and is now known for her work as a supermodel and DJ. She was the first Asian-American woman to be a L'Oréal spokesmodel and is also Chanel's global ambassador. As if that was not impressive enough, Park has also graduated from the University of California, Berkeley, with an Architecture degree.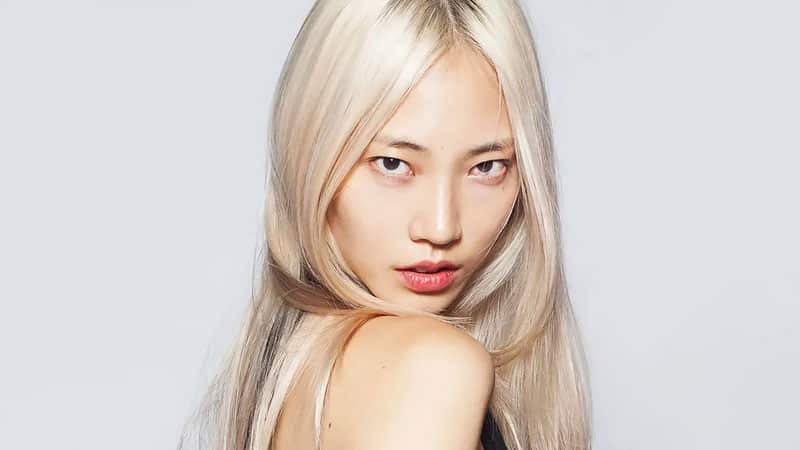 20. Yasmeen Ghauri
When people discuss Yasmeen Ghauri, they often describe her as an influencer, a pioneer, or as the Express Tribue referred to her "the diva who put South Asia on the high fashion map." Ghauri was discovered as a teen and was a big star in the 90s. She is a Candian-born star of Pakistani-German ethnicity and it has been reported that she often chose to do her own makeup before shows because makeup artists at the time did not understand how to work on women with darker skin tones. She is retired from the modeling world now to focus on starting a family.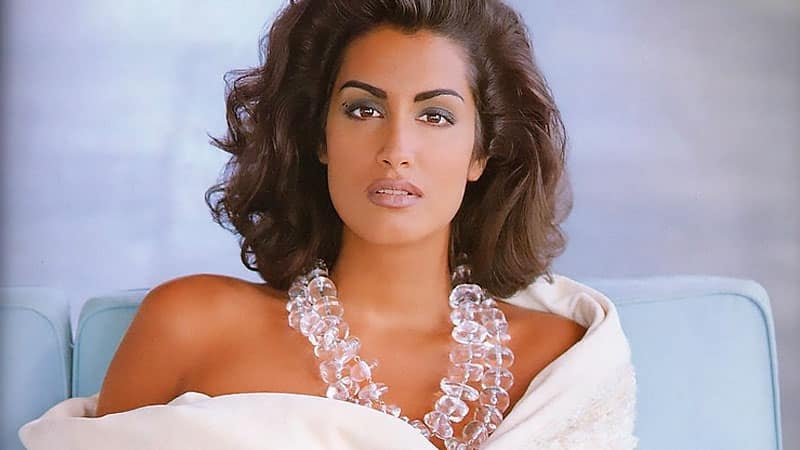 21. Duan Mei Yue
Duan Mei Yue is a Singaporean model and artist. She has walked the runways at New York Fashion Week and Seoul Fashion week and has worked with Dior. Duan Mei Yue is young but has firm goals in place for what she wants to achieve. She told Maybe Yes Maybe No in 2018 that she wanted to work with Alexander Wang, Moschino, Gucci, Balenciaga, Versace, Miu Miu, Moschino, Petra Collins, and a long list of other designers.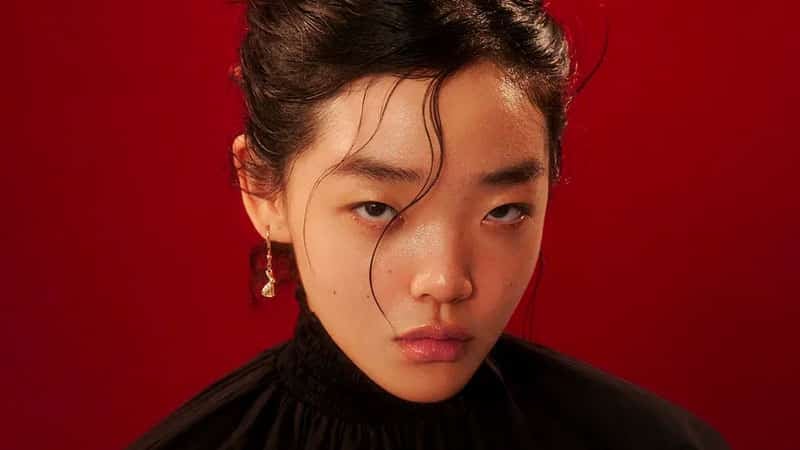 22. Hyunjoo Hwang
South Korean model Hyunjoo Hwang has been photographed for Keen magazine, in Michael Kor's holiday campaign, Sports Illustrated, and in Dolce & Gabbana's Summer Capsule collection. She was born in South Korea on Feb. 4, 1992, and has been signed to Models 1, a large and respected modeling agency in Europe. She is also a passionate artist and her education includes Seoul National University and Seoul Arts High School.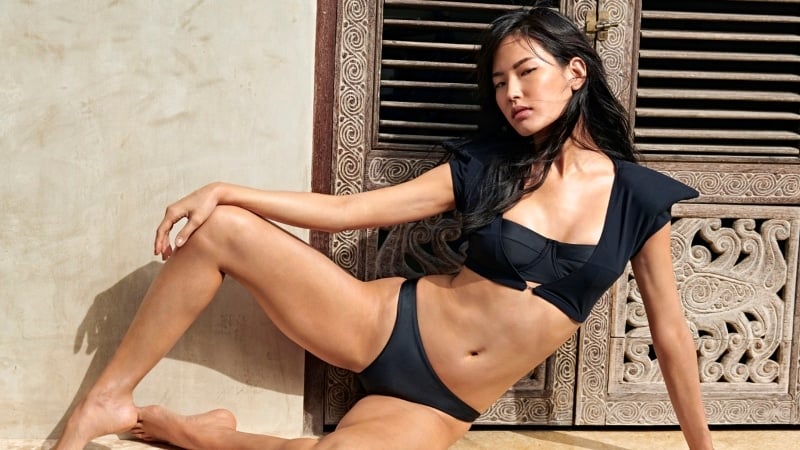 23. Chrissy Teigen
What list would be complete without the mention of Chrissy Teigen? Teigen's mother is of Thai descent and her father is reported of American Norweigan descent. She has transitioned from a popular model and Sports Illustrated Swimsuit Issue model to becoming one of the most recognizable celebrities in the world. She has an impressive following on social media and multiple business ventures including cookbooks.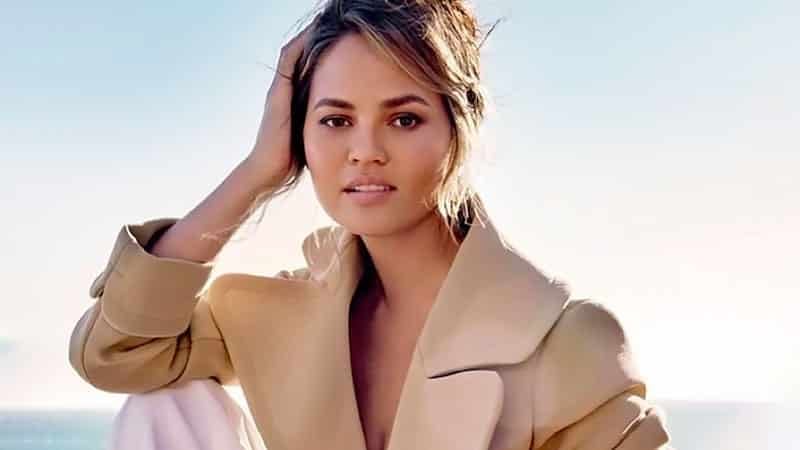 24. Fei Fei Sun
Born in Weifang, China, Sun Feifei also known as Fei Fei Sun was scouted as a teenager and has become a successful model. She has worked with some of the most prestigious fashion houses, with brands including Prada, Louise Vuitton, and Christian Dior. She was also selected as the face of Valentino, making her the first Asian model to do so. This is not the only first Fei Fei Sun has achieved and she has had an impressive career.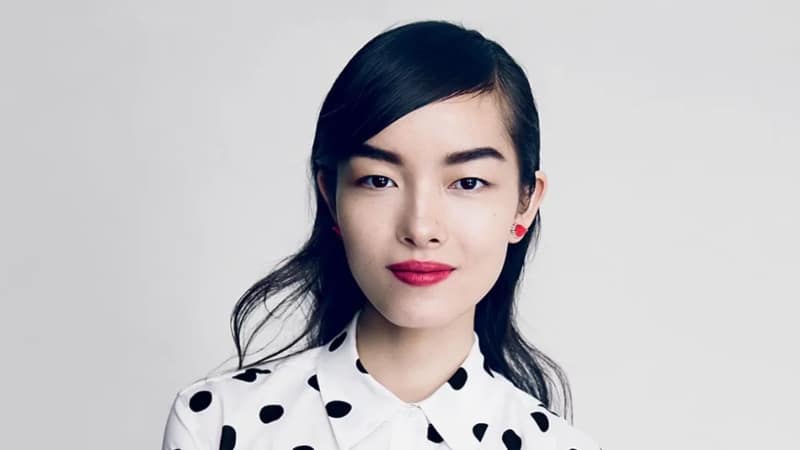 25. Nana
South Korean singer and model Im Jin-ah, better known by her professional name, Nana, is another deserving entry on this list. Born on Sept. 14, 1991, in Cheongju-si, South Korea, she has worked with Alexander McQueen's Pre SS23 collection, featured in a Burberry campaign, and graced the pages of many fashion publications, including Marie Claire and Cosmopolitan. She is also set to appear in the Netflix mystery series, Glitch.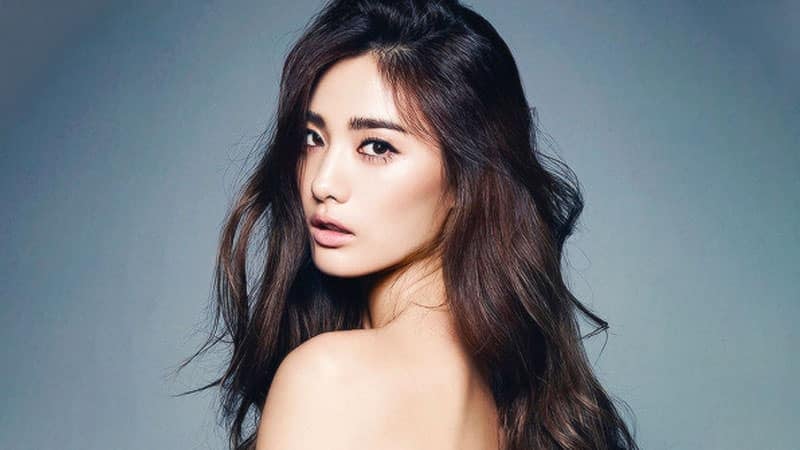 26. Kelsey Merritt
She was the first Filipino model to walk in a Victoria's Secret Fashion Show, but there is a lot more to know about Kelsey Merritt. Born on Oct. 1, 1996, in Angeles, Philippines, Merritt began her career with work in Manilla. She is now an internationally recognized star with multiple editorials and a growing social media platform which she uses to share her life and work with her loyal fans.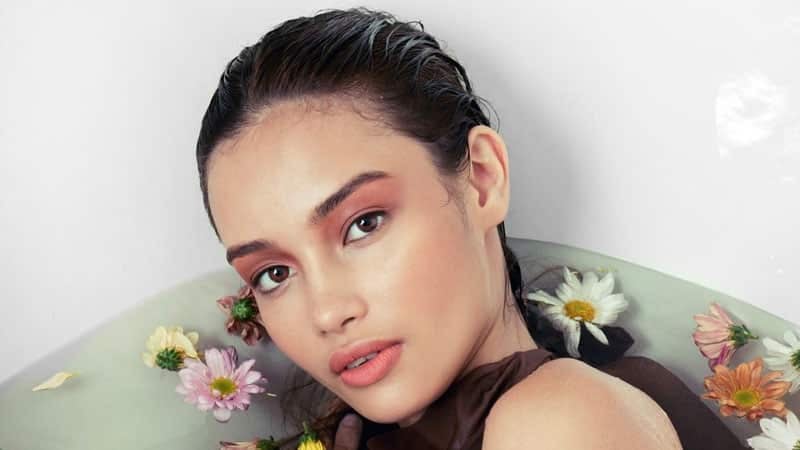 27. Pooja Mor
Indian fashion model Pooja Mor was born in Uttar Pradesh, India. She made her debut at Louis Vuitton's Cruise 2016 runway show in Palm Springs in 2015. In the years that have followed, she has continued to work steadily in the industry. She also has a blog titled "I AM POOJA MOR" and has discussed how her work has let her travel to many countries and experience diverse cultures which have inspired her.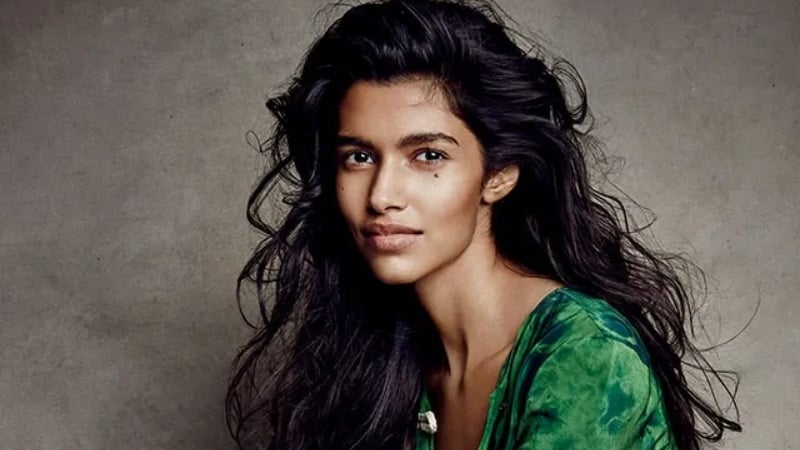 28. Nalisa Alia Amin
Plus-size model Nalisa Alia Amin has used her star status to raise awareness and encourage body acceptance. In 2018, she opened the Kuala Lumpur Fashion Week and was the first plus-size model to do so. Her confidence and her passion are inspiring and the world is taking notice. Some of her more notable collaborations include the cover of Tatler Malaysia and working with YSL Beauty.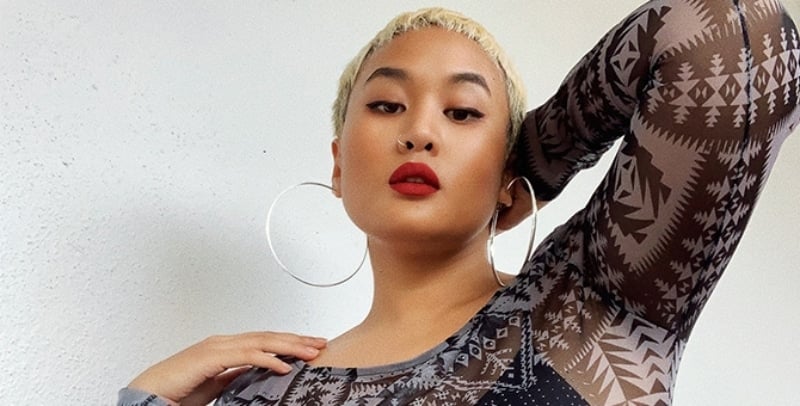 29. Sui He
Sui He was born on Sept. 23, 1989, in Wenzhou, China. She is a model and actress and has worked in campaigns for Karl Lagerfeld and Roberto Cavalli and was the first East Asian model to open a Ralph Lauren runway show. She has many editorials and has given interviews with prestigious fashion publications, including British Vogue. She also walked Victoria's Secret runway from 2011 to 2018.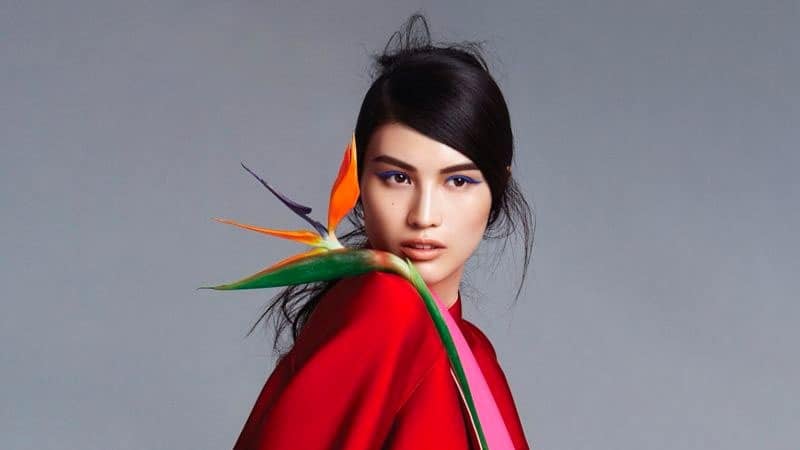 30. Kiko Mizuhara
American-Japanese model Audrie Kiko Daniel, professionally known as Kiko Mizuhara, is a woman of many talents including singing, acting, and modeling. Some of her film credits include Attack on Titan and Ride or Die. In addition, Kiko Mizuhara has an extensive portfolio of editorial work and was appointed Dior ambassador. She has over 7 million followers on Instagram alone, proving she is an influencer and someone with incredible reach.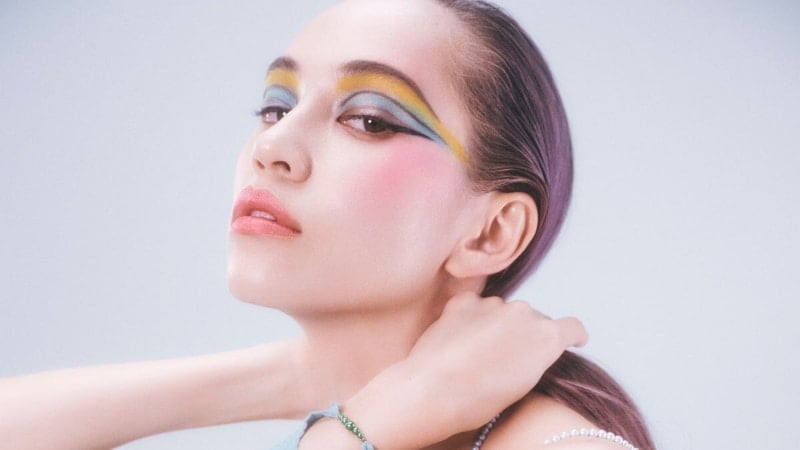 Top Asian Models FAQs
Who is the most famous Asian Model in the world?
Chinese model Liu Wen is the most famous Asian model in the world with over 5.2 million Instagram followers. She rose to fame after being named the first Asian spokesmodel for Estée Lauder and also appeared in campaigns for notable brands such as Tiffany & Co., Giorgio Armani, and La Perla.
Who is the highest-paid model in Asia?
Liu Wen is the highest-paid Asian model with a net worth of $40 million. She is included in Forbes' list of highest-paid supermodels.
SUBSCRIBE TO OUR NEWSLETTER
Subscribe to our mailing list and get interesting stuff and updates to your email inbox.