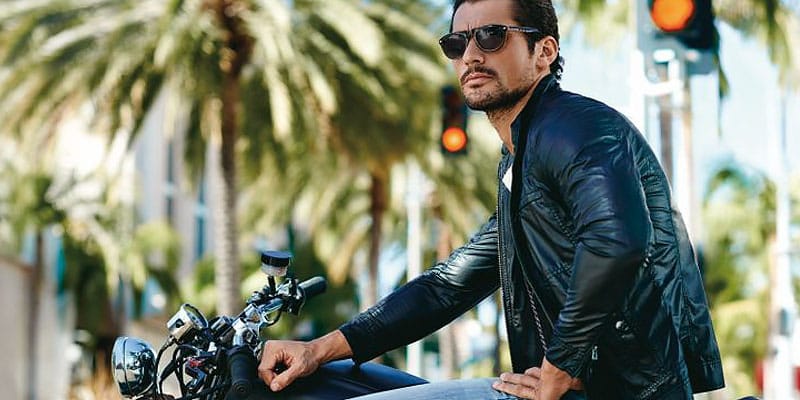 Whether you're motorcycle bound or en route to save the free world, few style signatures make a sartorial statement quite like leather. We're talking classic jackets to a gentleman's wristwatch and everything in between, the point is, you don't need to don it head to toe to showcase a little of that leather-clad confidence. From simpler accents to full-blown and biker ready, we've collated a cultural nod to all things leather, paying homage to a few of the game-changers that accredited the manliest of materials with some serious staying power.
RELATED: How to Wear a Leather Jacket With Style
1. The Gentleman's Timepiece
Muse: John F. Kennedy
According to the history pages, J.F.K famously sported his signature Omega thin leather strap wristwatch during his inauguration. Fast forward and a simple brown leather timepiece is just as timely as ever. Opt for a classic crocodile that works with the rest of your workwear wardrobe. If you're hung up on colourways, match your watchstrap to your leather dress shoes for a foolproof solution.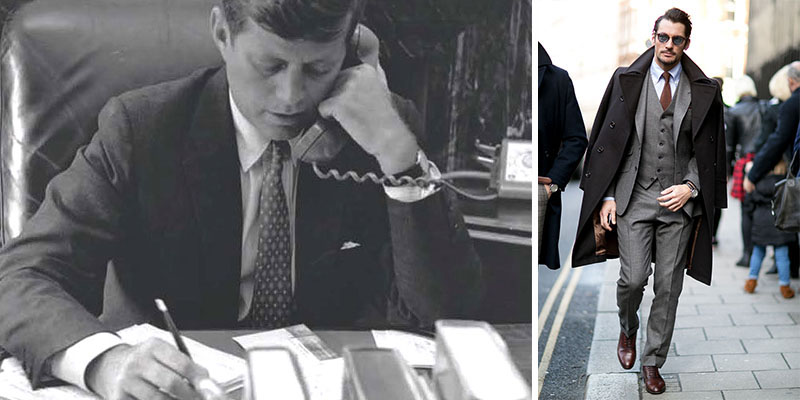 2. The Motorcycle Jacket
Muse: Marlon Brando
Long before hipsters hijacked the Moto jacket, it was Brando who made this statement piece his own. Heavy on hardware and as tough as guts, a classic motorcycle jacket is about as cool as cool gets, period. Consider this investment piece the finishing touch to a well-layered transitional wardrobe.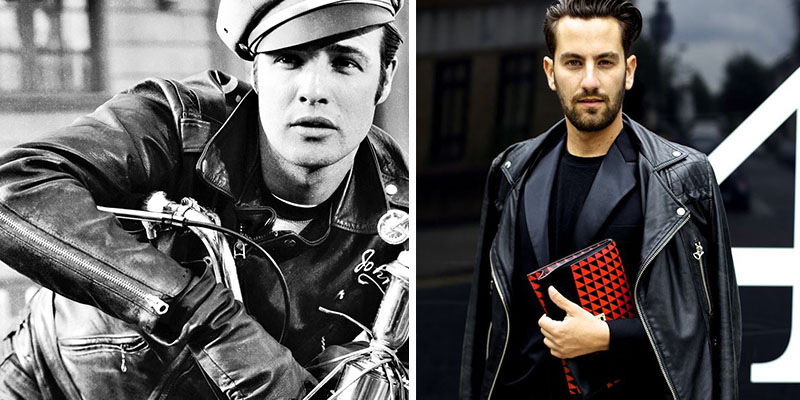 3. The Stylish Spy
Muse: Sean Connery
Whoever said man-bags were girly clearly isn't a Bond fan. There was nothing precious about Sean Connery circa 007 toting a killer leather briefcase equipped with every gadget and gizmo imaginable. These days, the leather man-bag comes in many forms. From box bags to capsules to off-duty accompaniments, feel free to sport your leather carry on however you see fit.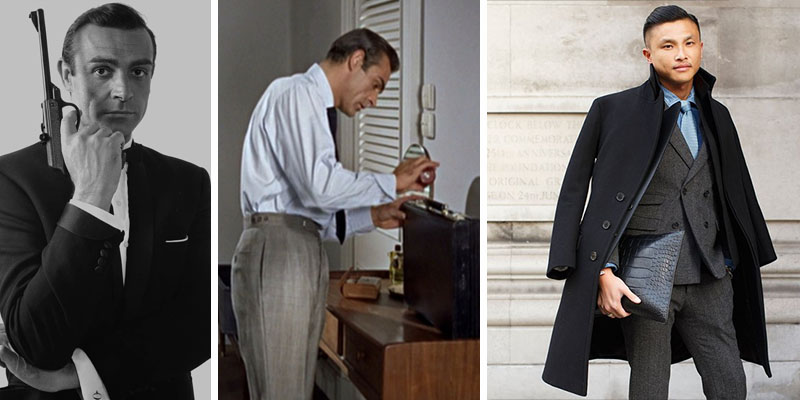 4. The Leather And Shearling Collar Combo
Muse: James Dean
There is something so unassumingly confident about a leather, texture and tee combo. Never was there a man who made this look more his own quite like Jimmy Dean. Veer away from a complete style cut-copy and opt for a contemporary shape, like a waterfall-cut leather jacket. Bound to keep you warm as toast and showcase a little bit of shearling when unzipped, you'll be smiling all winter, come hell or high water.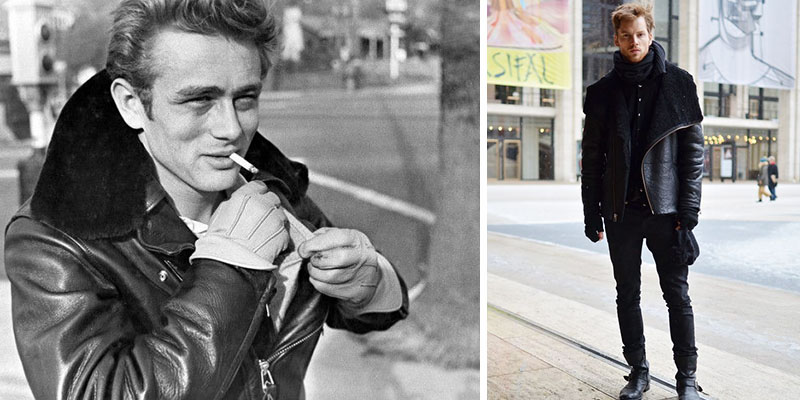 5. The Rock n' Roll Pant
Muse: Mick Jagger
Before you shrug this one off, let it be known leather pants don't need to smuggle and suffocate to work. Whether you're willing to work on your moves like Jagger, or not is entirely up to you. A classic pair of leather pants, regardless of the cut and much like blue jeans, will be worth their weight in wearability – we can assure you. Sport with neutrals like grey, navy and khaki, complete with a pair of sneakers to soften the look.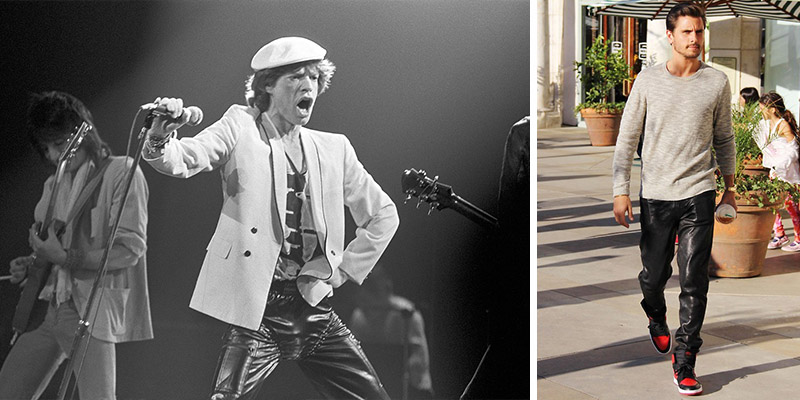 6. The Simple Sixties Cut
Muse: John Lennon
Have you ever been deterred by owning a leather jacket due to the fact you're more minimalist than motorcycle gang? Granted, the hardware and sheer weight isn't for everybody. Soft, clean, crisp and lightweight leather jackets favored by a young Lennon and McCartney are right on the money. Sport with a simple crew or black cashmere roll neck and you'll be all kinds of all right.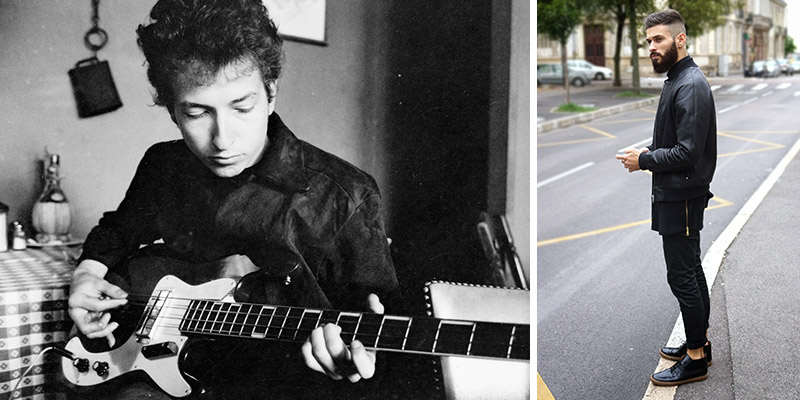 7. The Free Spirit

Muse: Jimi Hendrix
Rocking a little leather up top and accessorizing with leather accents isn't always an easy feat, but undoubtedly well worth it when executed correctly. If the thought of a leather hat makes you feel more 'Village People' than confident-cool, a simple wide-brimmed felt fedora, finished with an understated leather strap can be all a man really needs. We think Jimi Hendrix, undisputed Rock God and regular wearer of cool hats, would concur.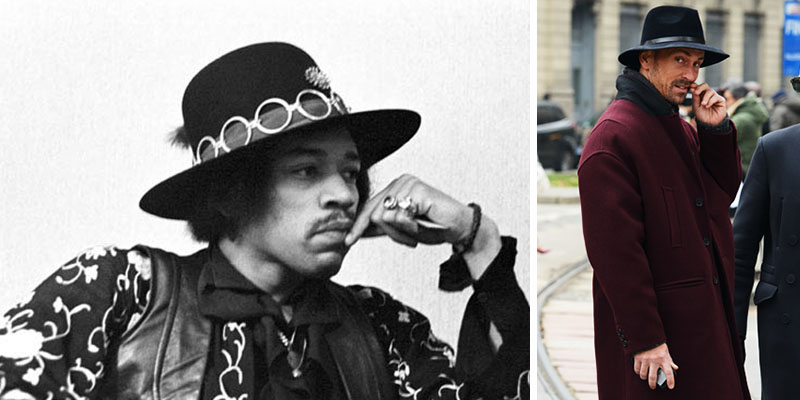 SUBSCRIBE TO OUR NEWSLETTER
Subscribe to our mailing list and get interesting stuff and updates to your email inbox.