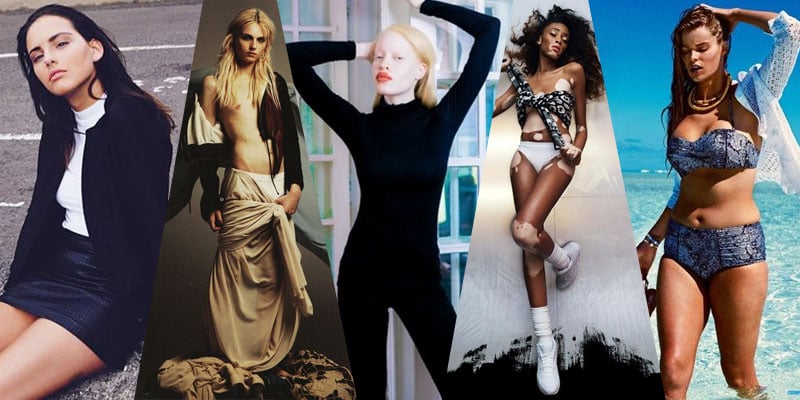 For a society with such a significant focus on portraying perfection, it's refreshing to see a new breed of models proving that flaws and imperfections can be beautiful. These models are being praised for being themselves and for their refusal to surrender to industry standards. They are garnering significant attention in doing so, which suggests there is a genuine interest in diversity in the modeling industry. Let's hope this positive progress continues and the standards of the modeling industry evolve to represent a broader range of looks. Read on for the inspiring models we think deserve the biggest applause for embracing their diversity and making us think outside the box of conventional beauty.
1. Winnie Harlow
Canadian model Winnie Harlow (whose real name is Chantelle Brown-Young) suffers from vitiligo, the same rare skin condition Michael Jackson had in which the skin loses its pigment in patches. Despite rejection and ridicule, Winnie Harlow has become a supermodel in her own right. She is making waves in the beauty and fashion industries, where flawlessness is usually a prerequisite. She recently walked in New York Fashion Week for Spanish fashion label Desigual and starred in Diesel's Spring Summer 2015 campaign, which aims to promote 'tolerance, equality and unconditional love.' With her positive attitude, Winnie Harlow has become a role model, not just for those suffering from vitiligo but for anyone a little different. She says, "Everyone can relate to being different. It's not just me trying to be a role model. It's my genuine opinion that it's those quirks that make you gorgeous. Let whatever quirks you have shine."
2. Andreja Pejic
Australian model Andreja Pejic is one of the world's most beautiful and controversial people. Pejic, with her solid facial bone structure, made headlines as an androgynous male model, Still, with her transformation into a woman (she underwent gender reassignment surgery in 2014), she is making even more. In what can only be described as groundbreaking for the fashion industry, Pejic was the world's first transgender model to appear in Vogue, which is seen as a significant turning point for the magazine and suggests that attitudes to diversity and gender are changing in high fashion. Pejic believes gender is only a matter of interpretation and says, "To all trans youth out there, I would like to say respect yourself and be proud of who you are. All human beings deserve equal treatment no matter their gender identity or sexuality."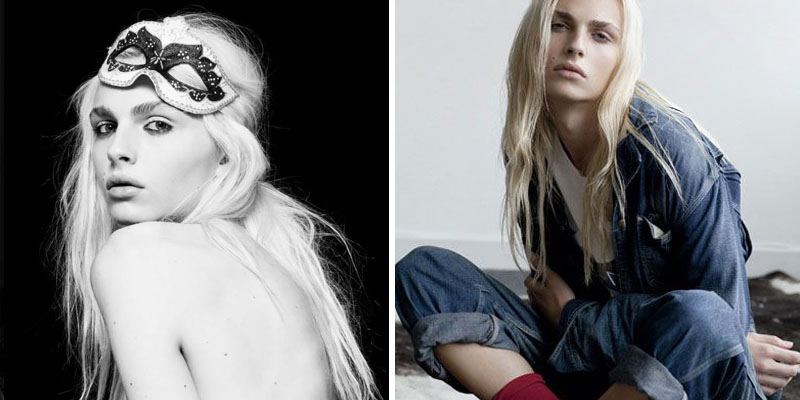 3. Robyn Lawley
Australian Robyn Lawley has been dubbed the supermodel of plus-size models. Her striking face and incredible curves have graced the covers of numerous magazines, including Vogue Italy, Marie Claire France, Elle France, and Cosmopolitan Australia. When Lawley modeled for Ralph Lauren in 2012, she became the first plus-size model to star in a high-end designer campaign, and was also the first plus-size model to be featured in the Sports Illustrated annual swimsuit issue this year. But Lawley, who is size 14-16, hates labels and refuses to accept the plus-size one she has been given. She chooses not to focus on size because she wants to promote a healthy body image and help young women accept their bodies. She says, "It's about time we forgo labels and embraced size diversity in the fashion world and mainstream media." Keep doing you, Robyn.
4. Myla Dalbesio
Myla Dalbesio is one of the many faces leading the rise of 'in-between' sized models. At a healthy size ten, she struggles between being classified as a plus-size model and a straight-sized model. Dalbesio made international news when she was recently cast in a Calvin Klein lingerie commercial and was called 'plus-size' by the media. But Dalbesio praised the brand for choosing her and believes it represents industry progress. She says, "I love that I get to be a part of this conversation, about size and body image… They didn't introduce this campaign for shock value, they simply included what some would refer to as a 'normal size' girl in their advertising, right next to other girls of varying sizes and shapes." Dalbesio is an avid campaigner for doing away with the phrase 'plus-size' completely and says, "True body diversity doesn't mean only sizes 0's and 2's then jumping to size 16 and up. There is a middle ground."
5. Jacky O'Shaughnessy
Jacky O'Shaughnessy is a model proving that beauty has no age. Last year, at 62 years young, O'Shaughnessy was the face of American Apparel's Advanced Line. With her regal posture and silver hair, she looked right at home modeling lingerie for the brand, which the clothing retailer captioned the photos "Sexy has no expiration date." For an industry and culture that has always had an ingrained obsession with youth, it is refreshing to see someone of O'Shaughnessy's age represented in such a powerful way. O'Shaughnessy hopes her presence in the modeling industry will get people thinking and says, "It',s time to take the jacket off of the book and get to the essence. There is an epidemic of poor body image for women, especially at my age." O'Shaughnessy is the perfect epitome of beauty and strength for women of all ages, and she exhibits a kind of confidence that only comes with age and experience, and we should celebrate it.

6. Brunette Moffy
Whether she intended to or not, Brunette Moffy is breaking down barriers in the modeling industry. The non-conventional beauty suffers from a condition called strabismus, or crossed eyes. After just one shoot, Moffy was signed to the prestigious Storm Models, the same agency that birthed Kate Moss, Cindy Crawford, and Cara Delevingne. The shoot was for POP magazine,, and they made one of her shots the cover for their Spring Summer 2013 issue, dubbing her "The face." Moffy says, "If I can manage to use something which I previously saw as an affliction as a medium to make other people feel that it's permissible to embrace their 'flaws' then that's a wonderful thing and I am very flattered that people are seeing it that way." Moffy's acceptance in the modeling world is helping to promote diversity and is a sign that the fashion industry is finally extending its narrow definition of beauty.
7. Diandra Forrest
With her luminescent skin, green eyes, and blonde hair set against her 'black' facial features, Diandra Forrest is a walking contradiction of many sorts. Forrest is an African American who suffers from albinism, a rare genetic disorder characterized by a loss of pigment in the skin, hair, and sometimes eyes. Being albino was once considered a curse, but Forrest is taking the fashion industry by storm and proving that being different can be a blessing in disguise. Forrest was the first albino model to sign with a central modeling agency and has since become a regular fixture at fashion shows and is being embraced by major brands like MAC, Jean Paul Gaultier, and Vivienne Westwood. Forrest is unique amongst models, and her disease sets her apart while posing questions about ethnicity and race. She says, "People with albinism have been portrayed as something supernatural or odd or freakish looking and I love that we are being seen in a different light."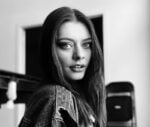 Alexandra Feiam is an experienced fashion writer who holds a degree in journalism. She has an impressive portfolio and expertise working as the Editor at Power Retail and Commercial Content Editor at Newscorp. Ally has been writing for The TrendSpotter since 2018, and her work has been featured in notable publications such as The Herald Sun, Arirang TV South Korea, Kidspot, The House of Wellness, and The Daily Telegraph.
SUBSCRIBE TO OUR NEWSLETTER
Subscribe to our mailing list and get interesting stuff and updates to your email inbox.