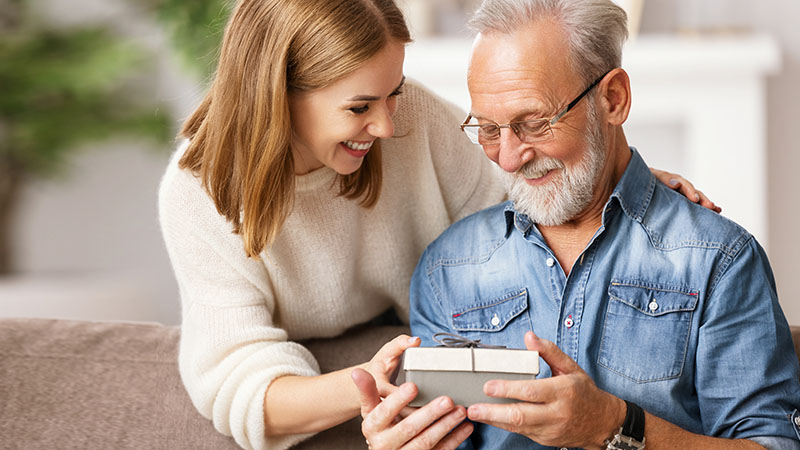 The big 5-0 is one of the largest milestone birthdays for anyone, so it deserves to be celebrated in style. The problem is that finding a gift for a guy can be notoriously difficult. Either they already have everything, or they flat-out won't tell you what they want. But have no fear, as we have compiled a fantastic guide with the best 50th birthday gift ideas that is sure to impress! Whether they love to go fishing, need to fine-tune their golf skills, or enhance the tech in their house, there's something here for every kind of guy who is celebrating this huge day in their lives.

1. Masterclass
If the guy in your life is all about improving their skills, this is the perfect gift for them. Masterclass is so much more than just a learning platform. Here you can learn how to do almost anything, from some of the world's leaders in each industry. You can master your comedy skills with Steve Martin, Gordon Ramsay will teach you how to create restaurant-quality recipes at home and so much more. If there's something he wants to improve, this will enhance his skills in a whole new way.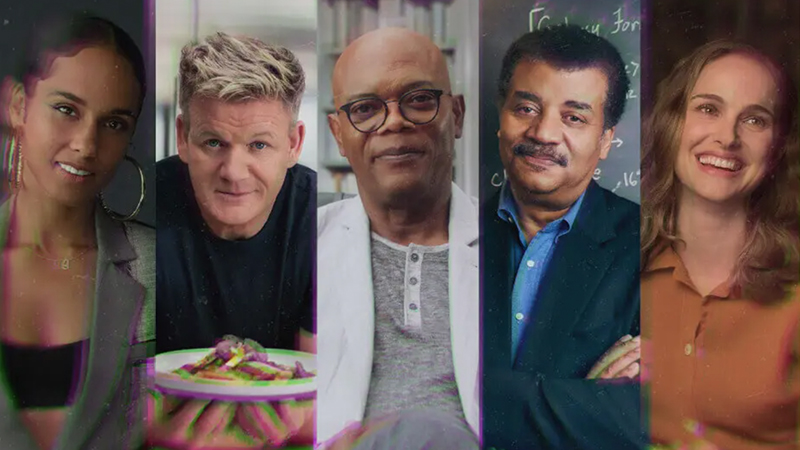 2. Walnut Catch-All
Enhance the organization of his space with this stunning catch-all. Made from American black walnut, this is a great place to put all of his essential items, such as a wallet, keys, his watch, or a pen. It's made in Michigan with a smooth satin finish, with a few dips to fit all of his daily needs. Place it on a desk, by his bedside table, or at the front door – it is a welcomed addition to any space!
3. Amazon Echo Show
If the guy in your life is hopping into the home automation game, this is a great first step. The Echo Show by Amazon features a 15.6″ 1080p HD screen, which allows them to read and watch step-by-step recipes, share photos and play music or listen to audiobooks using platforms like Spotify and Audible. What's more, this stylish screen looks great in any space and can help keep them up to date with the latest news, weather, and to-do lists.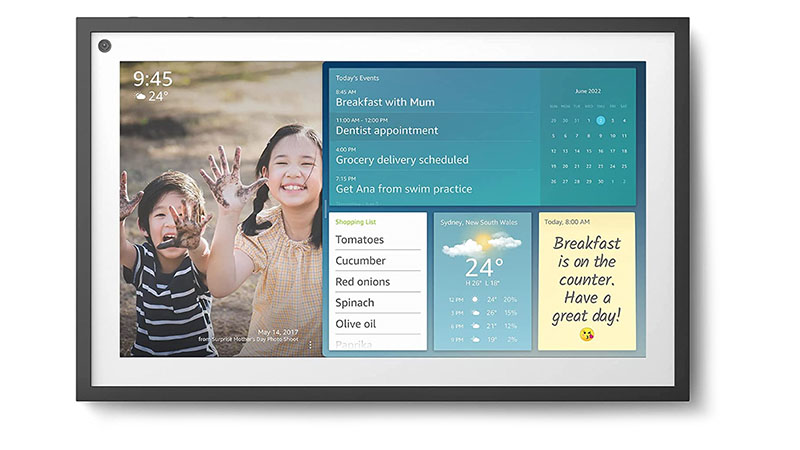 4. BBQ Thermometer
The Master of the Grill has just unlocked a new skill, thanks to this BBQ thermometer. Using Bluetooth technology, it perfectly measures how much the chef needs to cook the meat on the grill. He can say goodbye to under or over-cooked meat using the digital measuring system, which includes a timer and alarm. Using a large LED screen, he can measure how the meat is cooking in real-time, ensuring the perfect meal every time.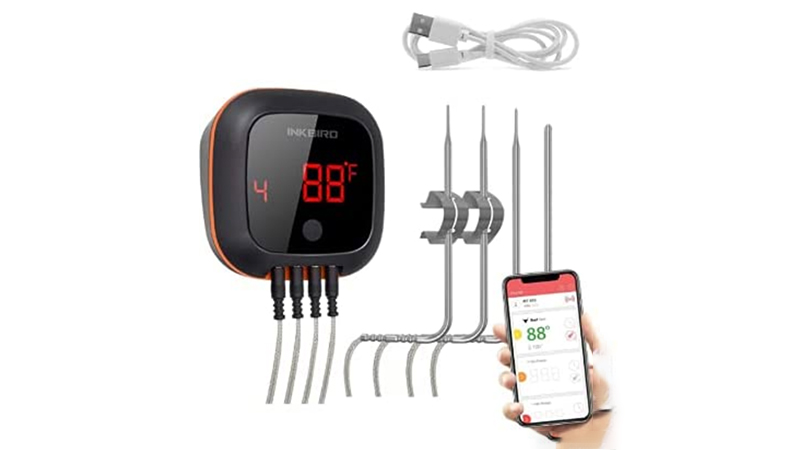 5. Macallan Double Cask Scotch Whiskey
Does he consider himself a bit of a whiskey connoisseur? Then he'll go wild for this scotch whiskey by Macallan. This delicious burst of flavor comes from the blend of European and American Sherry-seasoned oaks, fusing toffee and spices to create a subtle and engaging experience. There are scents of dried fruit, toffee, and vanilla, enhanced by the smooth oak and baked apple. He will experience a warm and creamy aftertaste, which will make him come back for more!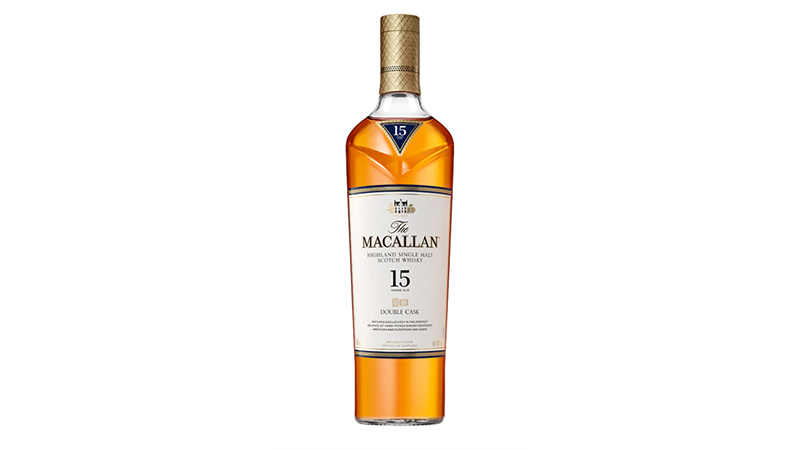 6. Nike Air Force 1
Are you looking to upgrade his style game? Then look no further than a pair of Nike Air Force 1s. This is one of the most popular sneakers in the world, and for a good reason. These stylish and timeless shoes are effortlessly cool, thanks to their versatile design. He can wear these with almost anything and to any event, be it with jeans, chinos, or dressing down a smart casual look. While there are different styles to choose from, you can't go wrong with a low-cut pair in white.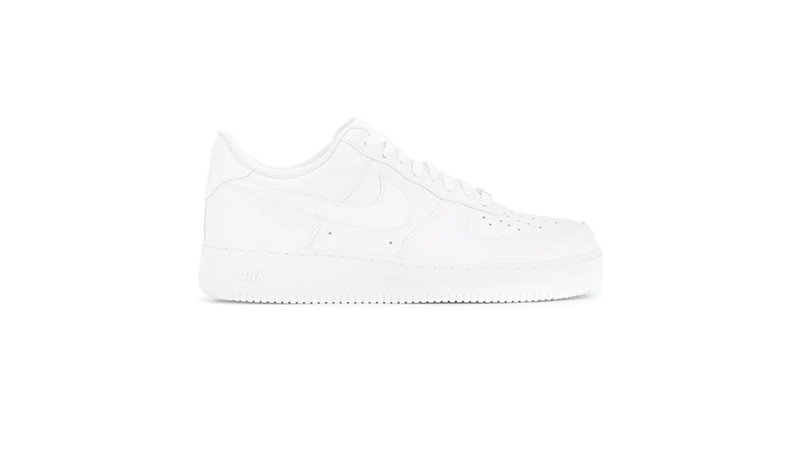 7. Windproof Repel Umbrella
There's nothing quite as unfortunate as getting caught in the rain, let alone. when your umbrella flips upside down during rough winds. That's where this repelling umbrella comes in. Not only is it super durable, so it won't get destroyed during wild weather, but it's also water-resistant, so he doesn't have to pack away a soaking wet umbrella once he gets inside. Plus, the compact size and three-fold technology is easy to take anywhere, so he doesn't have to get caught in the elements again!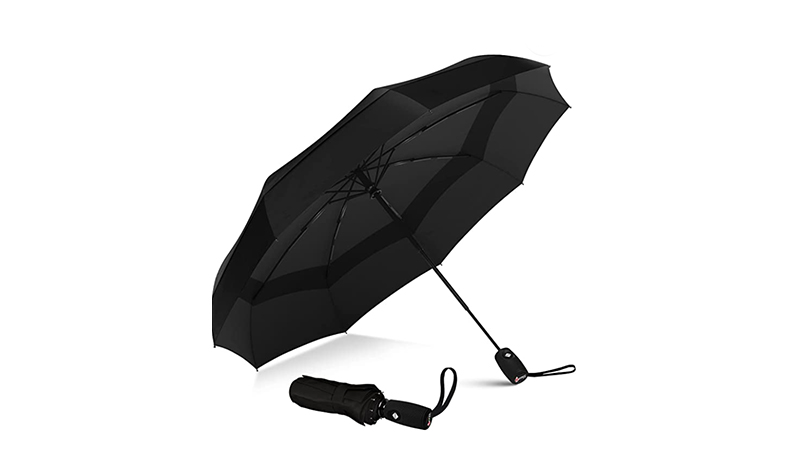 8. Wahl Rechargeable Clipper
Stay fresh and clean in between barber visits with this clipper from Wahl. The rechargeable device is easy to use and cordless, so he can take it anywhere. On a business trip, a vacation, or at home, there has never been an easier way to stay groomed and tidy. It has a powerful motor that lasts several rounds of grooming, and removable blades for effortless use. This kit features 21 pieces to suit his preferred hair length, scissors, a comb, and a cleaning brush to keep everything in perfect order.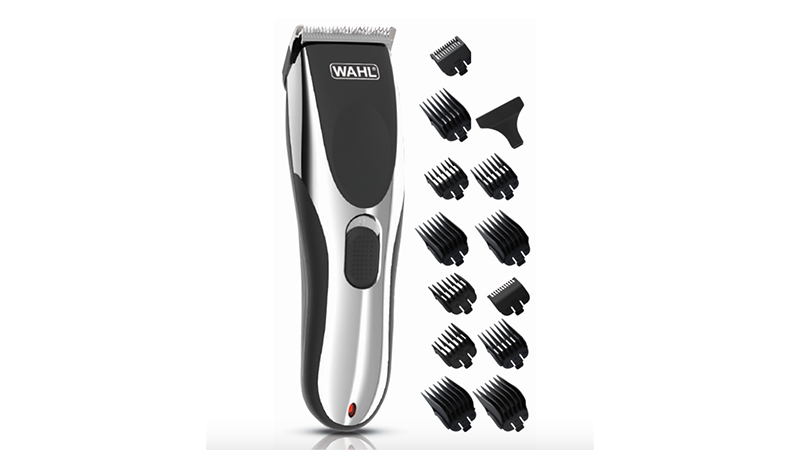 9. Oral-B iO Series 7 Electric Toothbrush
Clean teeth are just the beginning with the Oral-B iO toothbrush. This state-of-the-art electric toothbrush does much more than just remove plaque – it contours the entire tooth for a superior clean, with a personalized display screen to help you brush for the right amount of time. Plus, it has signals to show if you're brushing too hard or just right, and it will coach you in case you miss any spots along the way. His dentist will be over the moon when he comes in for a check-up!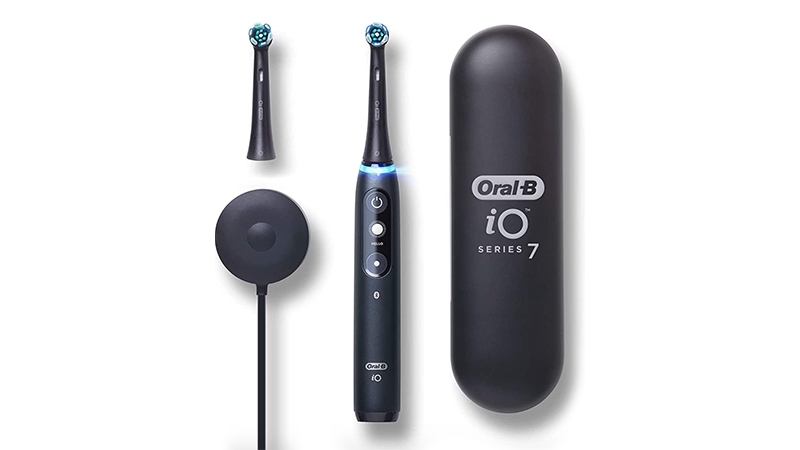 10. Fitbit Charge 5
Let him reach his fitness goals faster than ever with the Fitbit Charge 5. This smartwatch doesn't just track your step count, but it also takes into account your stress levels, tracks your sleep patterns, and lets you know when you're reaching your fullest potential while working out. This is the most advanced version of Fitbit, making it a great gift for someone who wants to enhance their fitness levels or wants to keep themselves healthy all year long.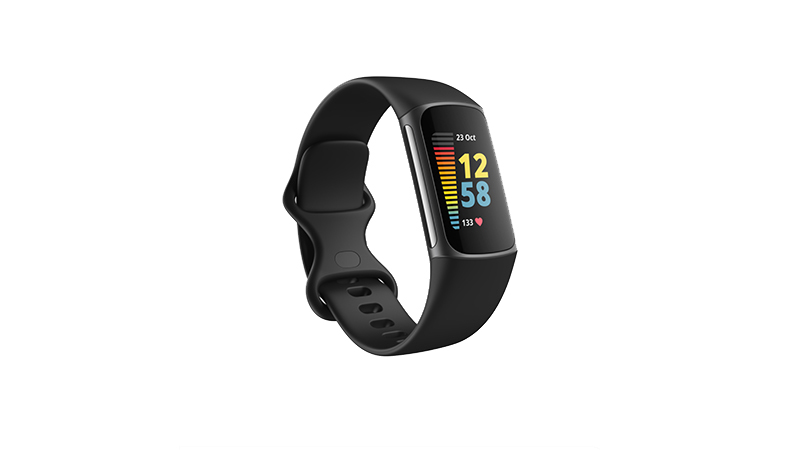 11. The North Face Jacket
Say goodbye to the winter chill with this puffer jacket from The North Face. Designed for blistering winds or rain, it's a stylish way to stay snug that he can wear with almost anything. Inspired by the 1996 version, it features a 700-fill down construction for extra padding and warmth, long padded sleeves, and a high neck for extra protection. You can get this outerwear in a range of colors that suit him best – but you can't beat classic black, as it matches anything and is truly timeless.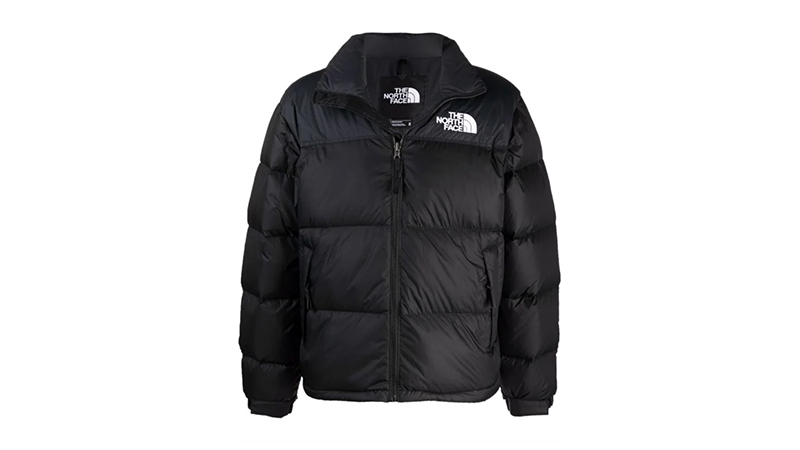 12. Hamilton Men's Watch
For the guy who loves classic timepieces, this field watch by Hamilton is the perfect gift idea. This mechanical design is stylish, timeless, and perfect for the well-dressed man. This is a great everyday piece, featuring a leather band, synthetic sapphire dial window, and analog display. With the added bonus of a calendar on the watch face, he will stay on time for everything and instantly enhance any outfit he's wearing.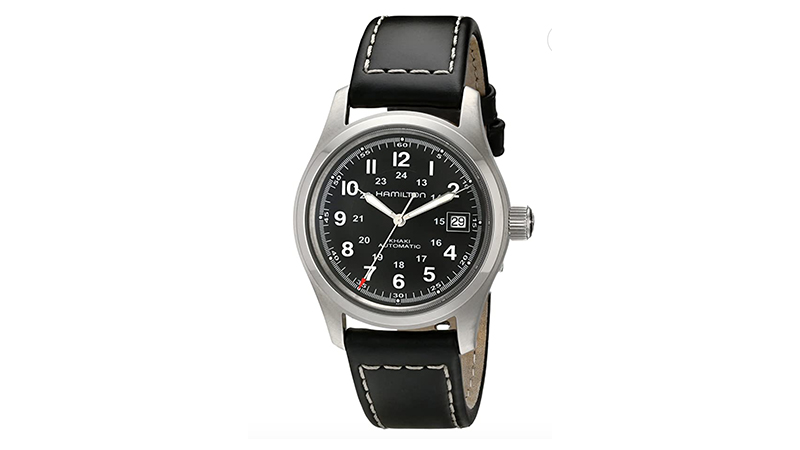 13. YETI Portable Cooler
From camping trips to a picnic by a picturesque lake, this cooler by YETI is a great and reliable gift for any man. It's small enough to take anywhere but will fit essential items for a day trip. With room enough to fit six cans and ice, it features a foam insulation interior and a stylish DryHide Shell outer which is waterproof and puncture-resistant – it will also repel fading from UV, thanks to its durable fabric. Plus, it's leakproof, thanks to the HydroLock zipper, so he can throw it in the back of the car without worrying about any disasters on the way to your destination.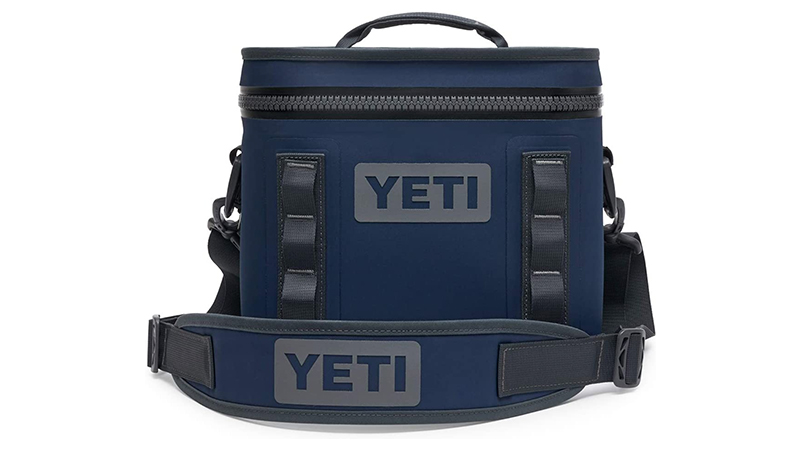 14. LAZRUS Golf Irons Set
Take several shots off his final score, and let him reach birdies faster with this slick golf set. Featuring six classic irons, it's a great gift for someone who is taking up golf for the first time or who is getting back into the swing of it. The set is ideal for right-handed players, with custom grips and deep grooves for an improved spin and better control. We can safely say that this is a tee-riffic gift for Christmas, birthdays, or just for fun!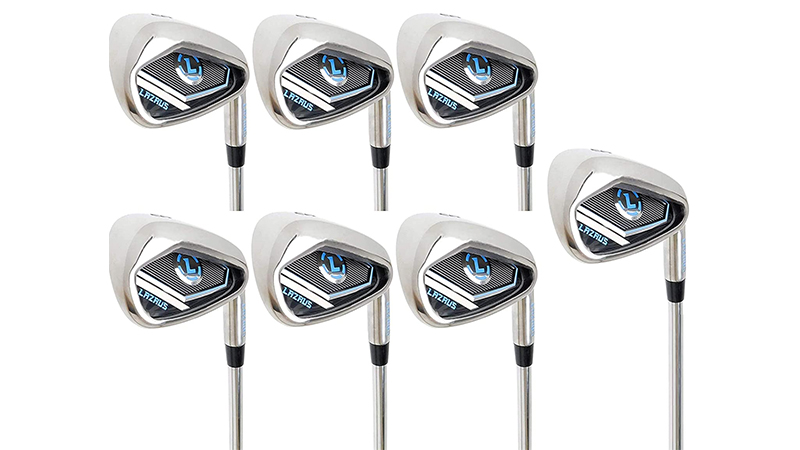 15. Armani Exchange Weekender
Travelling never looked so good. This Armani Exchange weekender bag is large enough to fit a few days' worths of clothes in it, all while looking effortlessly stylish and sleek. Featuring a logo patch on the front, a large shoulder strap, and two top handles, it is easy to carry (plus it looks so good!). You can store a lot of stuff fin here, thanks to its front zip and top zip fastening. Whether it's a weekend trip for work or a holiday with your significant other, this is the bag they will want to take with them everywhere.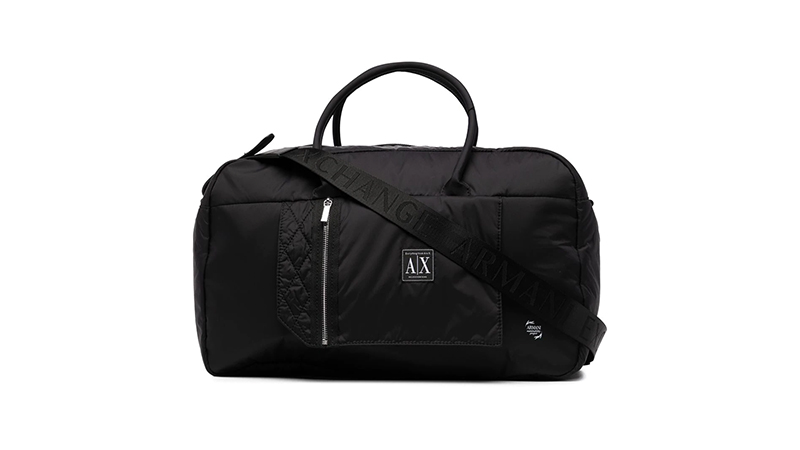 16. Classic Short UGGs
While some may find these boots ugly, it's safe to say that it's had a chokehold on the world for decades. This ultra-cozy pair of shoes offer pure comfort for the wearer and will keep their feet warm even in the coldest weather. This classic short pair features a wool lining that is soft and snug, with a sheepskin upper for maximum warmth. Be sure to size down when purchasing these shoes, as they often run quite large!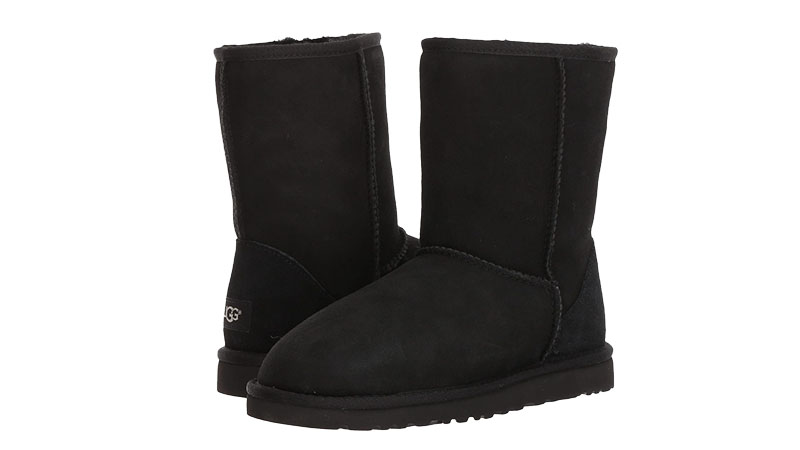 17. QudraKast Fishing Rod and Reel
This is a fin-tastic idea for the guy who is mad about catching some cod. The rod and reel from QuadraKast set features a full X-Red kit with a carry bag, with an X-wrap protection design, premium tensile strength, firm grip, and strong pulling force. The rod and reel are crafted using carbon fiber aluminum, with a hydrophobic line roller bearing that repels water to prevent rust. This is ideal for the spinning fishing technique and is a great gift for anyone who loves to get outside and experience some fresh air for the day!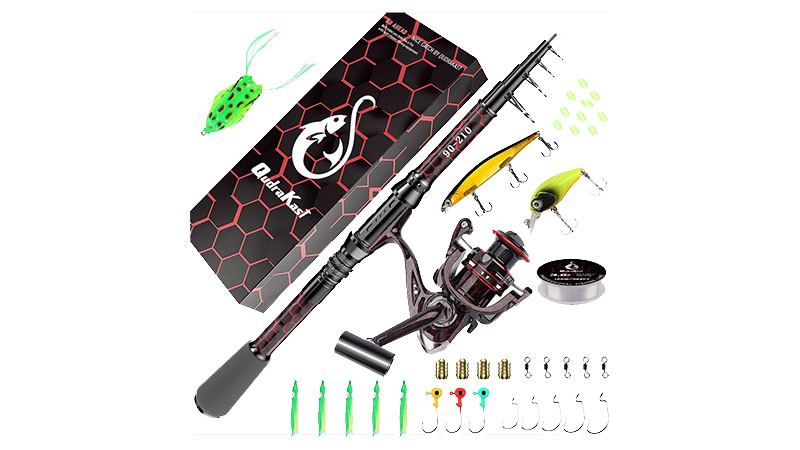 18. Creed Aventus Eau de Parfum
Is it time to upgrade his personal scent? This best-selling cologne – Aventus – from Creed is a favorite for big reasons. This crowd favorite was inspired by the life of romance, war, and peace of Napoleon Bonaparte, taking notes from fruit and leather to create an intoxicating aroma. With top notes of pineapple, blackcurrant, apple, and bergamot, it packs a fruity punch. This fragrance is backed up with musk, jasmine, and vanilla, providing a sweet and leathery aroma to the wearer.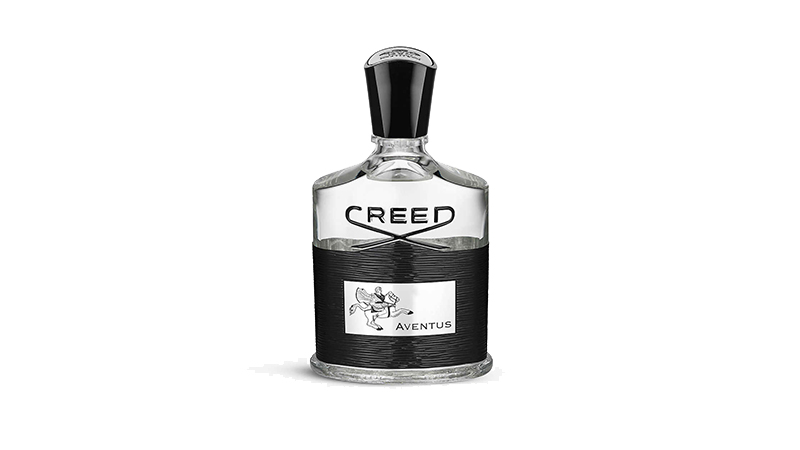 19. Beard Grooming Kit
Say goodbye to a wiry and unkempt beard with this handy grooming kit. Featuring a beard brush and comb, oil and balm, plus trimming scissors, it will keep facial hair of all lengths looking and feeling wonderful. The softening and nourishing oil and balm are fragrance-free to prevent any reactions to the skin, leaving behind a buttery-soft beard or mustache. It all comes wrapped in a lovely gift box too, which makes for a great present for a special someone.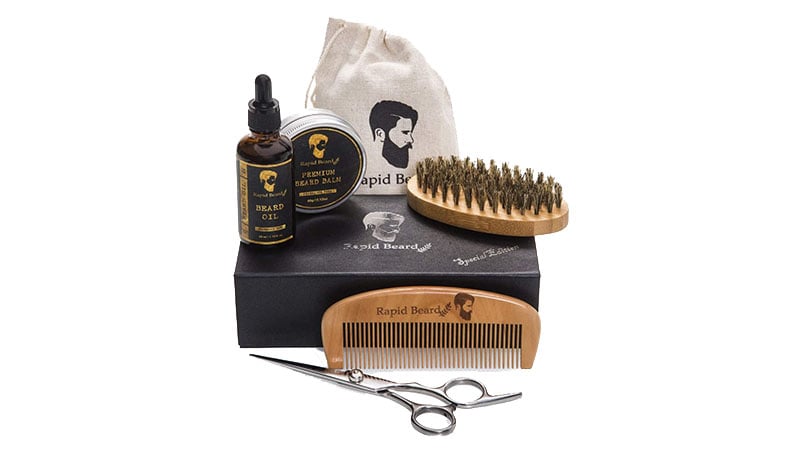 20. New York Times Custom Birthday Book
There are plenty of people that are hard to buy presents for, but this unusual gift will impress anyone. As the ideal birthday gift, it features a collection of front pages of the New York Times from every year of the receiver's birth date. They can now jump into a time machine and experience the world as it happened on their special day. This is an incredible step back in time that's truly unique to the receiver.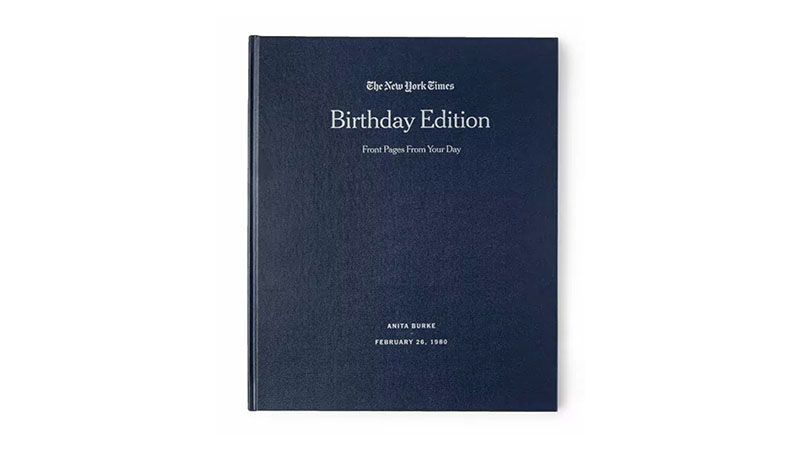 21. Montblanc Meisterstück Pen
When it comes to pens, there's nothing quite like Montblanc. Since 1906, this brand has provided luxury writing goods, making for an excellent gift idea for him. The Meisterstück ballpoint pen has been a 'masterpiece' since 1924, and is platinum-coated, with a black precious resin outer and smooth writing style. There are four different pen sizes to choose from that suit him best – watch as his eyes light up seeing this exquisite desk companion!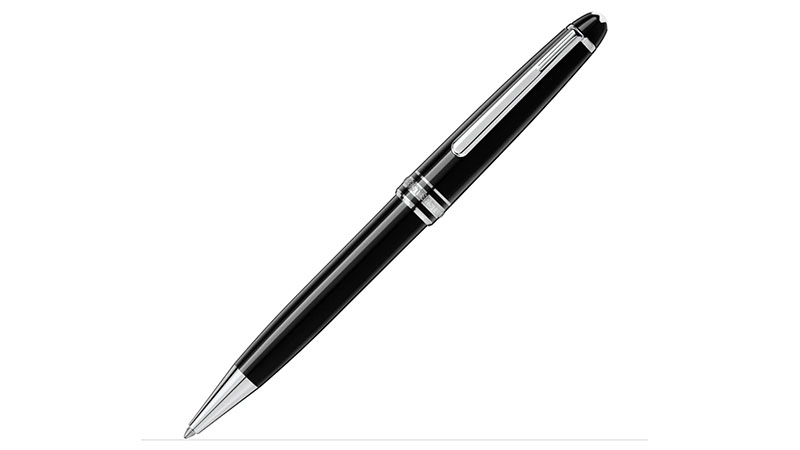 22. Fitness Dice
Is it time to mix up his workout routine? This fitness dice aims to make every gym session exciting and different every time. Simply throw six dice to figure out the spots you'll work on, then throw the final die to decide the duration of each repetition and time. There are 45,000 different options available, so he will never have a boring workout again!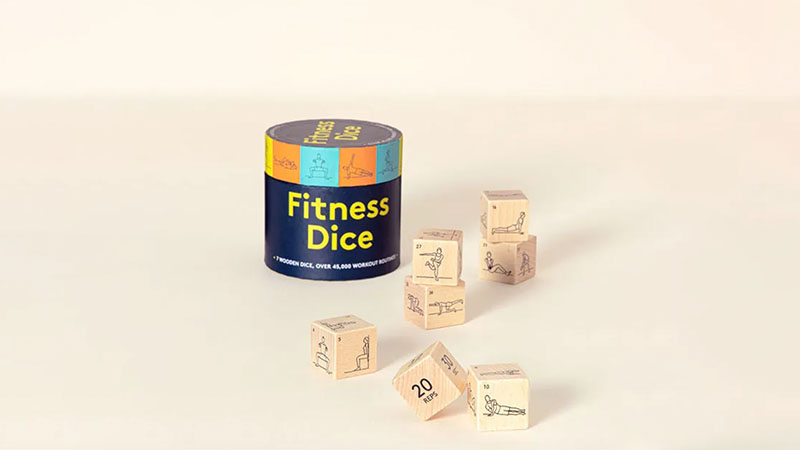 23. Scotch-Infused Toothpicks
It's time to upgrade the toothpick game. This unique gift idea is unlike anything else – they're infused with Islay single malt whiskey, giving them a smokey and caramelized flavor. Gently bite the wood to release the aromatic infusion, and be patient as the taste travels to the mouth. There's nothing quite like it, so it's a great idea for a guy who has everything.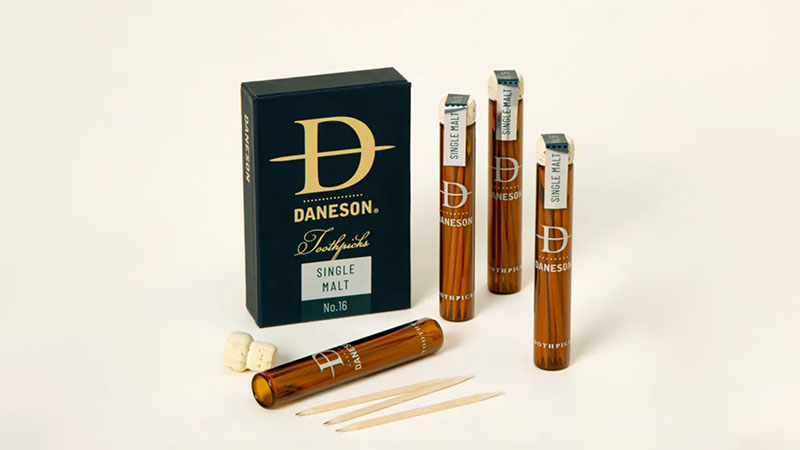 24. Ember Smart Mug
It's time to stop drinking cold coffee and tea! The Ember mug is an app-controled device that keeps beverages warm – in fact, it ensures it reaches any temperature that he may prefer. It uses an in-built charger to heat the drink, and can be managed via a smartphone. It features auto-sleep, meaning it will shut itself off after two hours of inactivity, and will reactivate when it detects liquid or movement. This is the ultimate gift for someone who enjoys a hot cup of joe during the day!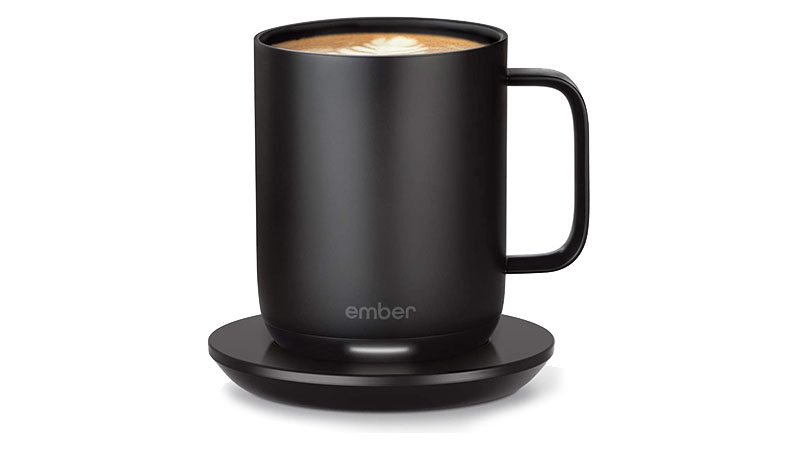 25. August Smart Lock
For the tech guy who loves to secure his home, this smartlock from August is the ultimate gift. This is a great upgrade to an existing deadbolt, allowing the user to unlock their home using their phones, and let friends and family do the same. It uses Wi-Fi for hands-free usage, so you can say goodbye to clunky keys. What's more, it only takes 10 minutes to install. How brilliant!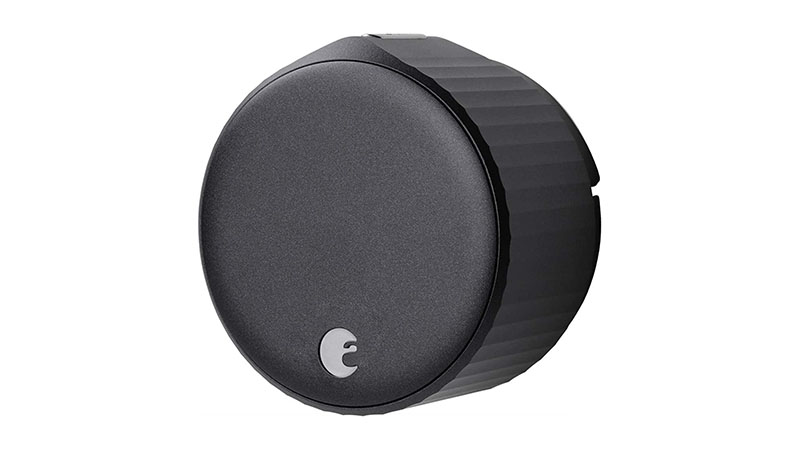 26. Eyeglasses Holder
If your husband or dad is always losing his glasses, this is an excellent gift choice. It's hand-crafted from sustainable Sheesham wood, and resembles a funny face while securing spectacles safely. Not only is this a quirky and stylish spot to leave your glasses, but it's also supporting HSS, an Indian non-profit company that provides underprivileged artisans who suffer from illiteracy, physical disabilities, and poverty.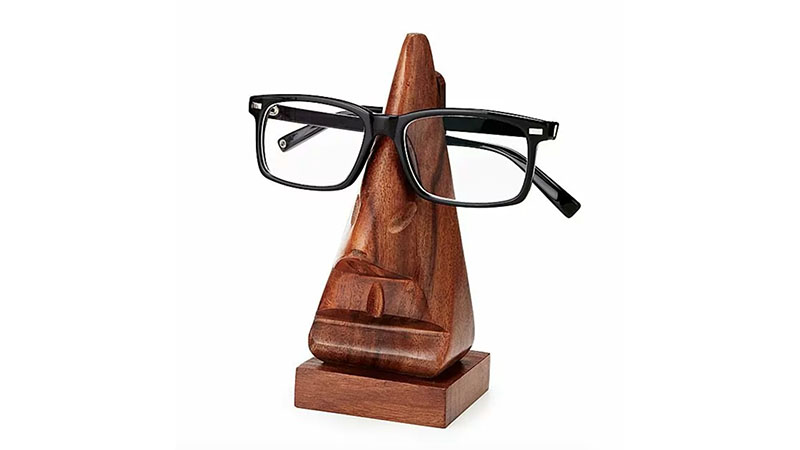 27. Fusion Pro Muscle Massage Gun
Give him the massage of his dreams from anywhere and at any time. The Fusion Pro massage gun takes massage to the next level, using percussion pulsing to provide relief to sore muscles and release stiffness across the body. This is a quiet and reliable device that will offer comfort to the most awkward areas, and can help him recover faster in between workouts. There are six different modes to choose from, ensuring that he feels relaxed all the time.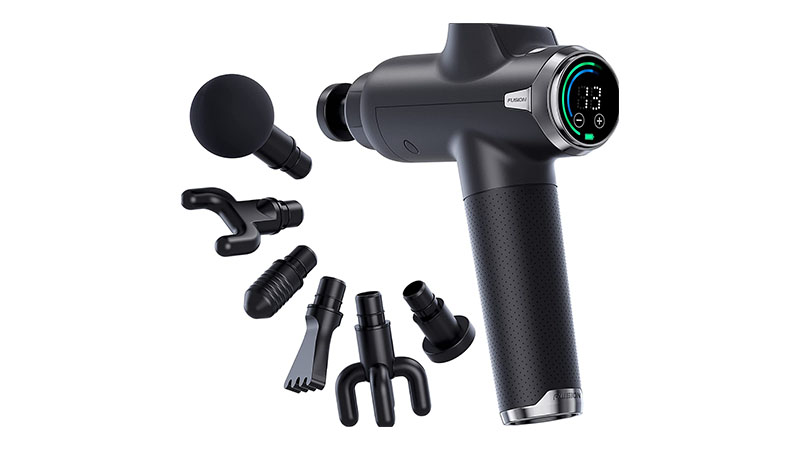 28. Bertello Pizza Oven
Does your husband or dad consider himself a bit of a MasterChef? Then this pizza oven is a great gift idea for his birthday. This outdoor oven allows charcoal and wood fire to create an authentic and delicious meal. The size is small enough to store in a backyard or on a balcony and is deep enough to evenly cook a pizza to perfection. This gift will unleash an inner chef that he never knew he had, and you'll be eating well from now on!
29. Nikon Binoculars
Hunting season just got a whole lot better with these Nikon binoculars. Unlike other outdoor accessories, these provide clear and precise high resolution, thanks to their Phase Correction coated roof prisms. They also feature turn and slide rubber eyecups for security. Say goodbye to old and heavy binoculars that stop you from seeing clearly – these will truly change the game and give you the best vision possible for your hunting.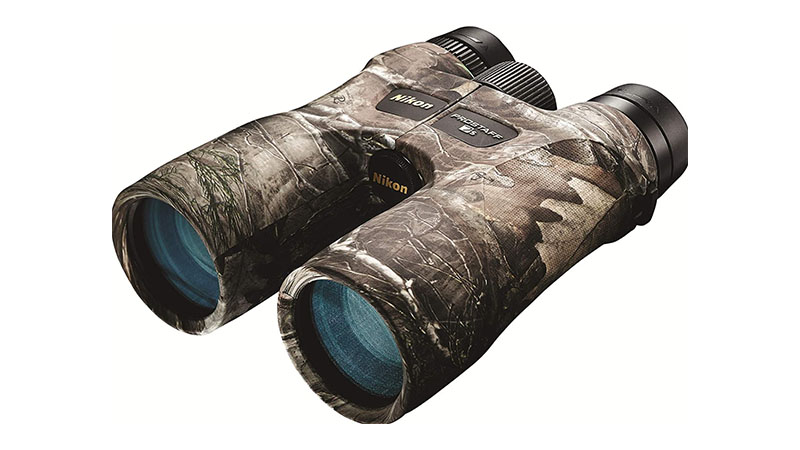 30. DEKOPRO 158-Piece Tool Kit
No man's home is complete without a great set of tools, and this kit features everything he could need. It includes combination wrenches, ratchets, hammers, measuring tape, rulers, and many others. It's a great set for small DIY needs or larger projects and is all stored away in a handy toolbox. It comes with a portable and easy-to-carry case, which can be placed in a car or in a cupboard for quick reach. Once he receives this, he'll be hard-pressed finding anything better.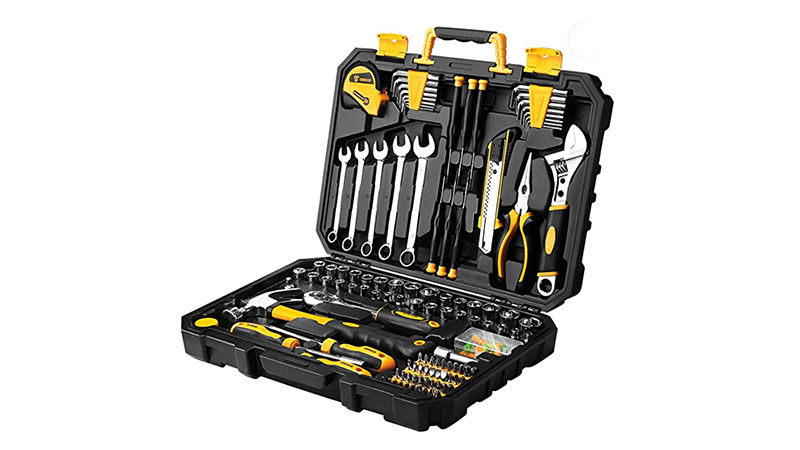 31. Noblesse Scotch Glass Set
There's nothing quite like knocking off after a long day with a glass of delicious whiskey. But what's a fantastic taste without having gorgeous glasses alongside it? This set of four crystal scotch glasses is beautiful, featuring an old-fashioned design for a classic feel. It's a luxurious gift for a guy who wants to take his love for whiskey to the next level. He won't drink the beverages in anything else from now on!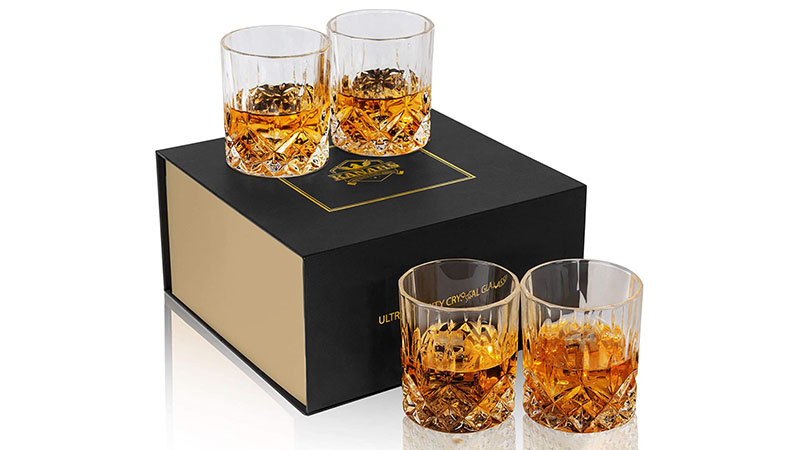 32. Bose 700 Headphones
Let him escape into his own world while at the office, on public transport, or at the gym. The Bose 700 over-ear headphone provides noise-canceling technology, with a built-in microphone for calls, and Alexa voice control. They feature 11 levels of noise-canceling for true comfort, so you can enjoy an immersive world of music or let the background seep through to keep in touch with the world. Plus, they're super stylish, so he will want to wear them all the time!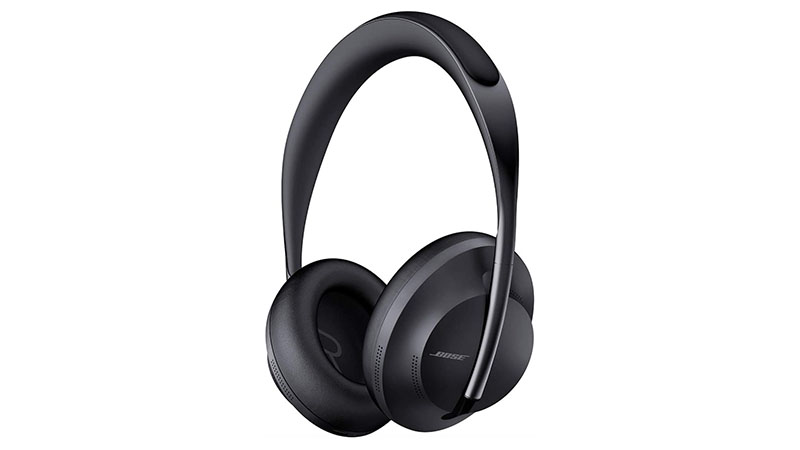 33. Gucci Marmont Cufflinks
For the guy who loves a bit of luxury, these cufflinks from Gucci are the best gift. Crafted from sterling silver, the Marmont logo is timeless and modern all at once. The whaleback fastening is easy to attach to your cuffs, and the silver color suits any suit shade. Small accessories like this are a subtle way of expressing personal style, but they will be appreciated by anyone who notices them.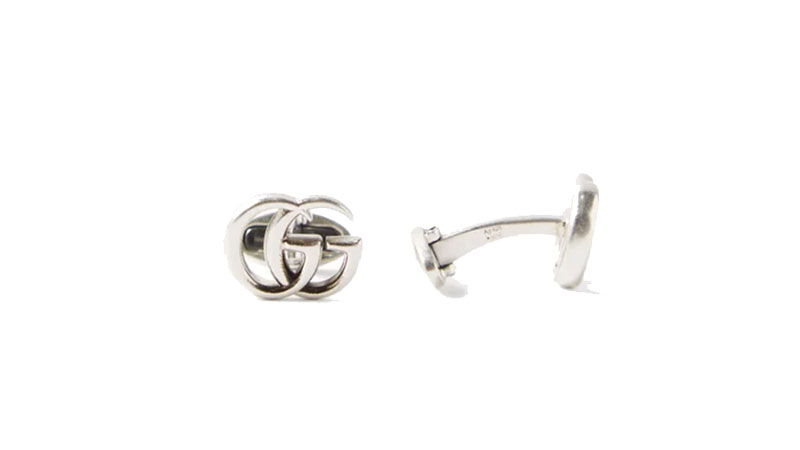 34. Victrola Bluetooth Record Player
Take him back to his favorite musical era with this slick record player. Whether it's Physical Graffiti by Led Zeppelin or Unknown Pleasures by Joy Division, this will play them with the clearest sound, letting him enjoy the sound as it was intended. Unlike old-fashioned players, it relies on Bluetooth for connection, with built-in speakers with crisp and clear sound. You can easily store it away too, thanks to its stylish briefcase design.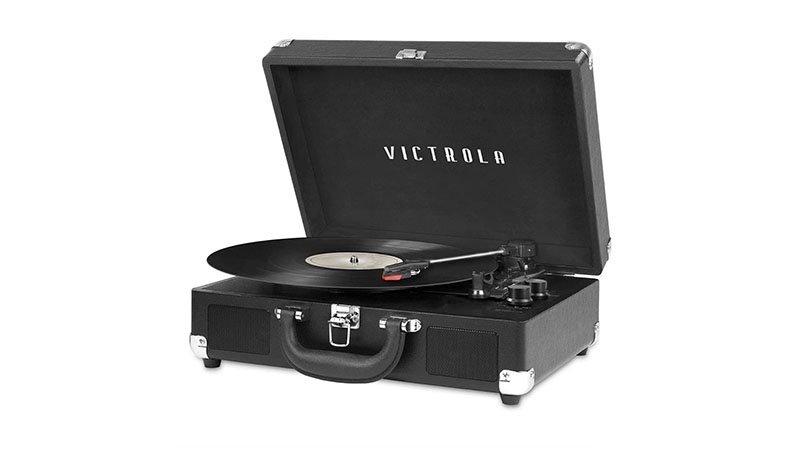 35. Samsonite Expandable Luggage
Travel in style with the Samsonite luggage. This expandable bag features four wheels for smooth movement and packs plenty of punch. He'll never have to worry about his bag splitting at the airport, thanks to its ultra-strong shell outer, and a 10-year warranty. He won't have to struggle to get it out of the cupboard, either, as it's extremely lightweight. It also features plenty of storage for his clothes and shoes, so he can say goodbye to stuffing and shoving things around to get the right fit.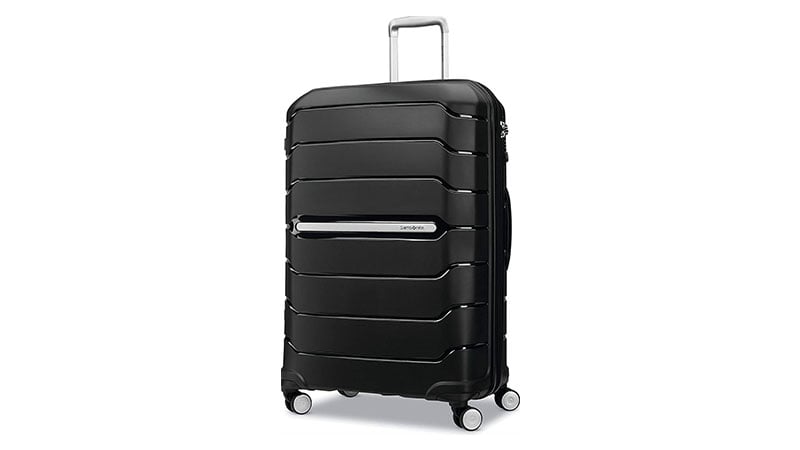 36. Devanti Wine Fridge
Does your dad or husband consider himself a bit of a wine expert, and loves to collect bottles without any place to put them? This wine fridge from Devanti offers a cool and safe place to keep all of the bottles, all while locked away stylishly. Here he can fit 12 bottles comfortably, and keep them cool to ensure that vintage wines are well-handled and won't go bad. There is a built-in LED light and control touch panel for temperature control, plus a double-layered door for maximum insulation.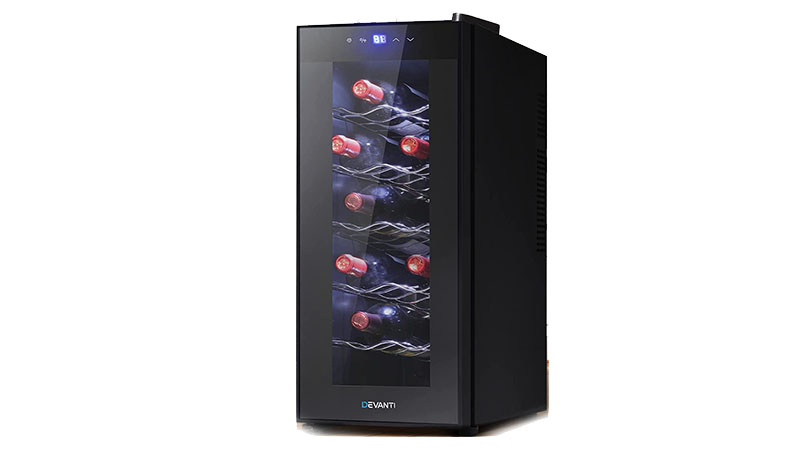 37. Breville Espresso Machine
Let him roll out of bed on the weekend and make a delicious cup of coffee for everyone with this barista-quality coffee machine from Breville. This espresso machine features optimal water pressure for the right steaming process, precise grinding, and temperature control for the perfect blend of espresso, never burning it or tasting bitter. He can become a pro at steaming milk, whipping up delicious cappuccinos or lattes in an instant.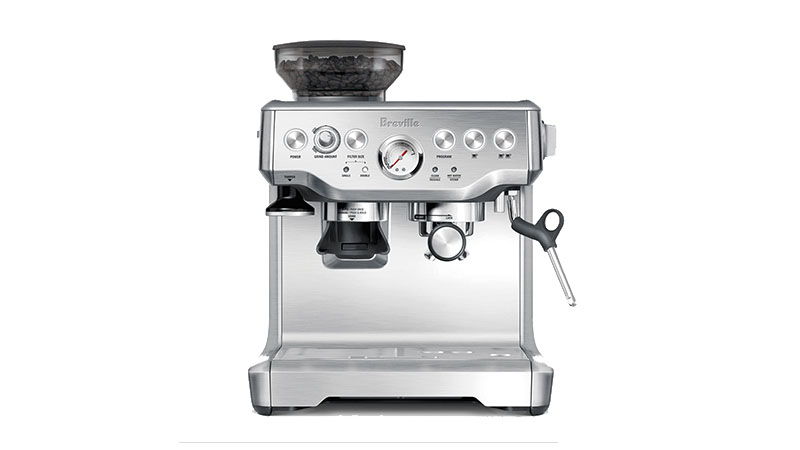 38. Eufy Security Video Doorbell
Security is a key ingredient to feeling safe in your own home, which is why this doorbell is a great gift idea for the guy in your life. Featuring a video camera, he can ensure that everyone that approaches the front door is seen. The device includes a dual camera, motion sensors for maximum visibility, and HD image quality. It also recognizes if family members are approaching, or if deliveries are getting dropped off. What's more, all of these details come straight to the user's phone, so they can detect any movement from anywhere in the world.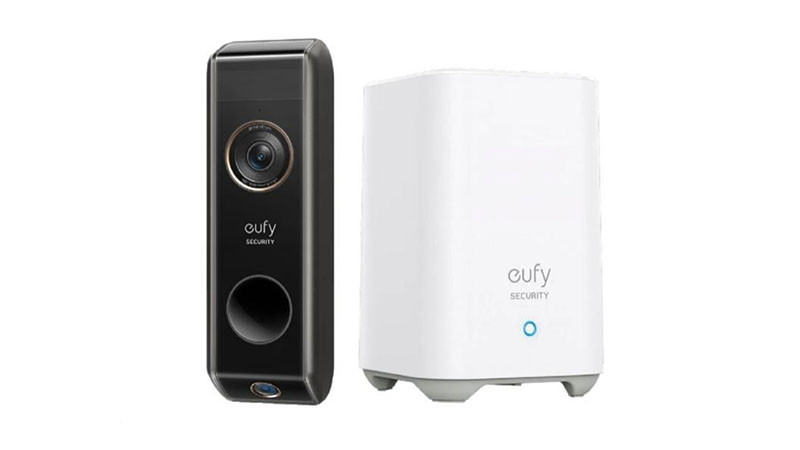 39. CINCOM Heated Foot Massager
If the guy in your life works on his feet all day, then this foot massager with heat will be the ultimate blessing. After a big day at work, he can come home and enjoy a Shiatsu massage instantly, simply by placing his feet in this machine. The device reaches deep-tissue areas of the body, ensuring that muscles are relaxed and relieving pain in an instant. Plus, the heat from the machine will help circulate blood flow and can help reduce stress. It's a great gift idea for those with diabetes or just love taking care of themselves.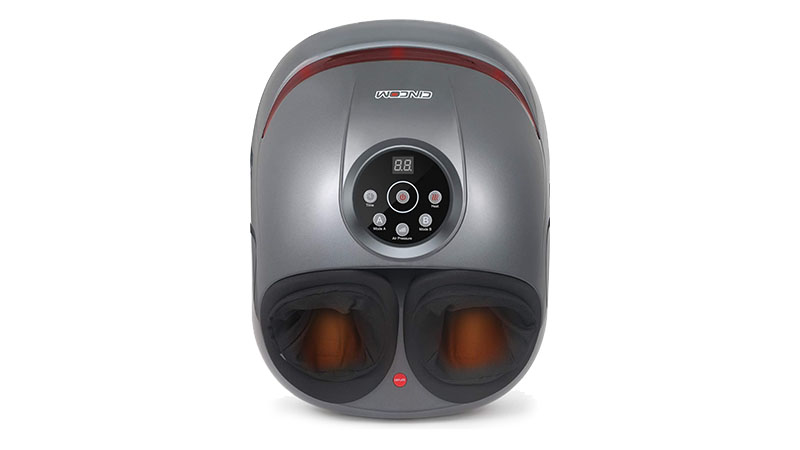 40. BBQ Meat Claws
Stop him from burning his hands every time he wants to shred meat by adding these meat shredder claws into his life. They feature a hand clasp that fits perfectly into the palm without scraping the knuckles and gives him the freedom to claw efficiently, all while preventing nasty heat from touching the skin. They're designed to replicate bear claws, which are sharp and rip meat easily.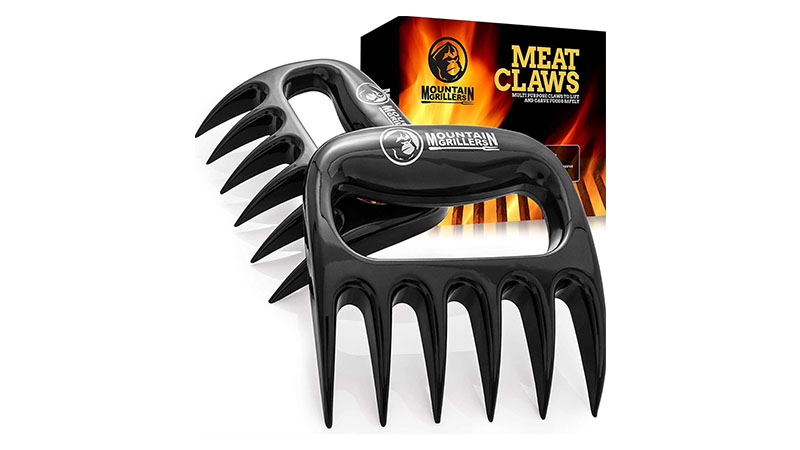 50th Birthday Gifts FAQs
What do you give a 50-year-old?
A great gift idea for a 50-year-old man is something that they actually want. Sure, that seems quite difficult, but think about what they do every day, and how you can make it easier. Do they spend a lot of time at the office? Then get him a beautiful pen, a desk caddy, or a foot massager to reduce stress. For those who love to BBQ, you can get hi a grilling set, meat claws, or a handy new apron. If they love designer clothes, a nifty set of cufflinks from a luxury brand is the perfect gift.
What is the traditional gift for a 50th birthday?
Traditionally, the 50th anniversary of someone's life includes something made from gold. This could be a gold ring, pen, set of cufflinks, or a watch. Other classic gift ideas include a new pen or writing desk set, a timepiece or a luxury experience, such as a day at the spa or a round of golf with his friends.
SUBSCRIBE TO OUR NEWSLETTER
Subscribe to our mailing list and get interesting stuff and updates to your email inbox.