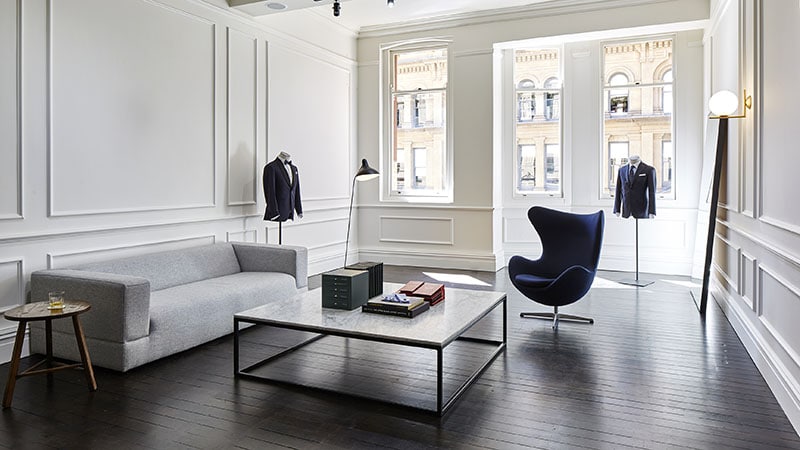 A great suit is the ultimate fashion statement for men, but it most certainly needs to be styled correctly. Nothing says disordered like a baggy suit, one that is ill-fitting or worse, a suit that features extra long trousers. It is important to find a tailor who not only understands the ins and outs of making a great suit but one that also appreciates your personal preferences when it comes to tailoring. We have done the hard work for you and scoured the streets to find the best tailors in Sydney that will have you looking like Don Draper in no time.
1. Harrolds
A complete suiting experience is what Harrolds promises their buyers. The appealing aspect of the brand is that they understand that every man is different, and no two suits are made in the same way. Traditional or contemporary, fitted or relaxed, it is entirely up to you. Working with some of the best men's brands in the world like Tom Ford and Brioni, these tailors understand suit making on an international level. A convenient location also makes this one of the most logical choices for tailor-made suits.
Location: 77 Castlereagh St, Sydney
Website: www.harrolds.com.au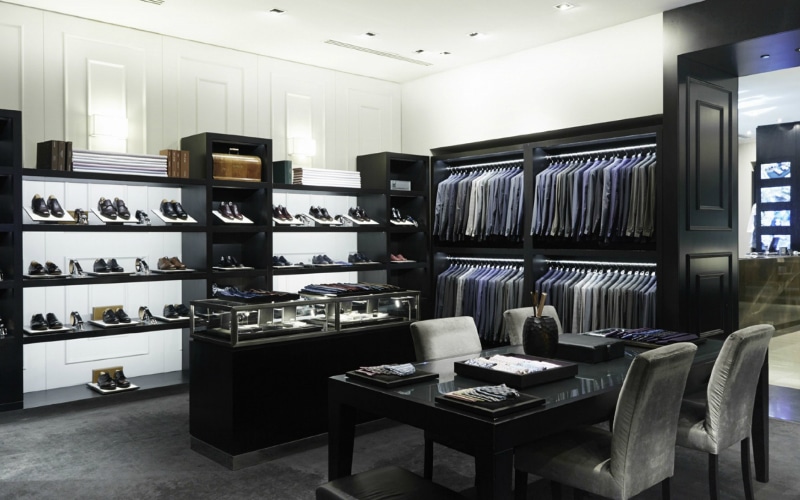 2. John Cutler
For over a century, the J.H Cutler brand has been providing suit tailoring services to the Australian market. The brand's envisioned goals for suit making speak for themselves; they focus on quality, cut, style, and fit. With a private showroom and specialisation in making dress shirts, the brand is a dependable option if you place importance on experience and expertise. Over the years, the brand has also dressed five prime ministers, including Bob Hawke.
Location: 6/12-14 O'Connell St, Sydney
Website: www.jhcutler.com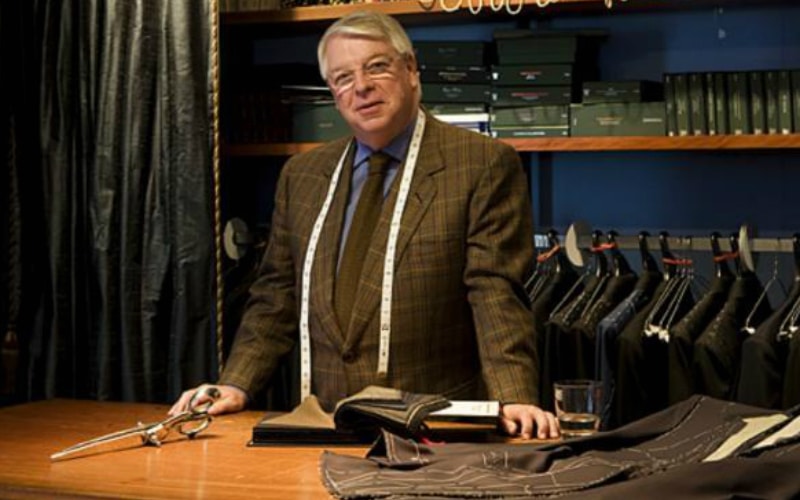 3. Zimma Tailors
Zimma Tailors is a relatively new brand which launched in 2011. Don't let its young age fool you, the founder and designer Roger Shamoun have been in the business for over 15 years, travelling the world, liaising with manufacturers, factories, mills and producers. Zimma is young and fresh and offers much to the current market. The brand prides itself in detail and impeccable craftsmanship. The store itself is an experience. From the little details like the silk dressed hangers wrapped with white Italian Carrera Marble to the electric blue wool carpets hand-tufted in New Zealand and features of Australian Western Red Cedar, the store is certainly a space that represents the stylish brand.
Location: No.3, Palings Lane/330 George St, Sydney
Website: www.zimmatailors.com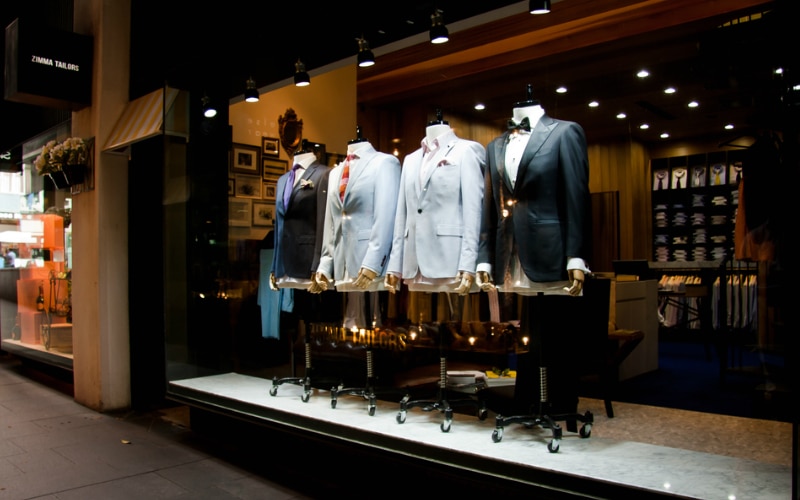 4. Bespoke Corner
This brand is perhaps the most hands-on when it comes to making made to measure suits. Once you make an appointment, a tailor will come to you, ensuring that your full body measurements and customisation of your garment is perfect. From there, the garment is brought to you for a final fitting, where final alterations are made ensuring you have the perfect fit. With over 20 years experience, you will feel comfortable with the process and the skilled artisans constructing your garments.
Location: 223 Glenmore Road, Paddington, 2021
Website: www.thebespokecorner.com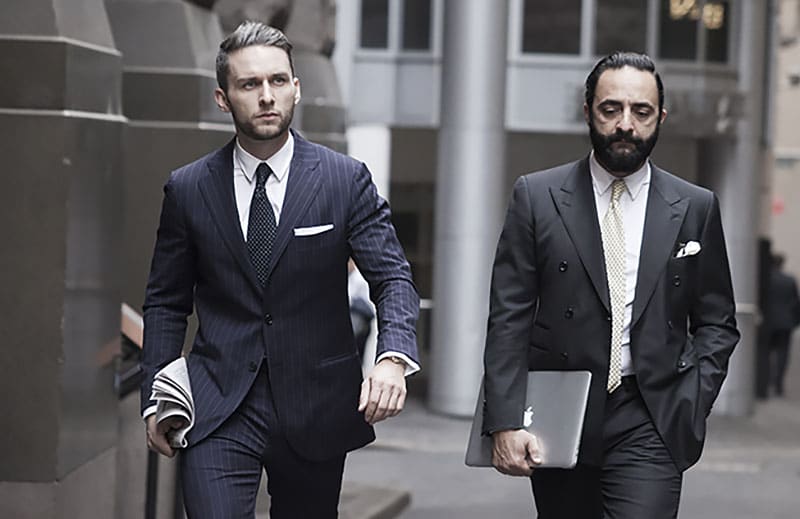 5. P Johnson Tailors
P Johnson has established themselves as one of the most modern tailors in Australia. Not only on Australian turf, the brand has also emerged in the international market, having a stylish showroom in New York. P Johnson's suits are lightweight and sportive, supple and luxurious, their work as striking a balance between beauty and function. Your initial appointment with the tailors will allow them to get a feel for what you want to create.
Location: 7 Walker Ln, Paddington, Sydney
Website: www.pjt.com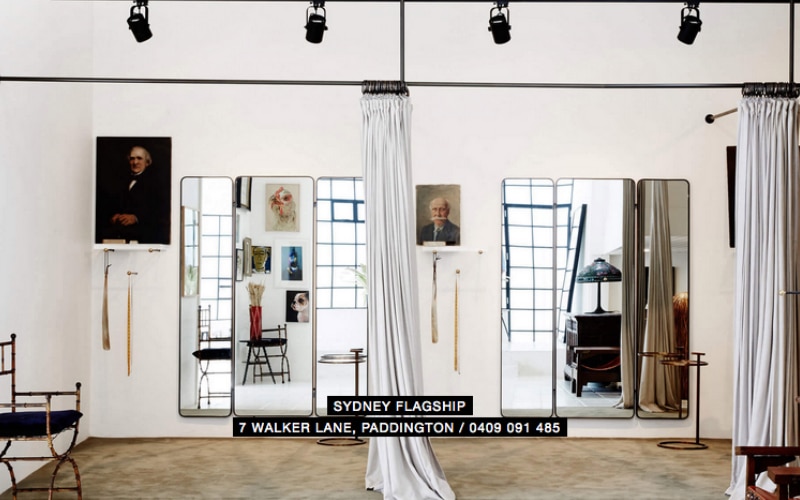 6. Brent Wilson
Beginning his self-titled menswear range at the young age of 26, Brent Wilson has sustained a brand that continues to impress with its classic, yet contemporary take on tailoring. Working internationally with celebrities like Prince, Brent Wilson has been a style ambassador and blogger for The Age, Sydney Morning Herald and has appeared on talk shows and radio. His made to order options are endless, and we recommend this brand's clean interpretation of double-breasted jackets as well as slim cut classic suits.
Location: 500 George St, Sydney
Website: www.brentwilson.com.au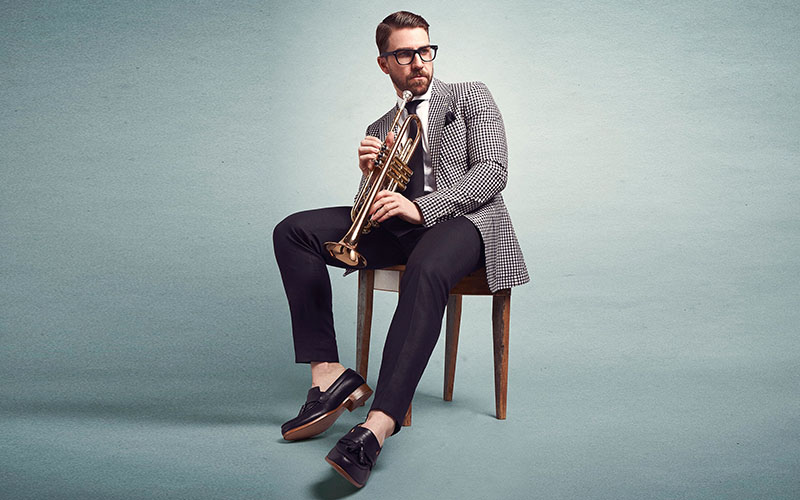 7. Oscar Hunt
For custom made suits, Oscar Hunt is a tailor that offers a made-to-measure service that can cater for any occasion. The brand offers a unique tailoring experience where craftsmanship is on display. You won't just find that Oscar Hunt specialises in suiting; the brand also has a great range of accessories. Oscar Hunt has mastered the art of classic tailoring as well as perfected a contemporary silhouette. The showroom features a whisky bar and lounge for its buyers to showcase its personalised service.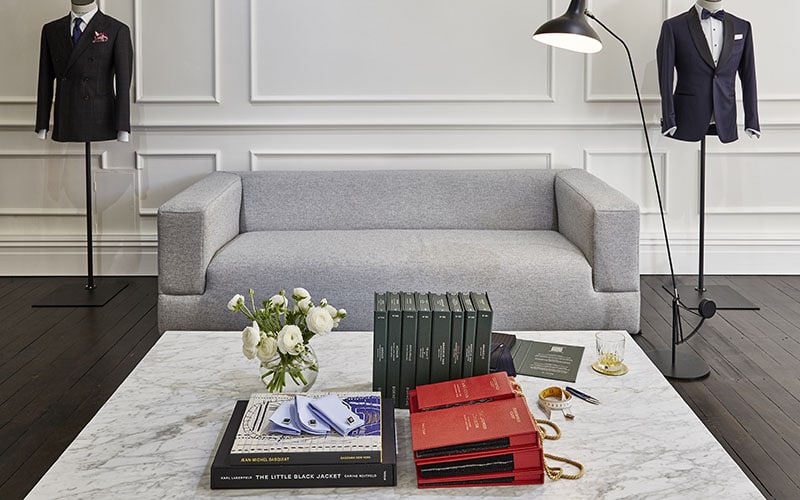 8. Joe Button
Joe Button is all about fit. With simple steps to achieving a made to measure suit, the tailoring is quick and of great quality. The brand also has a really wide range of suits that work perfectly for different ages and body types. There's also a perfect fit guarantee, which means that if you're unsatisfied with your suit, they will alter it to your liking. If the altering or remake of your suit also doesn't satisfy you, you are entitled to a refund.
Location: The Dymocks Building, 5/428 George St, Sydney
Website: www.joebutton.com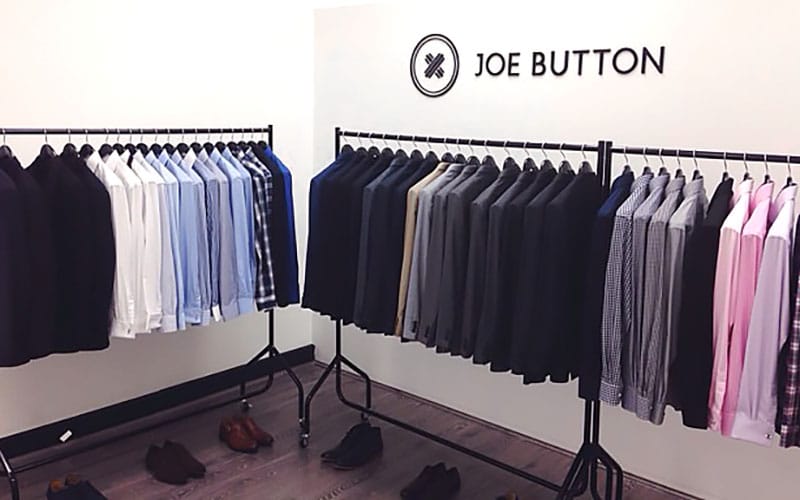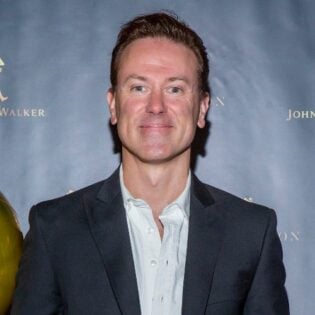 Roger Grinstead is a senior apparel designer for X2U with over 25 years of expertise in the fashion industry. He has expertise in menswear and womenswear trends and product development. When Roger is not designing the latest fashion garments, he enjoys writing about men's fashion, hairstyles, and grooming.
SUBSCRIBE TO OUR NEWSLETTER
Subscribe to our mailing list and get interesting stuff and updates to your email inbox.