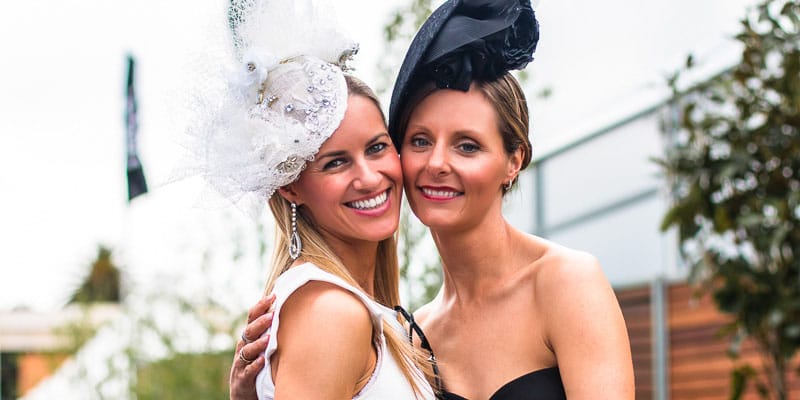 This post is sponsored by Colgate
The Melbourne Spring Carnival is one of the most highly anticipated events of the year, and while we are sure you have been planning what to wear and carefully following the latest clothing trends, your beauty regime is even more important.
The prestigious event sees the city of Melbourne come alive with glitz, glamour and the sound of horse's hooves. The event is held outdoors which means you get to enjoy the summer sunshine and it is also a major factor in your beauty routine.
Below are the eight ultimate beauty steps to ensure your beauty regime is simple and sophisticated, when getting ready for Spring Carnival.
1.
Make Your Pearly Whites Sparkle
First and foremost, you want to brush your teeth (there's nothing worse than brushing your teeth when you already have your lipstick on). This is probably the most important step, because you want to be able to flash your winning Hollywood smile in all the event photos. One sure-fire way to get pearly whites is by using Colgate Optic White®.
In case you're unfamiliar with Colgate Optic White Express White, Colgate's latest addition, it is toothpaste that has twice the whitening ingredient hydrogen peroxide compared to regular Optic White. This advanced formula is Colgate's fastest whitening toothpaste ever, and uses the same teeth-whitening ingredient that dentists use. Use the Colgate Optic White® Express White™ for whiter teeth in just three days.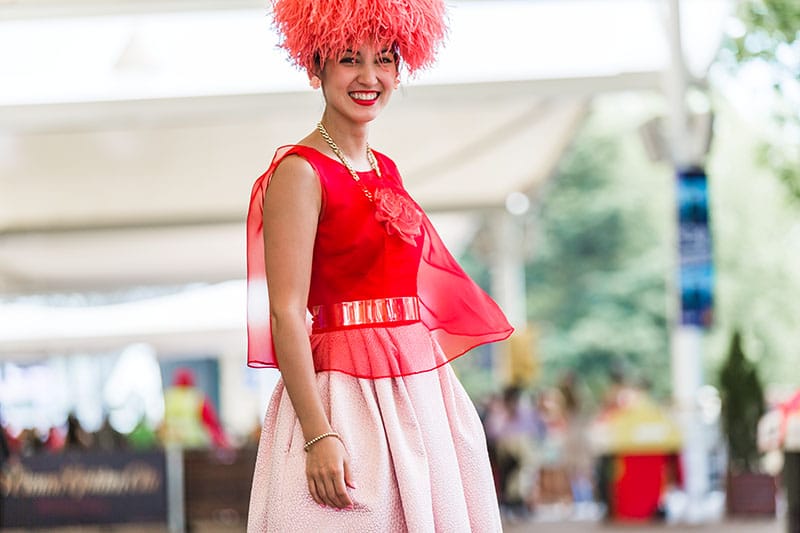 2.
Never Leave Home Without Sunscreen
Sunscreen should be one of the most important things in every woman's beauty routine, come rain or shine. But because you're going to be spending a lot of time outdoors this is even more important.
Choose a sunscreen that has an SPF15 or higher, and apply it to your skin before applying any makeup. Then wait 5 minutes to allow the sunscreen to seep into your skin. Remember that application is very important, you should never rub in a back-and-forward motion, but instead apply in smooth, downward circles.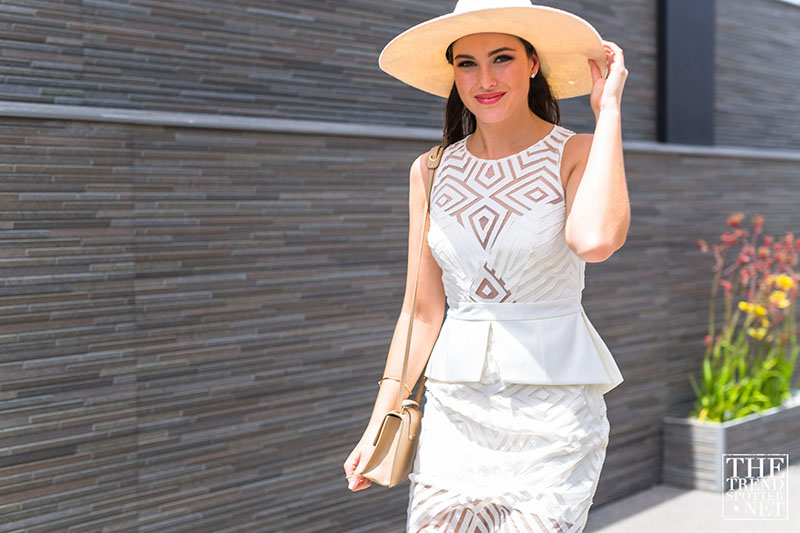 3.
Don't Slack On Your Skincare Routine
It's important to maintain healthy skin, and in order to achieve this you need a great skincare routine. Make sure you are cleansing morning and night and using vitamin C and A creams to boost, repair and hydrate your skin.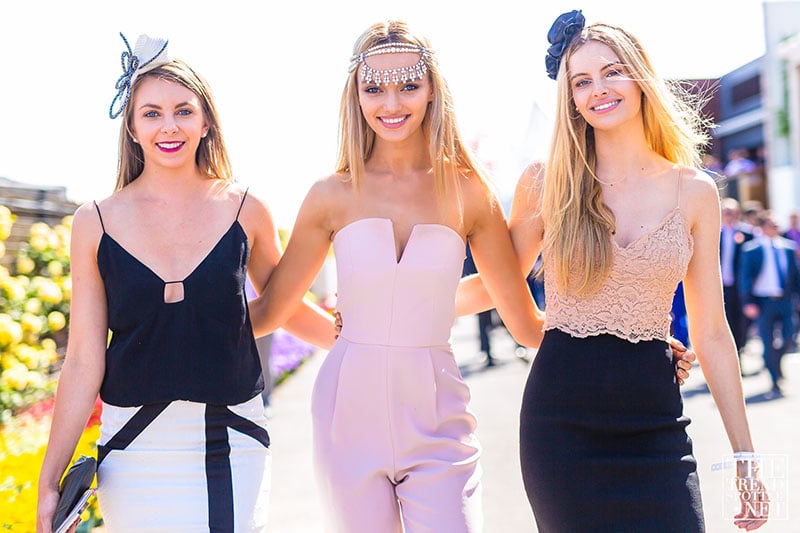 4.
Create Elegant Tresses
Your hair has to be on-point while enjoying the big events during Spring Racing Carnival, especially since so much attention will be on it because of your hair accessories. Don't forget to make a statement with fascinators – which are truly a standout feature – or if less fuss is what you want when it comes to your hair, then accessorize with some of this season's hottest hat trends, including the floppy hat and the oversized straw hat – perfect for warmer weather and a great way to shade your face during the spring sunshine.
Always wash your hair a day before, as this makes it more manageable and less slippery to style. Treat your hair to a deep conditioning treatment, and do a cold water rinse to maintain your natural shine. Also use a high shine spray on the day of the event – we all want hair that looks as healthy and shiny as the celebs.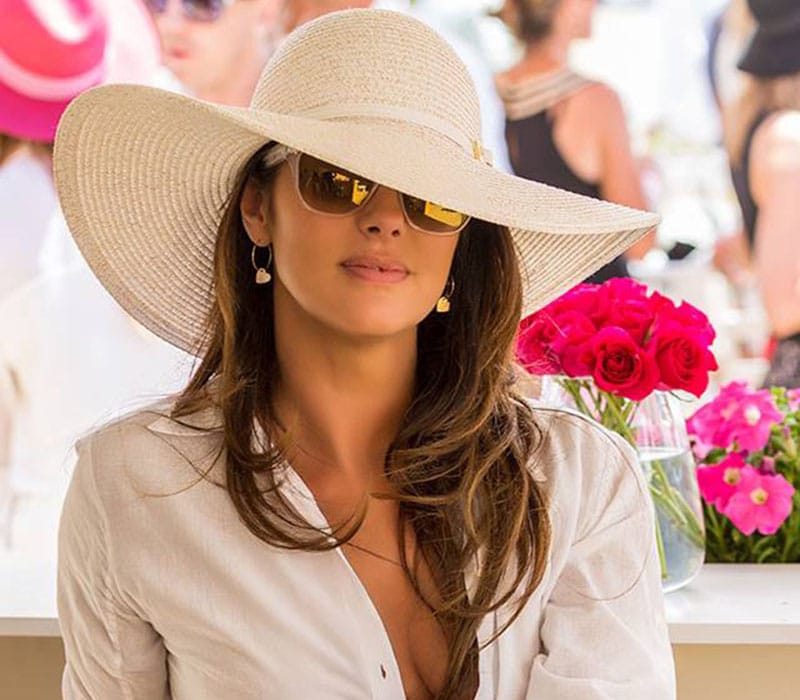 5.
Nail It
A chipped nail or an inappropriate nail colour is the quickest way to ruin your outfit. While makeup and accessories are a great way to add a pop of colour into your looks, and you could always match your nail colour to your outfit, we think that the best way to get your nails looking super glamorous is with a natural-looking polish. You can never go wrong with a French manicure, but colours like nude, white and blush are all colours that compliment every look.
Tips: Try opting for Shellac – this will leave you without chips and sporting beautiful nails for at least two weeks.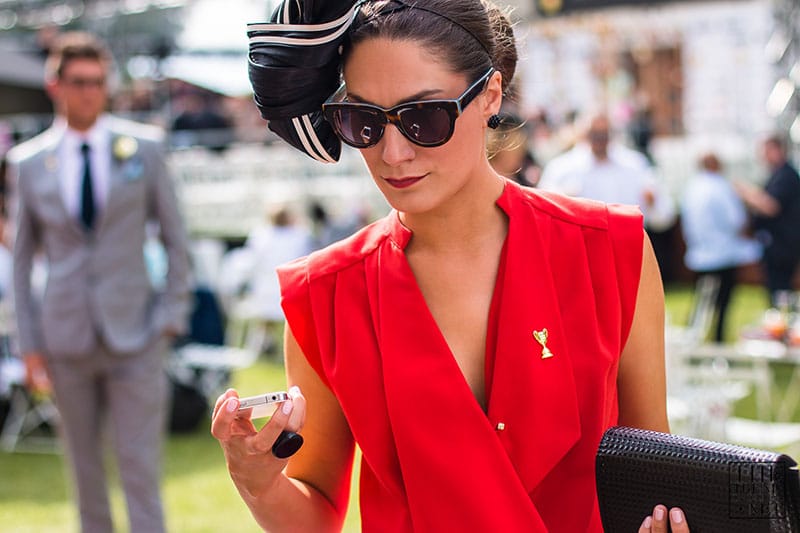 6.
Pay Close Attention to Your Eyes
Your eyes might be the window to your soul, but they are also a going to affect your overall appearance, and one thing you definitely don't want while attending any event is puffy red eyes.
Make sure you drink plenty of water and sleep on an elevated pillow the night before. Lying flat when you're sleeping can create fluid build-ups around your eyes and make them look puffy. Then what about the makeup?
The cat eye has long been a popular trend in the beauty world, thus it makes perfect sense that it was beauty look from the couture 2015 collections. While some designers sent models down the runway with dramatic flairs, you should keep yours simple and sleek, as seen on the runways of Ellie Saab. Before applying any makeup, add concealer to your eyes, with special care at the corners.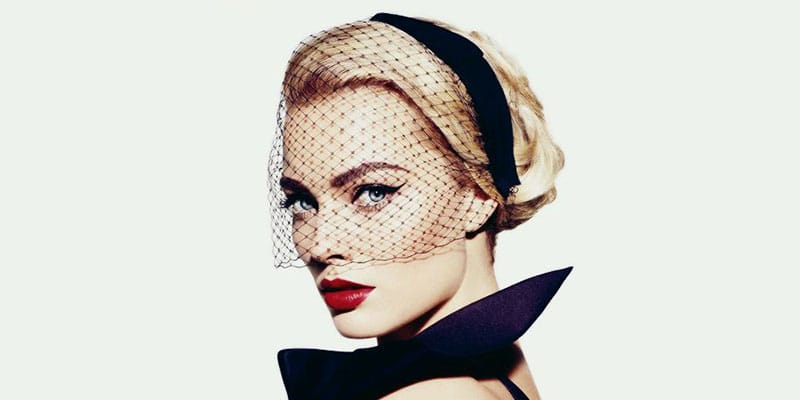 7.
Do You Have a Spot? No Problem
We all know how terrible it can be to have perfect skin and then the morning before the event a spot appears. The good news is there is a way to cover them: use concealer over the blemish.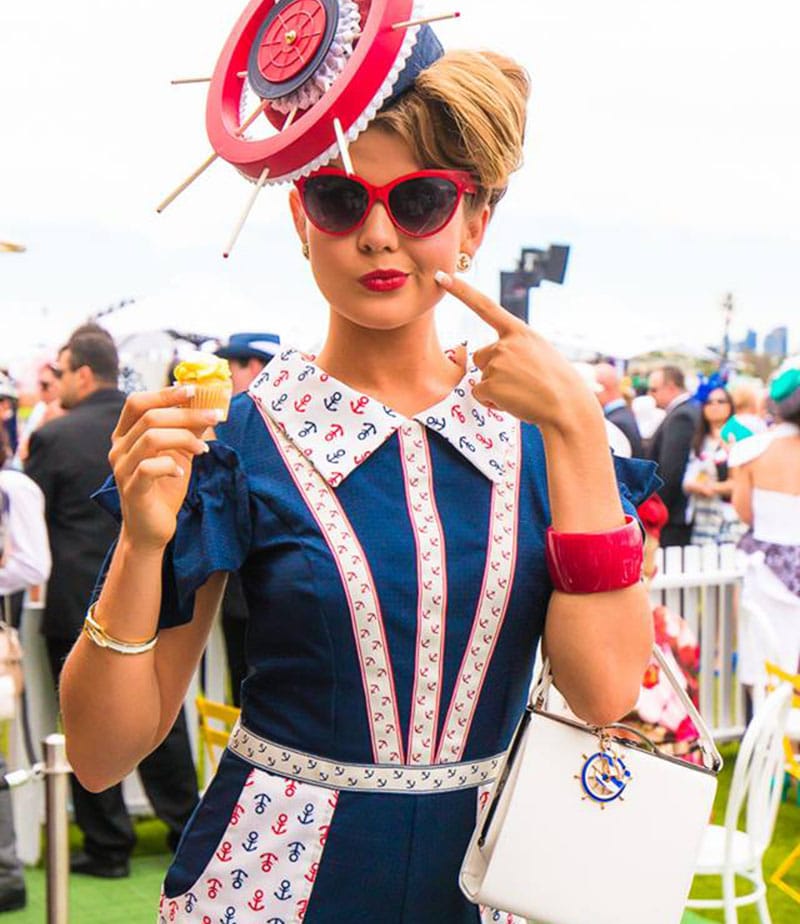 8.
Water, Water and More Water
Water is a must! Before a big event you should always ensure that you are eating the right foods and drinking enough water. It's important to keep your skin hydrated. It might also help if you cut out coffee and replace it with detox juices and green tea two weeks before the event. Also avoid salty foods to avoid bloating and puffy eyes.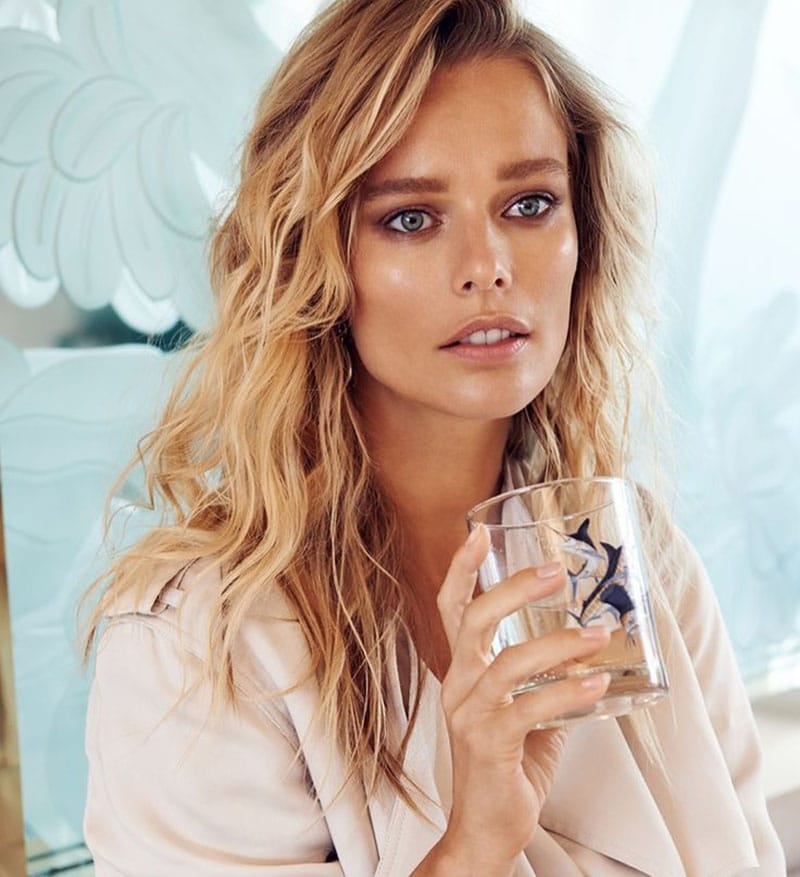 Competition
Now that you know some simple steps to ensure your beauty routine is on sleek, let's concentrate more on the races, and how you can win a once-in-a-lifetime experience thanks to Colgate Optic White.
Colgate is holding the Win a VIP Race Day Package in Sydney for 2 competition including flights and transfers, from 01-09-15 to 30-09-15. It offers you the chance to be treated like a princess, or prince, and experience the Spring Racing Carnival in serious style.
Have you ever wondered what the Premium race day dining experience in the exclusive hospitality precinct at The Stables Sydney at Royal Randwick Racecourse is like? Or dreamt of staying at The Star hotel? Well, thanks to this competition, this and much more could become a reality. Here's what you need to do:
Enter Competition
1. Purchase any Colgate Optic White product
2. Go online to http://www.theraces.com.au/colgatecomp
3. Enter the last 4 digits of the product barcode and complete the entry form
4. Go into the draw to win
Prize
2 nights' accommodation at The Star (RRP $500)
MJ Bale voucher (RRP $500)
MYER gift voucher (RRP $300)
Clinique gift pack (RRP $400)
John Bailey blow dry experience (RRP $300)
1.5L Magnum of Moët & Chandon Brut Impérial RRP ($200)
2x Premium race day dining experience in the exclusive hospitality precinct at The Stables 
Sydney at Royal Randwick Racecourse on Melbourne Cup Day Tuesday 3rd November, 2015 (RRP $2078)
Exclusive and privileged behind the scenes 'inner sanctum tour' on Melbourne Cup day Tuesday 3rd November, 2015 (RRP $4,000)
You'll also have some of the best teeth around with these fantastic products: Colgate Optic White product pack (RRP $85.92 – 2x Colgate Optic White Express Toothpaste 85g, 2x Colgate Optic White Mouthwash 500ml, 2x Colgate Optic White Toothbrush, 2x Colgate Optic White Whitening Pen)
2x domestic return flights and transfers from your nearest city.
Total RRP value of prizes is up to $10,063.92 AUD depending on residential address of winner and date and point of departure.
The premier racing experience is at your fingertips, all you have to do is enter for your chance to win!
Terms and Conditions
Open to AU residents 18+. Multiple entries accepted, however, a limit of 1 entry per purchase receipt applies & each entry must be submitted separately. Starts 9am AEST 1/9/15 & closes 5pm AEST 30/9/15. Purchase any Colgate Optic White product & visit www.theraces.com.au/colgatecomp & complete online entry form. Copy of receipt must be maintained as proof of purchase. Drawn 2pm AEST 1/10/15 at Suite 403, 62 Beach St, Port Melbourne VIC 3207. First valid entry drawn receives the 1 prize to be won. Prize: 2 nights' accommodation at The Star Hotel, Sydney for 2 people (twin share) 2/11/15 & 3/11/15 or other dates as agreed (RRP$500), $500 MJ Bale voucher, $300 MYER voucher, Clinique gift pack (RRP$400), Joh Bailey blow dry voucher valid at Double Bay NSW salon (RRP$300), 1.5L magnum of Moët & Chandon Brut Impérial (RRP$200), dinner for 2 at The Stables Sydney at Australian Turf Club 3/11/15 (RRP $2078), behind scenes tour for 2 on 3/11/15 at Royal Randwick, Sydney (RRP$4,000), Colgate Optic White product pack (RRP$85.92) & return economy flights & transfers from winner's nearest capital city to Sydney for 2 people (only if winner is outside NSW & to maximum of $1700). Total RRP value of prize is up to AUD$10,063.92, depending on date & point of departure. Winners notified by email within 2 days of draw. If necessary, 2nd chance draw held 15/10/15. See www.theraces.com.au/colgatecomp for full Terms. Promoter: Colgate-Palmolive Pty Ltd (ABN 79 002 792 163) of 345 George Street, Sydney NSW 2000. Authorised under – NSW Permit No. LTPS/15/05852, SA T15/1318 & ACT TP 15/06806.