We are very excited to team up with Australian nail salon I Scream Nails.
I Scream Nails is a predominately Melbourne based company that adds colour, style and quirkiness to your life and of course your fingertips!
Drawing inspiration from our favourite catwalk trends, we asked I Scream Nails to custom make a quirky and playful monochrome line look inspired by  Tracy Reese and Tibi.
Monochrome is one of the most popular colour trends this season and there are few combinations that are as striking and bold as the classic black and white combo. We're inspired by the looks of Marc by Marc Jacobs and Louis Vuitton and the reason that the monochrome look are so popular amongst women across the globe is because it is flattering, timeless and versatile.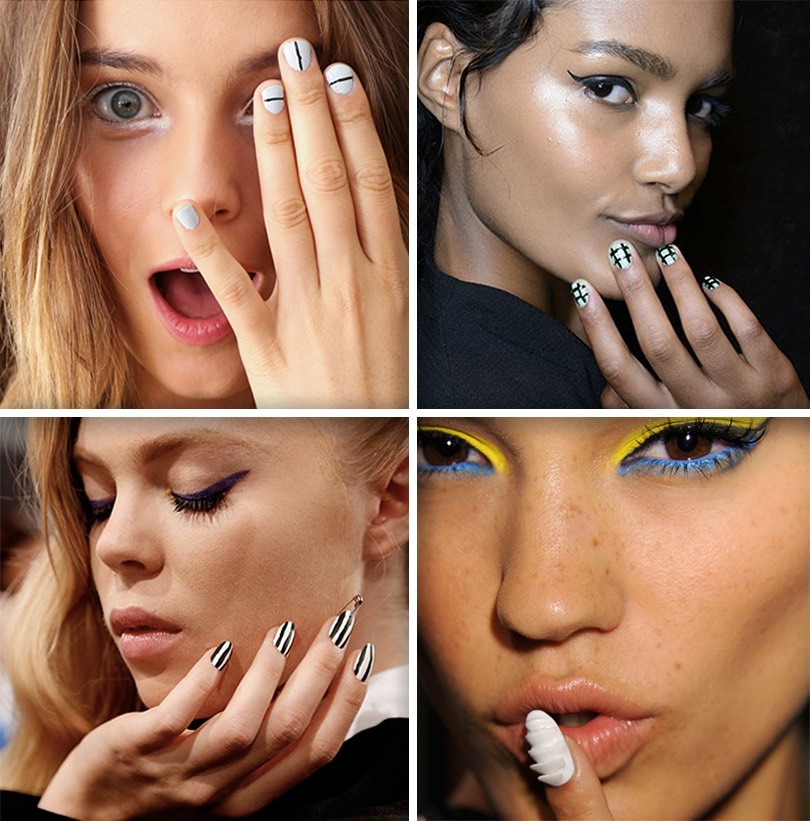 We love everything from polka dots to checks but our favourite has to be stripes.  We asked the nail artists at I Scream Nails to custom make a chic design and now you can create your own fabulous creations at home with our simple DIY tips.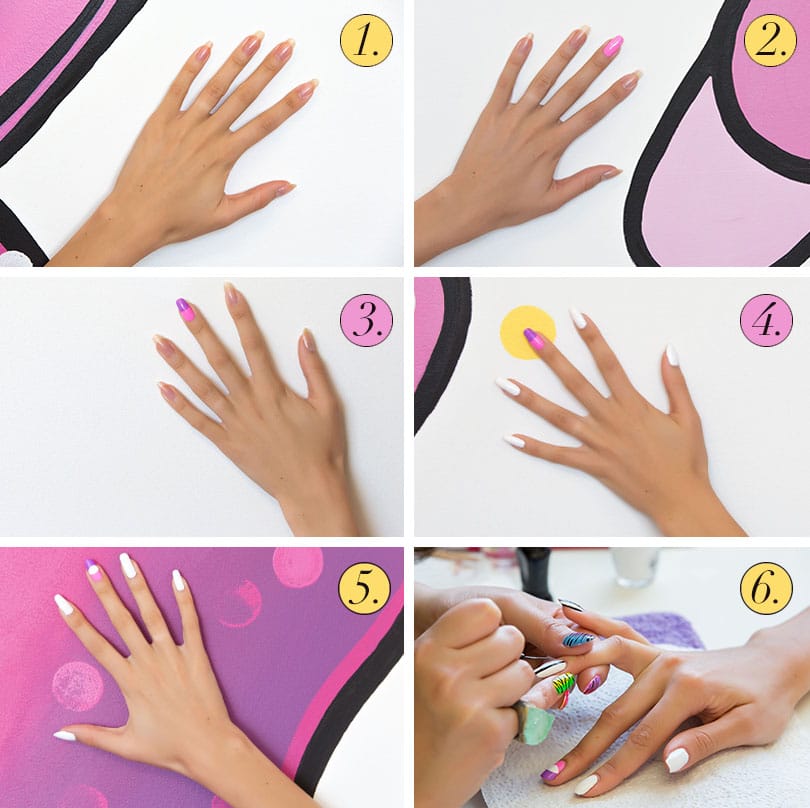 1. Apply the clear base coat on clean nails
2. Apply the pink nail polish on one of the nails
3. Apply purple nail polish on half of the nail.
4. Apply white nail polish on the rest of the nails
5. Paint a white horizontal oval in the middle of the pink and purple nail
6. Use a thin brush to draw lines on the white nails. You can draw one line on each nail and if you have a steady hands you can try three lines on each nail.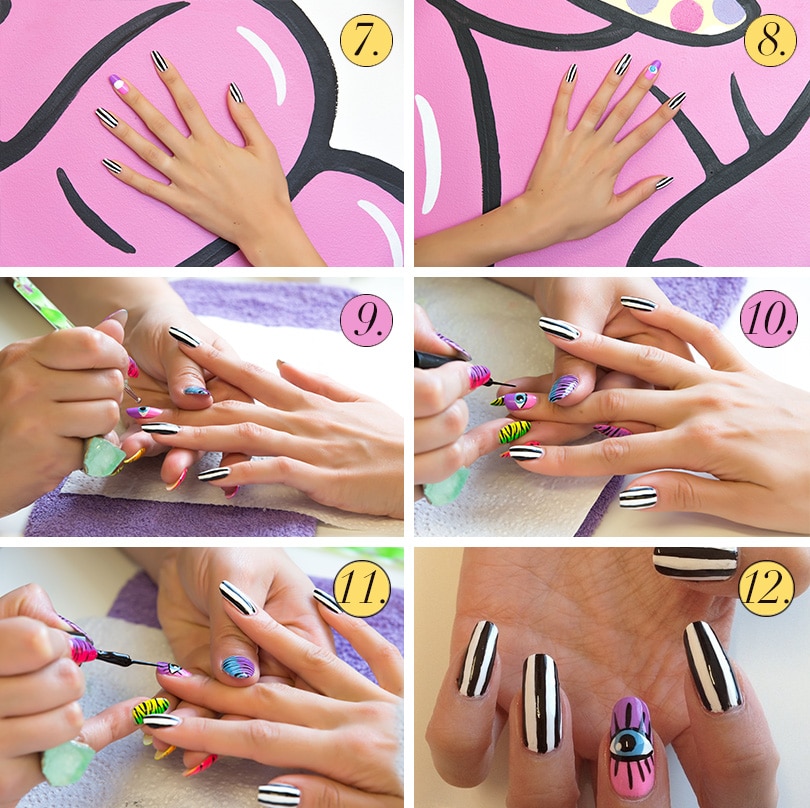 7. Use a large dotting tool to apply a  blue circle in the middle of the white oval on the colourful nail.
8. Use small dotting tool to apply a black circle in the middle of the  blue circle.
9. Use a small brush or an even smaller dotting tool to draw a white dot on the top right corner of the black dot.
10. Use a thin brush to draw the black contour around the white oval on the colourful nail
11. Use a thin brush to draw the black 'eyelashes' on the 'eye'
12. Wait a few minutes to let the nail polish dry up and apply the topcoat.
TO GET THIS LOOK YOU WILL NEED…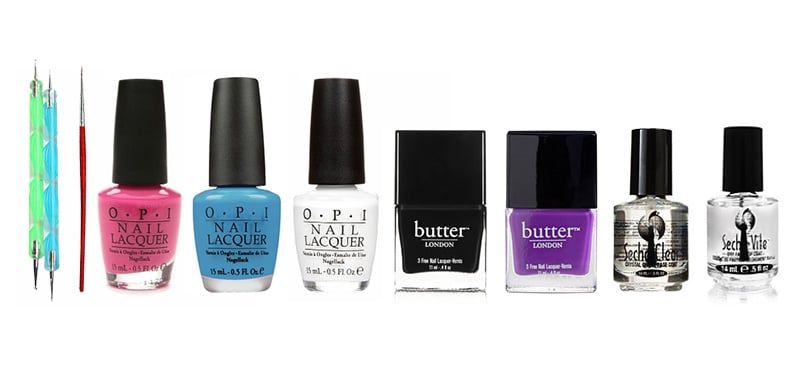 Dotting Tools Set For Marbleizing Nail Art, Nail Art Acrylic Carving Pen Brush, Pink Polish OPI Classic Collection Nail Lacquer That's A Hot Pink, OPI Bright Pair Nail Lacquer No Room For The Blues, OPI Classic Collection Alpine Snow, Butter London Union Jack Black Nail Polish, Purple Butter London Brummie Nail Polish.
Are you still feeling a bit daunted? Why not let the professionals do there work and head over to I Scream Nails, who have a permanent salon space at Suite 6, 60 Langridge Street, Collingwood.
Email ([email protected]), call or sms (+61 405 511 431) for appointments.
Also make sure to follow I Scream Nails on Facebook or Instagram for more fabulous nail art inspirations.