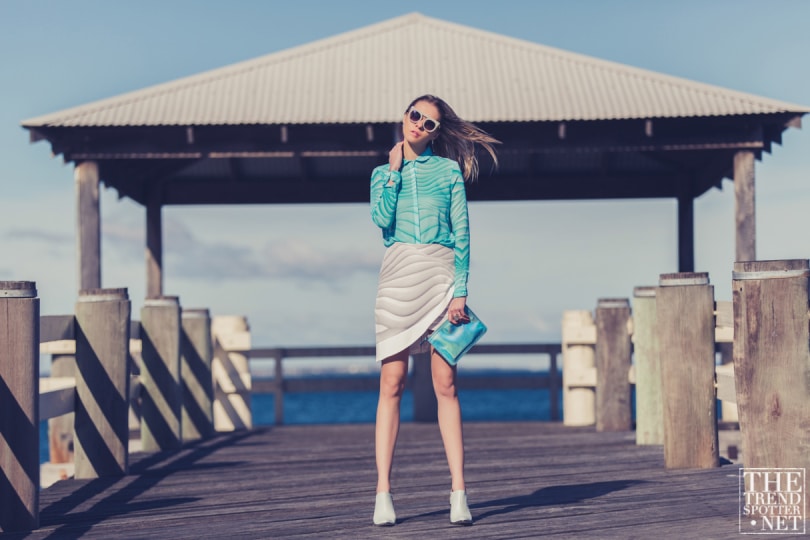 I love discovering local and international labels and getting to know more about the founders and their journey. Jamie Ashkar, Orly Genger and Jaclyn Mayer are my latest inspirations.
Jamie Ashkar is a founder of an emerging Australian fashion label based in Sydney. His interior design background reflects in his garments and prints that have a strong emphasis on shape, and geometric proportion. His designs are clever, feminine, elegant and chic, and his latest collection is the one to covet.
Jaclyn Mayer and Orly Genger are the founders of an amazing self-titled jewellery label which was born when Mayer decided to make a necklace out of rope lying on the studio floor. Genger wore it to her opening and caught the attention of the media and numerous fashion publications. The girls make a great team, and Mayer uses her incredible fine arts skills and creativity to handcraft the unique pieces while Jaclyn brings her fashion and trends knowledge to the table. They stock their jewellery at SilkStoneWood which is an online portal of sustainable jewellery and homewares from around the globe.
I am wearing a Peace Treaty – Tarabus Silver Earrings, Celeste Tesoriero – Silver & Rose Gold Classic Cut Cuff, Orly Genger by Jaclyn Mayer – Kinora Silver Ring, Jamie Ashkar Shirt And Skirt, The Mode Collective Short Ankle Bootie and Clutch.
Model and Styling: Dasha Gold
Photography: Colin Gold