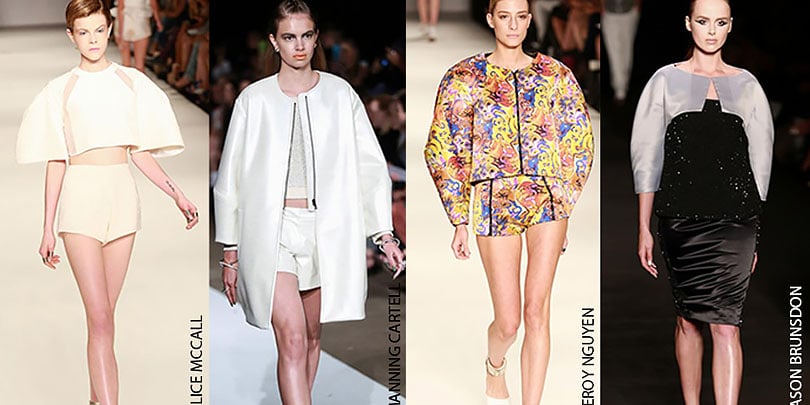 This season silhouette has taken a major overhaul and is now strongly reminiscent of post war influences with shapes and forms that look like the pen strokes of the grand masters of couture such as Balenciaga, Dior and Pierre Cardin. The shape-defining oversized rounded shoulders are a strong trend across the globe. Alice Mccall, Manning Cartell, Jason Brunsdon put a modern twist into their latest collections showcased at the MBFWA runways.

Metallics Trend
Catwalks shimmered to the beat of this edgy feminine trend. Metallic fabrics were used throughout the years with their roots in decorative arts. This trend has been distilled in many different ways and interpreted beautifully by each designer, some in luxurious liquid forms and others in structured jacquards.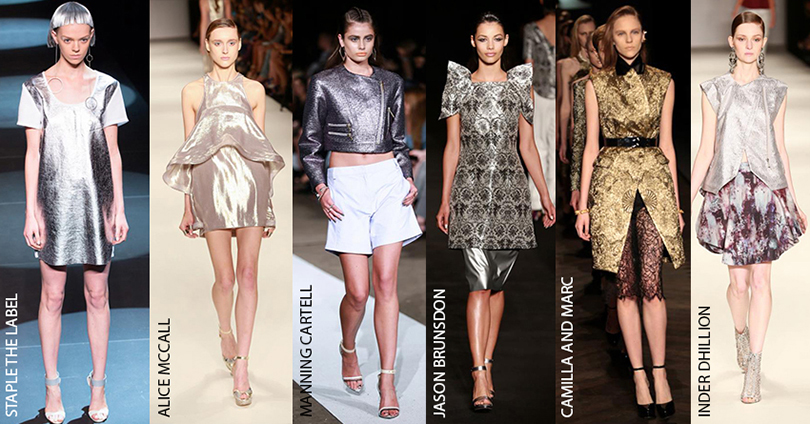 Sheer Luxury Trend
Sheer fabrics continue to appear on and off the catwalks as a significant summer trend. Layering, fabric paneling and burnout designs add depth and dexterity to this look at the Manning Cartell, Zambesi, Blessed Are The Meek, Alice McCall and Staple the Label MBFWA shows.