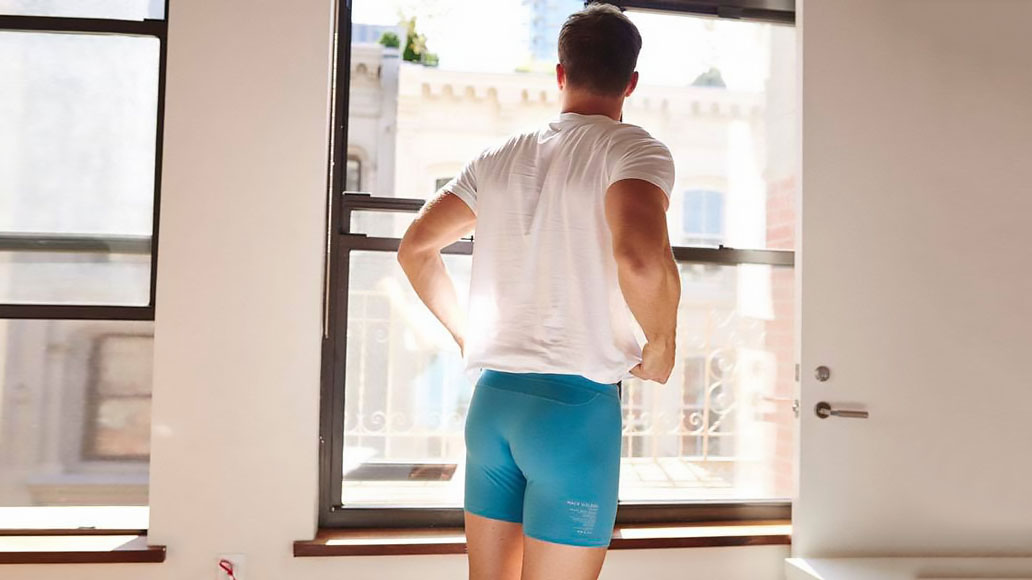 For many men, underpants are probably one of those things that would comfortably sit on top of the list of 'least fun things to buy'. Even the most seasoned shopper occasionally stands guilty of investing little to no thought when purchasing these highly undervalued staple items. However, the right underwear can often mean the difference between a delightful or disastrous day (or date). To ensure your best bits always have the finest fit, we have compiled a list of the best men's underwear brands.
1. Calvin Klein
When Calvin Klein first introduced its underwear range, it revolutionized the way men buy their intimates. Launched in the early eighties and famously worn by Marky Mark, the sleek lines of these undies went viral. Since then, the brand's iconic status has not subsided. Thanks to its signature cutting-edge design, exceptional fit and quality fabrics, CK remains one of the most sought-after men's underwear brands on the market.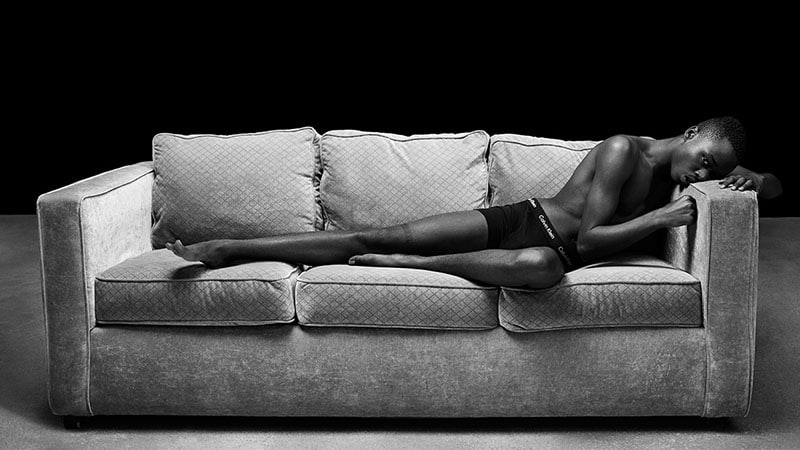 2. Emporio Armani
Underwear by Emporio Armani has long been synonymous with luxury and sex-appeal. Endorsed by the likes of David Beckham and Christiano Ronaldo, Armani's high-end designs are made of soft fabrics such as cotton, microfibre, Pima cotton or modal. While they do stock a more classic, monochromatic line of briefs, boxers, thongs and trunks, the brand is also known for its unapologetically colourful seasonal prints.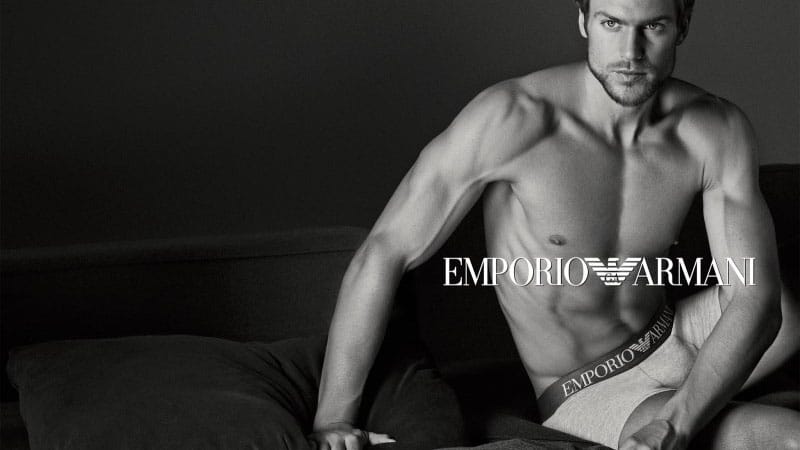 3. Hugo Boss
German luxury label Hugo Boss stocks a range of high-end briefs, boxer briefs, and trunks. Made from a quality cotton-elastane mix, the brand's underwear will provide you with a comfortable fit and gentle lift where needed while also offering a sleek and sophisticated look.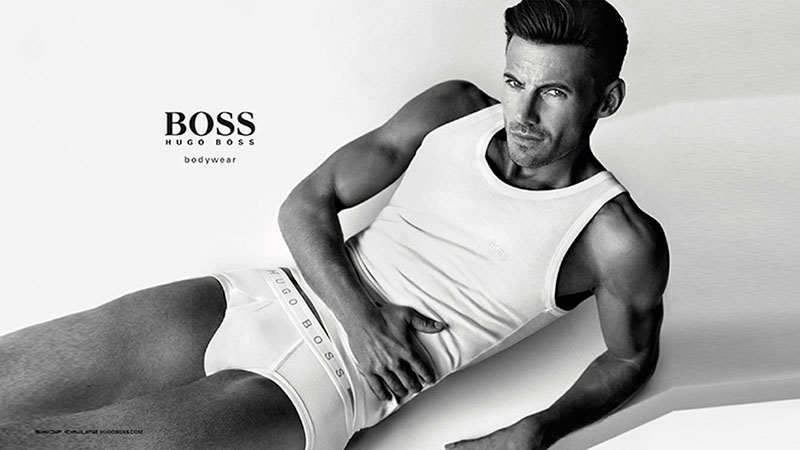 4. Diesel
Diesel's often colorful designs are made from a stretch-jersey fabric for a smooth finish and breathability. This brand carries fun and youthful edge throughout their line that is sure to pick up your mood on a rainy day – even if you're the only one who knows you're wearing them. They also have a knack for experimenting with different textures and materials, like sewn-on patches and even metal studs.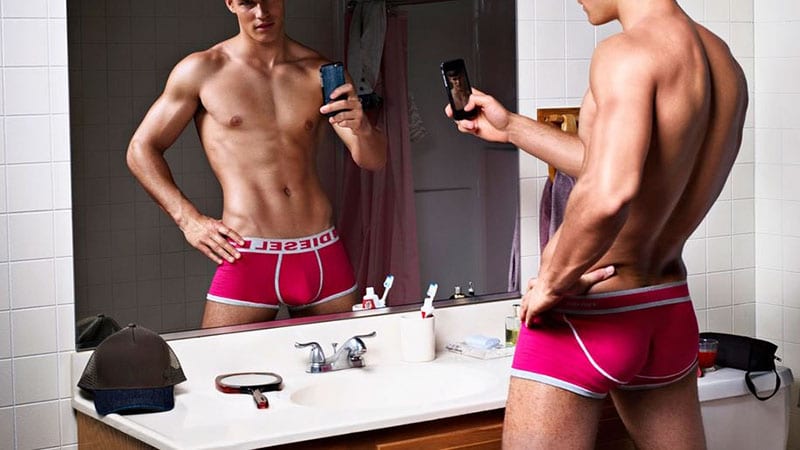 5. Polo Ralph Lauren
Over 40 years in business, the brand name Ralph Lauren has become synonymous with timeless, high-end designs. Their underwear range features a selection of classic low- and mid-rise briefs, boxer briefs, and trunks with a logo waistband. All styles come in your usual black, white in grey in addition to the Polo Ralph Lauren signature red and navy blue.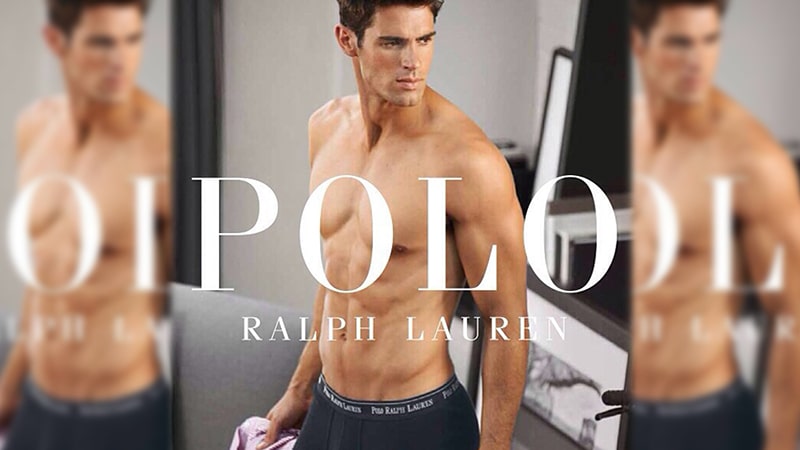 6. Derek Rose
UK-based label Derek Rose is one to be reserved for those special nights to remember. The label utilizes only the finest cashmere, wool, silks and cotton with all fabrics produced in-house. As far as luxurious men's underwear goes, this is probably it. If you're thinking about treating yourself or your significant other, Derek Rose is an excellent option.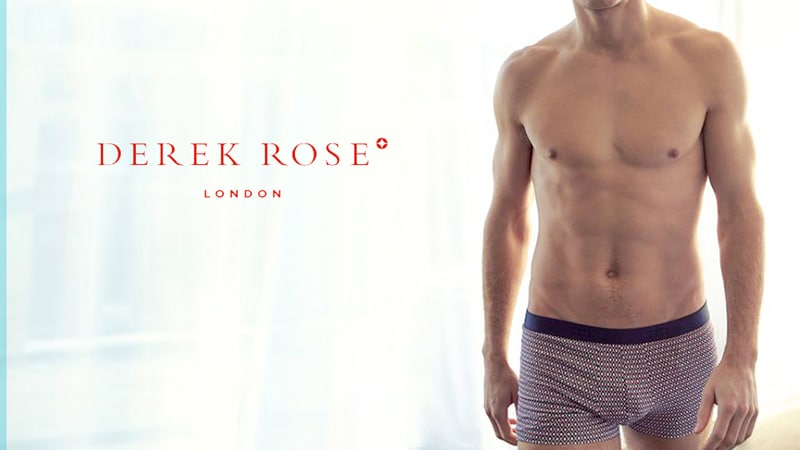 7. Dolce & Gabbana
Dolce & Gabbana's range is defined by well-made streamline bottoms in your basic black, white and grey. The Italian luxury brand offers a small line of briefs and boxer briefs made from high-quality cotton. The signature logo waistband prevents your underwear from breaking out of place while the fitted design and short leg promotes freedom of movement.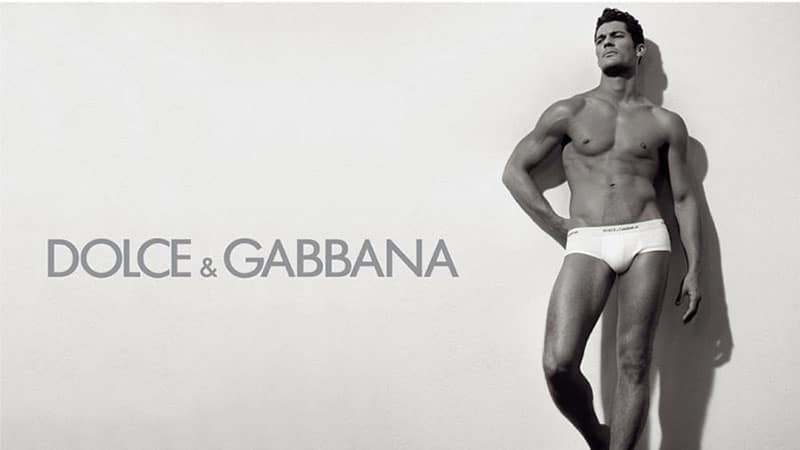 8. Ermenegildo Zegna
Established in 1910, Ermenegildo Zegna was in many ways ahead of his zeitgeist. With a mission in mind to innovate textiles and production processes, he sought to source only the best quality natural fibers from his Italian homeland. Today, the brand offers the full range of boxers, briefs, and trunks for men made from those locally produced textiles.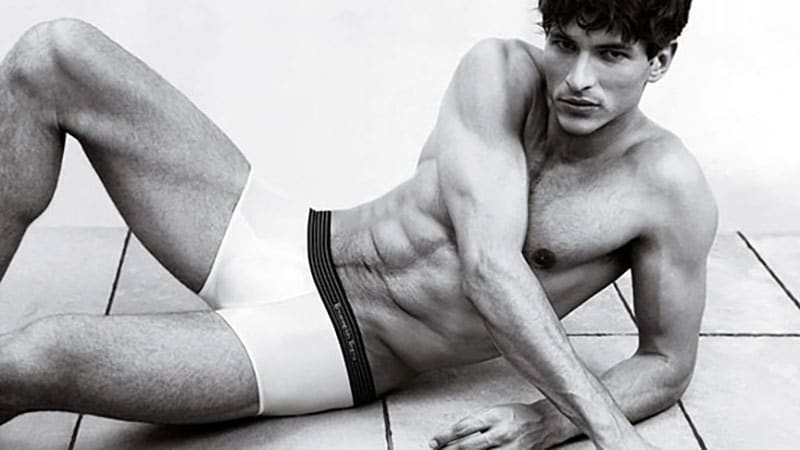 9. Hanro
Over a century of experience combined with a keen eye for technical innovation has made Hanro one of the world's market leaders in the undergarment category. The Swiss natives produce a luxury product that merges premium natural fabrics with their patented knitting technique and passion for detail. The brand's philosophy prides itself on 'understated luxury', which they also describe as "less but only the best".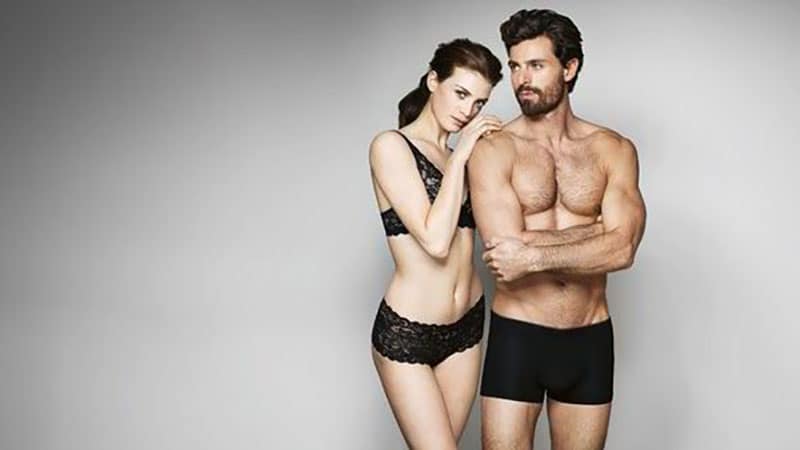 10. Bonds
As one of Australia's most iconic fashion brands, Bonds produces some of the most recognizable undies in the country. Their classic yet colorful styles and fun prints remain all-time favorites amongst men of all ages. Recently, Bonds has revamped its material blends, resulting in a much softer feel and nicer fit on your skin. As far as budget lines go, this Aussie classic will get you some bang for your buck without compromising comfort.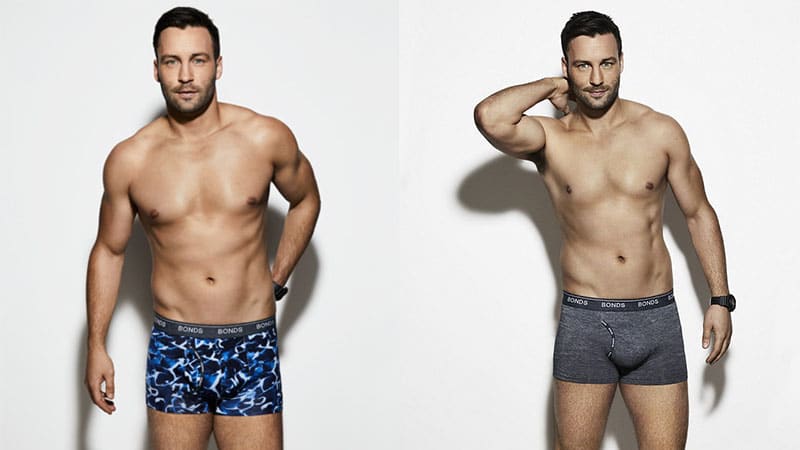 11. Hanes
Hanes is a US-based brand specializing not only in clothing but also in your everyday staple underwear. The brand prides itself on providing comfort, value, and innovation. As a company with a focus on catering to the whole family, Hanes has made it their business to offer comfortable basics that don't break the bank.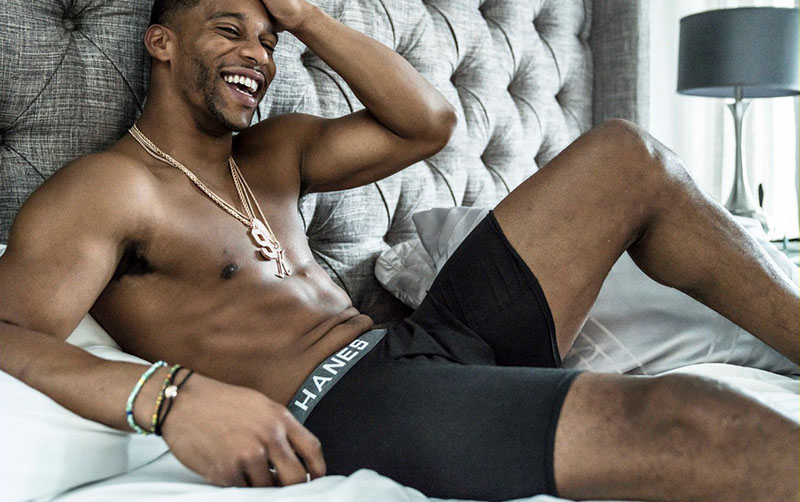 12. Uniqlo
By introducing their underwear line AIRism, Uniqlo has earned the endorsement of world-class athletes, such as Novak Djokovic. Their advanced fibre technology absorbs moisture and releases it quickly, which keeps its wearer comfortable and cool. The AIRism range promises unlimited comfort in any season, for anyone, anywhere.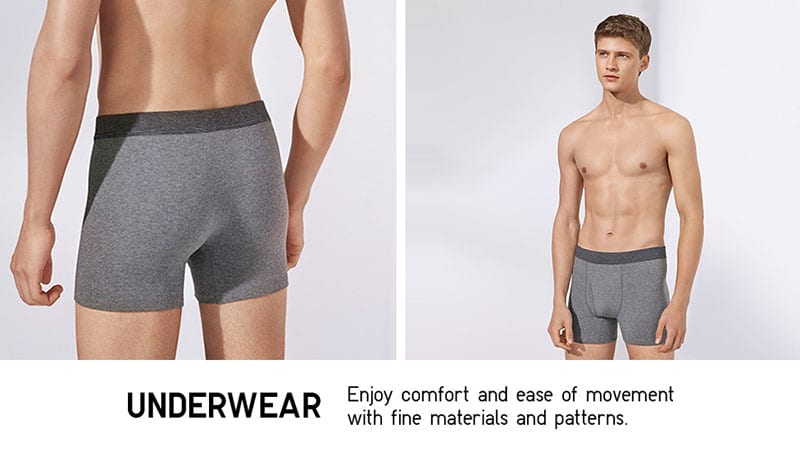 13. American Eagle
American Eagle provides another great alternative if you're after something fun and comfortable at a lower price point. Known for eccentric prints, their men's underwear line offers a good amount of support without being too tight. American Eagle stocks a range of fabric blends, such as jersey, poly and cotton made to support movement while either warming or cooling your lower body region.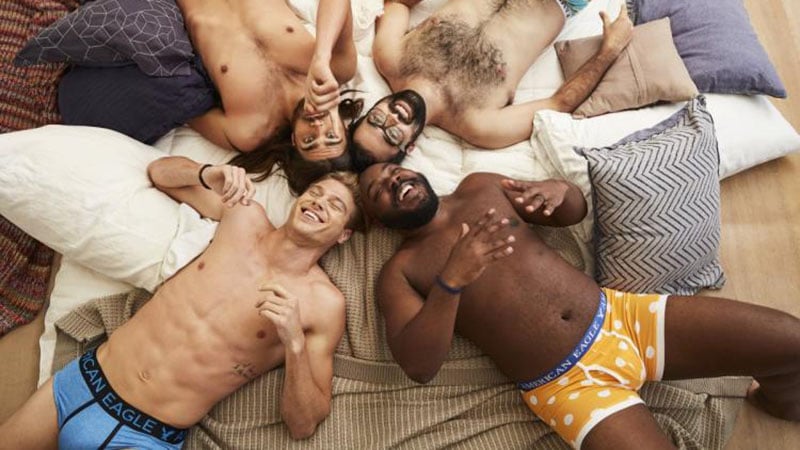 14. Exofficio
Exofficio has made it their task to provide men with performance underwear that supports the needs of the active adventurer. These lightweight briefs and boxers will keep you fresh and cool during your outdoor adventures. But that's not the best part; they additionally feature a UV protection and insect repellant to boost comfort and mobility during outdoor activities.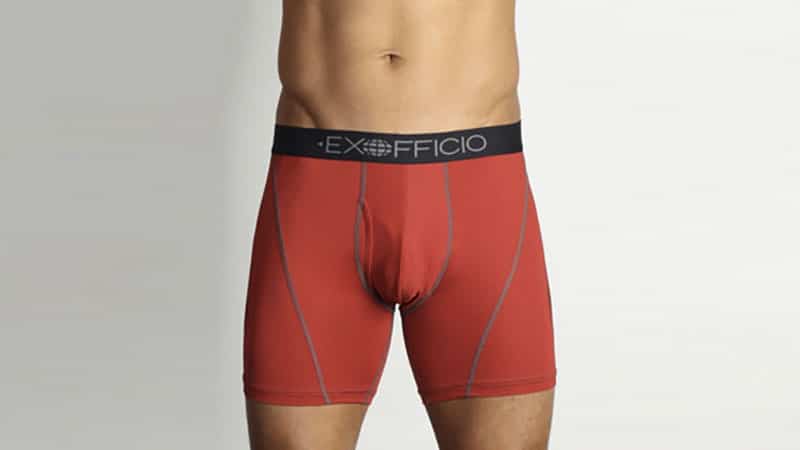 15. Duluth Trading
The folk at Duluth have made it their mission to provide maximum comfort for the working man by developing a stretchy yet supportive set that will keep you comfy and dry. Or how they like to put it: "No sweat, no stink. No pinch!"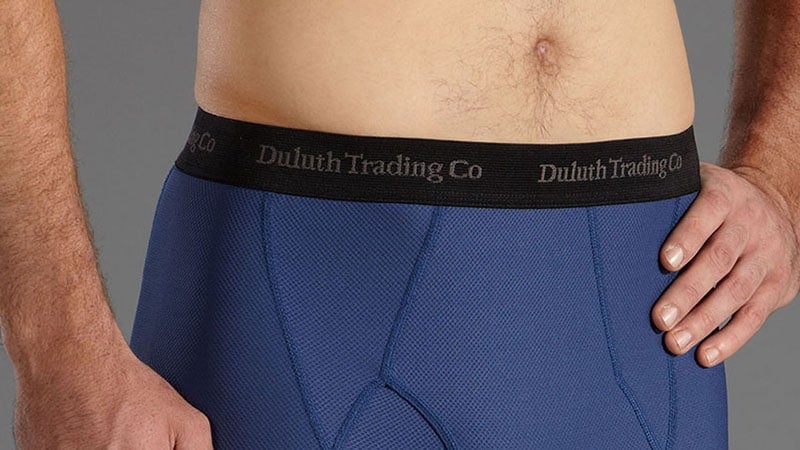 16. CDLP
CDLP is a brand that has its sights set on revolutionizing men's underwear. Developed in Sweden, the company was launched in 2016 and uses innovative processes. Their garments are constructed in Europe, using what they refer to as "future-oriented materials." These are comfortable and stylish pieces that are also breathable and moisture-wicking. There is a wide range of styles to choose from, including Boxer Briefs, Y-Briefs, performance underwear, and even Long Johns. Choose from classic colors like white and black to more adventurous options with navy, green, and burgundy. This is a brand you will want to add to your favorites list.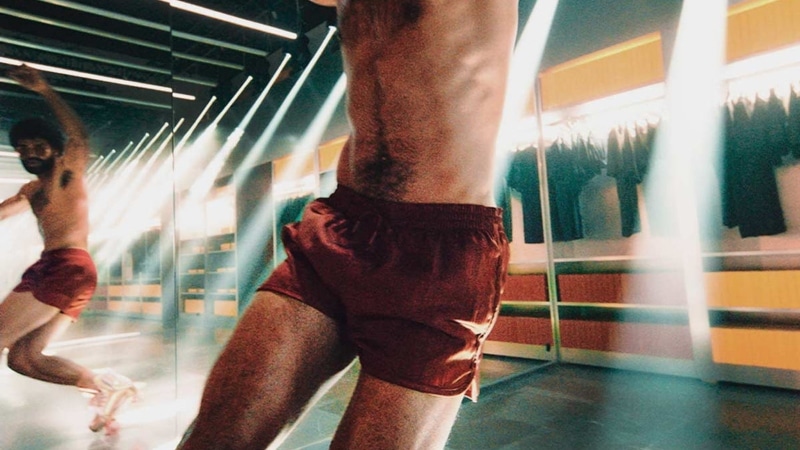 17. Versace
Versace doesn't need much introduction; it is a luxury Italian brand that has been thriving for decades. In addition to fashion-forward garments, Versace also makes men's underwear, which comes in a wide range of stylish prints and colors, featuring the Greca border and iconic Medusa logo. There is a cut to suit every man and their preference, from boxers and trunks to briefs and thongs. In addition to a comfortable fit, you will find underwear that you want to show off because these products also demand to be seen.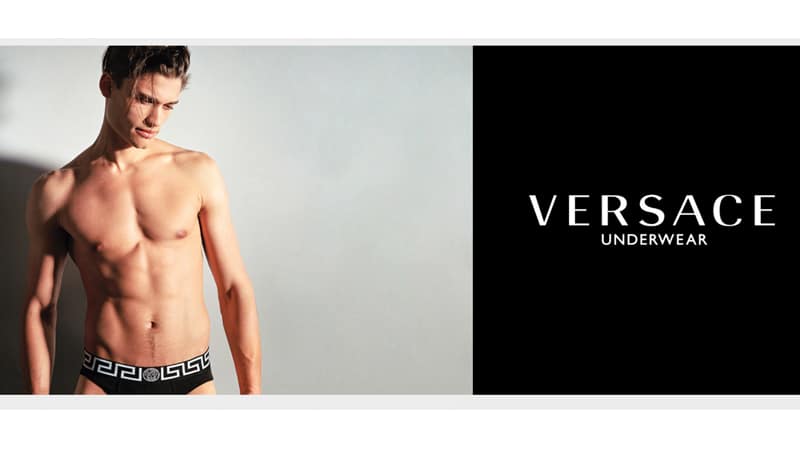 18. Balmain
Balmain is a luxury French fashion house, and you can expect nothing but the best from their underwear range. The designs are classic and straightforward, with the logo waistband and created in a range of neutral colors, including black and white. There are also pieces with an injection of color, including blue and red, making it great for men who want something different. With high quality in mind, this is reflected in the price tag. There is also a range of cuts and fits, including boxers and drawstring briefs.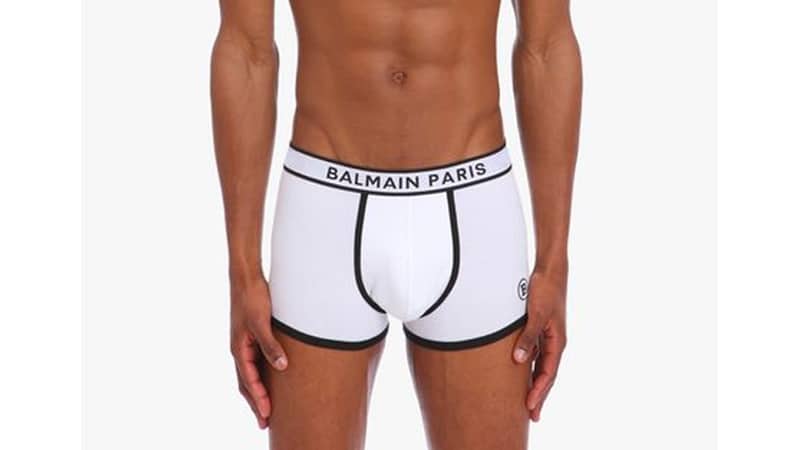 19. Off-White
Trendy and cool, Off-White is a brand to know. The luxury Italian brand was founded by legendary designer Virgil Abloh and brings you an impressive underwear range. Pieces feature the logo waistband and come in an interesting choice of colors, from classics like black and white to edgy yellow trims. You can also purchase them in box sets, making them ideal as a gift for someone you care about or for yourself.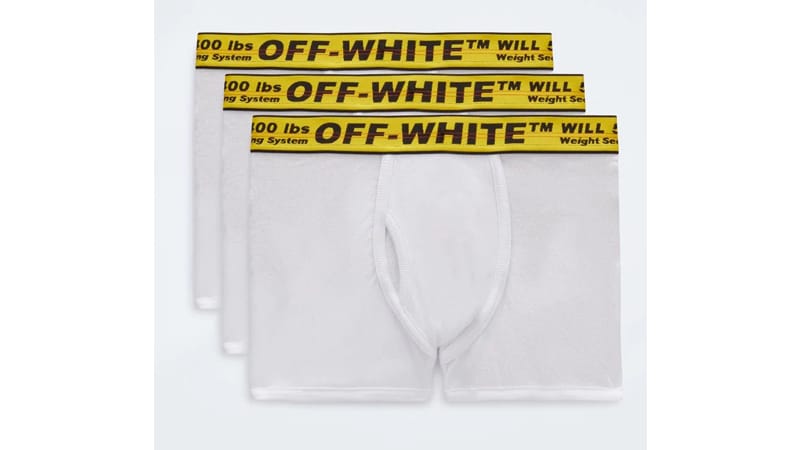 20. Dsquared2
If you're looking for funky, fresh designs, Dsquared2 is the place to go. The luxury brand is highly wearable and seems to understand what men want from their underwear. Their briefs and trunks are popular because of the design and the quality, made with a combination of cotton and elastane for comfort. There is a branded waistband, and colors include classics like black or, for the more adventurous, yellow or even see-thru.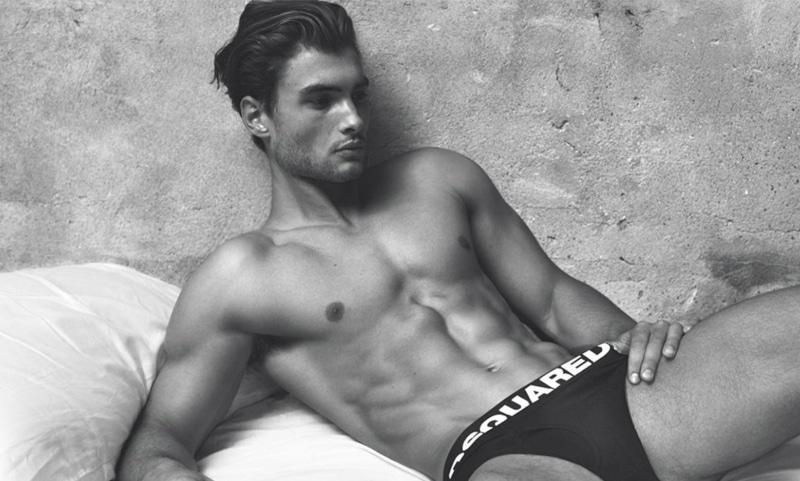 21. Moschino
Moschino is a luxury Italian brand designed to stand out from the crowd. Their clothes are loud and colorful, and you can expect the same from their underwear. This includes chain prints and their Teddy bear design. There are simple, classic styles, too, letting you mix and match between the basics and standout designs. This is a great place to shop for products that are different from the norm and let you express yourself, even if it is only with underwear.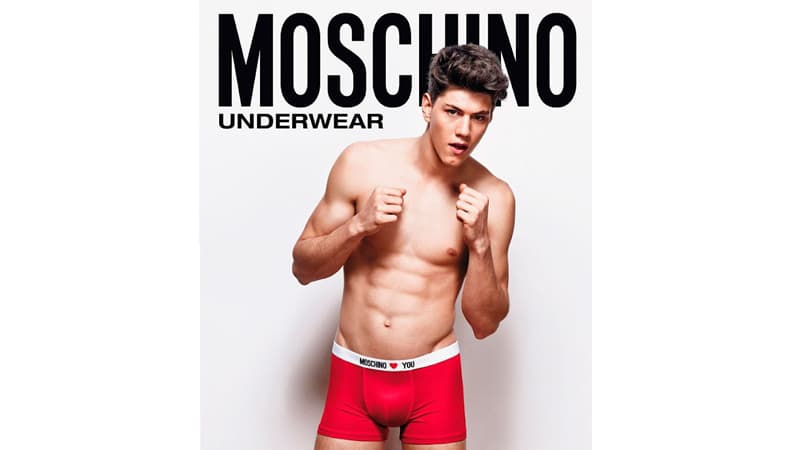 22. Karl Lagerfeld
Karl Largerfeld is a French luxury brand named after the late designer and longtime Chanel creative director of the same name. Here you will find a range of underwear to suit your tastes, for all occasions and preferences. With simple, muted colors and the iconic logo as the waistband, the designs are versatile and created with high-quality fabrics. This will ensure the utmost comfort. Choose from boxer shorts and trunks to stylish sleepwear.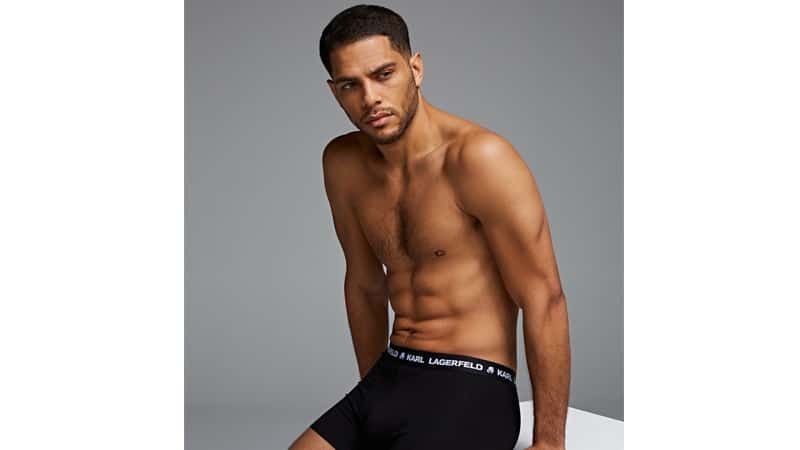 23. PAUL SMITH
British brand Paul Smith was founded in the 70s and has become a mainstay for men's fashion. The color combinations and use of stripes are what make this underwear stand out from the rest. There are also colorful prints, including dogs and mixed motifs. It is not classic, but it is cool and great for those who want bright underwear that makes them feel like they are expressing themselves; after all, great style starts with your underwear.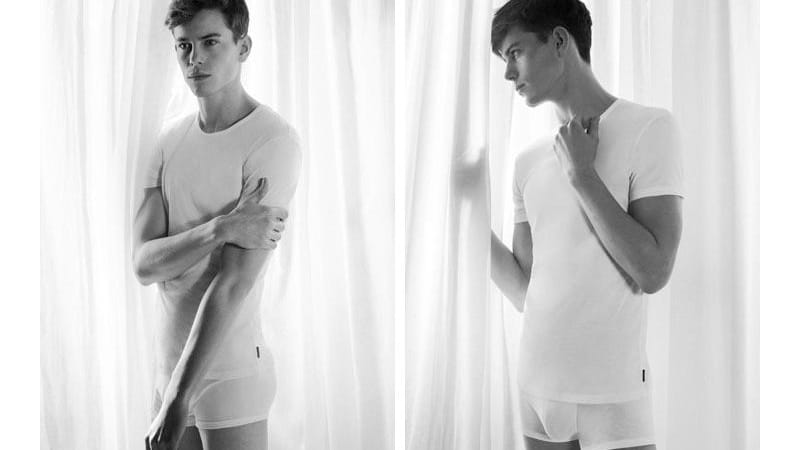 24. Philipp Plein
Philipp Plein is the eponymous brand founded by a German fashion designer of the same name. The brand was launched in 1998 and is known as one of the most popular options for luxury apparel. This includes underwear, designed to fit well but also to look good. The skull motif is used often, but there are also simpler styles with a logo waistband. Or, go bright and bold with dollar logos or tattoo-inspired artwork.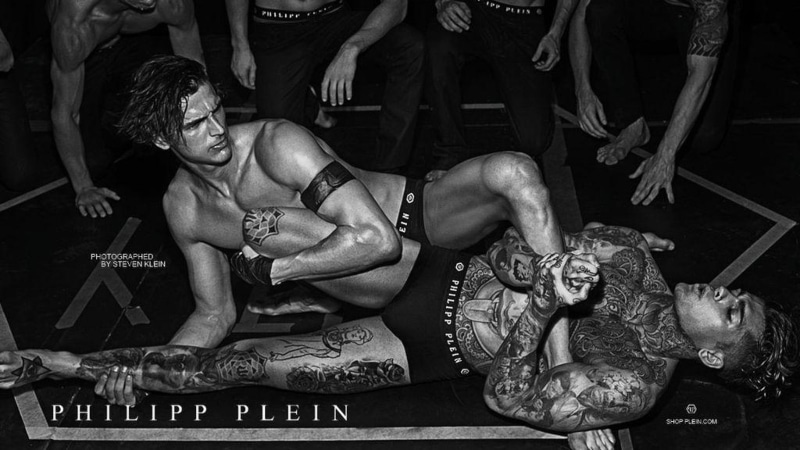 25. TOM FORD
Tom Ford is a luxury brand created by American fashion designer Tom Ford; he has also worked as creative director for Gucci and Yves Saint Laurent. His eponymous brand was created in New York in 2005 and is a fantastic place to shop for high-quality and stylish underwear. Choose from silk boxers in a wide range of fun prints like camo or hibiscus flowers, or unleash the animal within with leopard or zebra prints. Silk is a gentle fabric on the skin and luxurious, but you will have to take care of your undergarments by hand-washing only.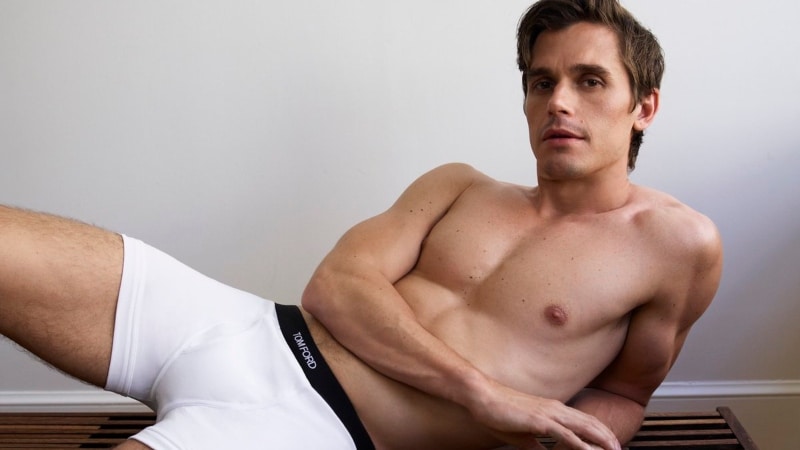 26. VETEMENTS
VETEMENTS is a luxury French fashion brand that creates everything from hoodies to underwear. Here you will find a range of styles and fits to choose from for every occasion. They are finished with a logo waistband in classic color combinations. These pieces may come with a hefty price tag, but if you are invested in your underwear, this could be the brand for you.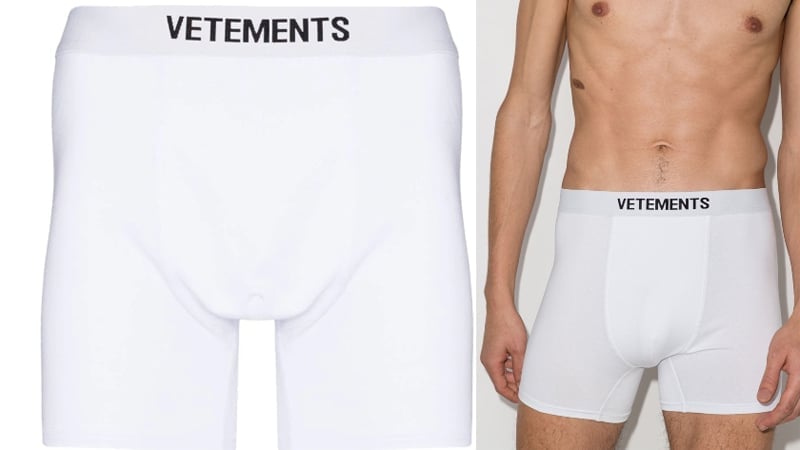 27. Organic Basics
Based in Denmark, Organic Basics is a newer offering to the market than some more established brands. Still, it is becoming a fast favorite because of its eco-friendly and ethically made garments. In addition, Organic Basics are more affordable than the luxury designer brands but do not compromise on quality, with items made to last. You can choose from a range of organic cotton pieces, including boxer styles and Long Johns. There is also an impressive range of sizes.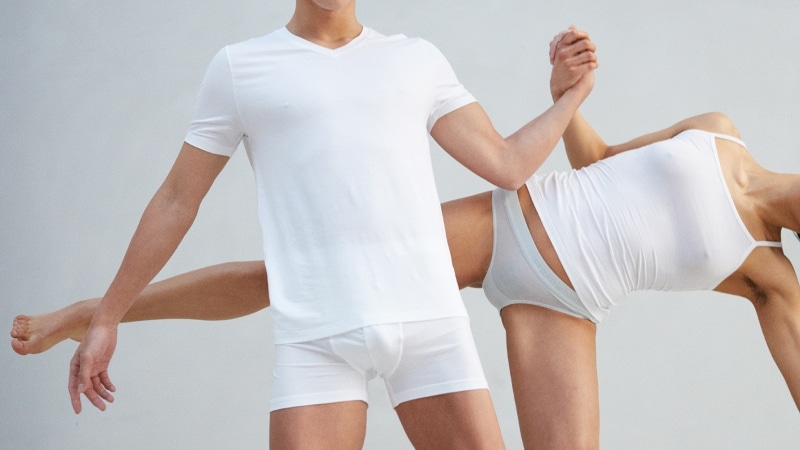 28. Schiesser
Schiesser is a German underwear company founded in 1875 by Jacques Schiesser. The brand's longevity is a testament to its popularity, and there is a lot of choices when shopping on this site. If you love the fit of boxer briefs or prefer the bikini brief style, there is something for every man. Available in various colors and sizes, the underwear is excellent quality, breathable and quick-drying, and uses an innovative hollow fiber technology. Plus, it is affordable!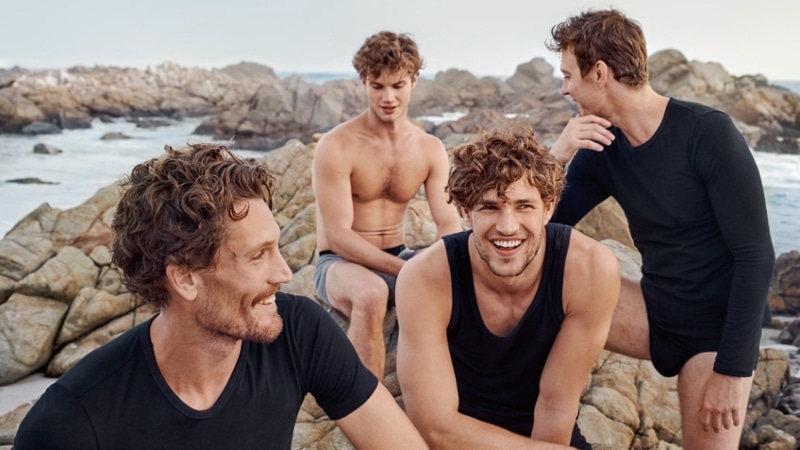 29. Sunspel
Sunspel has been in the underwear game since 1860 and has established itself as a must-have brand for men all around the world. The appeal of Sunspel is they have an impressive range of styles, colors, and fit; everything from pink poplin boxer shorts to white one button cuts. They also focus on high-quality materials, with underwear made from cotton fabrics for comfort and practicality. This gives you light and breathable underwear that looks good and feels great.
30. HOM
HOM is a brand that launched in Marseille, South of France, in the late 60s. The underwear is made for every occasion, and with a large selection of styles to choose from, you can find the look and fit that best suits you. We mean it when we say choice; think quirky but masculine, from leopard print micro briefs to bright boxer briefs. In addition to the look of the products, they are also affordable and of great value.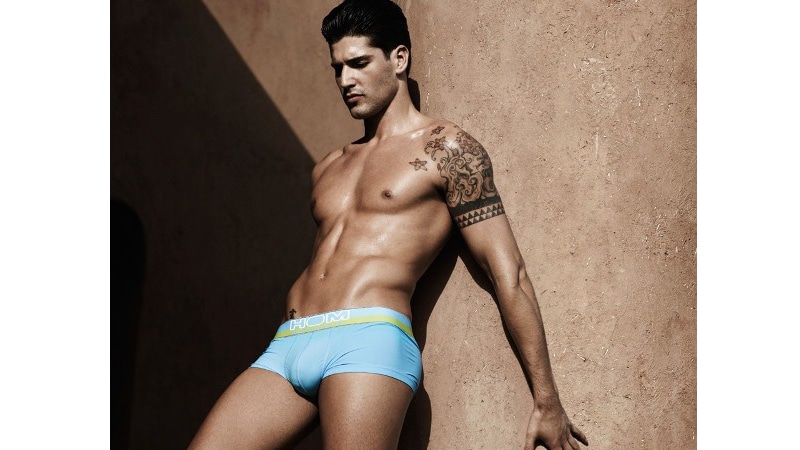 FAQs
Which underwear is best for men?
There are several men's underwear brands to choose from, depending on your style preference and price point. These include well-known options like Calvin Klein, Versace, Dsquared2, which spend time and money on their stylish advertisements, to lesser-known brands that are more affordable and just as great. When determining the best underwear, consider the sizing, fit, and range of colors and prints available to you. It is also advisable to choose a fabric that is breathable and moisture-wicking.
What is the most comfortable male underwear?
The right fit for your underwear is essential. It is also important to consider several factors, including the style and the fabric used to create the design. You want to pick something with temperature control that is breathable and moisture-wicking. Cotton is a good choice and one of the most popular options. Also, consider the waistband and whether it has stretch or has any tags or pieces of fabric that will rub against the skin during the day.
What is the most popular style of men's underwear?
When it comes to men's underwear, there is no one style that suits all. There is a wide range of cuts to choose from, allowing you to find the perfect fit and something that best reflects your taste. The styles include boxer briefs, boxer trunks, Y-briefs, boxer shorts, and thongs. However, boxer briefs are the most popular; they also fit well under clothing and are considered to look best.
Should guys wear tight or loose underwear?
Whether you wear tight or loose underwear is down to your personal preference; however, it is advisable not to wear anything too tight or too loose. You want to find a fit that is comfortable and not restrictive. You do not want it to leave red marks on the skin, and very tight underwear can also result in infection and irritation.
SUBSCRIBE TO OUR NEWSLETTER
Subscribe to our mailing list and get interesting stuff and updates to your email inbox.