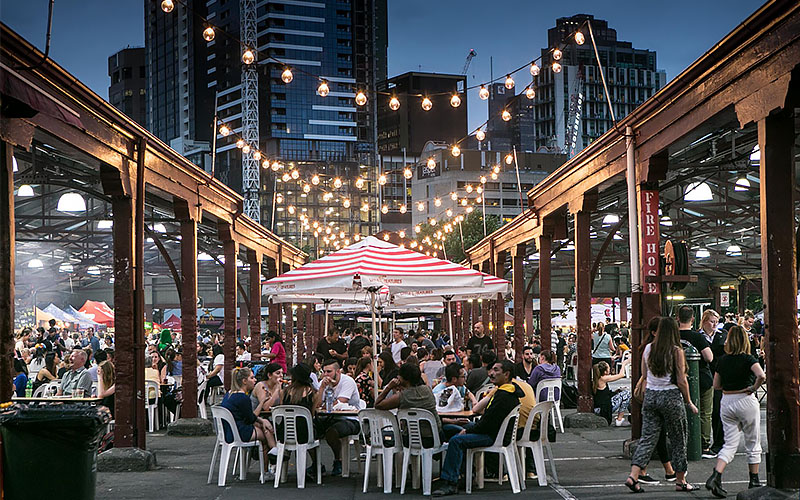 As the cold sets in across Melbourne, leaving the warmth and comfort of your home on nights and weekends may be the last thing you feel like doing, but it's exactly what you should do. With so many great activities and events taking place, you'd be crazy to sit at home and simply watch them pass by. So grab a coat and fight those winter blues with a healthy dose of fun. Whether it's dancing the night away to jazz music, discovering international cuisine at the market, or grabbing a drink with a dinosaur, this list of things to do is the perfect guide to help you beat the chill and have your best winter ever.
1. 200 Years of Australian Fashion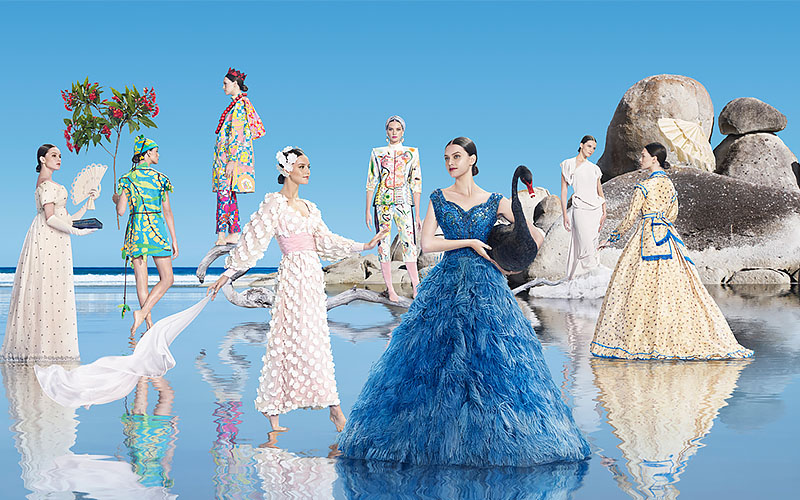 Brush up on your history of Australian fashion with a trip to the Ian Potter Centre this winter. Peruse incredible garments that date back as far as the 1800s alongside contemporary designs that have helped shape the industry today. With over 120 works from more than 90 designers, this exhibition will inspire and enchant you with its array of unique and beautiful designs.
When: Now – July 31st
Time: 10.00am – 5.00pm
Where: The Ian Potter Centre
Website: www.ngv.vic.gov.au
Cost: $15
2. Good Food and Wine Show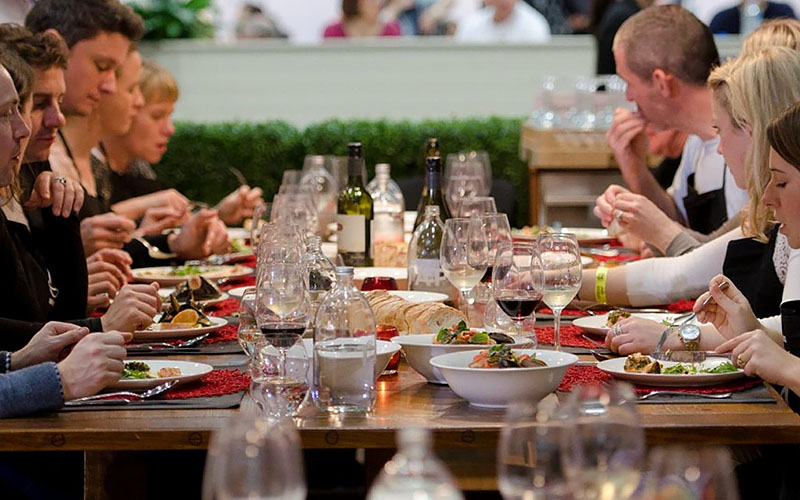 Get down to the Melbourne Convention and Exhibition Centre this weekend for the annual Melbourne Good Food and Wine Show. Let your taste buds run wild as you sample the best food and beverages that Australia has to offer. Featuring hundreds of local and international exhibitors alongside celebrity chefs and live cooking demonstrations, this show will inspire you to get busy in the kitchen.
When: June 3rd – June 5th
Time: 10.00am – 6.00pm Friday & Saturday, 10.00am – 5.00pm Sunday
Where: Melbourne Convention and Exhibition Centre
Website: www.goodfoodshow.com.au
Cost: From $24
3. Queen Victoria Night Market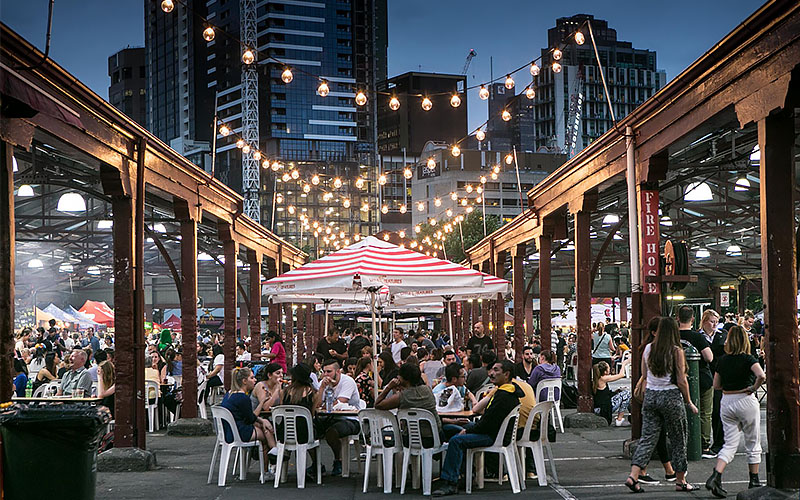 Keep yourself warm this winter with some hot food and mulled wine at the Queen Victoria Night Market. Taking place every Wednesday night from now until the end of August, the Night Market is a great reason to get out and about during winter. Bring a group of friends and sample a range of cuisines while sitting around a crackling fire, taking in some live entertainment and shopping the artisan stalls.
When: Wednesdays, now – Aug  31st
Time: 5.00pm – 10.00pm
Where: Queen Victoria Market
Website: www.qvm.com.au
Cost: Free
4. Melbourne International Film Festival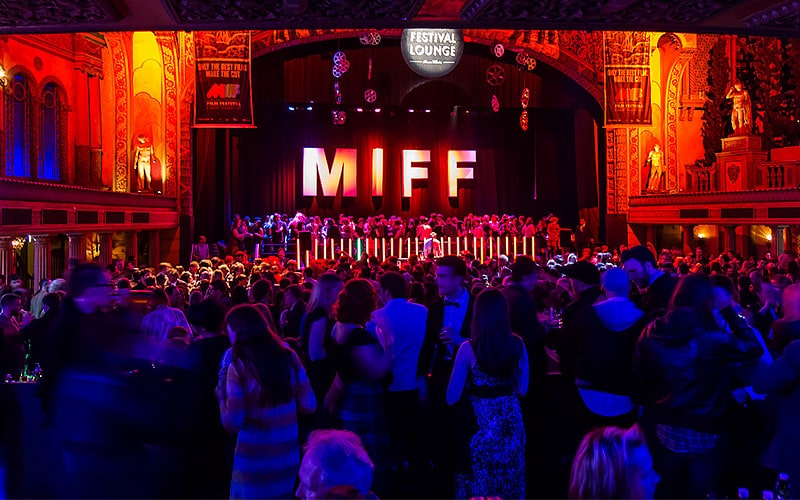 Give the couch a rest and catch a flick in the heart of Melbourne this season. Choose from a range of movies and documentaries on offer from the Melbourne International Film Festival at various key locations across the city. As one of the oldest film festivals in the world, this is an iconic Melbourne event that should be experienced by all, so grab the popcorn and get ready for a night at the cinema.
When: July 28th – Aug. 14th
Time: See website
Where: Various venues across Melbourne
Website: www.miff.com.au
Cost: See website
5. Winter in Fed Square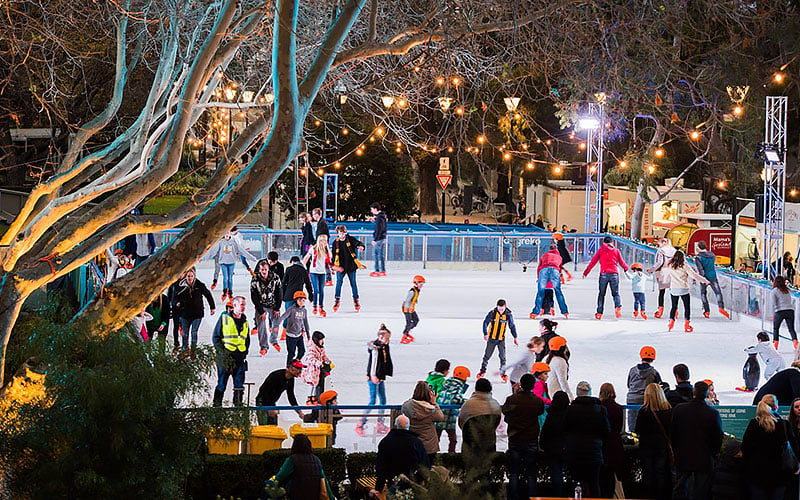 Make the most of the cold weather and experience Winter in Fed Square this June and July. Grab a pair of skates and carve up the ice on the outdoor river rink or enjoy a vibrant mix of art, music and performance each night with The Light in Winter program. Cap it all off with the Solstice Celebration on July 18 which features live music, roving performances and pop-up food carts.
When: Now – July 17th
Time: Open 24 hours
Where: Federation Square
Website: www.edsquare.com
Cost: Free
6. Open House Melbourne Weekend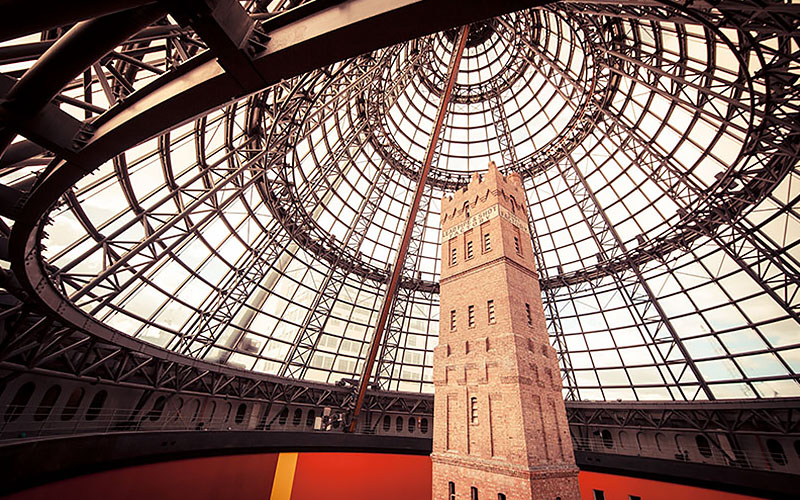 Connect with the city of Melbourne at the Open House Weekend on July 30 and 31. Explore and tour prominent buildings, houses, infrastructure and landscapes across the city with this free event. View interesting design and unique architecture as you see the places that have created the foundation of Melbourne. Get up close and personal with the spaces that illustrate the city's history, reflect how it's residents live and give insights into its future.
When: July 30th and 31st
Time: 10.00am – 4.00pm
Where: Various venues across Melbourne
Website: www.openhousemelbourne.org
Cost: Free
7. Degas: A New Vision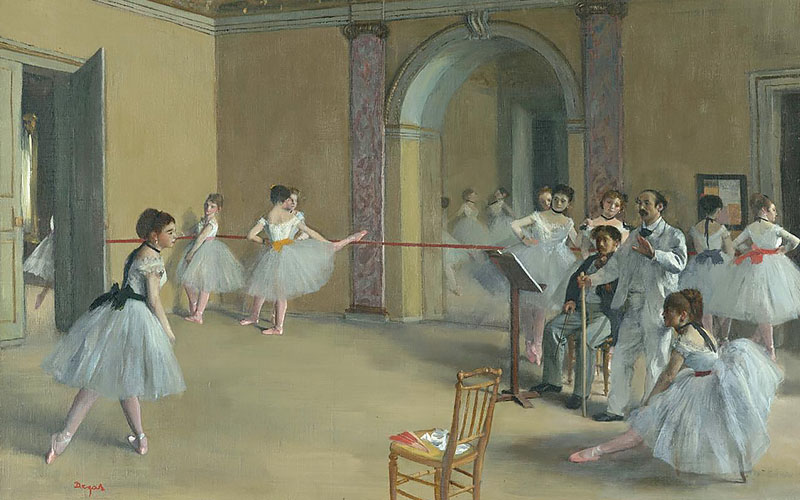 As part of the annual Melbourne Winter Masterpieces series, the National Gallery of Victoria is exhibiting the works of legendary artist, Edgar Degas. Titled 'Degas: a New Vision', the exhibition will showcase more than 200 works from the French artist. Visit the gallery for yourself and be impressed with Degas's extensive range of excellent works which span across categories from painting and drawing to prints and sculptures.
When: June 24th – Sept  18th
Time: 10.00am – 5.00pm
Where: National Gallery of Victoria
Website: www.ngv.vic.gov.au
Cost: $28
8. Melbourne International Jazz Festival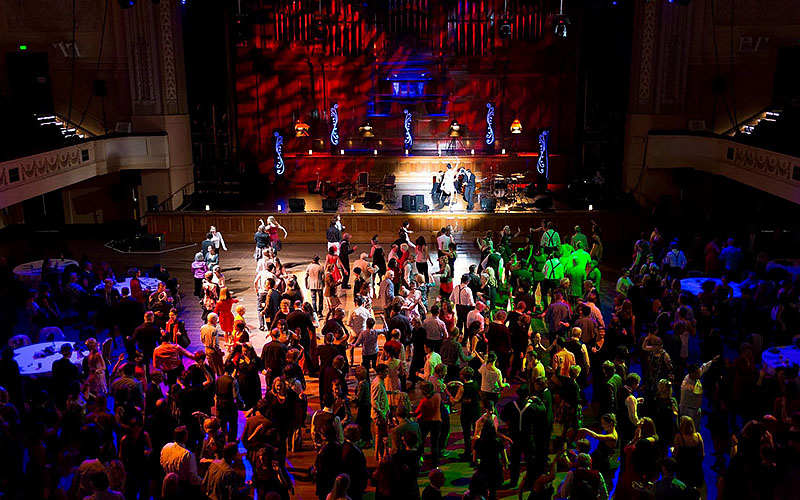 Whether you're a jazz enthusiast or a first-time listener, The Melbourne International Jazz Festival is a guarantee of a good time. The annual, world-class event will have you tapping your feet in no time with a program that features modern masters of jazz, club sessions, late-night art parties, and more. Catch shows featuring Australian and international music stars at concert halls, art venues and jazz clubs throughout the city for some unforgettable evenings.
When: June 3rd – June 12th
Time: See website
Where: Various venues across Melbourne
Website: www.melbournejazz.com
Cost: See website
9. The Sound of Music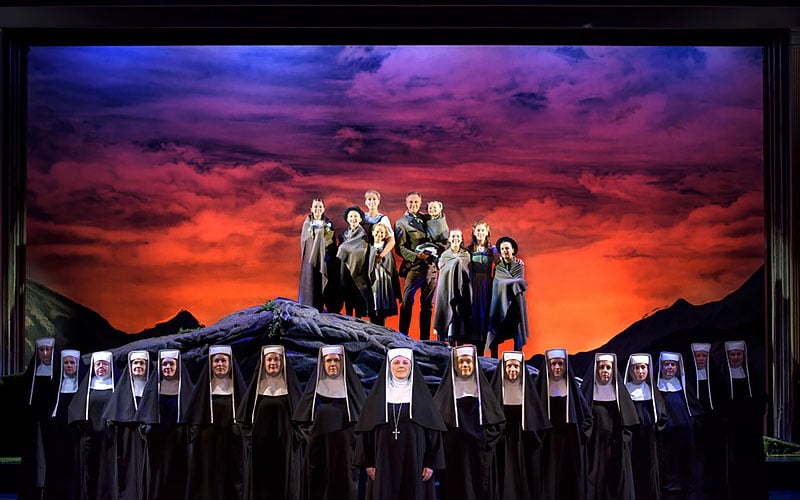 Experience all the glory of the film live when you catch the stage production of The Sound of Music. Be captivated by your favourite songs as you follow the story of the von Trapp family's real journey across the mountains. The critically acclaimed production is now showing at the Regent Theatre, following a record-breaking run at the London Palladium.
When: Now – July 31st
Time: See website
Where: Regent Theatre
Website: www.soundofmusictour.com.au
Cost: See website
10. Scorsese Exhibition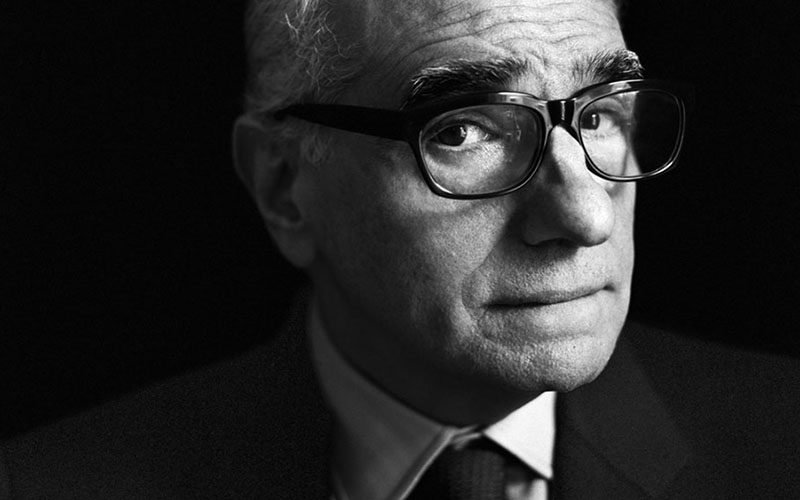 Martin Scorsese is one of the most influential film directors of our time. Get inside his head and experience his world with the Scorsese exhibition at ACMI. Featuring countless objects and a rich selection of footage from his work in film, documentary and television, this exhibition makes the perfect outing for any Scorsese fan. Whether you like Taxi Driver, Goodfellas, The Age of Innocence or The Wolf of Wall Street, you'll enjoy seeing what ACMI has to offer.
When: Now – Sept  18th
Time: 10.00am – 5.00pm daily, 10.00am – 9.00pm Fridays
Where: ACMI
Website: www.acmi.net.au
Cost: $25
11. Docklands Winter Fireworks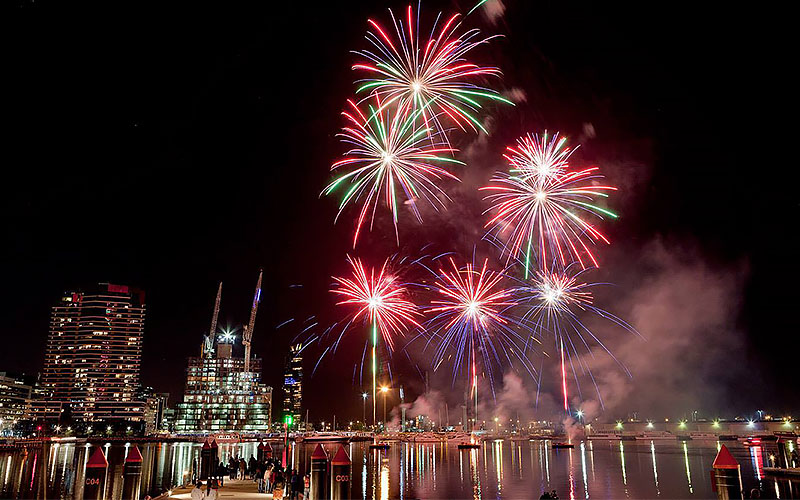 Kick off your winter weekends with regular Friday night fireworks in Docklands. Taking place throughout the months of July and August, Docklands waterfront will be hosting the free displays that will light up the night's sky. With fireworks commencing at 7.30pm  there's plenty of time to grab some dinner beforehand and a drink afterwards at one of the many restaurants in the area.
When: July 1st – Aug 26th
Time: 6.30pm – 8.30pm
Where: Docklands Waterfront
Website: www.thatsmelbourne.com.au
Cost: Free
12. Swan Lake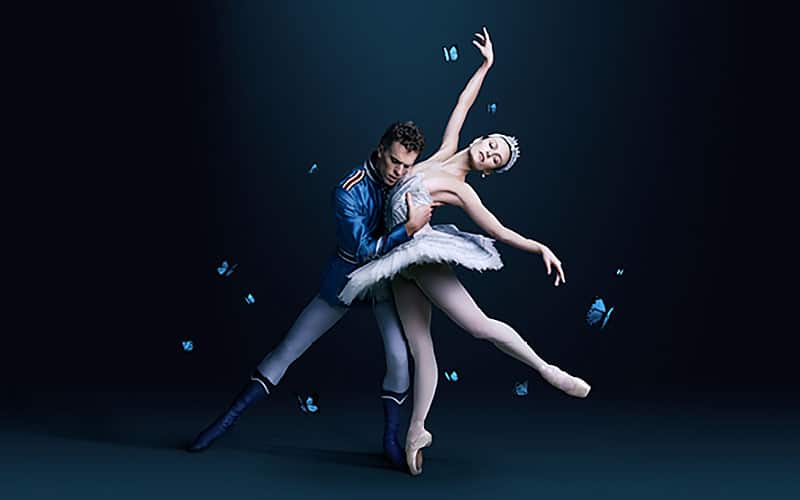 After completing shows in both Sydney and Adelaide, the Australian Ballet now brings its standout performance of Swan Lake to the Arts Centre Melbourne. Pick up some tickets and experience a perfect night of dance with this bewitching production. The enchanting tale of intimacy and betrayal will have you captivated from start to end for a magical evening.
When: June 7th – June 18th
Time: See website
Where: State Theatre, Arts Centre Melbourne
Website: www.artscentremelbourne.com.au
Cost: $42 – $182
13. Melbourne Writers Festival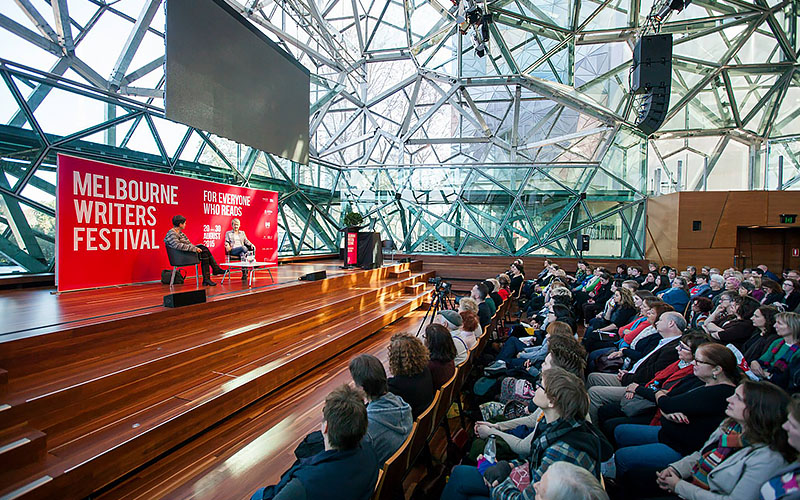 Calling all book lovers, readers, writers and thinkers. The Melbourne Writers Festival is a winter celebration of all things literacy. See writers from Nobel prize winners to mega-star bloggers share their insights, ideas and talent as part of this packed schedule of events. Including storytelling, conversations and discussions, intellectual debates, educational programs, live performances, and music and art events, this festival has something for anyone and everyone who reads.
When: Aug. 26th – Sept 4th
Time: See website
Where: Various venues across Melbourne
Website: ww.mwf.com.au
Cost: From free
14. Jurassic Nights in June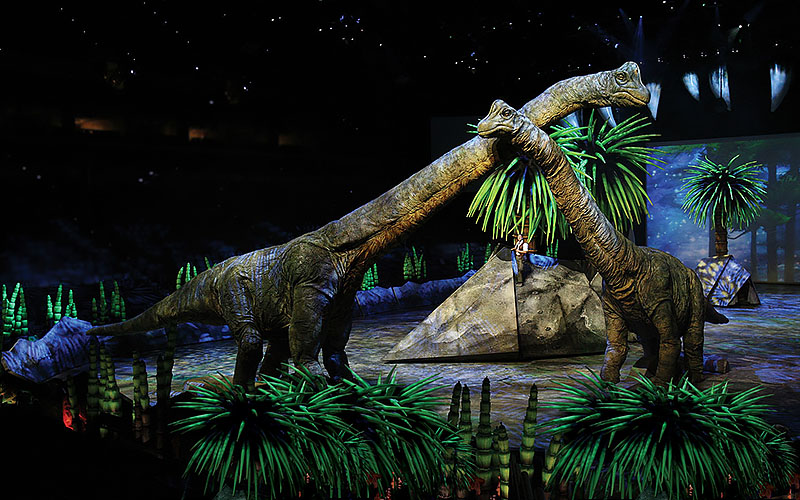 Looking for an exciting date idea? Spend a Friday night this June at the Melbourne Museum, grabbing drinks with dinosaurs. Jurassic Nights in June is a unique event that allows you to experience the wonder of your youth in an adult setting. Sip drinks and dance to the DJ before exploring the museum's Jurassic World exhibition, based on the blockbuster film.
When: Fridays, June 3rd – June 24th
Time: 6.00pm – 9.00pm
Where: Melbourne Museum
Website: www.museumvictoria.com.au
Cost: $34
15. The Dressmaker Costume Exhibition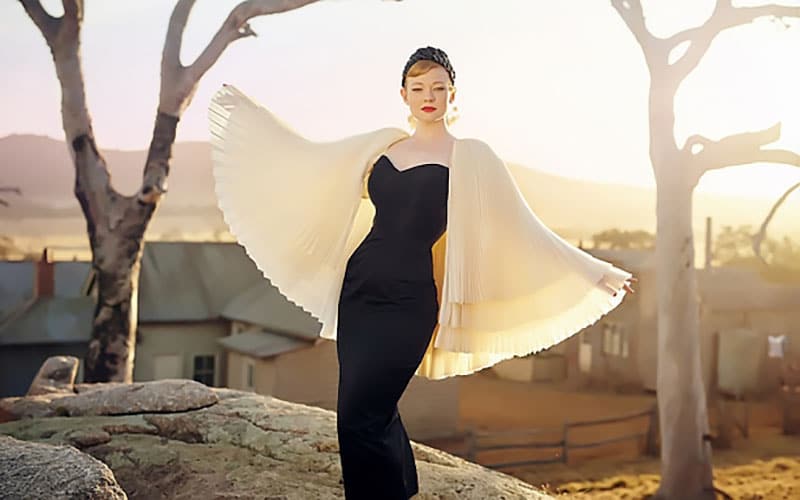 If you love film and fashion, pay a visit to the suburb of Elsternwick this season and allow the iconic Rippon Lea Estate to immerse you in the world of The Dressmaker. The recent film is the subject of the estate's latest exhibition which features a range of costumes from the movie. The stunning designs, worn by Kate Winslet and the cast, will charm you with their details and transport you back in time to the 1950s.
When: Now – July 31st
Time: 10.00am – 4.00pm
Where: Rippon Lea Estate, Elsternwick
Website: www.ripponleaestate.com.au
Cost: $20
16. Mind Body Spirit Festival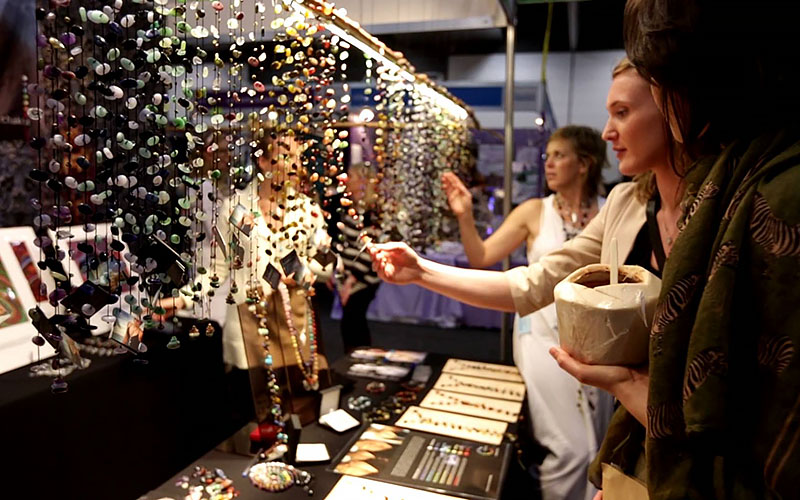 Don't get stuck at home this Queen's Birthday long weekend. Instead, head to Australia's largest health, wellbeing and natural therapies event at Melbourne Convention and Exhibition Centre, South Wharf. The Mind Body Spirit Festival features endless exhibitors showcasing a range of products and services. Take in a meditation session, eat delicious health-food, attend inspirational seminars, or even book in for a psychic reading at this unique event.
When: June 10th – June 13th
Time: 10.00am – 7.00pm
Where: Melbourne Convention and Exhibition Centre
Website: www.mbsfestival.com.au
Cost: From $15
SUBSCRIBE TO OUR NEWSLETTER
Subscribe to our mailing list and get interesting stuff and updates to your email inbox.