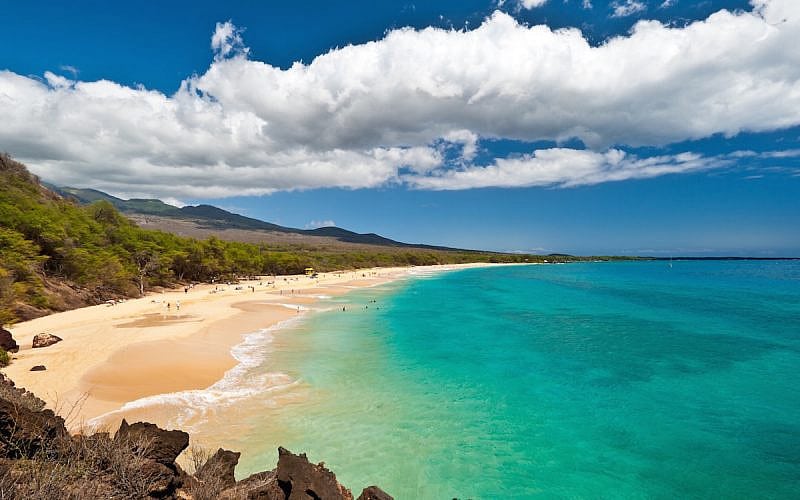 When it comes to beach vacations, Hawaii is one of the best spots in the world. In particular, its second-largest island, Maui is a true paradise that features several sandy shores any tourist would be lucky to visit. So, if you're seeking a relaxing, sun-filled holiday, look no further. Of course, while there, you'll undoubtedly want to visit the very best of this island's pristine beaches. Thankfully, we've created a helpful list to ensure you get the most out of your Hawaiian escape. So pack the sunscreen, because these are the best beaches in Maui you need to visit.
1. Honolua Bay
The legendary Honolua Bay is one of the most beloved beaches in all of Hawaii. 20 minutes north of the historic town of Lahaina, this vibrant bay is known as one of the most beautiful and colourful coasts in all of the Hawaiian islands. It is equally as popular with surfers during winter as it is with swimmers and snorkellers over summer. Boasting stunning sunsets, tourists also have the chance to head off on a snorkelling cruise at this stunning location. It's also a conservation district and features several natural hiking trails.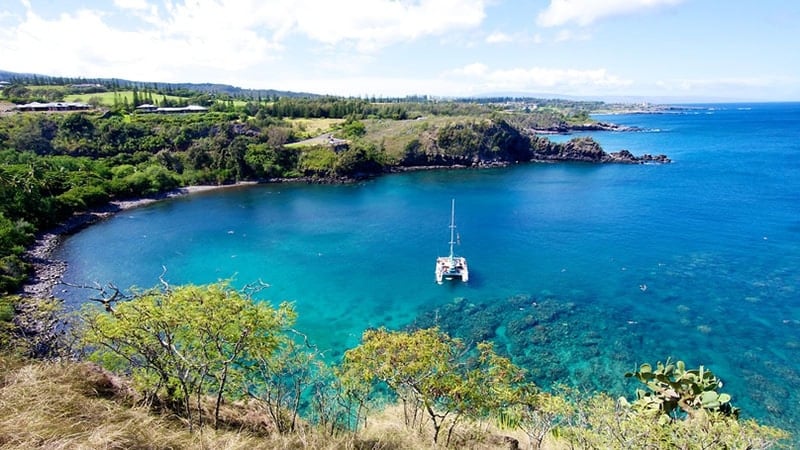 2. Hamoa Beach
Famed for its lush green plant life, Hamoa Beach sits surrounded by rugged black lava cliffs. This half-moon shaped beach has grey sand stretching 900 feet, rolling into clear, blue waters. Hamoa is especially popular among tourists because it's ideal for water activities. The water is calmer on the left side, which makes it perfect for snorkelling, while the right side has some fantastic surf breaks during the winter months.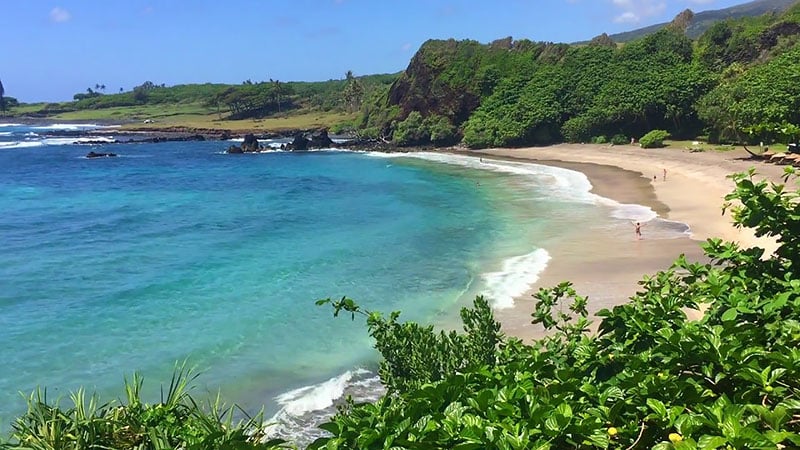 3. Olowalu Beach
Nicknamed Turtle Reef, Olowalu Beach is home to a vast number of stunning green sea turtles and 20 other species of marine life. If you're not already booking your flights and picking out snorkelling gear, it also features the most diverse reef system in the state, stunning brown sandy shores and perfect conditions all year round. The calm and clear waters provide snorkellers with some of the best underwater views Hawaii has to offer. The only downside is there are no facilities or lifeguards stationed in the area. So, you may want to avoid this beach if you have kids or aren't a strong swimmer.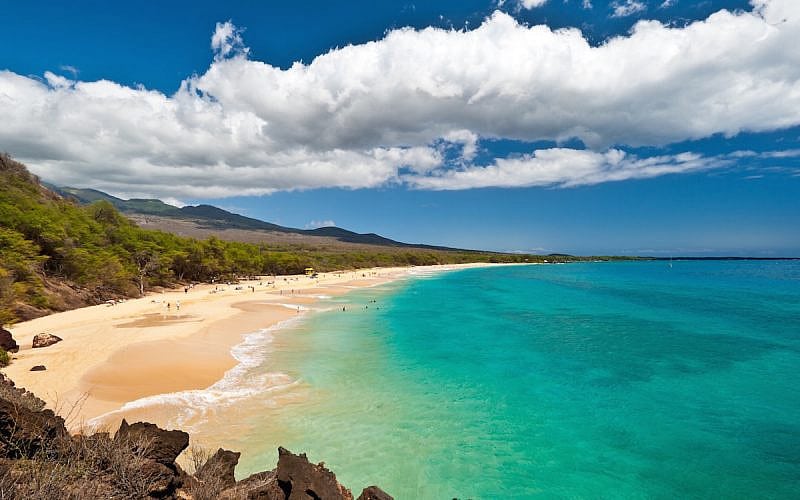 4. Kapalua Bay Beach
Nestled amongst protective and shady palm trees, Kapalua Beach has been recognised as one of Maui's best beaches by numerous travel publications and bloggers. The crystal clear waters draw huge crowds of locals and tourists alike. Its gentle swell makes it a particularly popular destination for families. It boasts several natural water pools for children to search for sea creatures while also offering activities, such as boogie boarding and scuba diving. If you happen to visit during winter, you may even be able to spot whales migrating in the deeper waters.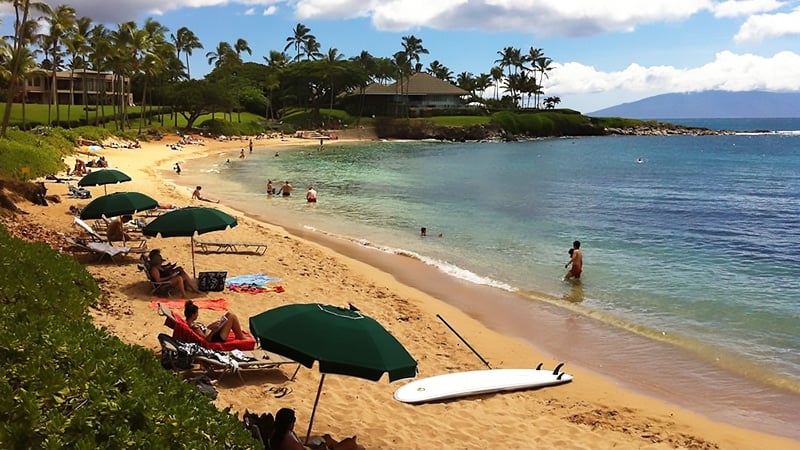 5. Makena State Park Beach
Also known as the Big Beach, Makena Beach is renowned for its massive shore breaks and vast cliff landscape. With its picturesque mixture of white and orange sand and remarkable views of Kahoolawe and Molokini, it is highly regarded as one of the most beautiful beaches in Maui. As well as taking in the stunning scenery, tourists can also try body surfing and skim boarding. The beach's inclined shoreline makes it particularly great for these kinds of activities. Due to the powerful swell and lack of reefs, snorkelling and leisure swimming are not encouraged here.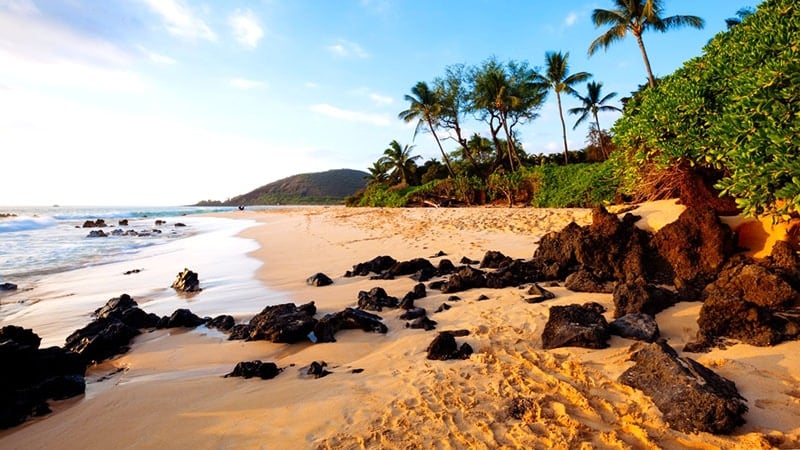 6. Napili Bay Beach
Known for its beautiful sunsets and golden sands, Napili Bay Beach is located a stone's throw from the Napili Kai Resort. It offers ideal swimming and snorkelling conditions all year round. While there, you may even be lucky enough to spot a monk seal basking in the sun. However, we'd suggest keeping your distance, these creatures can be a little firey. Most of the beach's facilities are reserved for guests of the nearby resorts, but public access is allowed from specific entry points.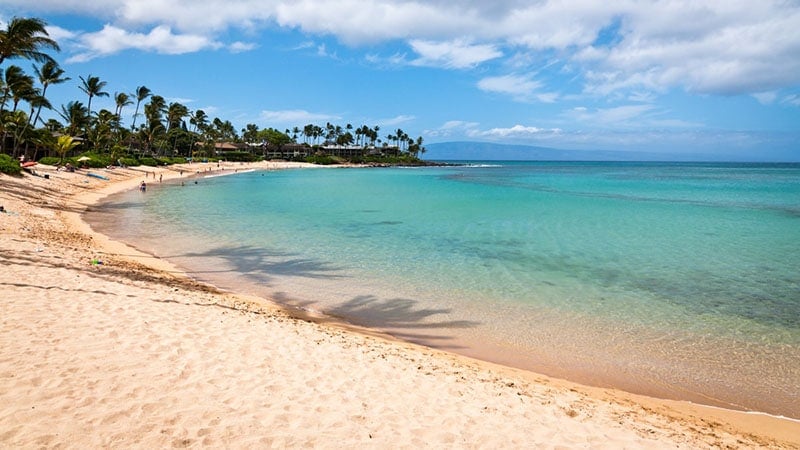 7. Wailea Beach
Known for its golden sandy shores, Wailea Beach sits close to several high-end resorts, such as the world-famous Four Seasons and Grand Wailea Resort. With paved paths offering easy access to this ocean oasis, you can expect crystal clear waters as well as a few cheeky cocktail bars scattered along the beachfront.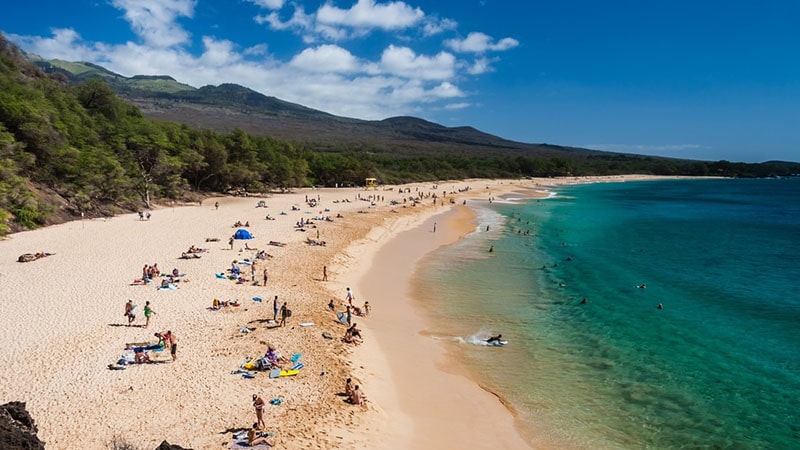 8. Ka'anapali Beach
The soft sand of Maui's Ka'anapali Beach slopes in the dazzling clear ocean, which is always warm and inviting. As well as endless sunshine, this beach boasts a range of fun water activities like parasailing, boogie boarding, surfing, and stand-up paddle boarding. It is also located a short walk from some of the city's hottest bars, restaurants and shops if you need to escape the sun.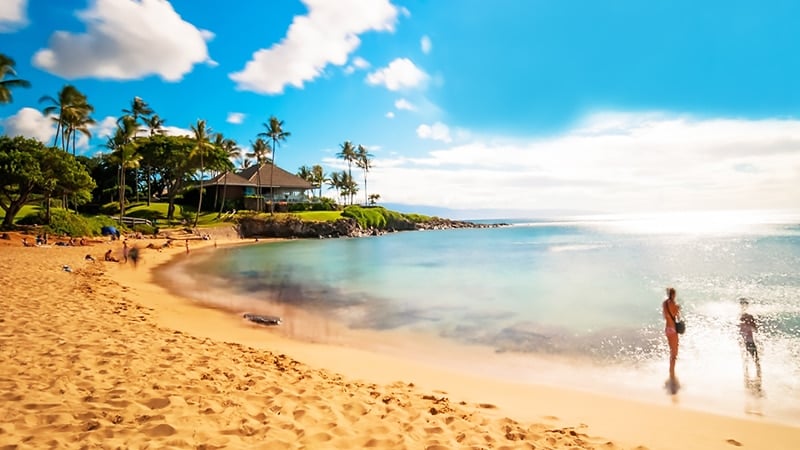 9. Keawakapu Beach
Situated between Kihei and Wailea, the small Keawakapu Beach offers a secluded getaway for tourists looking to escape the hustle and bustle of the city. The picturesque area boasts ideal swimming conditions all year round and an underwater reef for snorkelling. It's also a great spot for stand-up paddleboarding.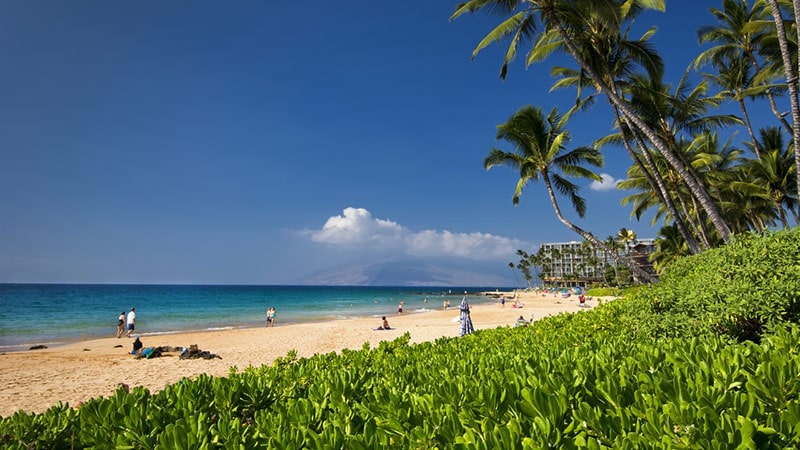 10. Kahekili Beach Park
Mornings at Kahekili Beach Park can be spent swimming and snorkelling in the calm, pristine waters. Afternoons can be a little windy, so it's best to take a dip earlier in the day. However, this beach does have one of the most beautiful sunsets Maui has to offer. So, bring a chair and have your dinner on the bay while taking in the stunning evening show.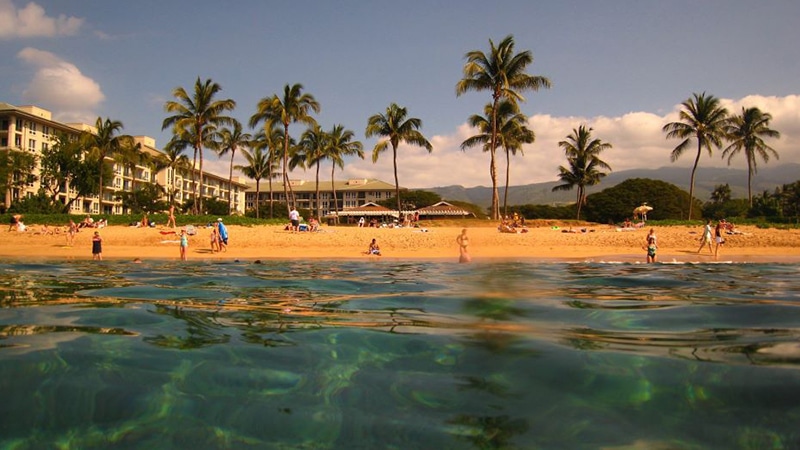 11. Mokule'ia Bay Beach
Mokule'ia Bay Beach is a beautiful destination and one of Maui's most popular tourist spots. Surrounded by towering cliffs, cascading rocks and greenery, this little white sandy beach sits at the bottom of 87 steps carved into the land. The trees offer a lot of shade, so it's easy to escape the heat once you're tired of swimming. Mokule'ia is also a protected marine reserve, so it makes for an exciting snorkelling destination.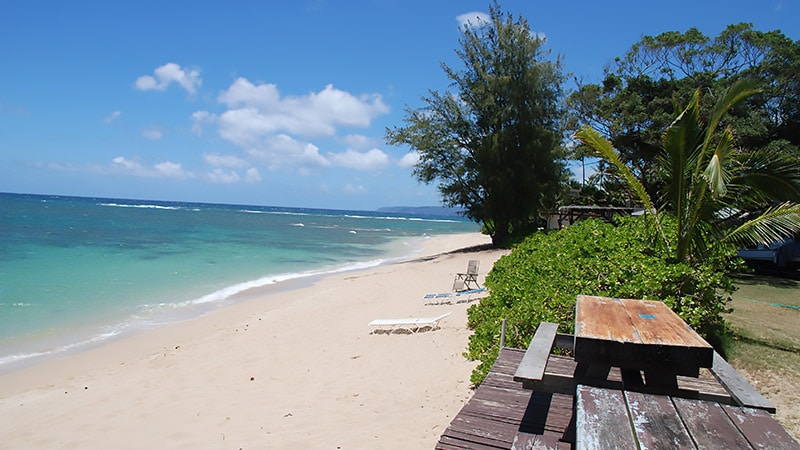 12. D.T. Fleming Beach Park
Just north of the famous Ritz-Carlton hotel sits D.T. Fleming Park. It is a trendy tourist destination for those who love to swim and snorkel and features beautiful, scattered Ironwood trees. As well as being stunning to look at, they also provide beachgoers with plenty of shade, which is a welcome change in sunny Maui. The big swell and shore breaks make D.T. Fleming Beach Park especially popular with surfers and bodyboarders during the winter months.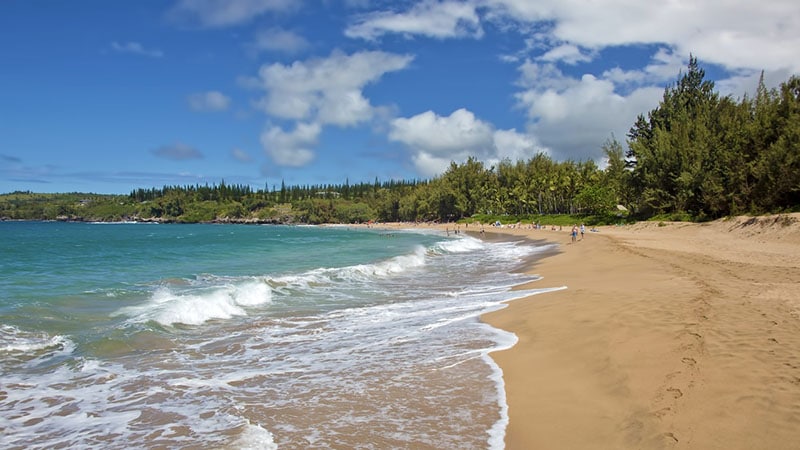 13. Baldwin Beach Park
Baldwin Beach Park is the ideal spot if you're seeking a little peace and quiet on your vacay. It boasts a long stretch of golden sand and scattered palm trees yet doesn't draw the same crowds as some of the other best beaches in Maui, possibly because it can get a little windy, which does affect swimming conditions. As such, it's a better choice for a secluded day of sunbathing. But don't worry, if you do want to take a dip there is a small cove shielded by rocks where the wind is kept out. There is also a protected saltwater lagoon located on the west side of the beach.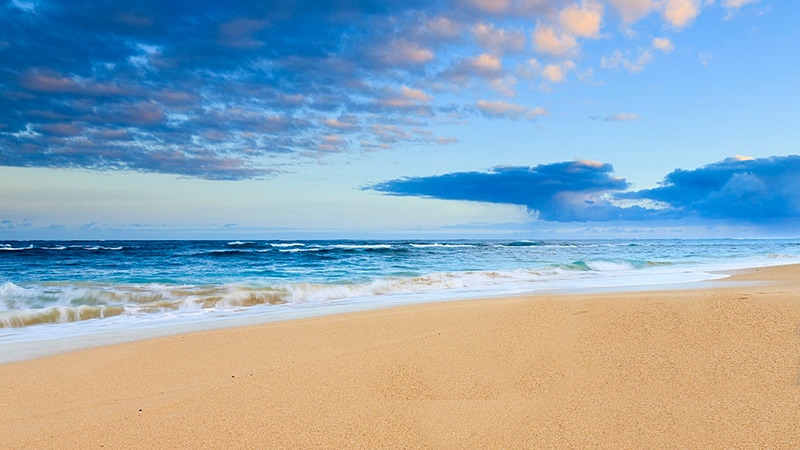 14. Kamaole Beach Park I, II and III
Kamaole Beach Park is divided up into three beach districts; each has stunning surrounds, snorkelling, surfing and clear waters. Kamaole I is the largest and arguably the nicest of the three beaches. It offers white sandy shores and the best swimming conditions. The crescent-shaped coast also has a green grassy area, which is perfect for picnics. Slightly further south sits Kamaole II, which is just under a third of a mile long. It also has excellent swimming conditions but is just a tad smaller than number one. And last but not least, Kamaole III is the smallest option and very different from its bigger siblings. Instead of soft white sand, this bay has rocky shores and big waves crashing hard onto the stones. While swimming isn't ideal, its grassy area is much larger than the others. So there is more room to sit for an evening picnic and watch the waves crash and splash.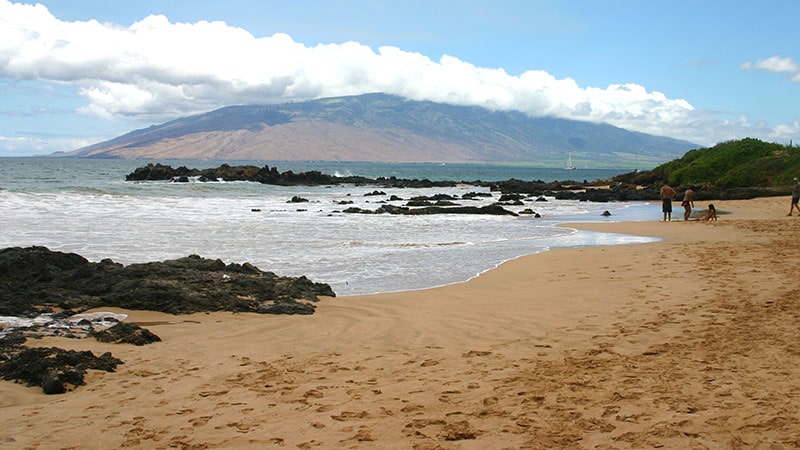 15. Honokalani Black Sand Beach
One of the most exotic and best beaches in Maui, Honokalani Black Sand Beach is as unique as it is stunning. While it may not boast pristine white sandy shores, this charcoal paradise won't let you down. The sand is made of volcanic ash, which against the stark blue waters creates a genuinely beautiful contrast. The beach itself is small and can be crowded as it does draw a lot of tourists, but it is definitely worth a look.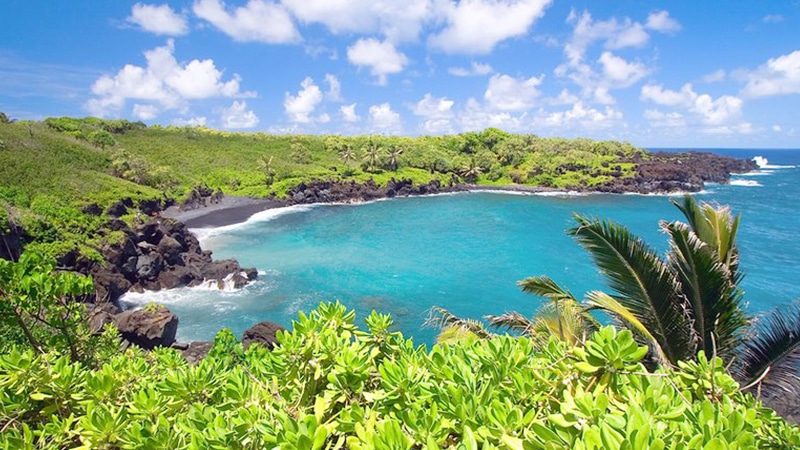 SUBSCRIBE TO OUR NEWSLETTER
Subscribe to our mailing list and get interesting stuff and updates to your email inbox.