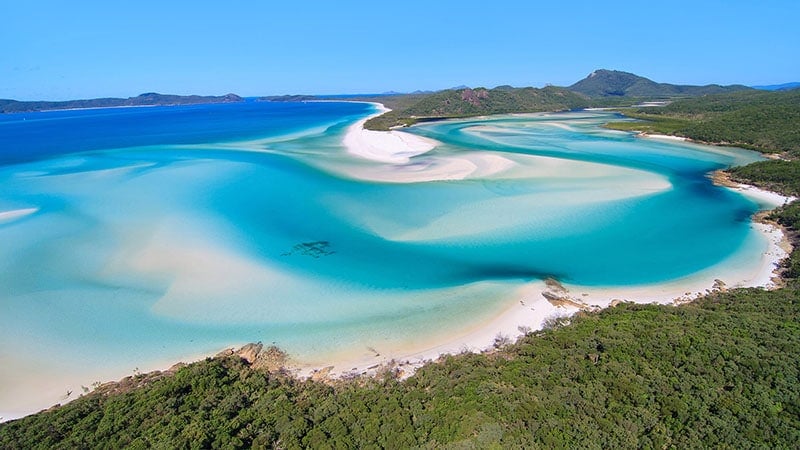 Australia is a country renowned for its stunning and pristine beaches. From the unending stretches of sand to the glorious sunshine and perfect surf, Australia's beaches offer everything a coastal traveller would want. From tourist hot spots and family-friendly areas to secluded locations and romantic getaways, we've rounded up the best beaches in Australia to visit today. Now all you need to do is find some flights or pack the car.
1. Bondi Beach
Australia's most famous beach, Bondi Beach, is located a mere 8km from the Sydney CBD. Perfect for those looking for an action-packed holiday, Bondi offers a fantastic beach right next to quality dining and nightlife venues. Although it may not be the best choice for travellers looking for a quiet escape, it is an incredible experience for those who revel in a busy, energetic atmosphere. If you like to get moving, you'll find surfing, and coastal walks a must. If you're more into indulging on your getaway, head down to Icebergs Dining Room and Bar.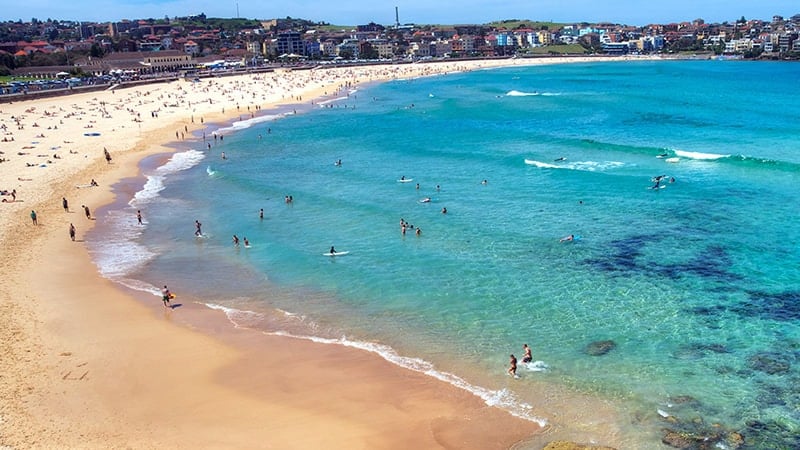 2. Whitsundays
The Whitsundays is an iconic Australian beach destination, that everyone should visit at least once. When travelling to the region, you can choose to stay on one of the area's islands, such as Hamilton Island, or on the Whitsunday Coast at a location such as Airlie Beach. Airlie Beach serves as a gateway to both the Whitsundays and the Great Barrier Reef and is often a cheaper option than staying on an island. The town is also known for its nightlife and fun atmosphere.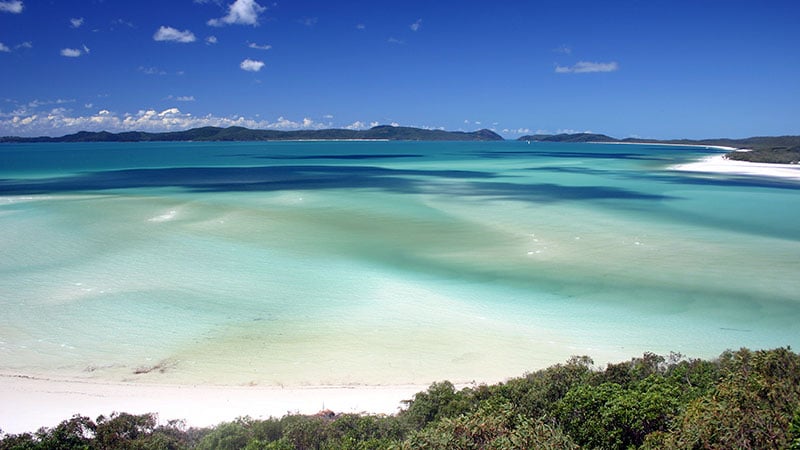 3. Byron Bay
Located on the coast of New South Wales, the once small, hippie town of Byron Bay has grown into a popular holiday destination for beach-loving tourists. Not only is the area the easternmost point of mainland Australia, but it's also home to some incredible water, sand, and surf. When you're not lazing on the beach or catching waves, you can go scuba diving, trekking along the area's great walking tracks, or visit one of the town's modern cafes or bars.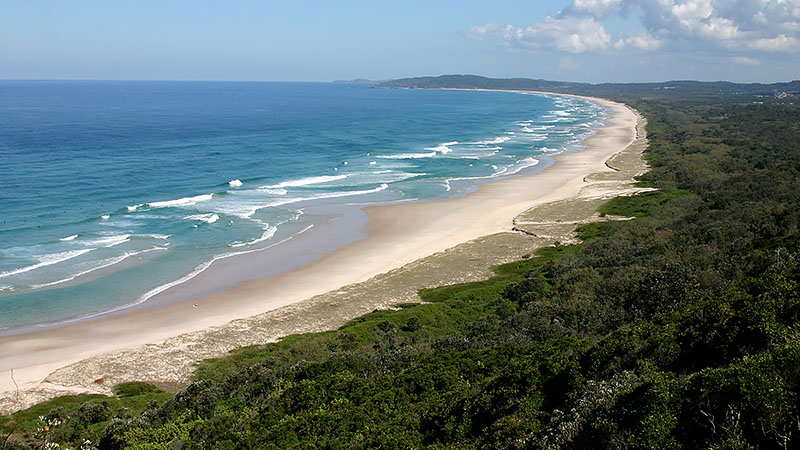 4. Noosa
Along the Sunshine Coast and 130km north of Brisbane sits Noosa. This beautiful spot is the perfect place to visit for a beach getaway. If the pristine water of Noosa Main Beach isn't enough to sell you on this location, the marine life, surfing, and fishing are sure to have you convinced. For those who are after a quieter stay in the area, you can also check out the nearby township of Mooloolaba.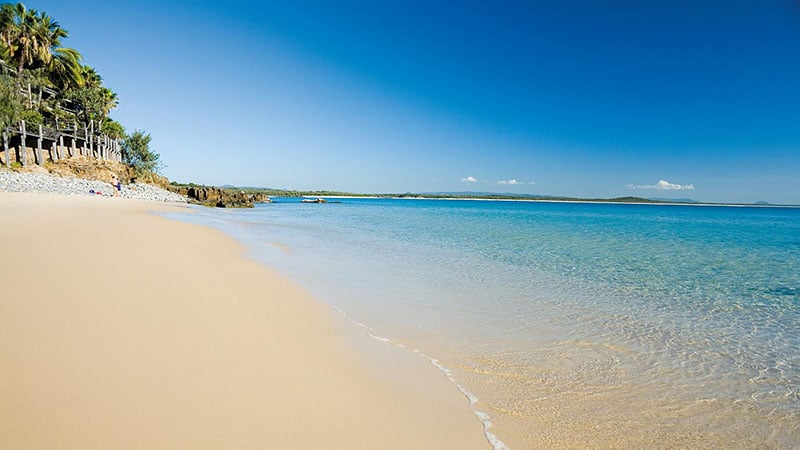 5. Lorne
When it comes to the best beach destinations in Victoria, you can't go past Lorne. The gorgeous seaside town is located along the famous Great Ocean Road and boasts picturesque scenery. Although the popular tourist destination does get busy during the summer months, it's well worth the visit. Ideal for those who want an escape without getting too far off the beaten track, Lorne offers all the wonders of a great beach with the convenience of nearby restaurants, cafes, and bars.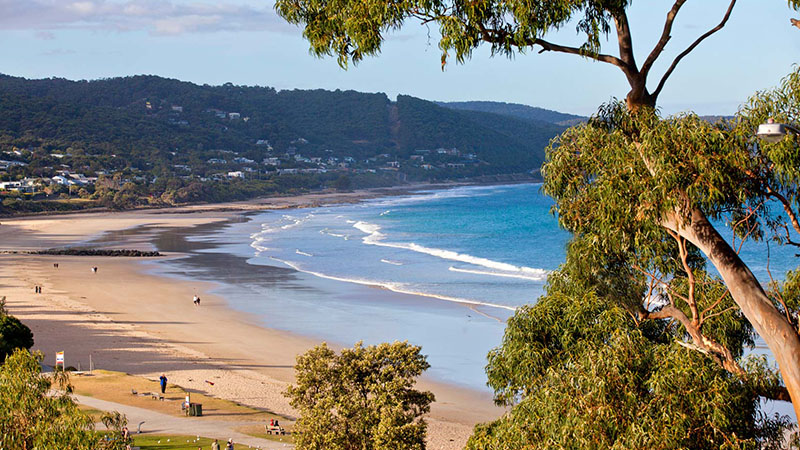 6. Port Douglas
Located on the Coral Sea in the tropical far north of Queensland is the seaside town of Port Douglas. The popular area is well-known for its beach resorts and ideal holiday location. As well as being a lovely town with numerous boutiques and restaurants, Port Douglas also boasts the magnificent Four Mile Beach. On top of that, travellers will also appreciate its proximity to the Great Barrier Reef and Daintree National Park.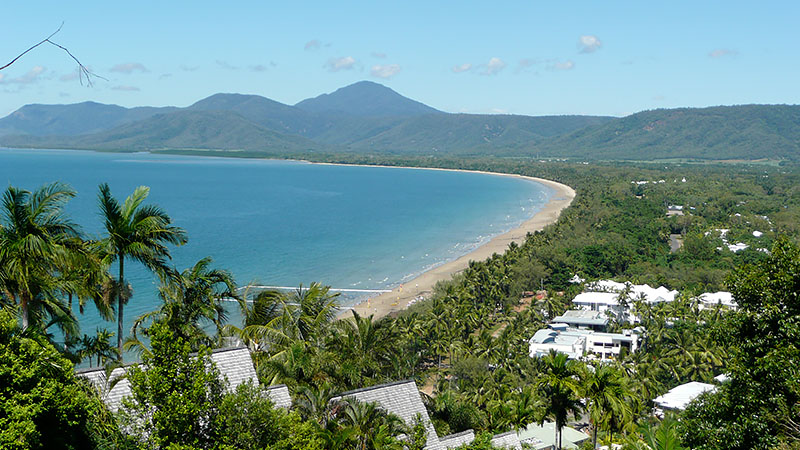 7. Fraser Coast
Travellers searching for a great alternative to more commercialised coastal spots should head to the Fraser Coast. Located 250 kilometres north of Brisbane, the area is popular for its smaller crowds, beautiful beaches, and extensive marine life. On top of that, the iconic Fraser Island is just offshore. Famous for being the world's largest sand island, Fraser Island is home to 75 Mile Beach, one of Australia's best beaches.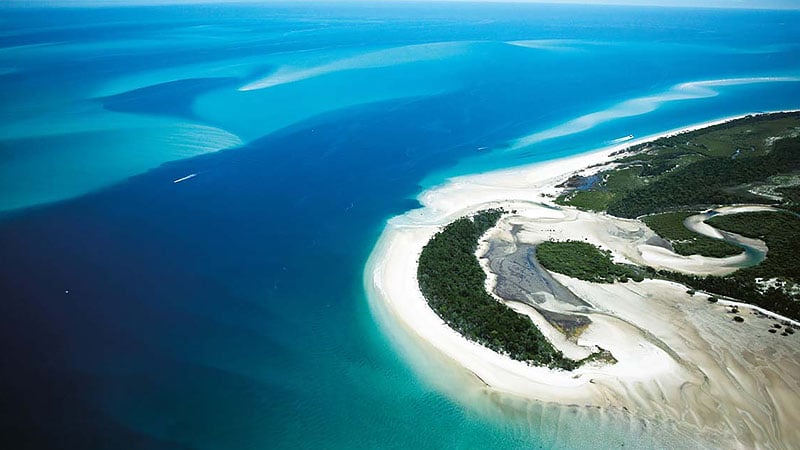 8. Burleigh Heads
Burleigh Heads on the Gold Coast is another location where you'll find one of Australia's top beaches. The wonderful spot is less touristy than other Gold Coast areas and it is a great option for both families and couples. While kids will enjoy frolicking at the beach and discovering the area's wildlife, adults will love the scenery, the surf, and the excellent walking tracks.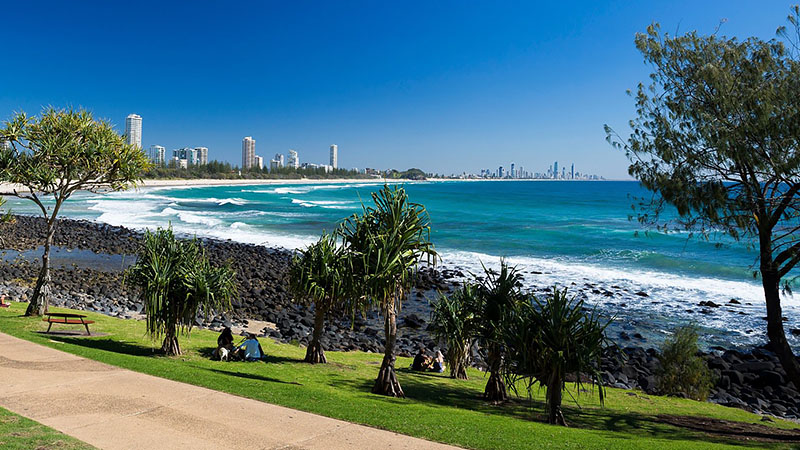 9. Sorrento
Located on the shores of Port Phillip on the Mornington Peninsula in Victoria is Sorrento. The great beachside town is one of the state's favourite getaway spots and only one and a half hours drive south of Melbourne. Along with its magnificent waterfront and pristine beach, the town also features a range of shops, restaurants, cafes, and historic hotels. When you're not exploring its sights and embracing its charm, you can go sailing, swim with dolphins or try your hand at reeling in some fish.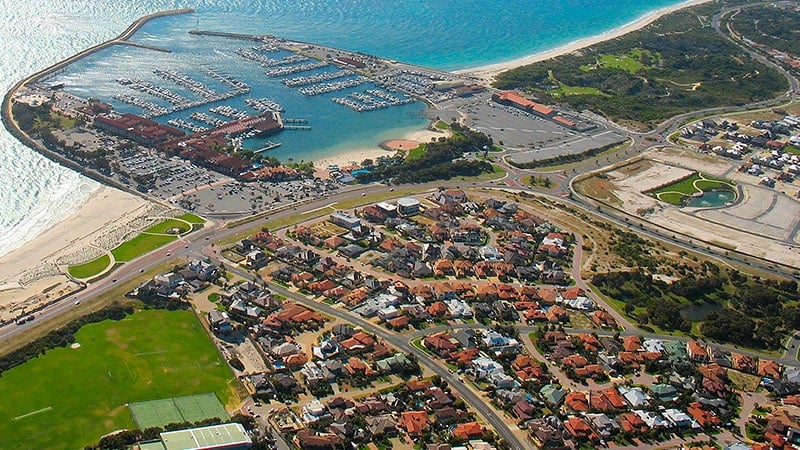 10. Margaret River
If you're after a beach holiday with something extra, try heading to Margaret River in Western Australia. The small town south of Perth not only features a stunning nearby coast with incredible beaches and surf breaks, but it also boasts cool craft breweries, boutiques, and surrounding wineries. On top of that, Margaret River also has an excellent, long-distance walking trail. Known as the Cape to Cape Track, it stretches between two lighthouses north and south of the town and fringes the limestone caves and sea cliffs of Leeuwin-Naturaliste National Park.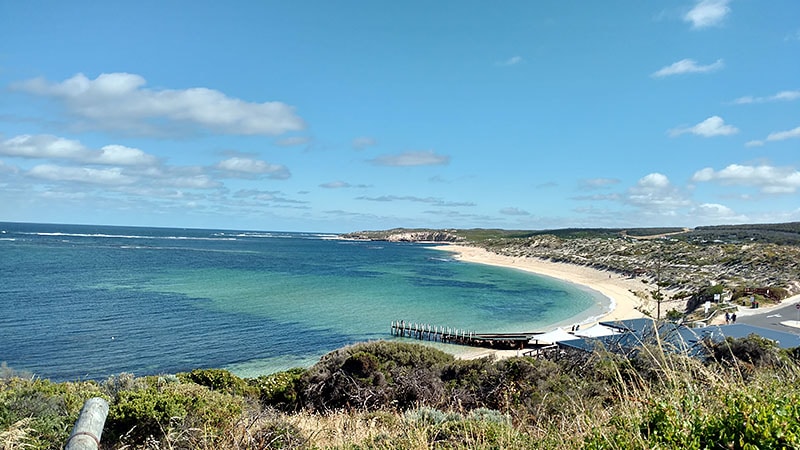 11. Broome
Western Australia's Broome is a beach resort town located in the Kimberley Region. Stretching along the Indian Ocean coastline, the area is home to the white sands of the famous 22km-long Cable Beach. Sunset camel rides along the beach and spotting dinosaur tracks at nearby Gantheaume Point during low tide are just some of the adventurous activities that you can do while on vacation in Broome.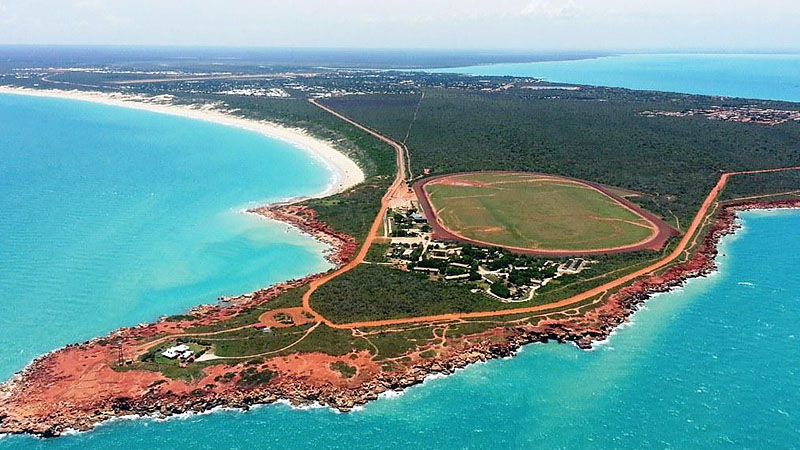 12. Jervis Bay
Another one on the list of Australia's best beach holiday escapes is Jervis Bay. The 102-square-kilometre oceanic bay on the south coast of New South Wales is home to an incredible beachfront. It's also the site of Hyams Beach, which boasts the world's whitest sand. The amazing scenery (and ensuing photos) are a great reason to visit Jervis Bay. The dolphin watching, paddle boarding, beach fishing, and local culinary scene are just an added bonus.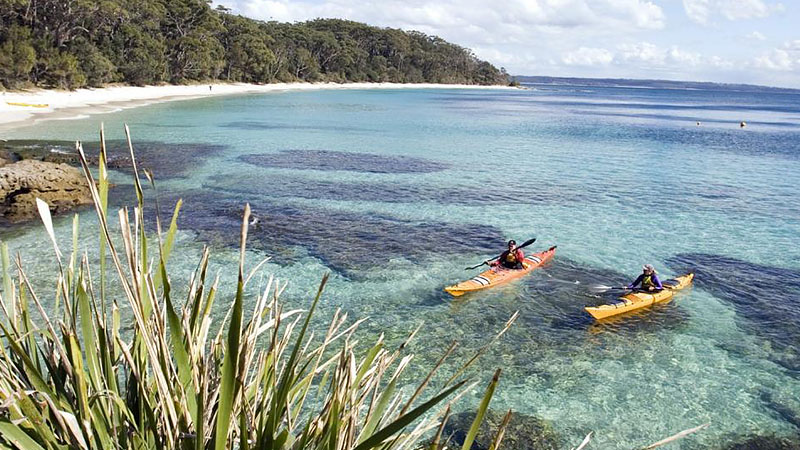 13. Albany
Western Australia's oldest permanently settled town also happens to be one of Australia's best spots for a beach holiday. Albany, which is located in the Great Southern Region of WA, is a five-hour drive north of Perth and an excellent coastal area. As well as its beaches, beautiful landscapes and historical attractions, Albany is also one of Australia's best whale-watching destinations during the off-season.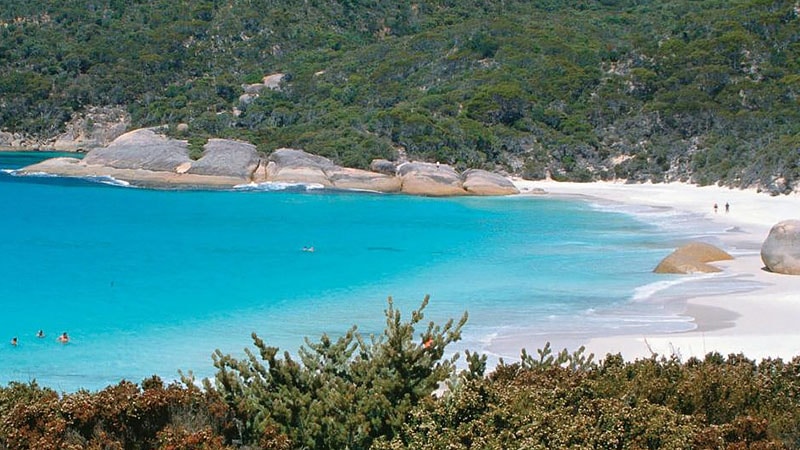 14. Robe
For couples after a romantic getaway, Robe in South Australia makes a surprisingly good choice. From dining on the most delicious seafood and taking clifftop walks to discovering the town's unique architecture and shopping at its quirky boutiques, your stay in Robe is sure to keep you active. Once you're ready to relax, simply head to one of the area's fabulous beaches and kick back on the sand.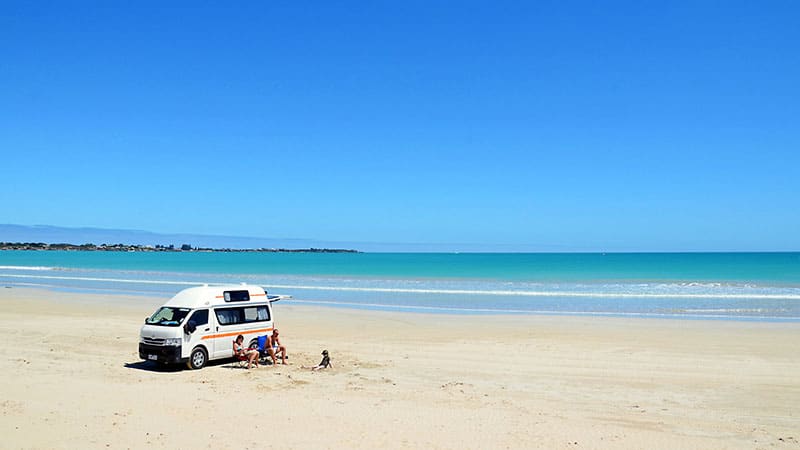 15. 1770
1770 (Seventeen Seventy) is a town in Queensland's Gladstone Region. It gets its unusual name from the year James Cook landed in the area. It is a great spot for both, a history lesson and a laid back beach vacation. Relaxing comes naturally in this serene environment that's filled with nature. Whether you're laying on the beach, exploring the area's national parks or heading to the nearby Lady Musgrave Island for snorkelling and diving, you'll do it all with a smile on your face and calmness in your heart.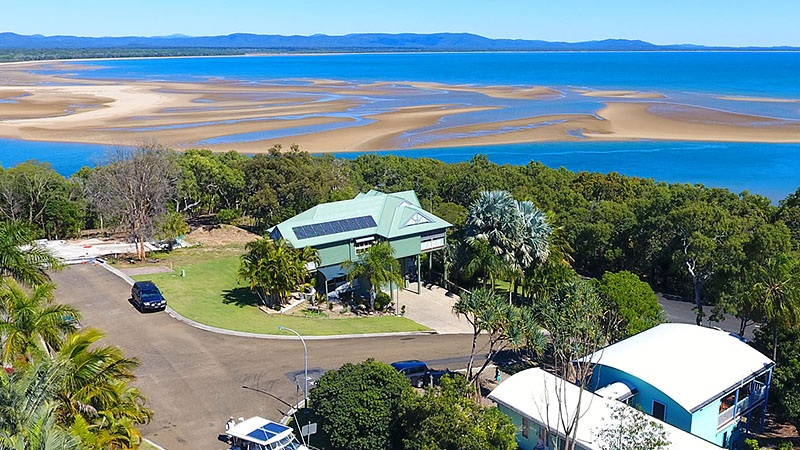 SUBSCRIBE TO OUR NEWSLETTER
Subscribe to our mailing list and get interesting stuff and updates to your email inbox.