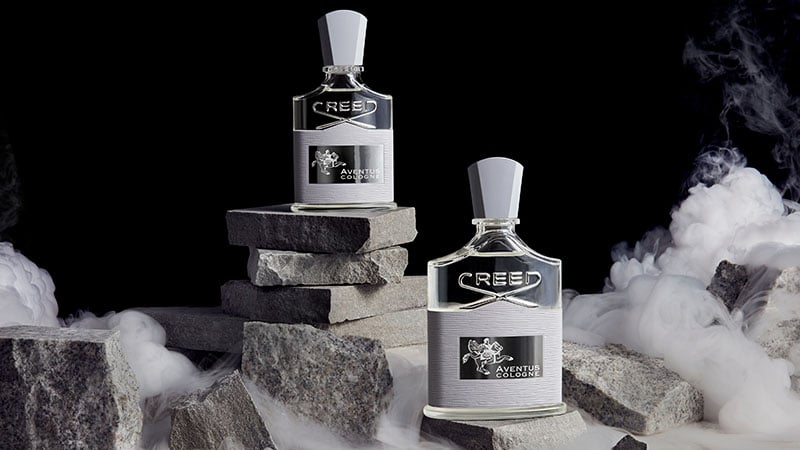 With the power to transport the wearer to foreign locations and seduce the senses of all of those he encounters, cologne is an essential item that no man should leave the house without. From explosively fruity bursts to smokey and rugged scents, we present the most expensive colognes and fragrances for the man of luxury.
1. Clive Christian Original Collection No.1 The Masculine Perfume Of The Perfect Pair
Made using only the finest ingredients, the Original Collection No.1 The Masculine Perfume Of The Perfect Pair is one-half of an excellent duo. While both this and the feminine version are technically unisex, they showcase an exceptional duality. In The Masculine Perfume, you'll find an understated yet distinctive woody floral scent that opens with thyme and nutmeg. Meanwhile, the heart notes combine lily of the valley, cardamom, nutmeg, pimento, Artemisia oil, and citrus. Finally, the base boasts tonka bean, amber, sandalwood, and vanilla – a woody and sweet foundation that balances the fresh spiciness.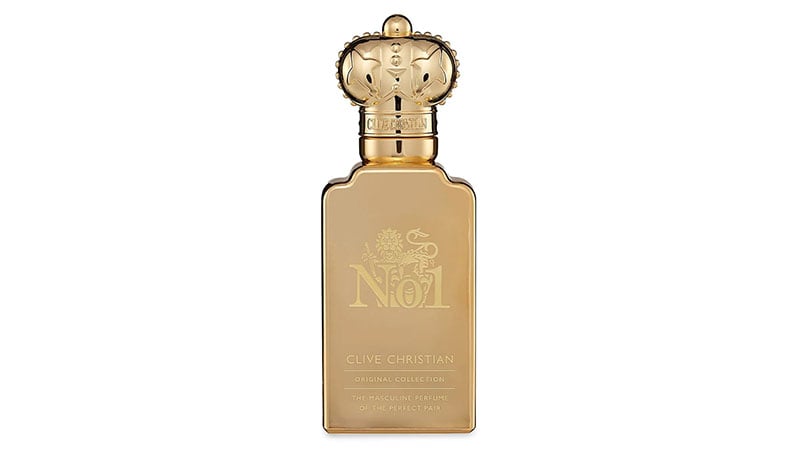 2. Bond No.9 New York Dubai Diamond Bejeweled Emerald
If you want a fragrance that looks just as incredible as it smells, then the sparkling glory of Bond No.9 New York Dubai Diamond Bejewelled Emerald is the ideal choice. The limited-edition bottles boast 550 vibrant emerald green and crystal white Swarovski stones. Then, when it comes to the prize inside, it's spicy and captivating, with exotic top notes of cinnamon and saffron, which builds on the heart notes of Indonesian patchouli, rose, and oud. Then, at the base, resinous labdanum, ambrein, and earthy moss anchor the fragrance for a masculine yet alluring result.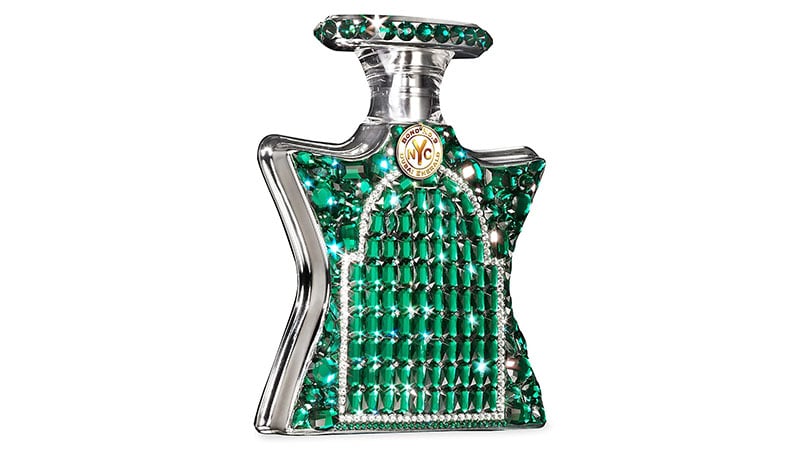 3. Creed Himalaya
Creed's Himalaya is an ode to Master Perfumer Olivier Creed's expedition through the beautiful but treacherous Himalayan Mountains. Fusing man and nature together in a seductive scent, it uses sandalwood and cedarwood, combined with fresh citrus to emulate the snowcapped landscapes of Tibet. Enjoy top notes of Sicilian lemon, grapefruit, and Calabrian bergamot, with musk and ambergris adding an alluring sweetness to the base. This is an excellent addition to your fragrance wardrobe if you're looking for a rugged yet fresh scent.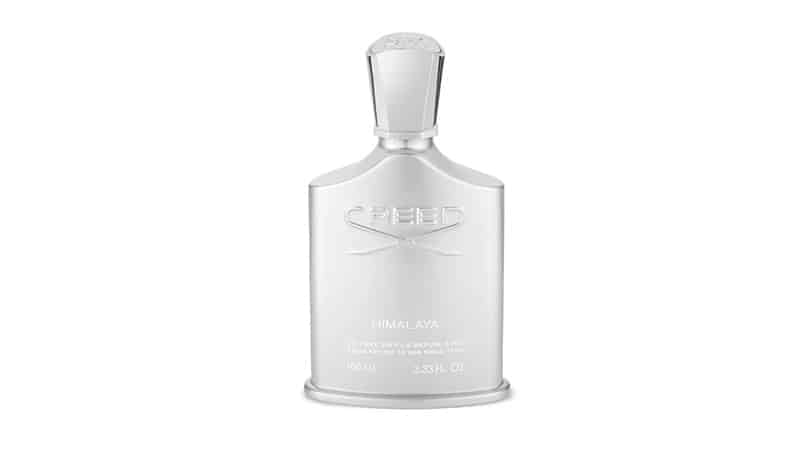 4. Tom Ford Soleil Brûlant
Smell like summer with Tom Ford's Soleil Brûlant. A mix of amber and florals recreates golden rays drenching your own private oasis in gentle warmth. Fresh, top notes of mandarin and bergamot combine elegantly with the spiciness of pink peppercorn. Deeper in the heart, black honey and orange flower absolutely linger alluringly before giving way to the base notes of amber, resin, and wood, with hints of leather and vetiver for a slightly smoky finish redolent of incense. Meanwhile, the brilliant gold bottle is simple and elegant, offering a classy minimalist feel. This is a luxury men's fragrance made for sunshine days.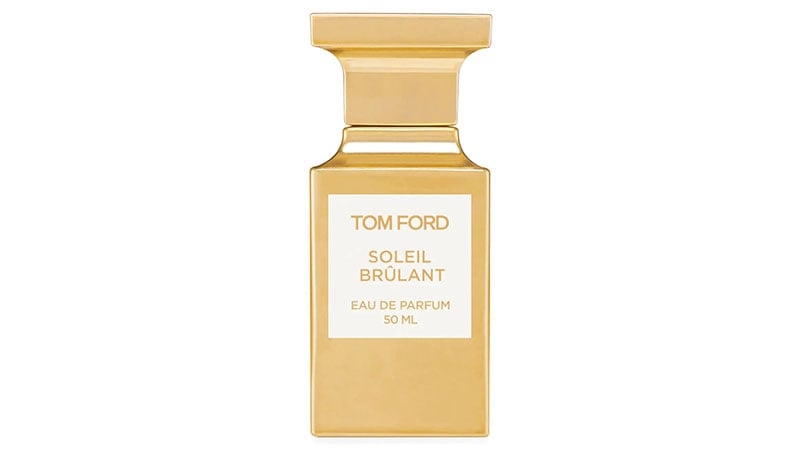 5. Clive Christian Chasing The Dragon Hypnotic
Embrace your dark side with Clive Christian's Chasing The Dragon Hypnotic. This luxury perfume is aromatic, spicy, and captivatingly masculine. It kicks off with smoky incense, fiery ginger, and spicy pink pepper – like opening a heavy oak door to a bustling bazaar. Meanwhile, clove, cinnamon, and black cherry collide wonderfully with basil, fir balsam, and labdanum. Finally, the base notes that linger feature leather amber, smoky notes of vetiver, and resinous myrrh. It's the perfect fragrance for evening wear, thanks to the seductive nature that will capture attention.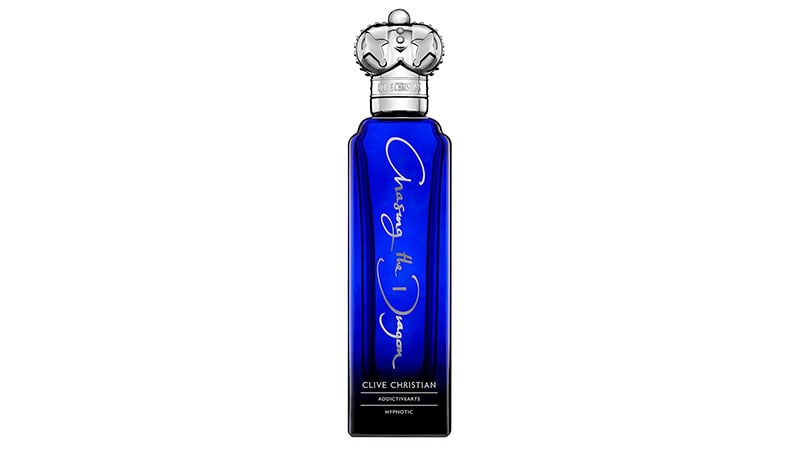 6. Stefano Ricci Royal Eagle Sport
The unique octagonal blue bottle of Royal Eagle Sport from Stefano Ricci immediately catches the eye. Created for active men who aren't afraid to jump into life headfirst, it's an energetic fragrance. Citrusy top notes include mandarin and crisp grapefruit, while green heart notes complement the freshness with basil, green tea, and jasmine. Lastly, the base notes of white musk and mesmerizing sandalwood are the perfect anchors for such a compelling and exuberant luxury perfume.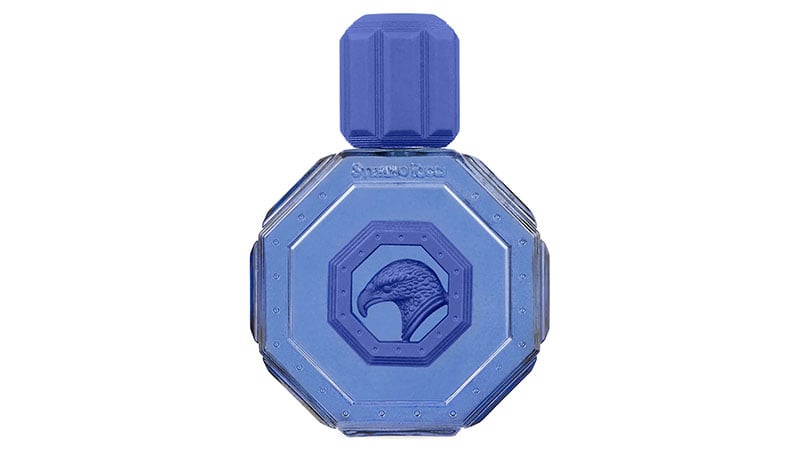 7. Tom Ford Tuscan Leather
The primal and animalistic nature of Tom Ford's Tuscan Leather makes it ideal for the cooler months, plus nightwear. This distinctive and sensual luxury fragrance opens with raspberry, saffron, and thyme. Then, the heart notes feature night-blooming jasmine and olibanum, while leather, amber wood, and black suede round out the base. It's raw yet refined, and the sleek dark brown bottle looks brilliant on your dressing table.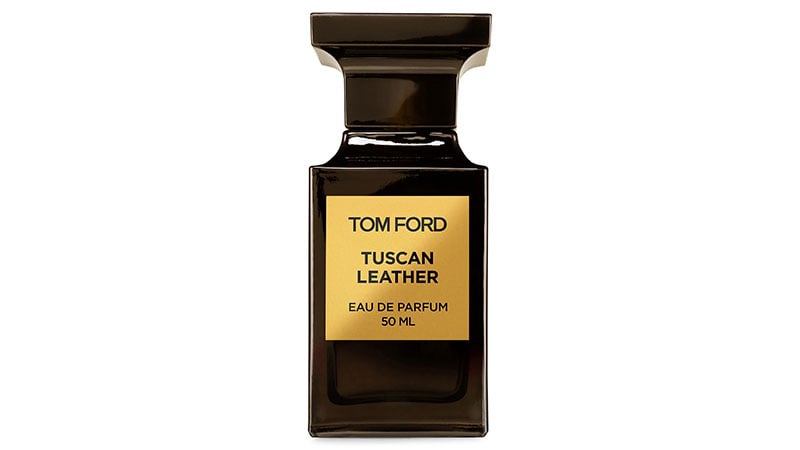 8. Creed Viking
The bold and fresh citrus notes of Creed's Viking celebrate the powerful modern man. It's exceptionally aromatic, opening with pink pepper, mint, bergamot, lemon, orange, and absinthe. Next, the middles notes include lavender, Bulgarian rose, clove, allspice, jasmine, and orris root – florals and spices that complement the citrus perfectly. Finally, masculine notes of vetiver, cedar, white musk, and tonka bean are at the base. This is the perfect luxury fragrance for men who yearn for adventure and aren't afraid to go against the grain.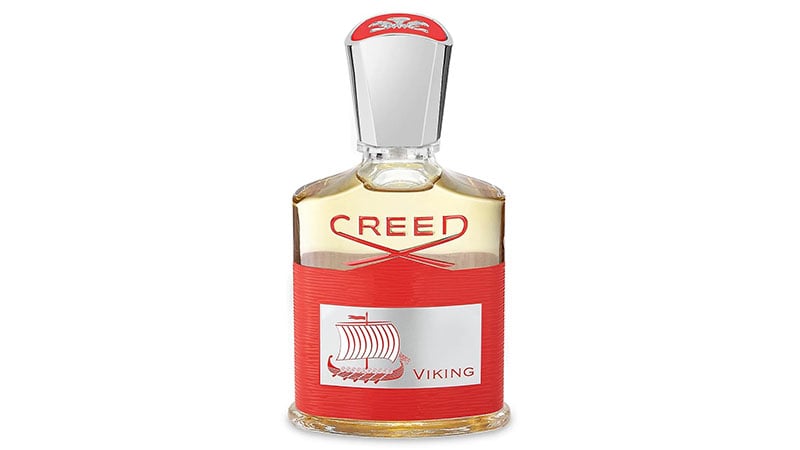 9. Tiziana Terenzi Sirrah
Named after one of the shining stars of the Andromeda constellation, Sirrah is an homage to the magic and fiery evolution of the world beyond. It's regal, seductive, and elegant. The opening notes are fresh and fruity, with quince, passionfruit, saffron, and green peppercorns. Then, in the heart are deeper elements of osmanthus, Damask rose, and ambergris mixed with Madagascan green cardamom. Finally, Italian leather and precious woods of patchouli, sandalwood, birch, and white musk round out the base of this inspiring fragrance. This journey through the universe is, of course, contained in one of the brand's award-winning handmade bottles, featuring exquisite gold detailing.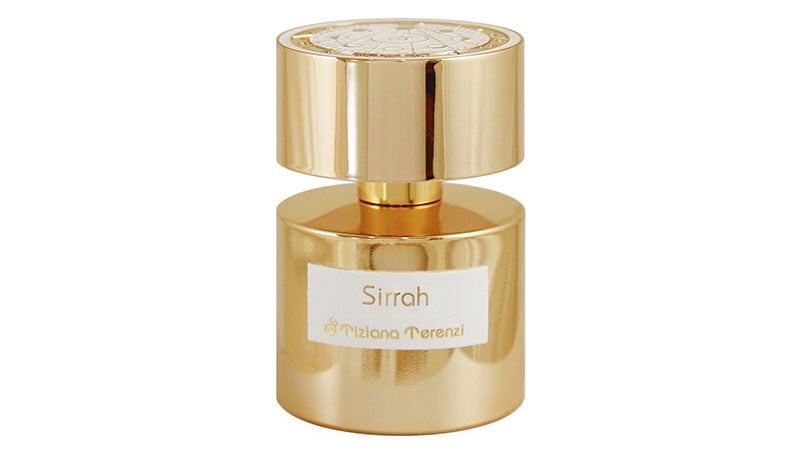 10. Roja Parfums Fetish
Roja Perfume's Fetish encourages you to succumb to desire. This exceptionally compelling fragrance is built on the masculine appeal of soft leather, from its timeless appeal to how it feels. As such, the foundation of this fragrance includes leather, labdanum, ambergris, musk, oakmoss, patchouli, and vetiver, with heart notes of pink and black pepper, plus warm spices like cardamom and cinnamon. However, in a true Chypré style, the top notes are citrusy, with sharp lime and sticky fig. It oozes relaxed confidence that perfectly mirrors the man wearing it.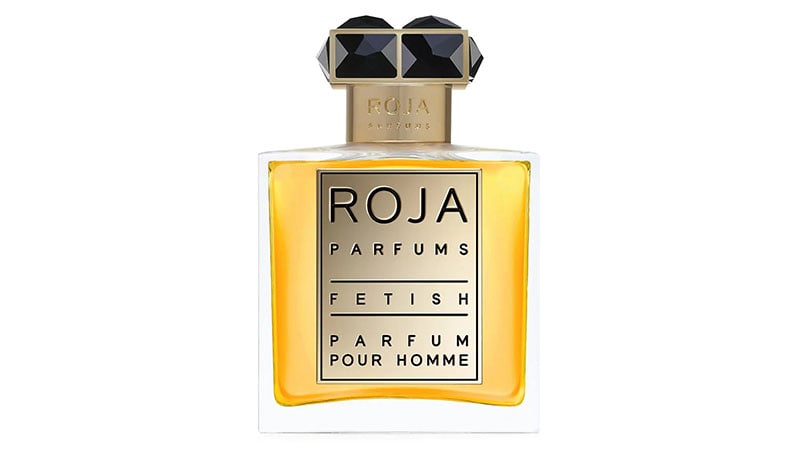 11. Clive Christian Crown Collection Crab Apple Blossom
Clive Christian's Crown Collection Crab Apple Blossom is the pick if you're looking for a masculine spring fragrance. It's a re-imagination of a historical scent that boasts a fresh and aquatic feel. Unsurprisingly, apple blossom is the signature note at the top, combined with marine bergamot and lemon trees. The fruity florals continue in the heart with osmanthus, mojitos, and green rhubarb. Finally, to balance it out and anchor the perfume, you'll find aromatic driftwood, sandalwood, and moss and musk. The result feels like clear sunshine sparkling across your skin.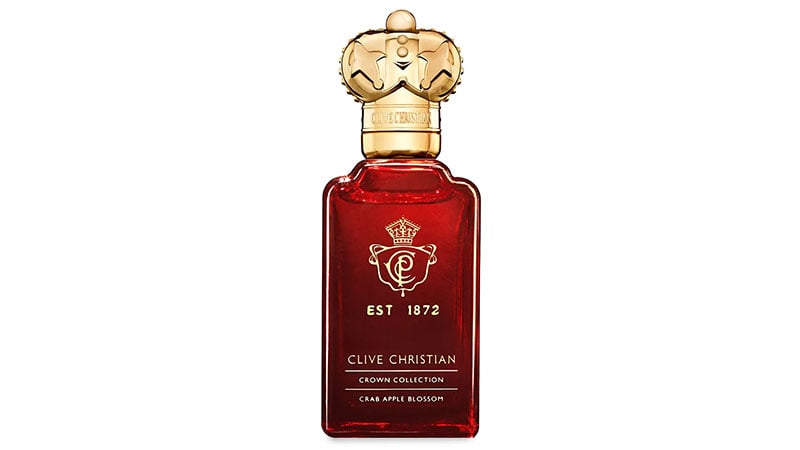 12. Bond No.9 New York Lafayette Street
Bond No.9 New York's Lafayette Street is an ultra-masculine Fougere fragrance named after the iconic NYC thoroughfare. Taking inspiration from the neighborhoods it cuts a path through, such as Little Italy, Soho, and Chinatown, it opens with fresh florals, bergamot, and coriander. Then, in the heart, you'll find ambroxan, apple, and vanilla, while the base includes dry wood, tonka bean, and grey amber. This artisan scent is a brilliant all-rounder that's just as great for sunshiny spring days as it is for date nights in the city.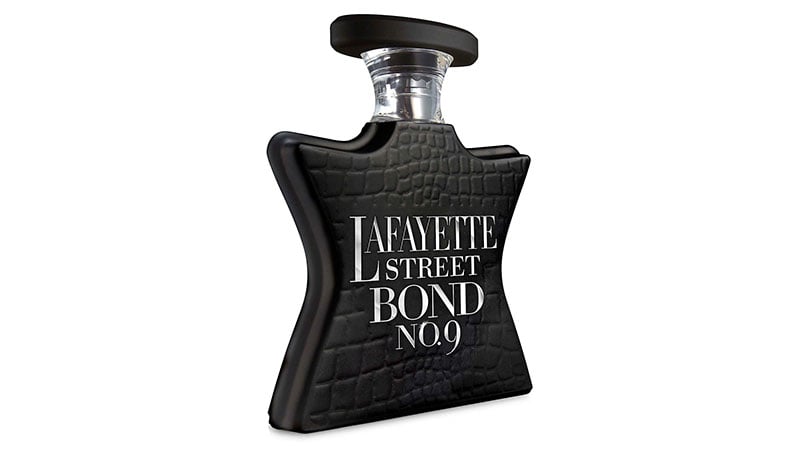 13. Maison Francis Kurkdjian Aqua Universalis
The fresh aquatics of Maison Francis Kurkdjian's Aqua Universalis is perfect for bright summer days. This cheerful, radiant perfume is a wonderful unisex light and uplifting option. The core notes include lemons from Italy for a touch of zest and bergamot from Calabria, which provides a sparkling top. Delving into the heart, you'll find fresh white florals, including mock orange, lily of the valley, and freesias. Finally, the base uses the fluffy, clean scents of white musk. This is the luxury perfume equivalent of a freshly ironed crisp white shirt.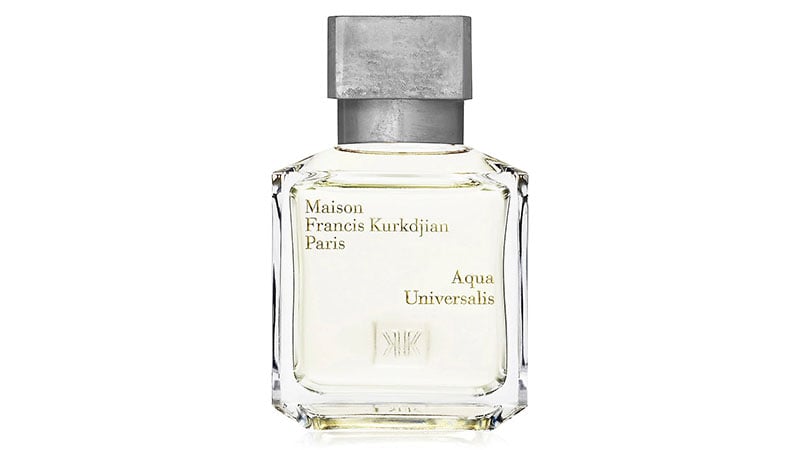 14. Bond No.9 New York The Scent of Peace for Him
The Scent of Peace for Him by Bond No.9 New York is delightfully aromatic. Top notes of ripe fruits, including pineapple, juniper berries, and bergamot, provide an upfront brightness. Meanwhile, blackcurrant is underlined by soothing notes of cedarwood, vetiver, patchouli, moss, and musk. It's a luxury, fresh men's fragrance that's great for daywear in the warm summer and spring months.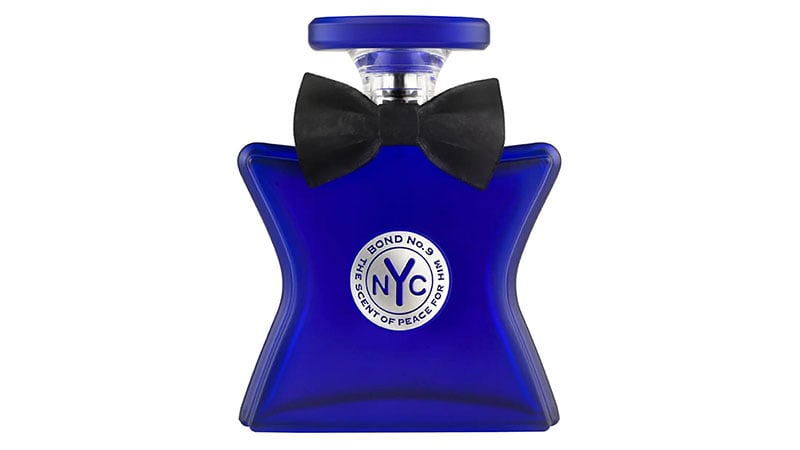 15. Parfums de Marly Pegasus Exclusif Edition Royale
Pegasus Exclusif is a captivating luxury fragrance for the contemporary man. With a big focus on the sensuality of vanilla, an oriental twist keeps things intriguing. Starting with the base, it uses vanilla, amber, sandalwood, guaiac wood, and oud. Building on that is refreshing florals in the form of jasmine, lavender, geranium, and bitter almond. Finally, the top notes are light yet spicy for a balanced effect. This includes bergamot, pink pepper, cardamom, and heliotrope. This is the ideal fragrance for adventuring during the colder months.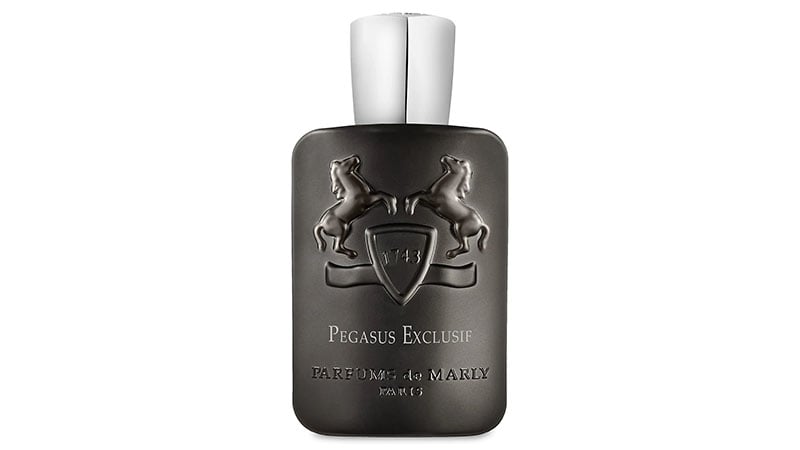 16. House of Sillage The Batman
Be your own hero with The Batman from House of Sillage. The unique bottle features diamond-cut Swarovski crystals and bat motifs in hard-polished French Glass – a nod to the luxuries of the House of Wayne. Meanwhile, the fragrance seeks to capture the sensory experience of Gotham City. The top notes include candied apples, pear leaves, and fresh magnolias. Then, in the middle is tonka bean, smoky vetiver, cashmeran, and jasmine, with a rich base of amber, patchouli, oakmoss, and musk. Like Batman himself, this perfume is ideal for expeditions after dark.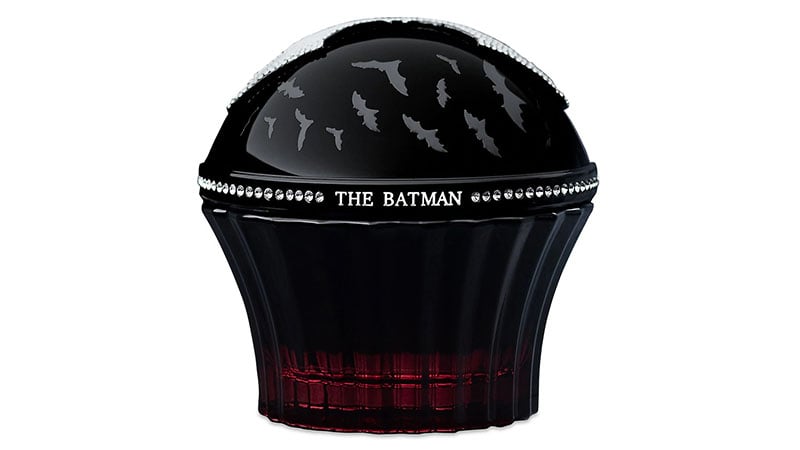 17. Aventus for Men by Creed
Evoking the power and emotion that accompanies the realms of war, peace, and romance, Aventus by Creed is a bold, unforgettable men's fragrance. Inside the sleek, flask-like bottle, adorned by an emblem of Emperor Napoleon, lies a hand-selected blend of some of the world's finest ingredients. Hailed as the House of Creed's most popular fragrance, this rich scent combines fruity top notes, including Italian bergamot and royal pineapple, with floral middle notes of Moroccan jasmine and dry birch. Finally, to give Aventus its signature masculine edge, the base notes take wearers into the woodlands with musk, oak moss, ambergris, and vanilla.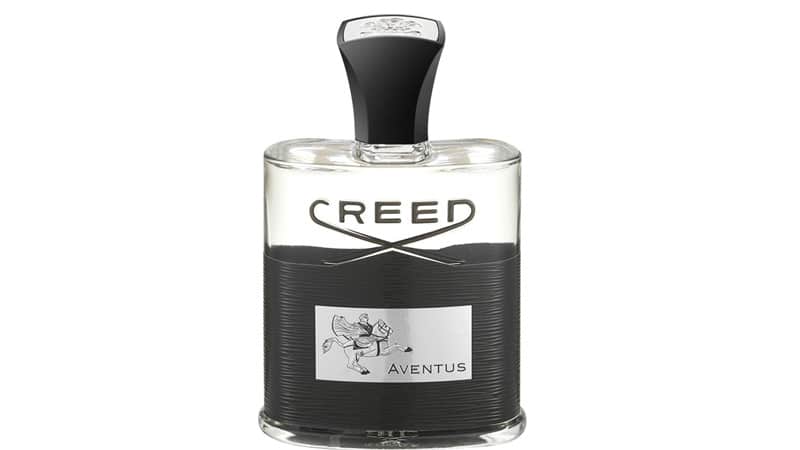 18. Jo Malone Oud & Bergamot Cologne Intense
A diverse range of scents, from intoxicating floral tuberose to smokey, intense cedarwood greet the wearer of this distinct cologne. As a result of its richly masculine appeal, Jo Malone's unique Oud & Bergamot cologne catapults the senses into a new realm. Complementing these features is the base note of Oud. Sourced from Laos, it emanates a warm, animalistic element to complete this true gentleman's scent.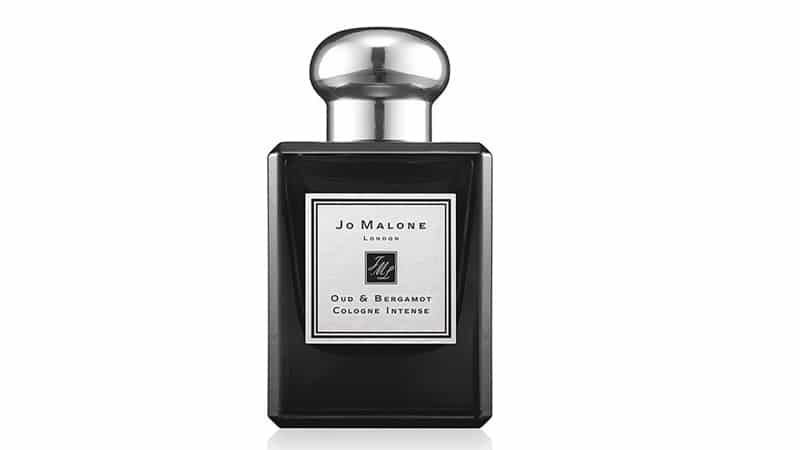 19. Valentino V by Valentino
In the fashion world, the name Valentino is iconic. In the world of men's cologne, the Valentino V boasts an equally prestigious place amongst the best of the best. Created in 2006, its charm endures due to the expert blend of bergamot, mandarin, pink peppercorn, and jasmine. In addition to these scents, Valentino V entices spicy cumin and earthy cedarwood, sandalwood, and musk. Finally, the warmth of dry amber and a hint of tantalizing vanilla complete this exquisitely fresh fragrance.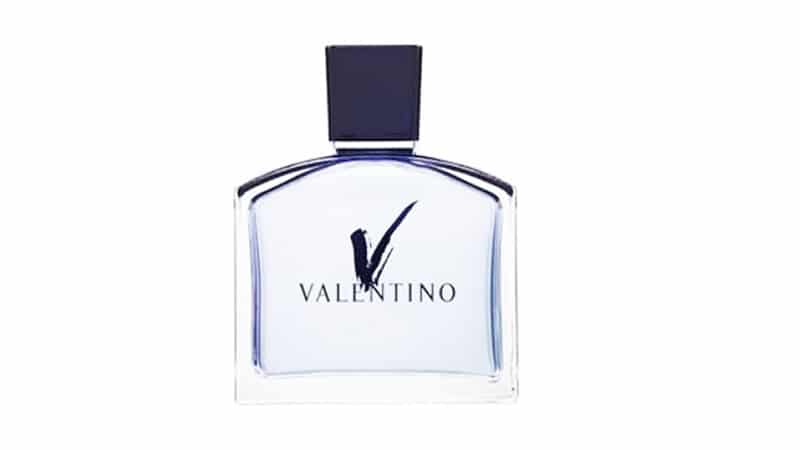 20. Tom Ford Private Blend Soleil Blanc
Across the world, the name 'Tom Ford' is synonymous with modern luxury, elegance, and seduction. Consequently, the Private Blend Soleil Blanc presents all of these qualities and more. Contained in a crisp, clean bottle, this fragrance was inspired by private islands where the sun glows, and the sand shines. Capturing the essence of these dream destinations, Soleil Blanc seduces with floral notes of Ylang Ylang and Bergamot. These enchanting scents are expertly matched with solar, amber sandalwood, which makes this addictive fragrance a favorite of any man who wears it.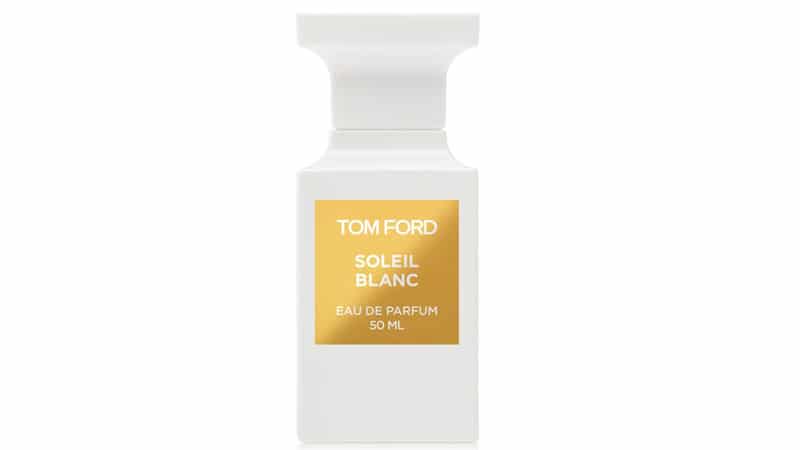 21. Amouage Bracken
Envelop yourself in some of the world's highest quality and rarest ingredients with Amouage's Bracken Man's Eau de Parfum. An emblem of the brand's luxuriousness, Bracken is an enigmatic scent that brings together the distinct notes of nutmeg, clove, and lavender. As the fragrance evolves throughout the day, earthy tones of musk, patchouli, and sandalwood distinguish themselves—finally, exotic hints of cinnamon and geranium round off this subtle, seductive scent.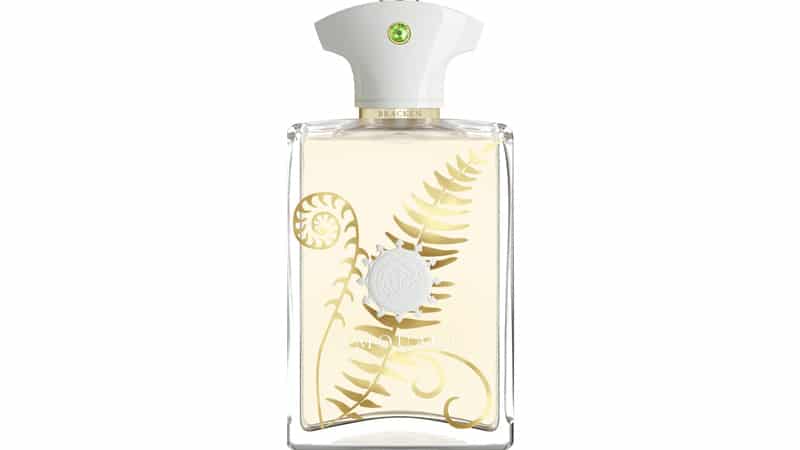 22. Clive Christian 'X'
Commanding attention, Clive Christian's enigmatic 'X' expertly fuses regality with modernity. A sleek, black glass bottle and shining golden crown stopper are symbols of the scent's luxurious allure. These visual features allude to the combination of rare spices with rich, floral notes and natural, crisp scents. At first, the rare, decadent scent of cardamom is complemented by bold pink pepper, ginger and bergamot, awakening and attracting all those you encounter. As the day and the fragrance progresses, the smooth scent of orris will present itself, finally making way for the rugged essence of vetiver, tree moss, and cinnamon.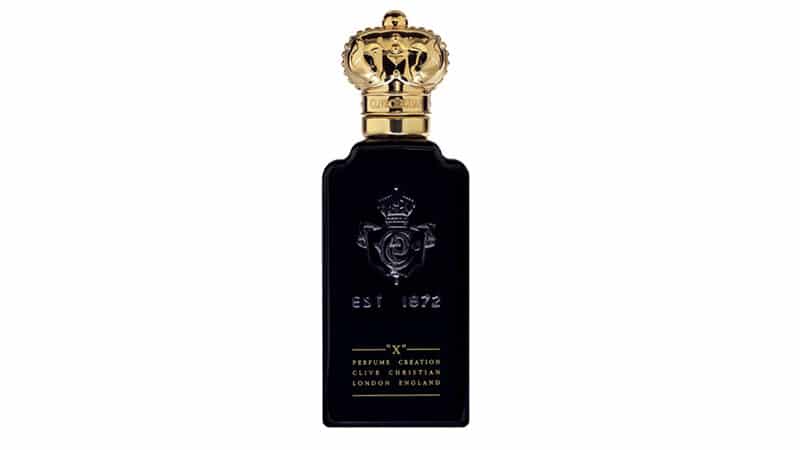 23. Maison Francis Kurkdjian Oud
Inspired by the mystery and exotic allure of Arabia's Thousand and One Nights, the Maison Francis Kurkdjian Oud is a true sensory experience. Immerse yourself in the spicy, sensual flavors of the orient with this woody, addictive fragrance. Sourcing its rich ingredients worldwide, this scent expertly blends vibrant saffron with Moroccan cedarwood, Singaporean patchouli, Philippine Elemi gum, and Laos' natural Oud.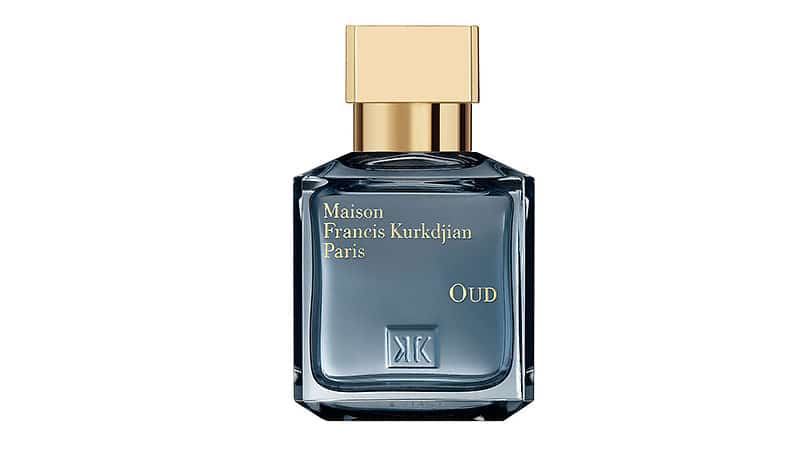 24. By Kilian Flower of Immortality
This rare cologne gives this mystical scent its floral and fruity accord blooming with dewy white peach blossoms and a pastel bouquet of fresh freesia, rose, and sweet vanilla. Kilian's Flower of Immortality is undoubtedly one of the world's most enchanting unisex fragrances.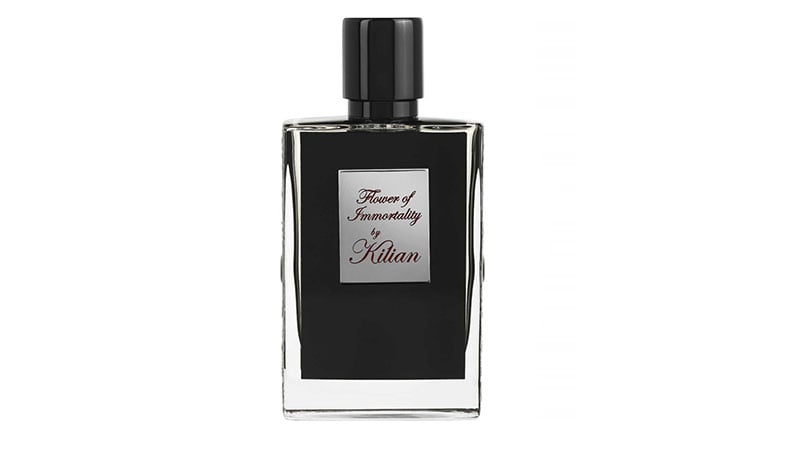 25. Roja Dove Vetiver
Bringing the rugged scents of the forest to the modern man, Roja's Dove Vetiver is a tantalizing chypre blend of spices, citrus, and wooden fragrances. Fresh, cool notes of lemon and rose cedar find their fiery counterparts in the smokey vetiver, oakmoss, and spiced pepper. Reflected in the simple glass bottle and the golden stopper is the dual aspects of subtlety and decadence which create this inviting scent.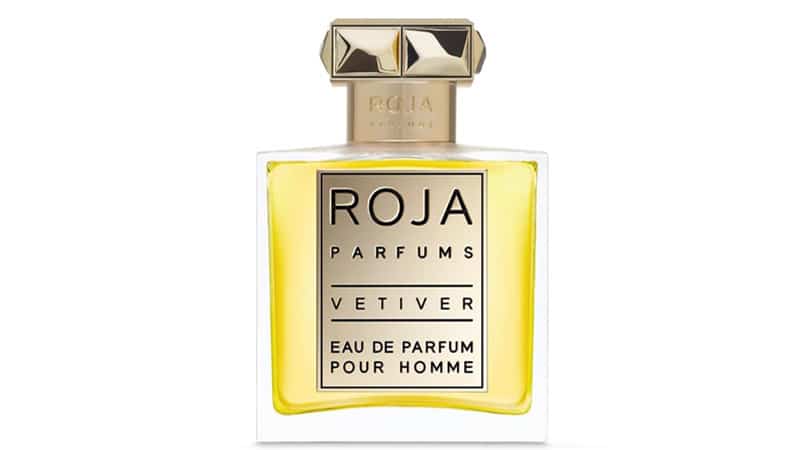 26. Armani Privé Rose d'Arabie
This exquisite, fragrant blend, aptly titled the Rose of Arabia, is an intoxicating tribute to the exotic Damask Rose. Radiating the heat and sensuality of the Orient, prepare to hypnotize passersby with this confident scent that, in the words of Mr Armani himself, "resonates like a desert melody."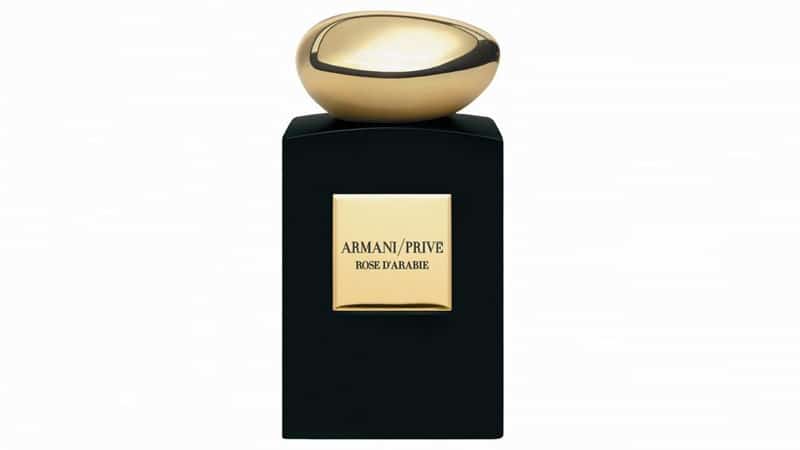 27. Christian Dior Ambre Nuit Cologne
The world-renowned House of Christian Dior best describes Nuit Cologne's essence. By defining this signature scent as the "fragrant embodiment of Beauty and the Beast," Dior alludes to the enchantment created by the cologne's opposing elements. Passionately sensual and unapologetically bold, Ambre Nuit contrasts rich, animalistic amber notes with the smooth, romantic charm of Turkish rose. Not stopping there, the cologne further features a rugged, crisp blend of sugar and spice with grapefruit, bergamot, and pink pepper.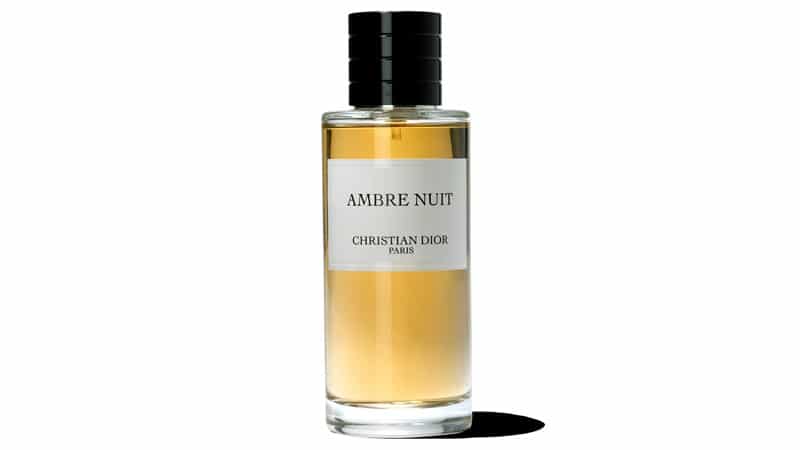 28. Helmut Lang Cuiron by Helmut Lang for Men
With their irresistible cologne, Cuiron, Helmut Lang invites men to reminisce on the rich, sensual feel of worn-in leather and the evocative scents of fruits and spices. This timeless blend features luxurious woods and ancient resins, as well as smooth suede notes. These are entwined with bergamot, mandarin, pink peppercorn, and Cassia oil. Consequently, Cuiron is a scent that lingers in the mind long after it leaves the skin.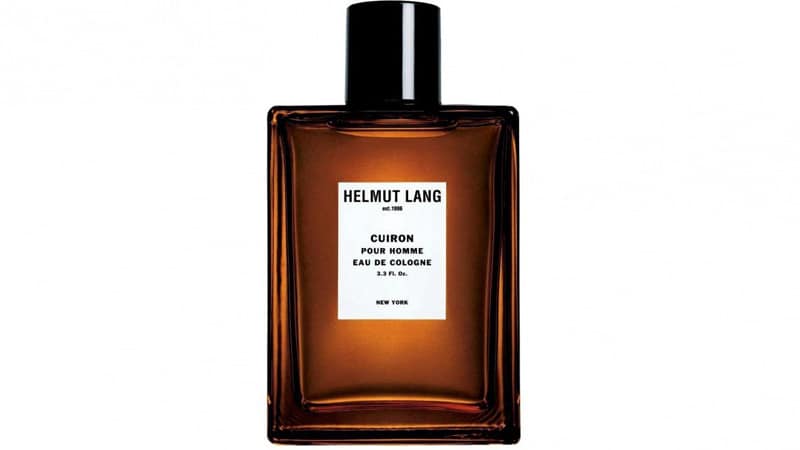 If you're looking for the latest fragrances, check out our article on the best colognes for men that are irresistible to women.
Expensive Colognes For Men FAQs
What is the most expensive men's cologne?
The most expensive cologne currently on the market is Creed Royal Oud.
How to Choose a Good Cologne?
To find the best smelling cologne for you, also be sure to always choose the fragrance yourself. Don't let someone else select it for you and don't just buy one because you like it on a friend. As colognes smell different on different people, it's vital that you be the one to try to test the fragrance before making a purchase.
SUBSCRIBE TO OUR NEWSLETTER
Subscribe to our mailing list and get interesting stuff and updates to your email inbox.