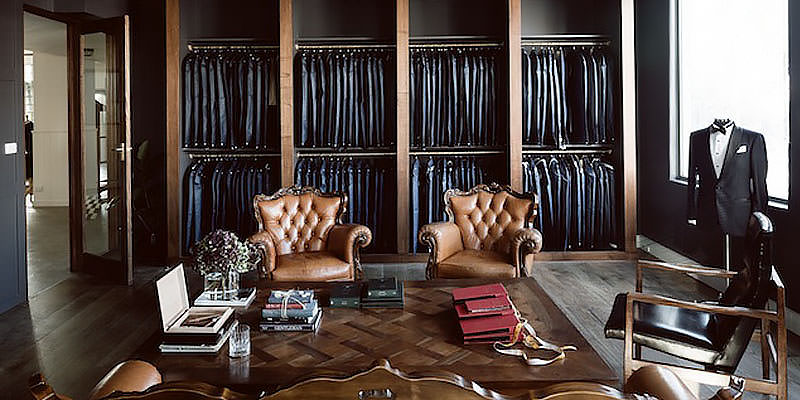 Australian menswear is known for its structured tailoring, definitive masculinity, and effortless ease. With the broad range of different takes on Australian menswear, we've compiled a list of the best labels for failsafe apparel that can be counted on for versatility and style. From casual to formal, our guide's got you covered for all your fashion needs. So, if you're in need of some stylish new clothes, look no further. Below are the ten best Australian menswear stores you should visit now.
1. M.J. Bale
M.J.Bale has rapidly grown into one of the better-known Australian menswear brands. Flaunting stylishly crafted pieces that also boast functionality, their color palettes always manage to impress.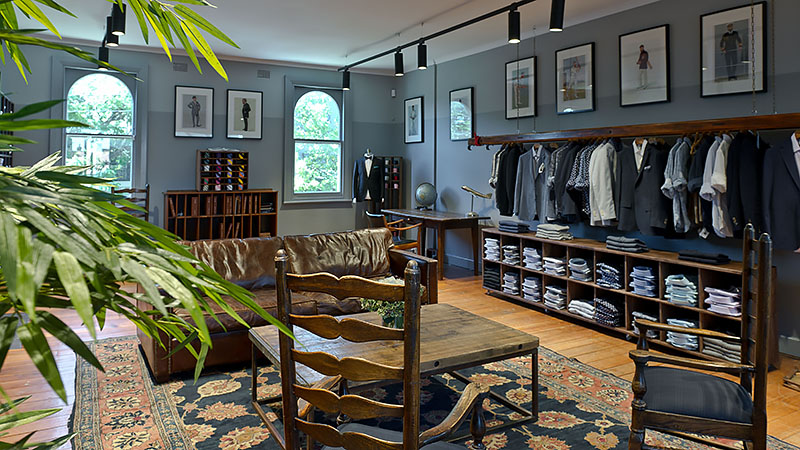 2. Assembly Label
Assembly Label was founded in 2011 by Damien Horan and Daniel Oliver. The goal was to embrace minimalist designs and fresh aesthetics that reflected the laid-back Australian coastal lifestyle. The men's range is effortlessly stylish and has a simple color palette that's easy to incorporate into any existing wardrobe. Choose basic tees, chino shorts, joggers, and swimwear. Then, for the colder months, there are cozy knits and jeans. The brand also works with local designers, photographers, and creators to inspire and innovate. Plus, they have a "Choose What You Pay" model for some sale items, where anything you choose to pay above the sale price is matched and donated to Curing Homesickness to bring kids home from hospital sooner.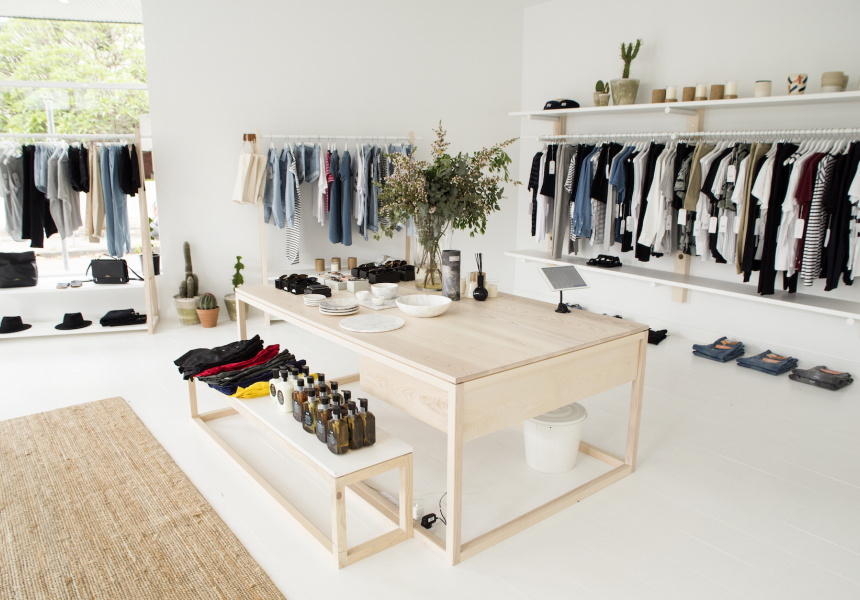 3. RM Williams
R.M. Williams is outback royalty when it comes to menswear. The brand is most famous for its iconic, single-piece Chelsea boots that perfectly display excellent craftsmanship, durability, and quality. Each boot was handcrafted back in 1932 and remains the same today. Plus, you can even choose made-to-order styles. In addition to the boots, R.M Williams also offers clothing that's just as suitable for the rugged Australian lifestyle. This range includes well-cut jeans, button-up shirts, t-shirts, jackets, belts, and accessories.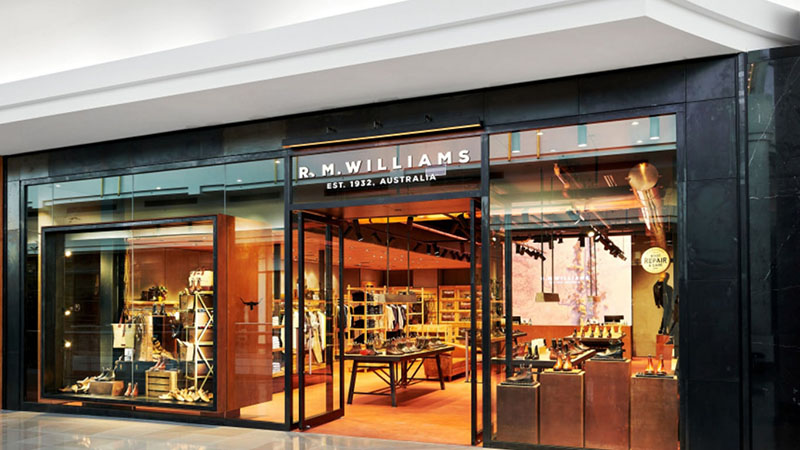 4. Calibre
With 25 years of experience, Calibre is esteemed for its signature tailoring and inventive classicism. You will find a great selection of high-quality fashion pieces, sharp suiting, and well-tailored casual garments. Calibre continues to construct stylish menswear, and their clothing is an ode to the classic contemporary Australian style.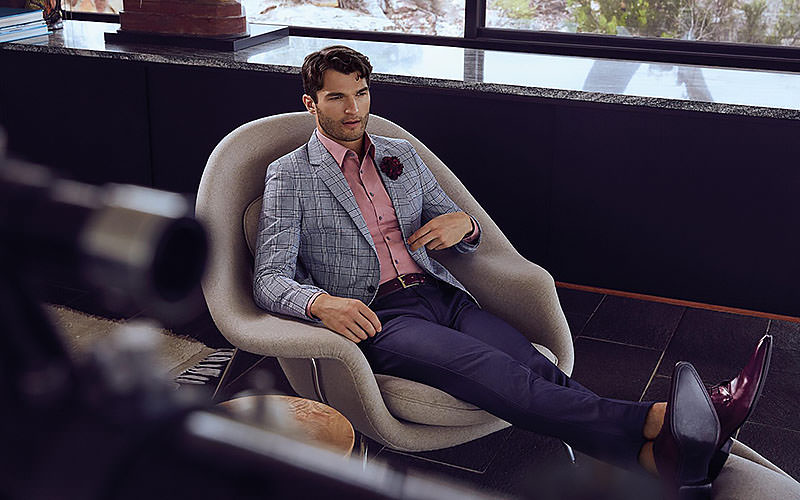 5. Jack London
Jack London is influenced by the British and European Mod Rocker scene of the 1960s. Consistent with that vision, pieces like narrow trousers, anorak parkas, and short suit jackets are a basis for their classic tailoring. Jack London's signature look of rock and roll attitude has become synonymous with the brand.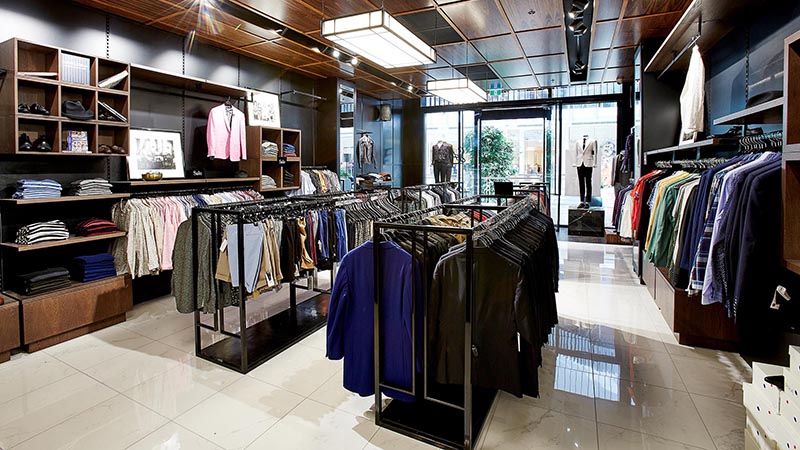 6. Neuw Denim
It's all about the reinvention of classic denim at Neuw. It was started by three friends from Melbourne and Stockholm, with a dream of updating jeans to meets the style demands of the 21st century. The designs boast signature features that include a fob ring on the front right belt loop, a repair stitch on the back pocket, and a revision dart on the back of each ankle. Together these aspects are both fashionable and practical, making each pair of jeans ones you will want to wear forever. Of course, in addition to jeans, there is a complementary range of other clothing pieces. This includes shirts, shorts, jackets, knits, pants, and tees, so you can fit out your whole wardrobe.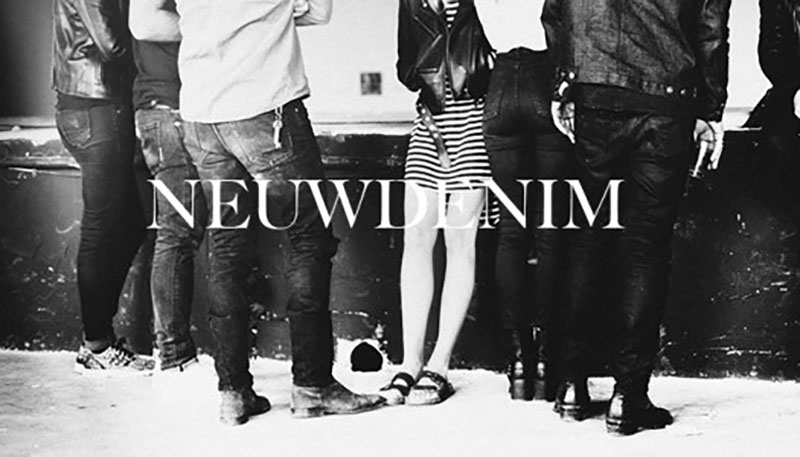 7. Dom Bagnato
Dom Bagnato is the quintessential Australian label for suiting. They do classic well, and they also put contemporary twists on traditional silhouettes. Be sure to consider their modernized suits in a range of unique colors for a youthful take on formal wear.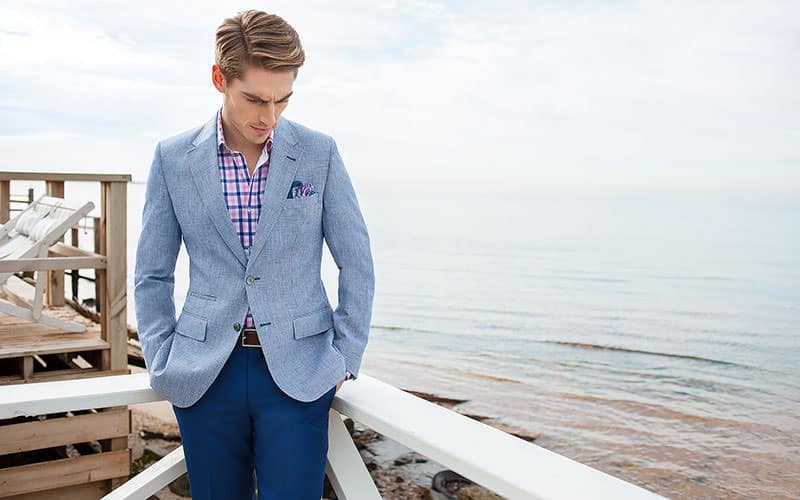 8. Bassike
If you're looking for wearable, yet luxury pieces, go no further than Bassike. Their journey started in 2016 with a collection of t-shirts and pants made from organic cotton jersey, which became an instant hit. Since then, the range had grown exponentially and now includes knitwear, jackets, pants, shorts, tanks, tees, and accessories, as well as women's and children's lines. All items are produced locally in Australia using high-quality design and sustainable manufacturing processes.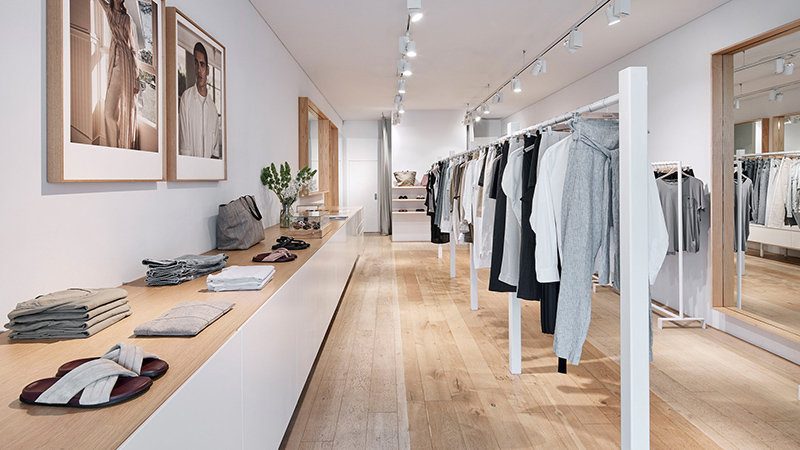 9. Rodd & Gunn
New Zealand brand Rodd & Gun has a rich heritage that shows in every garment. They produce classic pieces with modern fabrics to create a look that is subtly elegant yet undeniably masculine. The most iconic items include polos, tailored shirts, trousers, knitwear, and Italian leather shoes. Natural fabrics such as linen, cotton, wool, and leather ensure each item is soft, wearable, and durable. In addition to its clothing prowess, the brand is an avid supporter of New Zealand's sporting traditions, having dressed the All Blacks and the 2012 Olympic Team, plus sponsored yachts in the prestigious Sydney Hobart Yacht Race.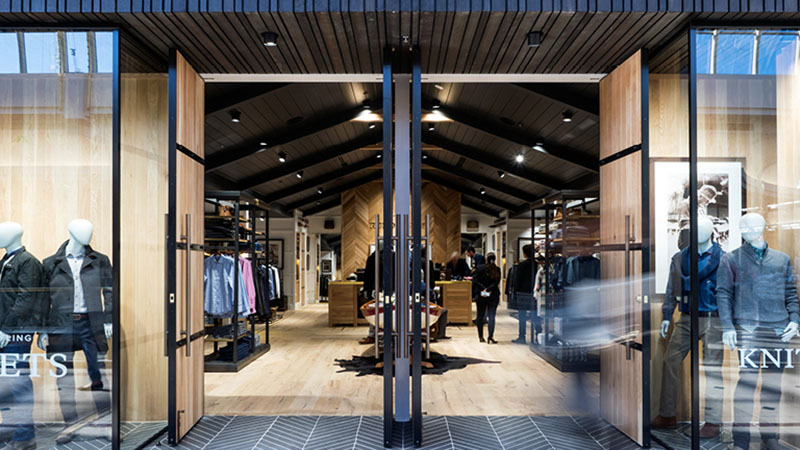 10. Aquila
Aquila is Australia's answer to classic shoes with a modern edge. From their inspirational take on suede boots and brogues to leather loafers and Oxfords, you'll always find stylish footwear for any occasion. While known for their phenomenal shoes, Aquila has branched out into clothing boasting modern proportions and clean lines.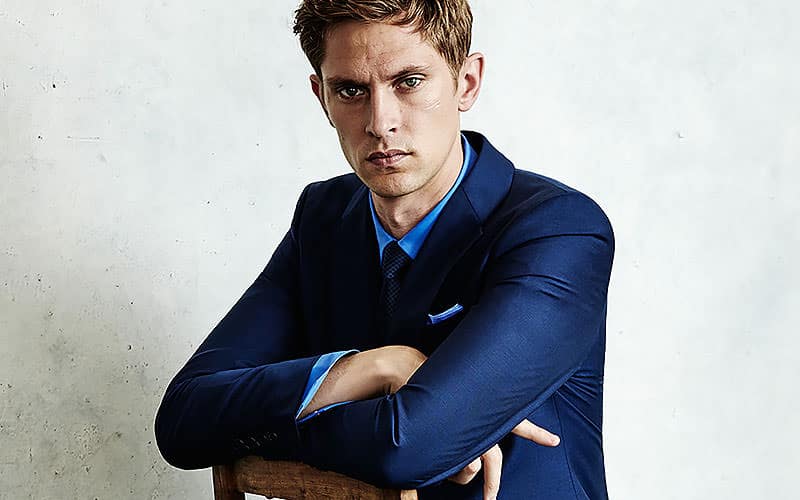 11. nANA jUDY
Renowned for its exclusive parties and catwalk shows, nANA jUDY has been a success story from the get-go. Launched as a men's fashion label in 2006, the brand has continually been setting trends through its always evolving collections.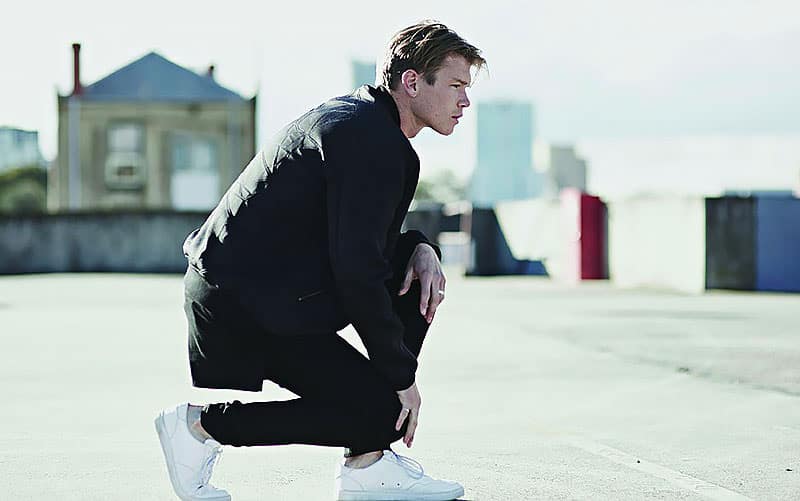 12. Country Road
Country Road is a mainstay of the Australian fashion scene and has been around since 1974. The focus is on premium fabrics, contemporary designs, and garments that will last. While the company began with women's clothing, it expanded to include a men's range during the 1980s and is now a full lifestyle brand with items for both children and the home. In the men's collection, you'll find tailored trousers, button-up shirts, casual shorts, comfy tees and polos, shoes, bags, and more. It's the ideal choice for contemporary gents who want to look effortlessly stylish without any fuss.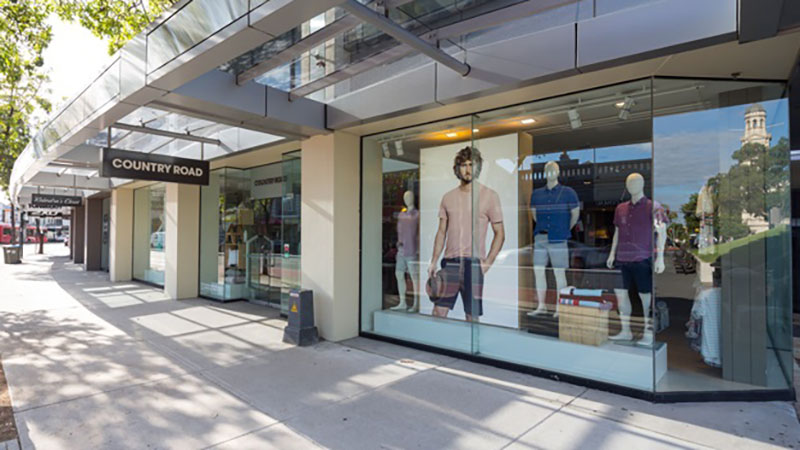 13. Joe Black
Joe Black is for the refined gentlemen. Whether you need to look sharp for the office, the races, or even a wedding, Joe Black should be your first stop — the sartorial elegance and fine craftsmanship is elite. Choose from ready-to-wear suits, jackets, vests, shirts, and evening wear, or go all out with custom tailoring for the perfect fit. Of course, the look wouldn't be complete without accessorizing with a tie, pocket square, or shiny new pair of shoes. Modern silhouettes and classic cuts ensure that no matter your aesthetic, there'll be the ideal combination to have you looking stylish and photo-ready in no time.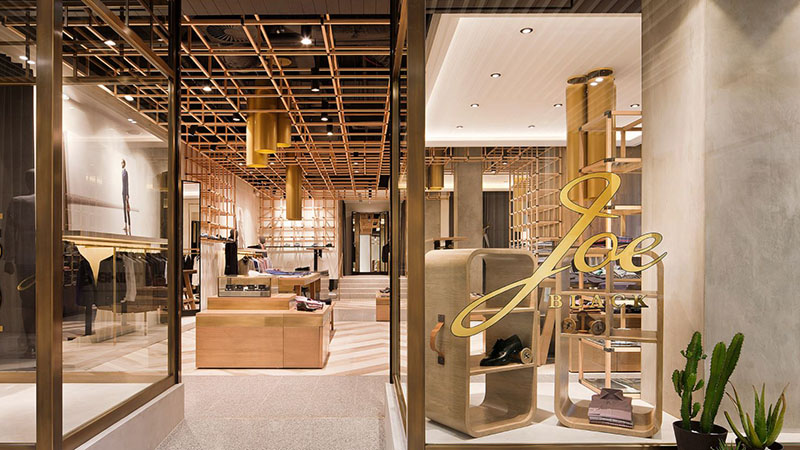 14. Godwin Charli
Godwin Charli garments are highly sought after and are often the staple of many well-dressed celebrities and fashionistas. The store specializes in ready-to-wear fashion for men and women and is known for its uncompromising fit, quality garments, and exceptional tailoring.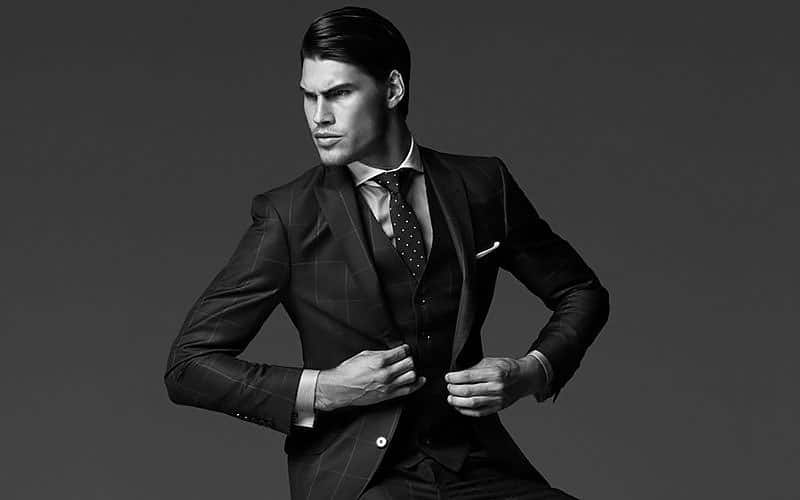 15. P.Johnson Tailors
If it's custom made suiting you're after, P.Johnson Tailors is undoubtedly one of the best. Their range is versatile and provides excellent staple pieces. With showrooms in Melbourne and Sydney, this brand is undeniably a must stop for tailor-made pieces.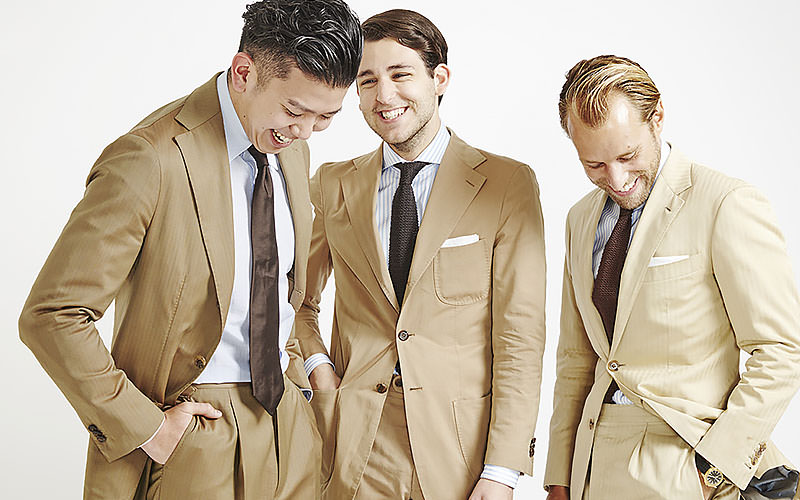 FAQs
What are Australia's best designer brands?
Some of Australia's best designer brands include Dom Bagnato, Joe Black, Godwin Charli, and Calibre.
What do Australian men wear?
Australia is famously laid-back, so Aussie men's style generally reflects that. Popular choices for casual wear include tailored shorts paired with classic, comfy t-shirts or polos. When it's time to get a little dressier, such as the workplace or dinner, button up shirts in natural fabrics such as cotton and linen are the best choice, matched with well-cut trousers. Of course, Australian men do scrub-up well when required and look sharp as a tack in a tailored suit for special occasions such as the races, formal event, or wedding.
What clothing brands are popular in Australia
There are a lot of popular Australian clothing brands for men. Some of these include Country Road, R.M. Williams, Rodd & Gunn, Academy Label, nANA jUDY, and M.J Bale.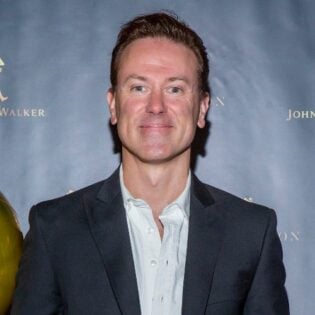 Roger Grinstead is a senior apparel designer for X2U with over 25 years of expertise in the fashion industry. He has expertise in menswear and womenswear trends and product development. When Roger is not designing the latest fashion garments, he enjoys writing about men's fashion, hairstyles, and grooming.
SUBSCRIBE TO OUR NEWSLETTER
Subscribe to our mailing list and get interesting stuff and updates to your email inbox.