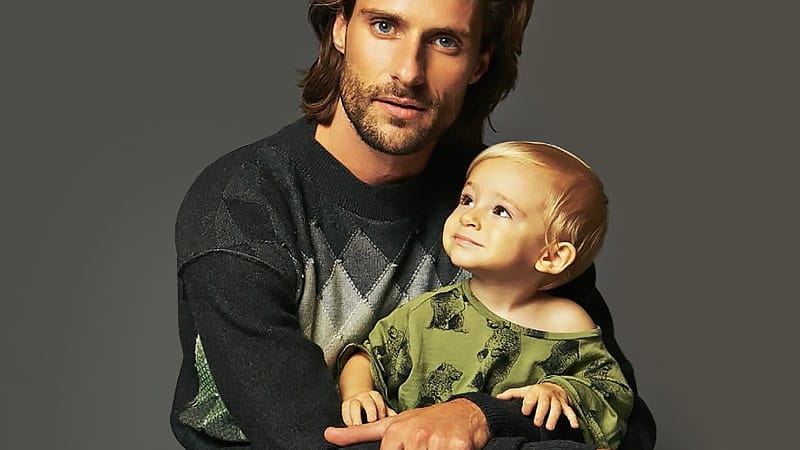 Gifting can be a little challenging for Father's Day, maybe because fathers aren't that vocal about what they want. The good news is we have gifts for every type of father out there. Whether he is a clothing lover, gadget connoisseur or always raiding the liquor cabinet, we've got your gift covered.
1. Minimalist Watches
A great watch is a worthy gift for deserving fathers, and will read generous and handy for every day. The trick to finding the perfect watch is to look out for minimalist styles, as these will complement different looks and chances are he won't be too opinionated about a simplistic timepiece that is easy to wear. As a general rule of thumb, stick to classic colours like black, brown and navy.
Gift Ideas
2. Grooming Essentials
Many fathers have serious grooming issues, and while not that subtle, a grooming gift can help them fix their maintenance problems. Another tip is to find out what grooming essentials your father likes and buy newer ones for him. A nose trimmer, beard trimmer, electric shaver, rooming kits or laser to remove his back haiors are a nice present and will do him good throughout the year. If you're totally stumped, buy him a perfume that isn't Old Spice.
Gift Ideas
3. Hair Products
Introduce your father to some great hair products for your father's day gift which will allow him to reinvent his hair styling. A hair product gift will encourage him to switch things up, particularly with versatile styling products that can be used on a daily basis. Be it a new hair dryer, or styling products, these gifts are always a good idea (that's if he still has his locks).
Gift Ideas
4. Gadgets
Most men are big kids, and gifting gadgets will get you a whole lot of praise. It will also give you an excuse to play with some awesome gadgets that are worth the hype. Consider some newer products on the market for something that he might not have, or play things safe with a traditional device that you know he will like. Regardless of what gadget you want to opt for, ensure it will be to his taste and will get a good amount of use; the last thing you want is something that will gain dust and never gets used.
Gift Ideas
5. Sunglasses
It may take a style savvy father to appreciate a great set of shades, but if he does, this gift is the ultimate in Father's Day gifts. If your dad is conservative, a pair of aviators or wayfarers will do the trick. If he enjoys more youthful pieces, choose a round pair of sunglasses. Brand names are impressive for style-conscious dads, but you want to ensure the shape and style are something he'll appreciate and wear countlessly.
Gift Ideas
6. Shoes
Of all our gifts, shoes are the trickiest to nail. Your tastes will have to be in sync, or you should have a real appreciation of what styles he likes or feels most comfortable in. Our tip is to purchase a good quality pair but, as with most of all our other gift picks, make sure they are in a traditional colour to ensure his comfort and commitment to a new pair of shoes. A pair of white sneakers is an excellent choice because he can wear them frequently. Use it as an opportunity to introduce him to some brands you personally like.
Gift Ideas
7. Wallets & Bags
Wallets are great Father's Day gifts. Practical, simplistic and most appreciated, it's difficult to disappoint with a new wallet. Appreciation aside, it is also another opportunity to get your father to upgrade a shabby old wallet that quite understandably has had a lot of wear and tear. A bag is another wise choice, particularly for businessmen as it will be a friendly reminder in his day-to-day life of your thoughtful consideration and impressive gift-giving abilities.
Gift Ideas
8. Creative Gifts
For some fathers, it is best to think outside the box. Experiences, rather than tangible items are a nice way to interpret Father's Day gifts, not to mention will give you major brownie points. Use a creative gift as an opportunity to schedule a day out or experience for you and your father. It will also encourage you to clear your schedule to spend some quality time with him and will ensure you're not spending hours in a store or online trying to find something he probably already has/you got him last year.
Gift Ideas
9. Activewear
Activewear is a great gift option, and it is also another way to tell your father to do something for his fitness and wellbeing. Don't make a rookie mistake and not know his size! Also, while it is obvious, black is the wisest option for activewear clothing. A great pair of runners is good, but ensure they are stylish and somewhat comfortable. If you want to go all out, a fixed gear bike is the way to go and is sure to impress if he's all about keeping active.
Gift Ideas
10. Whisky
For the alcohol-loving father, whisky is always a wise gift idea. The thing about whisky is that you need to know your stuff. A cheap bottle of whisky might please some, but go the extra mile and research what's his poison of choice. The other great thing about whisky is that they usually come in very impressive packaging, saving you time on wrapping.
Gift Ideas