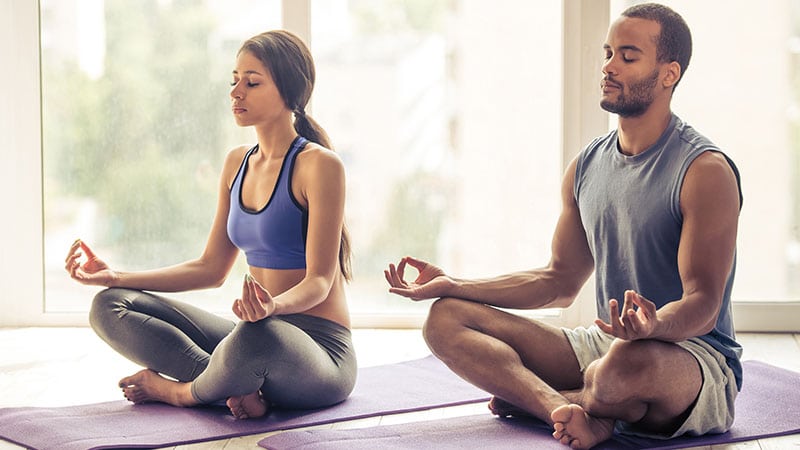 Somewhat spoilt for choice, Sydneysiders have access to an unbelievable range of yoga studios. While that's, of course, nothing to complain about, it can make it difficult to sort the good from the bad. Luckily, now you don't have to. Thanks to this list, finding the best studio for you is easier than ever. Whether you're looking to get hot and sweaty in a heated room, find your Zen with the perfect hum, or practice yoga with a ballet twist, you'll find the best yoga studio in Sydney right here.
Best Yoga Studios in Sydney
1. One Hot Yoga
One Hot Yoga offers a world-class studio that's the perfect place to escape day-to-day life and recharge. Heated to 21, 27, or 37 degrees Celsius, each room at One is designed to promote wellbeing and health. To make the most of your practice, the studio centres on the two elements that compose the human body: air and water. Heating the room is a hydronic system, which hydrates the eyes and skin as the temperature increases. When it comes to air, One Hot Yoga boasts a state-of-the-art filtration system. This system uses a constant stream of oxygen to nourish your body and cleanse your organs while keeping the room completely fresh.
Location: 34 Kellett St, Potts Point, Sydney
Website: www.onehotyoga.com.au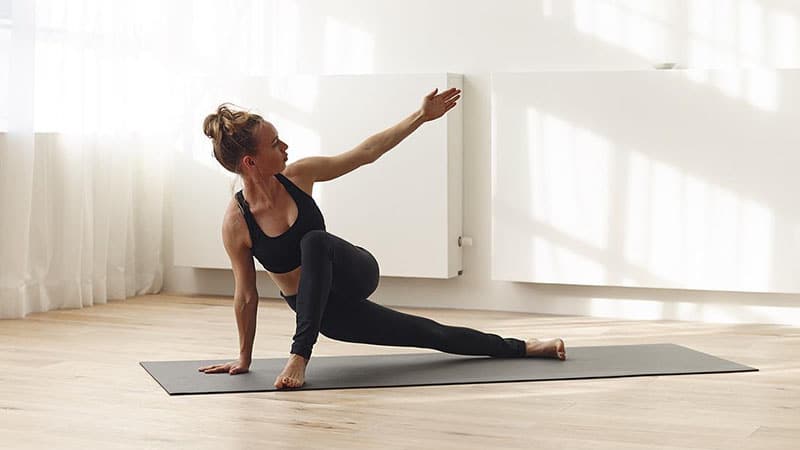 2. InYoga
If you believe that yoga is a way of life rather than just a form of exercise, then you'll feel right at home at InYoga. The light-filled, warehouse-style studio, located in Surry Hills, was created for people to connect with like-minded others and enrich their knowledge and experience of yoga both on and off the mat. As well as offering classes, InYoga also provides workshops, training, and events to encourage you to live, know, and love a life in yoga. No matter who you are or what level of experience you have, this studio and its friendly teachers are sure to offer the perfect class for you.
Location: 115-117 Cooper St, Surry Hills, Sydney
Website: www.inyoga.com.au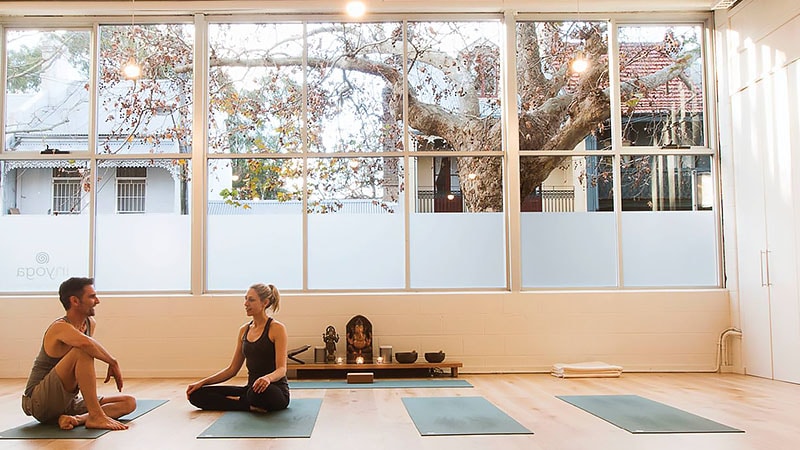 3. Be One Yoga
Be One Yoga is a boutique contemporary studio offering both hot yoga and non-heated classes. It was created with the purpose of allowing those who practise yoga to bring the greatest vitality, level of fitness, and feeling of wellness into their lives. Featuring classes suitable for all levels of experience, Be One Yoga suggests that newcomers to the studio try out the various types on offer to find the right one for them. Class types available include Vinyasa Flow, Yin, Hot Flow, Yoga Basics, and Prenatal. The Sydney studio, which operates in Darlinghurst is part of three Hom Yoga locations. The other two studios are both situated outside of Australia, in Singapore.
Location: 20 Hargrave St, Darlinghurst, Sydney
Website: www.beoneyoga.com.au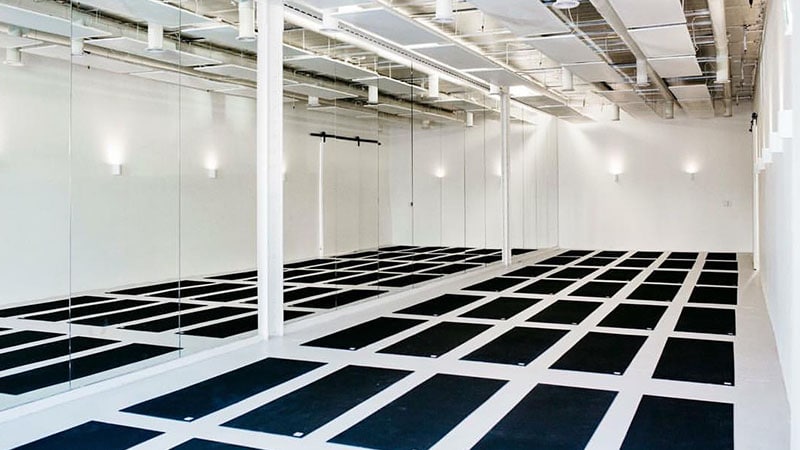 4. Flow Athletic
Whether you'd like to experience everything yoga has to offer or have found your favourite class and are sticking to it, Flow Athletic can help you out. The studio, which also offers boxing, boot camp, weights and spin classes, features a wide variety of yoga types with something to suit everyone. There are classes for beginners as well as advanced yogis and everything in between. Whether you're looking for something calming and relaxing, rapid and intense, male-specific, or a class that's half-yoga, half-spin, you'll find it here.
Location: Level 1, 134 Oxford St, Paddington, Sydney
Website: www.flowathletic.com.au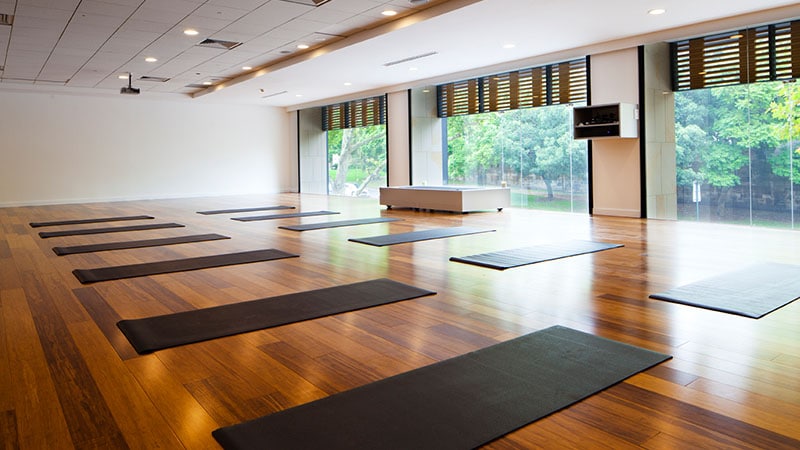 5. Humming Puppy
Located in Redfern, Humming Puppy offers a unique and sublime yoga experience. During your practice at this studio, you'll be immersed in sound as the room around you literally hums with noise. This perfect hum, which is designed to enhance your yoga experience, features a combination of both 40 and 7.83 hertz. The first of these frequencies is linked to 'Gamma' brainwaves and is intended to help you achieve peak performance. The second is the frequency of the earth itself and is meant to help 'ground' you during your practice. Overall, Humming Puppy provides more than just the regular physical practice of yoga. It offers a whole experience filled with good vibes and great times.
Location: Levels 1 & 2, 146 Abercrombie St, Redfern, Sydney
Website: www.hummingpuppy.com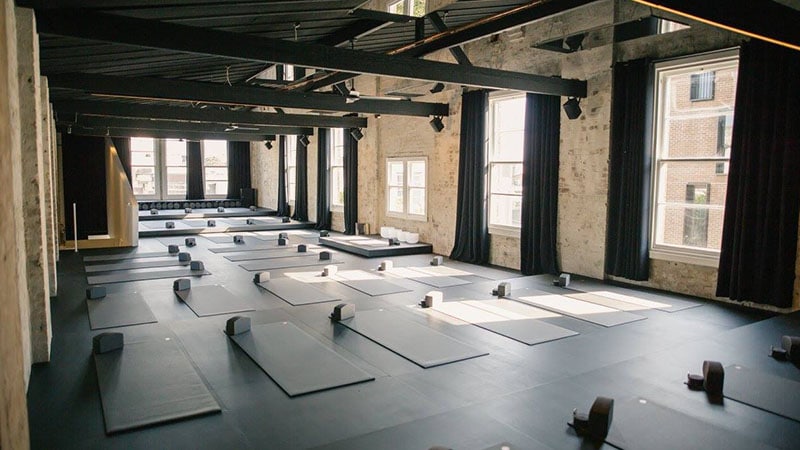 6. BodyMindLife
BodyMindLife has an impressive 15 years of experience in the world of yoga and has, over that time, earned a reputation as one of Sydney's best studios. Not only does the popular provider have a dedicated community of clients, but it also boasts four convenient locations including Surry Hills, Bondi Beach, Redfern, and Potts Point. Teaching both Vinyasa and Yin as well as offering anti-gravity classes, this studio will help you discover your best self through the power and practice of yoga.
Locations: Surry Hills, Bondi Beach, Redfern, and Potts Point, Sydney
Website: www.bodymindlife.com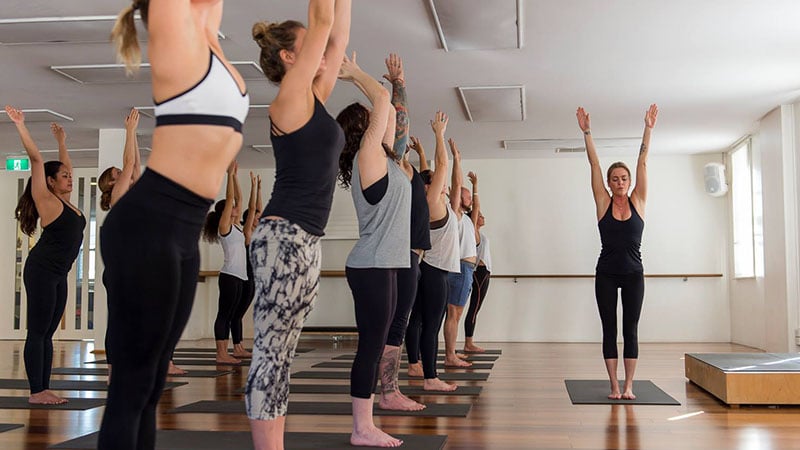 7. Power Living
Each of Power Living's four Sydney locations is a yoga retreat filled with positive vibes and whimsical artwork. When attending any one of the studios, you'll immediately be welcomed into a tribe filled with like-minded yoga enthusiasts. As for the type of yoga you can expect, Power Living offers various levels of Vinyasa yoga (some classes are heated, and some are not) as well as Yin.
Locations: Neutral Bay, Manly, Bondi Junction, and Bondi Beach, Sydney
Website: www.powerliving.com.au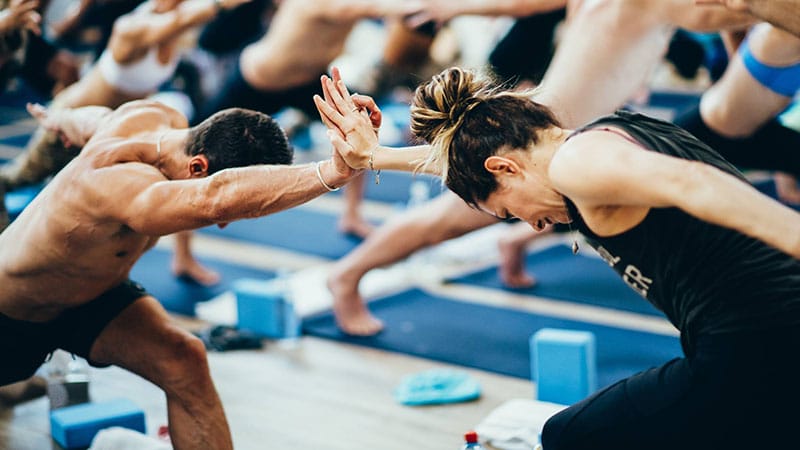 8. YogaBar
YogaBar is one of Sydney's top studios for Yoga, Barre, Pilates, and Reformer classes. As well as being a beautiful and happy place to practice yoga, it's also conveniently located with three spaces in the CBD alone. Designed to make you soak in sweat as you stretch and move to the music, YogaBar's classes include a yoga sculpting class; YogaBar Define, Hot Flow Yoga, Hot Pilates, Pilates Reformer, Barre Attack and a hip-hop yoga class; YogaBar Beats.
Locations: Bondi Beach, Five Dock, Sydney CBD, and Rouse Hill, Sydney
Website: www.theyogabar.com.au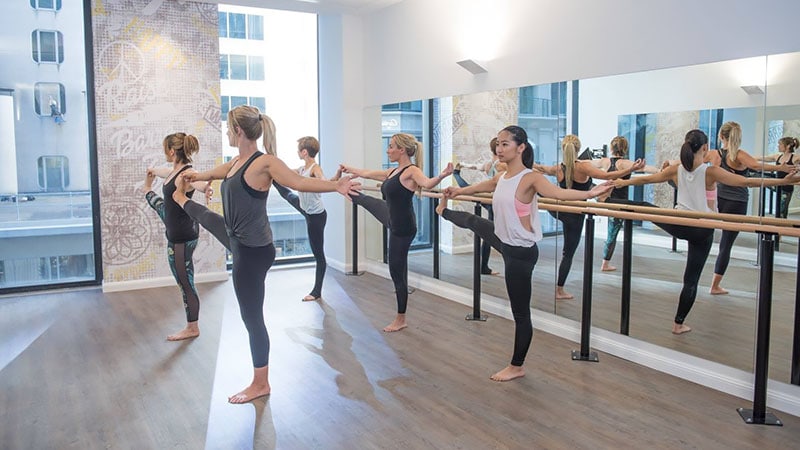 9. Urban Yoga
Far from what one would describe as traditional yoga, Urban Yoga is a modern studio with a twist. Instead of traditional chanting and confusing yoga-speak, Urban Yoga offers an innovative and immersive experience. Original soundtracks of DJ mixed tunes play during classes, and a giant screen shows high-definition videos of landscapes, animals, beaches, and more. The carefully designed space is also low-lit and stylish to ensure the ultimate setting for tuning out and losing yourself in your practice.
Location: Level 1, 401-409 Cleveland St, Surry Hills, Sydney
Website: www.urbanyoga.yoga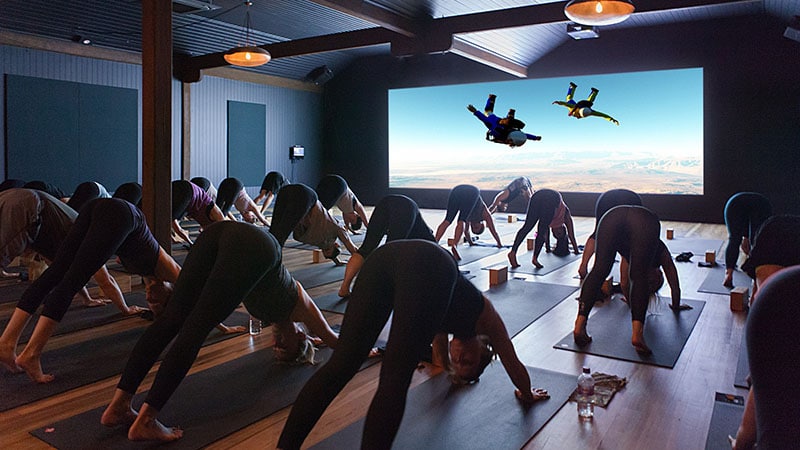 10. Egg of the Universe
As Sydney's only integrated yoga studio and wholefoods cafe, Egg of the Universe is the perfect place to treat your body to some healthy indulgence. Located in Rozelle, the state-of-the-art studio offers excellent yoga instruction while its adjoining urban garden cafe provides delicious and nourishing foods. So, if you want to work out your body, recharge your mind, and refuel your stomach, there's no better place to go.
Location: 711 Darling St, Rozelle, Sydney
Website: www.eggoftheuniverse.com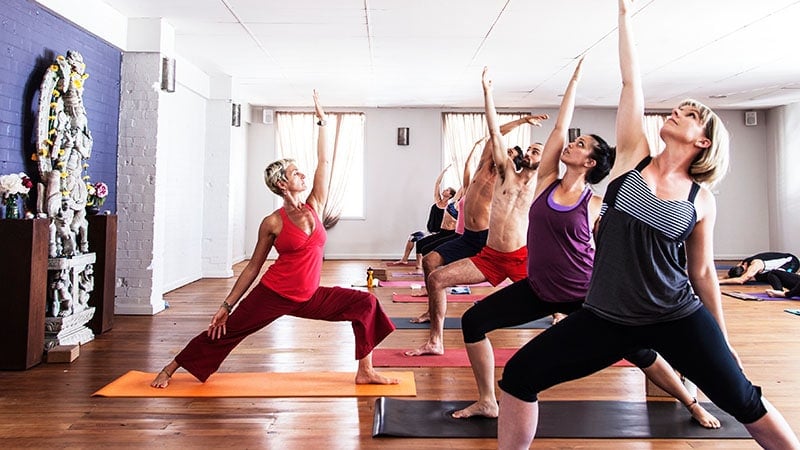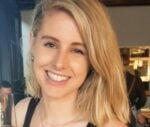 Taylah Brewer holds a bachelor's degree in fashion and business and is a skilled writer with several years of experience in the world of online content creation and copywriting. She is passionate about fashion, beauty, and all things lifestyle-related and has been writing for The Trend Spotter since 2016. She currently works as the Head of Digital & Ecommerce at White & Co.
SUBSCRIBE TO OUR NEWSLETTER
Subscribe to our mailing list and get interesting stuff and updates to your email inbox.